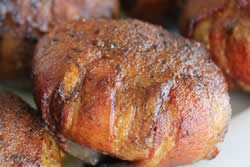 Hello and welcome to the July 4th edition of the smoking meat newsletter. With temperatures here in Oklahoma soaring above 100 degrees, I am not as eager as usual to fire up the smoker and stay out there with it for hours on end so I find myself looking for things that get done a little faster with a little less fuss and allows me to be inside at least part of the time.
In this edition, I want to show you how I like to do burgers on the grill with plenty of smoke. They are stuffed with cheese, wrapped in bacon, dusted with my rub and finished off with a slathering of my barbecue sauce for a glorious finish.
Adding smoke to food in the gas grill requires a little creativity depending on what type of gas grill you have but it can be done and trust me when I say that it makes a world of difference.
Let's get right into the article but first I want to remind everyone who has not already done so to order my brand new book right away while they are still available. Folks have been ordering these like crazy and the warehouses have been jumping through hoops to keep them in stock. It is also available on iTunes as a digital download and will soon be available on Nook and Kindle.
You Seriously Need My Rub and Sauce Recipes!!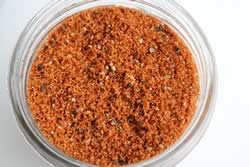 You can't argue with perfection and thousands of testimonies from happy customers.. my rub recipe and sauce recipe are way beyond what you can find online or even buy in a store in terms of flavor, versatility, and making your friends and family rave over your smoked food.
One of the things that makes a huge difference in cooking outdoors is the seasoning! Of course you want it to be juicy and tender and I will help you with that but don't stop there.. let me help you with the flavor as well by ordering my recipes for rub and sauce. You will absolutely be astounded at what it does for the flavor of the meat or i will buy it back.. it's that simple.
Just as an FYI, I have quite a number of people using these recipes in competition barbecue and winning major trophies.. that makes me very proud;-)
These recipes are amazing on brisket, ribs, chicken, pork, burgers and even fish and seafood.. what more could you want in a rub and sauce that will blow your socks off!
More than just having a set of recipes that will take your cooking beyond what you could have ever imagined, I sell these recipes to support the website and while I don't charge for the newsletter or the forum or anything else that I do for the smoking meat community, this does give you an opportunity to give back in a small way.
If you have not done so already, order the recipes today and you'll not only help yourself, you'll play a major part in paying it forward.
Smoked, Stuffed Burgers

What You'll Need

3 lbs 80/20 ground chuck
2 lbs sliced bacon
Cheddar cheese cut into 9 cubes (colby, pepper jack, etc. would also work)
1 batch of Jeff's rub (if you don't have the recipe, buy it HERE)
Buns, lettuce, tomatoes, onions and condiments
Toothpicks (handy for holding bacon in place)
How to Prepare

Divide meat into 1/3 lb balls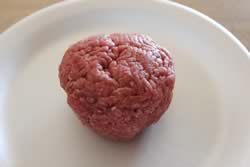 Use your thumb to hollow out a hole in the center of the ball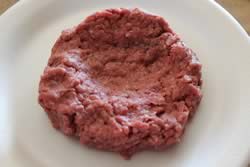 Place a cube of cheese or a Babybel in the hole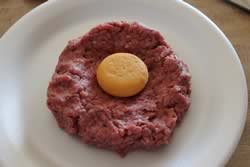 Pull the meat up around the top to cover the cheese and seal the meat closed. Press the meat down into a thick patty.
How to Wrap with Bacon

Lay 3 or 4 slices of bacon in a criss cross fashion on a plate, cutting board, etc..
Lay the burger in the center of the bacon slices and wrap the bacon up, and over the burger.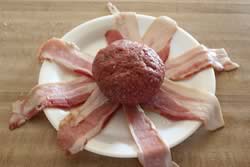 Push a toothpick through the bacon and into the burger to hold everything in place.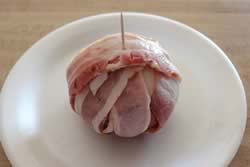 Tip: if you like the bacon to be extra crispy when finished, Pre-fry the bacon before wrapping it around the burgers but don't fry it as long as you normally would. You don't want it to be crispy just partly done so that it is still flexible. It will finish crisping on the grill.
Smoking/Grilling the Burgers

How to create smoke in a grill
There are multiple ways to do this and some of this depends on your particular grill:
Foil Packet with Wood Chips: Wrap a handful of dry wood chips (I used grape wood chips that I found at our local Ace Hardware) in a large piece of foil. Poke a few holes in the top using a fork or other sharp object to let the smoke get out.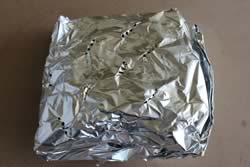 Place the foil packet above the flame either on the grate just above one of the burners, just below the grate but above the burner. The main think is that it must be above the flame and close enough to the flame to make the wood chips smoke real good.
I have a Charbroil Red Infrared grill with 4 burners so I just place the packet down in the pans or sometimes I just place dry wood chips directly in the pan itself without even being wrapped and both configurations work well. You will have to experiment a little to see what works best with your grill.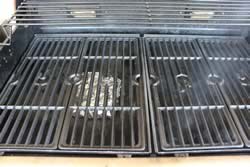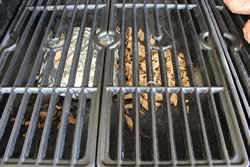 A-Maze-N-Smoker: This is a device created by my buddy Todd over at AmazenProducts.com and it works like a charm. It's a small metal maze that holds wood dust and/or wood pellets and depending on what model you get can create perfect thin blue smoke for hours on end. Customer service and products are truly amazing!
Smoke Daddy: Another wonderful product created by my friend Dennis at SmokeDaddyInc.com. It's a cylinder that attaches to almost any grill or smoker via a small 7/8 hole and a nut. This device provides smoke using pellets, chips, chunks, etc. and can be used as a cold smoker or in a hot smoking environment.. your choice. Very versatile, easy to clean and is easily moved from one device to another.
Read my review/comparison on both of these products HERE
Cooking the Burgers

This is a combination of low indirect heat followed by high direct heat and works best using zones. Try to create a side of your grill that is low heat and a side that is high heat that way you can move the burgers around to achieve the desired result. This is especially easy to do with a charcoal grill but is possible in a gas grill as well by adjusting the burners.
I recommend placing the burgers on the low heat side of your grill. Dust them with my rub for loads of flavor and let them smoke for about 25-30 minutes. They can then be moved to the high heat side to help crisp the bacon. The burgers will need to be turned over about 10 minutes before they are done to allow the bacon to crisp on both sides.
Dust the burgers with my rub and brush with my sauce once you turn them over for a flavor you won't soon forget.
To make sure they are perfectly done, I recommend using a thermometer in one of the burgers. When it reaches 160 degrees it is perfectly cooked.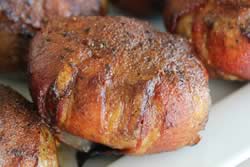 You Don't Want to Use Bacon?

No problem.. follow the same procedure but you won't have to worry about crisping the bacon. Use a thermometer and when the center of the burger reaches about 125 degrees, flip it over. It's perfectly done at 160 degrees.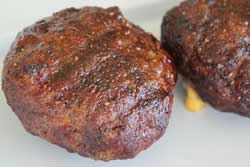 Make a Sandwich

Use premium hamburger buns, red onions, leaf lettuce, heirloom tomatoes and your favorite condiments (Cheese already included) and chow down!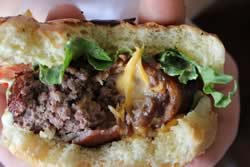 Summary

Make 1/3 lb ball of 80/20 ground chuck
Hollow out a hole or area for cheese
Place cheese in hole
Pull meat up and over hole to cover and seal
Place 3-4 pieces of bacon on flat surface in criss-cross fashion
Place stuffed burger in center of bacon
Wrap bacon pieces around burger and secure with toothpick
Place burgers on grill and dust generously with my rub
Grill with smoke on low indirect heat for 25 minutes
Grill on high direct heat until burger reaches 160 degrees in center
Flip burgers and brush with my sauce 10 minutes before they are done
Remove from heat immediately and serve
Provide buns, veggies and condiments for the best burgers in town!
Follow my recipe exactly and your guests will be asking you for your secrets to making perfect burgers!
Folks.. I never stop amazing myself at how good my rib rub recipe and sauce recipe is on various kinds of meat and what it does to these burgers should be against the law!
Whether it is fish, ribs, brisket, pork shoulder, turkey or even ham, chicken or chops, every time I use my rub and sauce I am blown away by the flavor all over AGAIN!
I always think to myself, "I sure hope everyone can try this.. it is too good to go through life never having experienced this!"
I am not being dramatic.. just try it and you will join the ranks of those who know if I'm lying then I'm dying! This stuff is Fan-flavor-tastic and you need it in a bad-bad way;-)
Here is a few recent testimonies from other folks who decided to go for it and are glad that they did. Be sure to send my your testimony once you try it and realize that you have just tasted of HEAVEN.
—————————————————
Did a Ham and using your rub it was as my wife and friends said the best tasting ham they have ever had. We are into our late years so that's saying a lot .Thanks for sharing ~ Jack
—————————————————
Wow! wow! wow! The best rub and sauce I have ever had. Also did the turkey for thanksgiving and it was the best turkey I ever had. I usually only eat dark meat and this turkey was so good I ate only white meat ~ Andy
—————————————————
I purchased the rub and sauce and I have to say that I love it and so has everyone that has tried it, just like you and others said they would. ~ Matt
—————————————————
Jeff I have to tell you that your rub and sauce recipes are the best. I had never smoked a rib or anything until last weekend and by fallowing your directions on your site I was the RIB KING for a day. Thanks a bunch pal, ~ Harold
—————————————————
Let me say that I've been using your Rib Rub for a couple years now. I use it on ribs (obviously), but I also use it on steak, ham, chicken, and everything else I smoke. My family and I absolutely LOVE it! It rocks! ~ Trapper
—————————————————
Jeff, I did a smoked pork roast yesterday and used your recipe both for the pork and for your Smoky Barbecue Sauce. Everyone loved it. My wife said the sauce was the best she had ever tasted and I have to agree. Fantastic. ~ Barry
—————————————————
I have hundreds of these testimonies from folks just like you who were skeptical at first then decided to go for it.. now they are so glad they did!
You deserve the very best and is is completely within your grasp! Only $18.95 and worth every penny. Not only do you get the best rub recipe and sauce recipe available, you are supporting this website and helping to make sure the bills get paid so we can keep on doing what we do to teach thousands and thousands of people across the world the art of smoking meat.
What to Expect Once you Order

My system is automated which means you should get a download email within mere MINUTES of ordering.. check your spam/junk folder first then, if you can't find them, contact me to get the recipes sent to you as an attachment. The download email will allow you to log in and save a copy of my recipe file to the hard drive of your computer. This recipe file is a PDF and contains my very own rub recipe and sauce recipe. Please let me know if you have other questions about these recipes.
My Brand New Book is Now Available Everywhere!!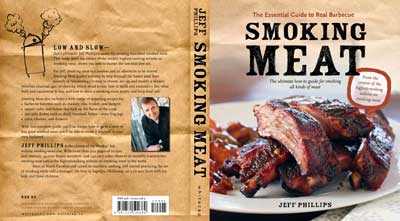 My book entitled, "Smoking Meat: The Essential Guide to Real Barbecue" is now available and thanks to all of you, it made it into the top 100 list on Amazon for several days.
Amazon now has plenty of books and is shipping same day on most orders. Amazon Prime members can receive the book in 2 days at no extra cost or next day for a small fee.
The book can be ordered on almost any book store online including Amazon.com, Barnes & Noble and Books-a-Million.
I have also heard that Costco will be carrying the book in some of their stores. If you happen to see it, please take a moment to let me know where you saw it by posting on Facebook or by sending me an email at [email protected]
I highly recommend that you get your order in today to ensure that you get your book quickly.
These are excellent gifts for every occasion and a "must-have" addition to any cooking library.
Heres a few recent testimonies:
*********************************************************************
I received your book today!! Haven't been able to put it down. ~ Becky
*********************************************************************
Jeff when I got the email from you I ordered the book from Amazon.ca and 2 days later it was in my hands. All I can say is AWESOME book. ~ Willie
*********************************************************************
Just got my copy of Smoking Meat, purchased from Amazon. I can't seem to put it down. Good Job!! ~ Charles
*********************************************************************
I got your new book last week….it is a beaut. Congratulations and good luck with sales. I am recommending it to all my BBQ buds. ~ Ted
*********************************************************************
Note 1: My (2) recipes that I sell in the newsletter to support the site are not included in the book. I have had several of you ask about this and I thought it might be prudent to make a note on here about that.
Note 2: Ebooks are NOW available on iTunes and will be available on Nook and Kindle very soon.
Other Cooking Ideas for July 4th

Each of these items below are something I have written a newsletter about in the past. Click on the pictures to read the newsletters.
3-2-1 Pork Ribs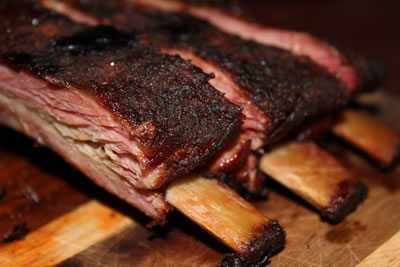 Pulled Pork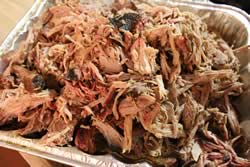 Smoked Brisket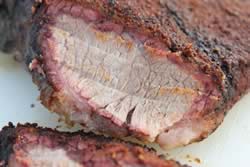 Bacon Wrapped Chicken Breasts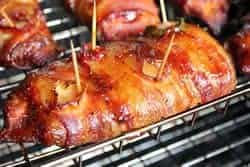 Chicken Pieces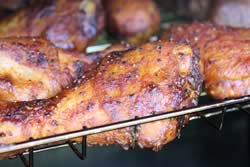 Whole Smoked Chicken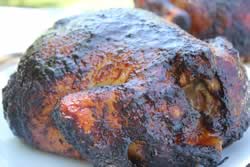 Smoked Shrimp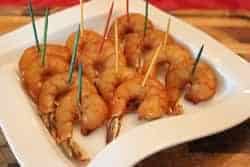 Cream Cheese Stuffed Jalapenos Wrapped in Bacon (ABT's)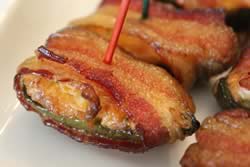 Smoked Tilapia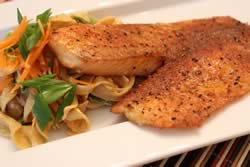 Smoked Jalapeno Stuffed Meatloaf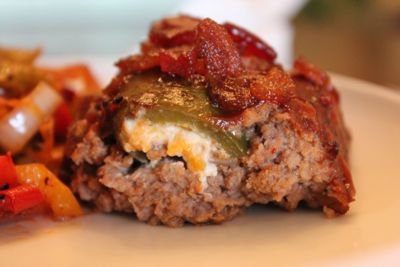 Pulled Pork Hot dogs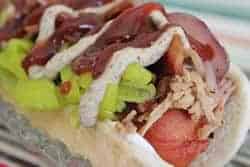 Bacon Explosion (fatty)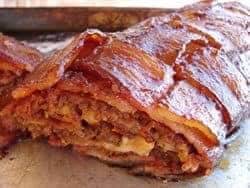 Smoked Burgers & Hot dogs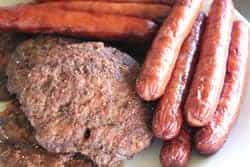 Smoked Corn, Cabbage and Potatoes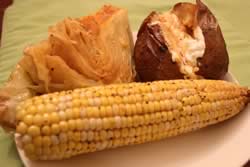 Smoked Chicken Wings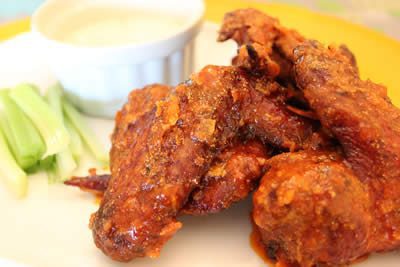 See the entire archive of newsletters at http://www.smoking-meat.com/smoking-meat-newsletter-archive
In Closing

I so appreciate all of you for being a part of the smoking meat family which includes the newsletter, the forum, the smoking-meat.com website and many other resources that we try to provide to help you and countless others learn this great art.
A HUGE thank you to all of you who support the site by purchasing the recipes and other products that we sell. That is what keeps the wheels turning here at Smoking Meat HQ and it is much appreciated.
By the way, if you shop online, use our Amazon link. It doesn't cost you anything extra and we get a few cents from everything you purchase. I certainly appreciate it. CLICK HERE to shop at Amazon.com.
Until next time.. keep smoking and God Bless.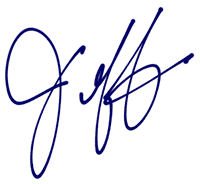 Jeff Phillips