The Book Has Gone to Print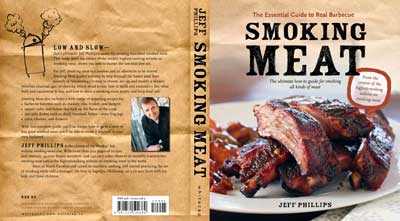 After several years of hard work, waiting and then more hard work, the book that I have been putting together has finally gone to print and is available at all major book stores, online and in digital publication via iTunes and Nook and soon to be Kindle.
The book is selling like crazy and I'm happy to say that it has been in the top rankings on Amazon as well as on Barnes & Noble and continues to get raving reviews.
We Got Social Media Big Time

We're on Facebook and Twitter and we'd love to have you join us! Keep up with what we're doing, get some great tips on smoking meat, participate in polls about smoking meat and more.
We've had a Forum Makeover!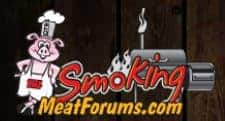 The forum, better known as the SMF, has undergone a complete makeover complete with a brand new platform, new look, wikis, reviews of smoking meat products, a live chat room, photo gallery and so much more.
I am in there quite often answering questions and even shooting the bull in the chat room so feel free to pop in, say hello or ask a question about smoking meat.
The forum is your BEST option if you have a question about smoking meat. I get so much email that there is just no way I can answer all of it however, with all of the experts and experts in training at the forum, you are sure to get your most daunting smoking meat questions answered in no time at all.. usually within minutes.
More than 36,000 members and 750,000 posts on smoking meat.. it is THE place to be if your quest is related to smoking meat and outdoor cooking.
I look forward to seeing you there!
http://www.smokingmeatforums.com
The Smoking Meat Newsletter Archive

Missed a few newsletters or just signed up and wondering how to get past issues? Here is the link to the archive with all of the last 7+ years of newsletters archived in an easy-to-find format just for you.
5-Day Smoking Basics eCourse

This is a free eCourse that comes in 5 chapters.. one each day for five days. I have tried to cover all of the things a beginning smoker would need to know to be proficient at smoking meat.. It has been recently revises to include many things that were not covered in the first edition.
Smoking Meat Videos


The exclusive Smoking Meat University featuring a complete video library on everything from basic smoking techniques to detailed ins and outs of smoking ribs, brisket, fish, chicken, pork shoulder and everything from a to z. In this video series we will be holding nothing back!
This amazing series is only just begun and is available on YouTube as we speak and we will keep adding additional videos as time goes on.
Be sure to subscribe to our YouTube channel so you can be alerted when a new video becomes available.