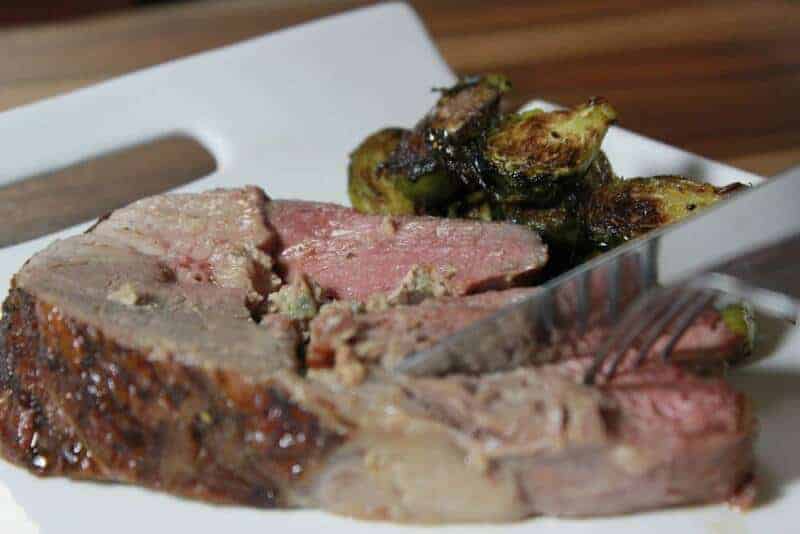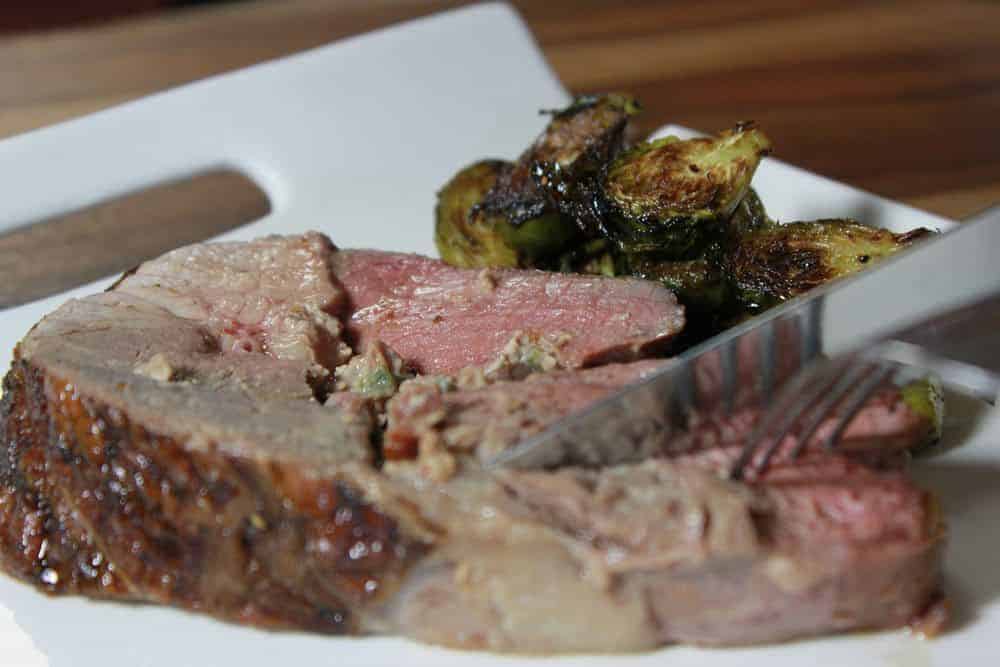 Hello friends and welcome to this special Easter edition of the smoking meat newsletter. I wanted to take just a quick moment to bring your attention to a few great recipes that we have covered in the past that would work great for the meal affair during this holiday season.
Many folks think of ham or turkey or perhaps lamb but really, in my opinion, it's not about what you cook and eat but rather about spending time with family and friends and celebrating the holiday for what it really means to you and yours.
Here are some excerpts of some of our favorite newsletter recipes with links to the archived version for your reading pleasure.
Smoked Lamb Shanks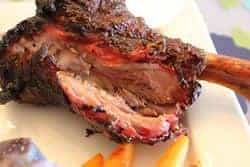 Unlike most lamb cuts, the lamb shank must be cooked very slowly on low heat to break down the tough fibers and make it fork tender. For this reason many folks use braising as a way to do this but since we want that smoke flavor, we are going to simply maintain low and slow in the smoker and get that same tender result without cooking it in liquid in a dutch oven.. (read more)
Bacon Wrapped Chicken Breasts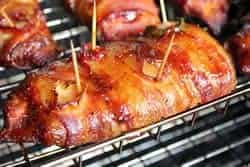 I have to agree that bacon is an amazing thing and it can make almost anything taste just a little better. Wrapping chicken breasts in bacon is not a new idea but I do think it's something that not a lot of people think of when it comes to ways to keep lean meat moist and protected from drying out while in the smoker.. (read more)
Cranberry Brined Turkey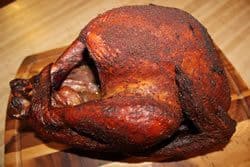 I do want you to know that this year, I have added a wonderfully tasty twist to the turkey and, as always, it is best when done exactly the way the recipe is written and you need not worry as I have put in a number of hours to test this to make sure that it works.
Now with Thanksgiving 2010 looming upon us and many of you dying to do a test run before the big day, let's get started.. (read more)
Smoking a Ham + 3-2-1 Ribs (double feature)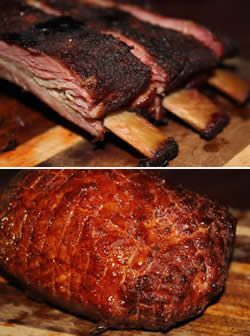 Hello friends and welcome to the December edition of the smoking meat newsletter. With Christmas coming in less than 10 days, I want to make sure that all of you are prepared for the cooking part of the holiday and for this reason, I am presenting a double feature newsletter where we will be talking about smoking the traditional ham as well as smoking up some mighty tasty 3-2-1 spare ribs! (read more)