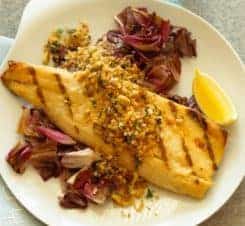 Great Barbecue recipe!
Note: This was submitted by an anonymous reader back in 2004 and was designed for the grill. I will update it at some point with times, temperatures, etc. to make it smoker worthy.
Difficulty Rating: easy
Serves: 4
Ingredients:
4 fish steaks (about 8-10 ounces and 1-inch thick each. Swordfish, Halibut or Salmon are all good with this recipe)
1/4 cup lime juice
2 tbsp vegetable oil
1 tsp dijon mustard
2 tsp fresh ginger root, grated
1/4 tsp cayenne pepper
1 black pepper
Method:
In a bowl, combine the lime juice, 1 tablespoon oil, ginger,
cayenne pepper and enough freshly ground black pepper to suit your
taste. Marinate the fish in the marinade for 45-60 minutes. Turn
steaks 2-3 times. Preheat the grill or smoker. Grill the fish, brushing several times with the marinade, until cooked through and opaque in the center. You should need to turn the steaks after about 4/5 mins)
If you have a good barbecue recipe that you would like to see on this website, please submit it via the contact page complete with your name and the origin of the recipe. Full credit will be given to the author.
Jeff's Smoking Meat Books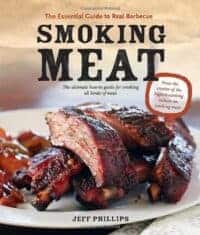 Smoking Meat: The Essential Guide to Real Barbecue – The book is full of recipes and contains tons of helpful information as well. Some have even said that "no smoker should be without this book"!
With more than 1000 reviews on Amazon.com and a rating of 4.7 out of 5 stars, it comes highly recommended and is a Bestseller in Barbecuing & Grilling books on Amazon.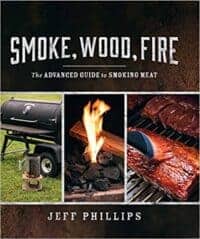 Smoke, Wood, Fire: The Advanced Guide to Smoking Meat – Unlike the first book, this book does not focus on recipes but rather uses every square inch of every page teaching you how to smoke meat. What my first book touched on, this second book takes it into much greater detail with lots of pictures.
It also includes a complete, step-by-step tutorial for making your own smoked "streaky" bacon using a 100 year old brine recipe.