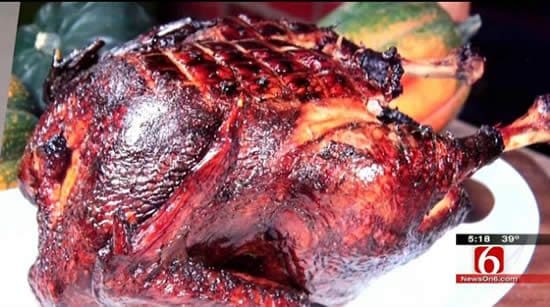 Recently, I received a call from Rick Wells of KOTV Channel 6 here in tulsa asking if they could interview me for a story that would run live on the 6 and 9 o' clock news just before Thanksgiving.
I readily agreed and it just so happened that I had also just posted a newsletter on the smoked bacon/butter turkey.
We talked about the business, the upcoming Thanksgiving holiday and of course this amazing turkey that gets basted with a bacon/butter concoction that is placed up under the skin.
It was a blast talking to Rick Wells and I made sure to invite them to come out to the lab sometime when I have the smokers going for some live coverage with smoke included.
Here's the video: