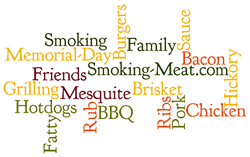 Hello newsletter friends!
This coming Monday is Memorial day and in this newsletter, I am going to do my best to unleash my best smoking meat tips to help you be successful in your cooking efforts during this holiday.
I set out back in 2004 to share my years of experience in smoking meat and I still have a passion for doing that today. These newsletters, the website and the forum at smokingmeatforums.com are how I am accomplishing this task and the sales of recipes and training material along with the generosity of countless thousands are what has paid and continues to pay to keep it all going like a well oiled machine.
Why am I saying all of this?
We are coming upon nine years of being online and when I think about the successes and the number of folks that I have been able to meet through this website and the forum, I feel extremely blessed.
Now, who is ready for some Memorial Day cooking tips for the smoker?
My Rub Recipe and Sauce Recipe – Your Best Friends On Memorial Day

You are going to need a good seasoning for the smoker and/or grill this Memorial Day and everyone is going to want sauce. You can serve up the bottled, store-bought stuff or you can give your family and guests something that will blow their socks off!
"The rub and sauce are great! I am still new at smoking, but your site and the recipes are making it easy. I've got the MES and have done baby back ribs twice, chicken twice and did my first brisket last weekend. Everything has turned out so much better than I could have imagined. Thanks again for the recipes, well worth the small price, and I couldn't put a price on what I've learned at the site."
If you have benefited from the newsletter and/or the website, purchase the recipes and you'll be glad you did, I promise!!
Amazing, Tasty, Easy to make using ingredients you probably already have and it supports the website and the newsletter.
A wonderful combination!!
Special: Order the recipes for my rub and my sauce and, for a limited time, you get the following gifts for free:
Complete 28 page, 5 chapter eCourse in PDF format
Ad-free Newsletter
Order Recipes | Read Testimonies
NOTE: Watch for an email with a download link just as soon as you order. Didn't get it? Check your SPAM filter and let me know if you can't find it.
---
Smoking Tips for Memorial Day 2013

As always, when it starts getting close to a major holiday, my email box gets slammed with questions about smoking the food. There's just not enough hours in my day to answer every email but I will try to answer some of the general questions here in this section to help you be as successful as you can in cooking for your family and guests.
I will also share some favorite links below to various articles that will help you in smoking various types of meat such as ribs, brisket, pork butt, burgers, hotdogs, bacon-wrapped fatties, and even appetizers just to name a few.
Do I have to use the water pan in my smoker?
Apparently a lot of you have gotten a new smoker recently and you are wondering what the water pan is for and when to use it. I am going to make this very easy for you and tell you to ALWAYS use the water pan unless you are drying meat/making jerky.
The water pan serves three main purposes:
It adds humidity to the air inside the smoker thereby reducing the natural drying effect of heated air.
It creates a barrier between the fire and the meat to support the indirect method of cooking required for smoking meat
The steam created by the water helps to maintain a more stable, low and slow temperature that is perfect for smoking meat.
Most smaller backyard smokers will come with a water pan and I highly recommend that you use it.
Do the wood chips need to be wet or dry?
If you are throwing wood chips on top of the hot coals to get some smoke then I suppose soaking them a little might make some sense but there is a much better way to get good smoke from wood chips that does not include water.
Wrap a handful of dry chips in a 18 x 18 piece of aluminum foil. Poke a few holes in the top and lay it on top of the coals, or over the flame/element to create good smoke.
What wood is best for smoking different types of meat?
This is a preference thing but I can give you some guidelines as well as let you know a little about what I have found to be very good. In general, the stronger tasting woods are mesquite and hickory with the lighter tasting woods being the fruit varieties such as apple, pear, plum, etc. Alder is also a very light tasting wood that is used a lot in smoking salmon.
Between these two categories, there is a plethora of woods that are mild tasting and can be good on almost everything. Some of the mild woods are pecan, cherry, maple and oak.
My favorite woods are mesquite, pecan and cherry and you will hear me talking about using these quite often. I use these three woods on pork, poultry, beef and even fish depending upon what I am in the mood for that day.
I can tell you the cherry is great on pork and beef ribs alike. Orange wood (if you can find it) is great on chicken. I love using plum wood on the Thanksgiving turkey. These are just a few that I have found to be amazing and my guests have echoed my sentiments when I used these woods.
I love using mesquite on brisket and pulled pork for that really robust smoke flavor.
You can also mix and match woods that you like to create different profiles. One of my favorite mixes is 1:1 mix of pecan and cherry.
I recommend that you keep a notebook of what woods you like and don't like with different types of meat instead of trying to remember it for later.
I just bought a new charcoal smoker. How much charcoal and how much wood should I use?
This type of thing is sometimes confusing for newbies but just remember that in small to medium charcoal smokers, the charcoal is strictly for creating the heat. The wood chunks, wood chips or a packet of wood chips are placed on top of the coals for smoke.
Use a charcoal chimney and place 2-4 lbs of lump charcoal (depending on smoker size and how well it holds heat) into the firebox or charcoal pan.
Place 4-6 wood chunks, a packet of wood chips or a stick of wood on top of the coals to create smoke.
How long to continue adding smoke?
My general rule is to add smoke for about half of your estimated total cook time. If you are smoke cooking a whole chicken and you estimate the time to be about 4 hours at 225 degrees then simply add smoke for 2 hours.
It does NOT hurt to add smoke for the entire time the meat is cooking. This is what would happen by default in a wood smoker and there is no better flavor anywhere.
Why does the meat on my smoker always gets done faster than what you say it will in your newsletters?
I would suspect that your smoker temperature is running hotter than it should be. The factory thermometers that are installed on the smokers are renowned for being off by as much as 50 degrees even on top of the line, expensive smokers.
It is important to test the thermometer in boiling water if possible to make sure it is reading within a degree or two of 212 degrees F.
You can also test the smoker temperature at grate level using a thermometer that has been tested in boiling water to make sure it reads within a degree or two of 212 degrees F. The difference between the test thermometer and your factory smoker thermometer will let you know how "true" it is.
For instance, if you find that your smoker thermometer runs about 40 degrees off on the hot side, you then know to run it at around 185 to cook at 225 degrees.
My question is not addressed here. What is the best way to get an answer?
Great question! I do try to answer a lot of the questions that come in but as I've mentioned earlier, I just can't do it all by myself so that's where the forum comes in handy.
If you have a pressing question even if it's on Memorial Day and you have the meat already on the smoker, the SmokingMeatForums.com is the place to get a really fast answer.
With more than 49,000 members and a staff of more than 30, we are the number one place to go for your outdoor cooking questions.
If you are not a member, go ahead and sign up now for free so you'll be ready for anything.
http://www.smokingmeatforums.com
---
Specific Help on Various Types of Meat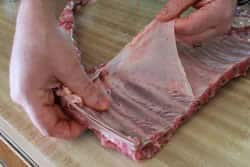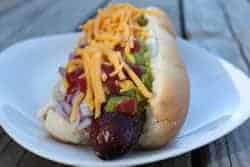 Pulled Pork + 4 Amazing Pulled Pork Recipes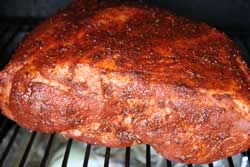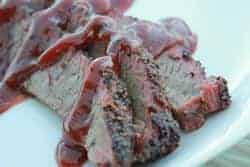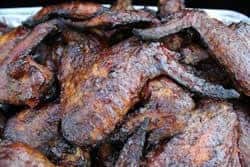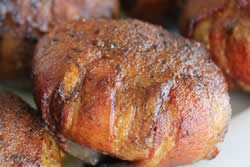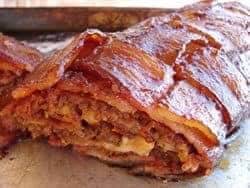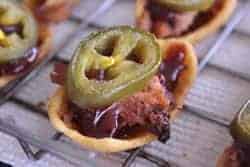 ---
To see all 156 newsletters, go to the smoking meat newsletter archive
---
The Recipes for My Rub and Sauce – Make Them Yours!

Many people use the recipes for my rub and sauce exclusively, and even some restaurants and competition teams use them to win customers as well as competitions.
Both the sauce recipe and the rub recipe are a perfect blend of sweet and spicy and this is easy to adjust if you like it more mild or even more spicy. I am even happy to help you modify them to your liking once you purchase.
I also love the fact that my rub and sauce recipes are both low on salt and you can use a lot or a little depending on what you are doing with no fear that it will become overly salty.
On a salt restrictive diet? Use half the salt that the rub recipe calls for and it is still very good. Bottom line.. you need these recipes in your repertoire!
Can you use other rubs and seasonings? Sure you can and that is your prerogative but I feel a responsibility to let you know that if you want your food to be all it can be, then try my rub on it and, like so many other happy customers, I think you'll be very glad that you did.
Try the recipes out.. if you don't agree that they are THE BEST, I'll refund your money just like that!
Here are a few testimonies that clearly speak for themselves:
---
Smoked a Pork Butt last night and applied the mustard and your rub…Just finished it off with your bbq sauce! I have to say that this turned out awesome and much better than I used to make! thanks for the rub/sauce recipes! ~ Troy
---
Hello Jeff I recently purchased your recipe for rub-n-sauce and just wanted to let you know that its off the chart. well worth the cost. I am cooking for about 50 family and friends at lake Texoma this weekend and cant wait to see everybody's reaction ~ Jack
---
Jeff, You truly are the man. Bought your rib rub and your sakes alive sauce and love them both. Keep up the good work helping people like me learn to cook good BBQ with smoke. ~ Matt
---
Jeff, I was smoking a Boston butt Saturday night for dinner Sunday and decided to try your bbq sauce. I have to say this is hands down the best sauce I've ever had and I've tried a lot of them. Its very easy to make, inexpensive and taste excellent. I will be using this recipe for a long time. ~ Doug
---
I've made tenderloins for years both on the smoker and not, but the use of Jeff's rub and sauce made them amazing. my family loved them. ~ Kathleen
---
I think the above testimonies say it better than I ever could.
How can you argue with unsolicited testimonies sent in just because folks who purchased the recipes wanted to let me know how good they were?
You deserve the very best and it is completely within your grasp!
Only $18.95 and worth every penny.
Not only do you get the best rub recipe and sauce recipe available, you are supporting this website and helping to make sure the bills get paid so we can keep on doing what we do to teach thousands and thousands of people across the world the art of smoking meat.
Order Recipes | Read Testimonies
---
Smoking Meat: The Essential Guide to Real Barbecue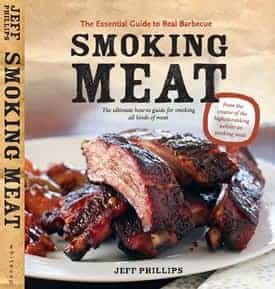 We have plenty of books at Amazon, Barnes and Noble, Books-a-Million, etc. Almost any store that sells books whether brick and mortar or online can get it for you within a few days even if they do not have it on the shelf. Get your copy today!
This is also a wonderful Father's Day gift!
I am being told that most Barnes and Noble stores are now stocking the book if you want to purchase it immediately.
Amazon.com | Barnes & Noble | Nook | iTunes
---
Amazon.com Orders

If you enjoy the newsletter and would like to do something helpful, you can do so without sending me a dime.
The next time you decide to order something at Amazon, use THIS LINK to get there and we'll get a small commission off of what you purchase.
Thank you in advance for using our special link: http://www.smoking-meat.com/amazon
Free Smoking Meat Newsletter