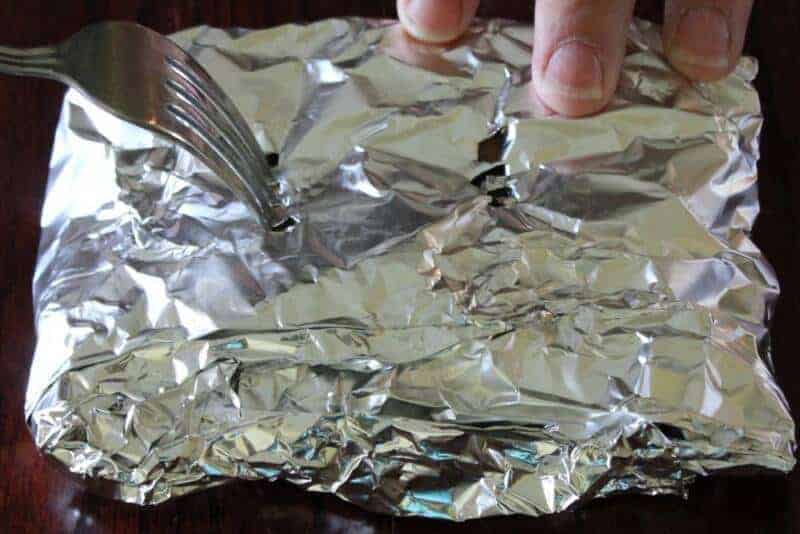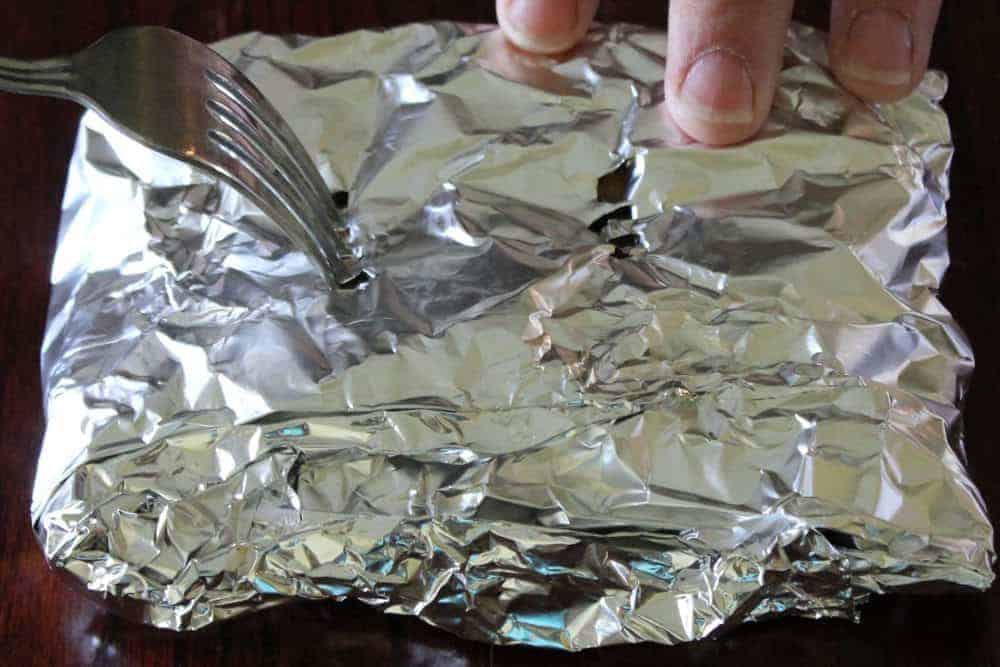 Before I explain how to make a foil woodchip pack, I need to explain why this is important.
I often have folks ask me if they should soak the wood chips in water or not and my answer is always the same.. it's not necessary and in most cases is even counter productive.
Here's some things that I have discovered about wood chips:
So why does everyone in the world soak wood chips and wood chunks before using them? I have no earthly idea.. maybe because everyone else does it? Your guess is as good as mine!
Having said that, I do know that it is frustrating to throw wood chips onto the coals to produce a little smoke and they are burned up within minutes if not sooner. The answer to this problem is NOT to soak them but rather to reduce the oxygen that gets to the chips so they can produce smoke without catching on fire.
This is where wrapping the wood chips in foil comes in.
To wrap wood chips in foil, follow these instructions:
Tear off a piece of 18×18 foil (or 12×12 if you have the smaller box of foil) and lay it flat on the table or counter.
Place a handful of wood chips in the center of the foil.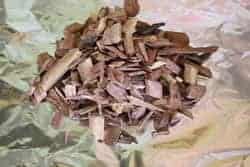 Fold the four sides of the foil over on top of the wood chips to completely enclose the wood chips.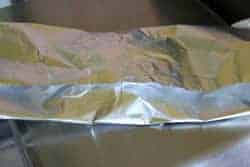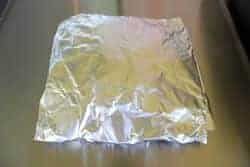 Use a fork or other sharp object to poke about 4-8 small holes in the top of the foil pack to let the smoke out.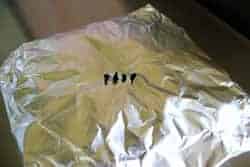 Place these foil packs right on top of the coals or even above the burner or coals on the grill.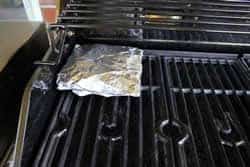 Replace pack with a new one when the smoke stops coming out.
I like to make 8-10 of these ahead and have them ready for when I need them but they are easy and quick to make so you can easily make them up as needed if you so desire.
Jeff's Smoking Meat Books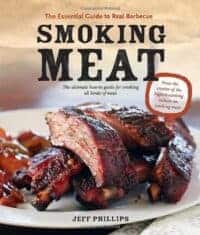 Smoking Meat: The Essential Guide to Real Barbecue – The book is full of recipes and contains tons of helpful information as well. Some have even said that "no smoker should be without this book"!
With more than 1000 reviews on Amazon.com and a rating of 4.7 out of 5 stars, it comes highly recommended and is a Bestseller in Barbecuing & Grilling books on Amazon.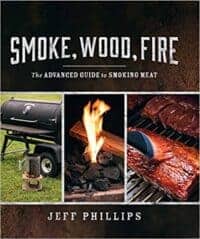 Smoke, Wood, Fire: The Advanced Guide to Smoking Meat – Unlike the first book, this book does not focus on recipes but rather uses every square inch of every page teaching you how to smoke meat. What my first book touched on, this second book takes it into much greater detail with lots of pictures.
It also includes a complete, step-by-step tutorial for making your own smoked "streaky" bacon using a 100 year old brine recipe.