Read this article without ads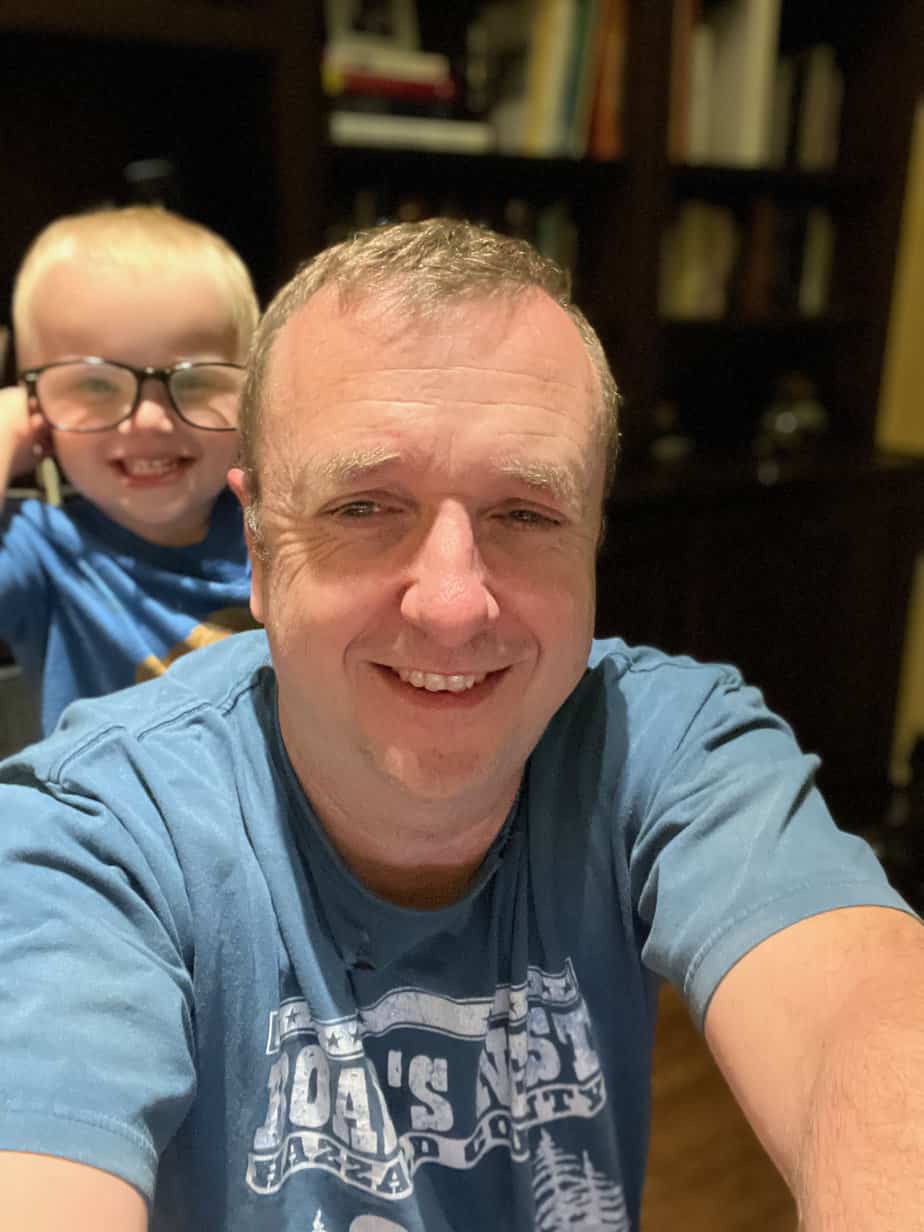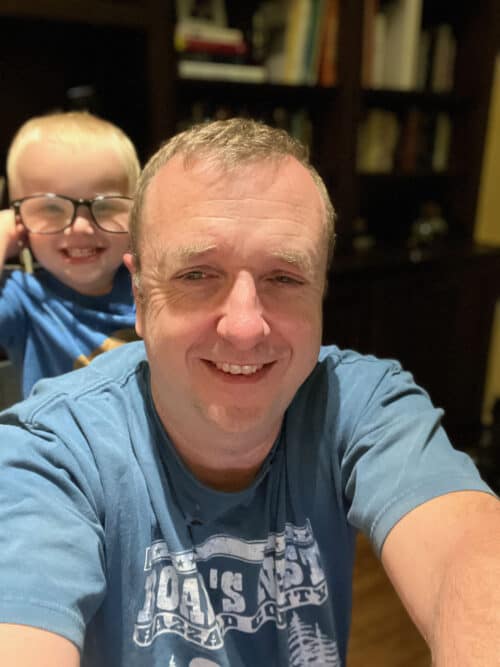 When I was about 14 years old, I read the book My Side of the Mountain. My imagination was tantalized by the idea that a young boy could take care of himself and eat things like pine cones and live in the trunk of a great tree.
I was already fascinated by living off the land, surviving in the wilderness and cooking my own food outdoors. The idea of being independent and depending only on nature to survive excited the living daylights out of me.
If you had asked me back then what I planned to do in life, I would have answered that I was going to have a cabin way up in the mountains and live off the land.
Of course, as it does for most of us, life stepped into my boyhood plans and I never actually lived in a tree–although I did try a pine cone once–and only once. Never again…!
Biking and camping out was about as far as I got to the wilderness dream.
What did not go out the window, however, was my love for cooking outdoors over a real wood fire. There was something native about preparing food outside without the assistance of modern appliances that appealed to the primitive side of my brain.
After high school and throughout college, outdoor cooking developed into a passionate hobby for me.
Back in my college days, I only had a small hibachi grill or occasionally a borrowed grill from a park, campsite or rest area.
After work, I would often go straight to the park laden down with charcoal, meat, seasonings and a few utensils and spend my evening cooking and experimenting. Sometimes my experiments went south and sometimes I ate like a king–either way, I was having fun!
I remember grilling up some shark steaks one afternoon and I was so pleased with how my exotic choice turned out. I tried my hand at grilling vegetables, fish, burgers, shellfish, making my dinner decisions based on my mood seemed like a small adventure in and of itself.
No matter what, it was always better than your run-of-the-mill college boy restaurant or fast food take-out diet!
At 24, I married my wife, Abi, and life sidelined my hobby just a bit.
Between babies, working multiple jobs, college, struggling to pay bills and doing whatever it took to make ends meet, I simply didn't have time to cook. Other than the occasional burger or hotdog on a small grill or hibachi, I really didn't cook much at all.
Then, some years later, a friend gave me a cooking device that reminded me of R2D2. It had no instructions with it, but I was determined to learn how to use it.
It didn't look like the grills I had been using, but had two pans, two cooking grates and a dome shaped lid with a simple thermometer.
After a bit of research, I discovered it wasn't a grill at all, but a "smoker" that used real wood to create smoke which flavored the food.
I still had no idea what I was doing when it came to low and slow!
My first experiment with smoking was pretty much a disaster. I bought some mesquite chunks, came home and poured them into the firebox and lit it all up with charcoal lighter fluid.
Fortunately there were only vegetables on the grate on that first run and no expensive meat for me to ruin, because what happened next let me know that I had a lot to learn.
I left the sliced zucchini (and whatever else was on there–I don't remember the other vegetables) on the smoker until it was tender and then brought everything to the table ready to impress my family.
My wife tried to be polite as she took the first bite, but those smoked vegetables were awful and we ended up dumping the whole meal into the trash can. It was bad and my pride took a bit of a beating.
Lesson learned: Smoking was obviously vastly different than grilling.
Not to be deterred, I began doing more research and quickly realized that I should have used charcoal with just a little wood on top for smoke. I also found that mesquite is very strong and must be used carefully.
Live and learn!
I corrected my mistakes and began smoking several times a week.
I experimented with ribs, burgers, vegetables (again!), pork chops, etc., and it dawned on me that in spite of my initial ignorance, I had a knack for this smoking thing.
Cooking for my family branched out to gatherings with friends and I even catered a few church events.
A passion was born, and it seemed like smoking meat was all I could talk about. I'm pretty sure folks got tired of me talking about it considering how their eyes glazed over, but they enjoyed the food so they didn't complain.
During this process, a new problem was born and so I had to work out a solution. Suffice it to say that I was less than enamored with the store-bought barbecue sauce and what I had tasted at local barbecue events.
Some of it literally made me gag and I knew that real barbecue had to have a truly worthy seasoning and sauce. I began working on my own rib-rub and sauce recipe, and spent several years mixing ingredients, taking careful notes of what I added, removed and adjusted until I finally came up with two recipes worth talking about.
The rub and sauce really upped the quality of my cooking, and after several years of using the smoker, cooking every chance I got and perfecting the process, my family started encouraging me to create a website about smoking meat.
The idea took root, and I decided I would do exactly that–create a website to share what I had learned and to log my cooking sessions.
I thought it might help people not to make some of the same mistakes I did when I first started.
I did some online research and was disappointed to find that there was not a lot of information on the subject of smoking meat. There was some, but it wasn't extremely helpful and I couldn't find much of anything catering to folks trying to learn this fine art.
Most online information was geared toward competition barbecue.
So I set out to write content for a website of my own and with about twenty pages of information, my website went live.
That event was the beginning of one of the most rewarding decisions of my life. The website, very quickly, started showing up in search engines and within only a few weeks I began receiving emails from people asking questions about smoking meat.
I was happy to answer and back then I could take the time to answer every one of them.
After awhile, the questions began to stack up into more than I could personally keep up with so to assist with that, I created a Yahoo group.
The Yahoo group began with only 12 members and grew and grew until it became what is now the forum at smokingmeatforums.com. We now have more than 110,000 members on the forum.
While the website and forum was growing exponentially, I made the decision to emulate some other website owners and started writing a newsletter.
When I first set it up, I had less than a hundred subscribers and I was really proud of that number. I thought that was quite a bit! Nowadays the newsletter has upwards of 300,000 subscribers and I stopped counting a long time ago.
By 2009, my website was doing very well, the forum was chugging along quite nicely and then life threw me another curve ball. The company I worked for at the time decided to downsize due to the economy and my job was going away.
At first I was pretty upset and felt like life had dealt me a bad hand, but I decided that while I was job-hunting, I would make lemonade from the lemons and go full time with the smoking meat network.
I was home anyway–there was nothing better to do than work my "hobby" full time. My hobby responded well to all the extra hours I was putting into it and morphed into a business.
I began to think that maybe I could stop hunting for another engineering job and enjoy smoking meat and writing full time instead. By 2010, it was clear to me that I wasn't going to have to go back to the engineering field.
During this time, another opportunity arose that came as an unexpected surprise.
Within weeks after I left my day job, Whitecap, a publishing company in Canada who specializes in books about food, travel, wine, etc., called me and asked me if I would like to write a book for them on the subject of smoking meat.
I was rather dumbfounded at the request, since the thought had never occurred to me, but I was excited at the same time.
After I recovered from my fainting spell, I decided to sign the contract and the next two years would find me writing like a mad man into the wee hours of the night, testing recipes and trying to flesh out on paper everything I had ever learned about smoking meat.
I remembered my beginnings and wanted to write a book that any novice could pick up and use to learn the art of low-and-slow.
On May 15, 2012, the book was released and I have to confess that I felt as proud as a new father holding that completed book in my hands.
What started as a part-time and sometimes neglected hobby has become my ongoing career.
What a blessing to be able to provide for my family doing what I love and what a privilege to be able to interact with so many people and make so many friends from perfect strangers!
In the present, my story continues to unfold with too many possibilities ahead of me to count including a 2nd book on the way now released, actual food products in stores and available online and a website and forum that continue to grow beyond my imagination with more than 3 million visits each month.
I have both the contentment of satisfactory work and the excitement of what lies ahead. For me and the thousands of other people who love to go primitive with their cooking: Low and slow is the only way to go!
Stay tuned!