Jeff's Golden Driller Sauce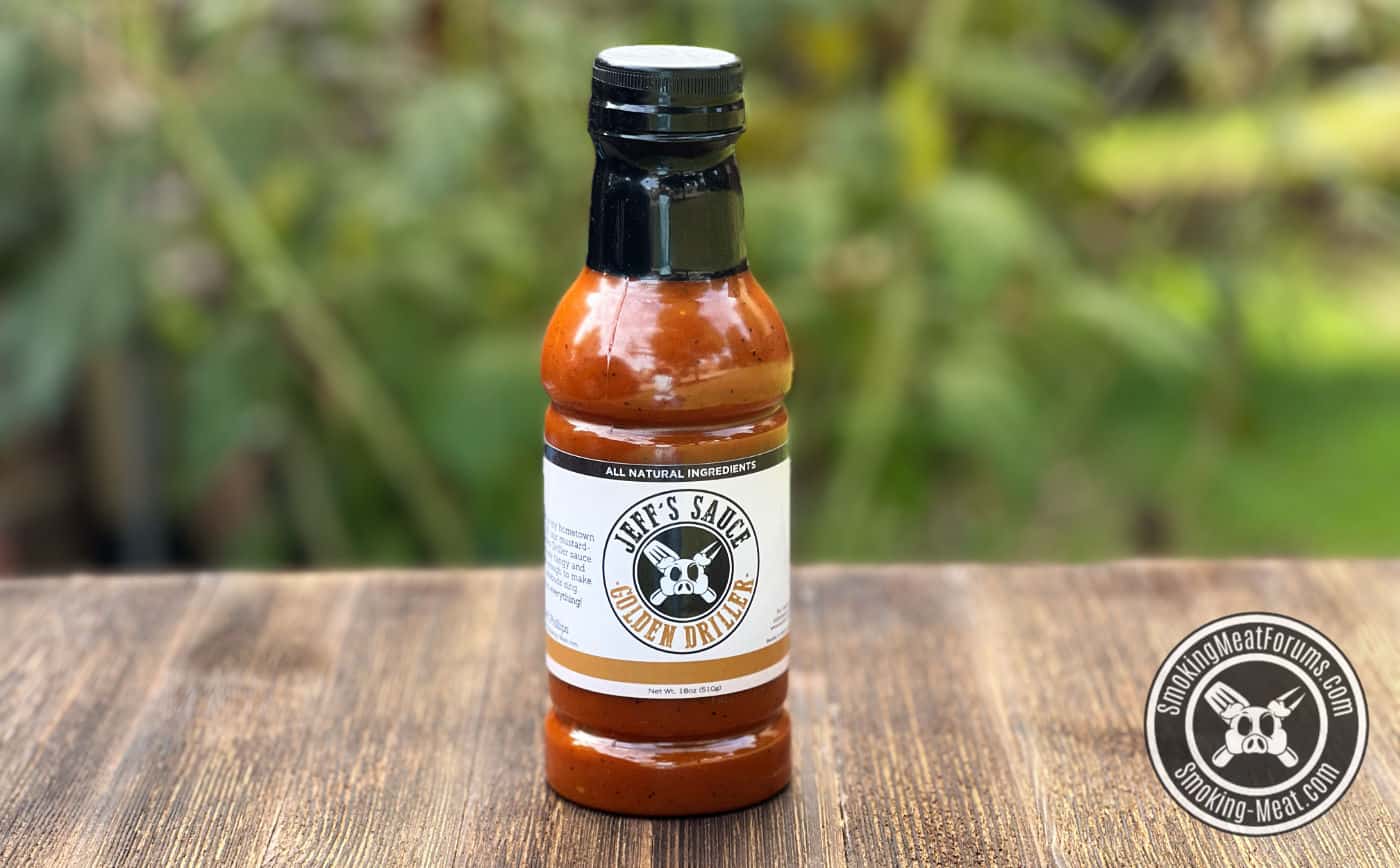 Smoking-Meat.com is supported by its readers. We may earn an affiliate commission at no extra cost to you if you buy through a link on this page.
Read this article without ads
We have a brand new sauce, and folks are going crazy over it.
We released my slightly tangy, slightly-spicy, mustard-based sauce on Saturday, September 9th, 2023, and it was nothing short of a huge success with more than 150 orders in under 48 hours. Many of those orders were for multiple bottles of the new sauce, as well as other products that we offer.
This sauce was named after a famous icon in my hometown of Tulsa, Oklahoma, the Golden Driller, which is a 76-foot-tall statue of a roughneck oilman at the Tulsa Expo Center.
The Golden Driller sauce has been in the works for several months now with many iterations of testing it, making changes and then testing it again.
Once we had it in a bottle, we sent out samples to some of our customers and let them tell us what they thought. We also sent out sample bottles to many of the stores that carry our products.
We received such great feedback from all of the samples that we sent out, we knew it was time to unleash its goodness on the world, and that's what we did!
We've used this on sandwiches, burgers, ribs, pork chops, chicken and even fried potatoes, and it just seems to be good on everything we try.

Get Jeff's Products!