Subscribe to the Smoking Meat Newsletter!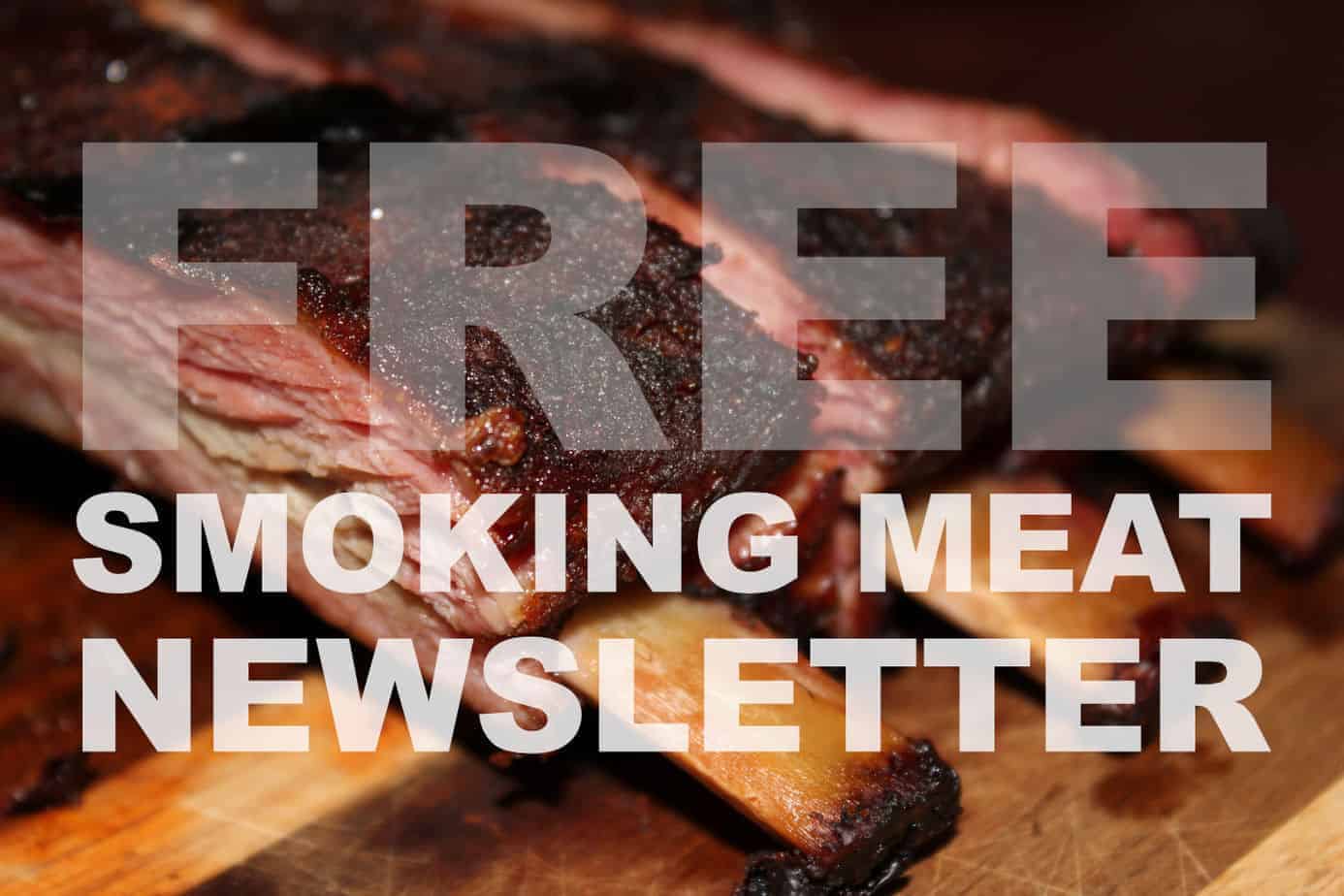 Smoking-Meat.com is supported by its readers. We may earn an affiliate commission at no extra cost to you if you buy through a link on this page.
Read this article without ads
Please input your email address below and you'll begin receiving my weekly Smoking Meat Newsletters right away!
Smoker recipes with pictures and simple instructions sent directly to your inbox several times each week to give you plenty of tips, help with the smoker and smoking ideas for the weekend.
This is absolutely FREE to you for as long as you want to receive it and it's EASY to unsubscribe if you ever change your mind.
Note: All emails will show a from name of: Smoking-Meat.com
Why You should Subscribe Today
Free smoker recipes, tips and videos on smoking meat sent out several times each week!
I spend hours each week putting premium content together to help you learn how to smoke meat and become a better pitmaster and it would be sort of crazy not to take advantage of this 😁
Detailed instructions with lots of pictures to show you exactly how to do it.
Most of my smoker recipes also include a printable version.
You'll have tons of great ideas for what to cook in your smoker!
More than 250k happy subscribers really says something!
Great Content
The Smoking Meat Newsletter will lead you to a page that contains full step-by-step instructions, plus pictures for making great things in your smoker. It will make it so easy, a cave man could do it;-)
There may also be links to things I personally use and recommend that you can purchase to help support the site however, there is no obligation.
I do not recommend any products that I don't like, so if we recommend it, it's a great product and it's something I personally like and use.
Safe and Secure
Your email address is safe and secure with me… i.e. I will never sell or give your information to anyone else.
IF this sounds good to you, sign up and if you ever decide it's just not for you, there will be an unsubscribe link at the bottom of each newsletter.
Why is it Free?
Most importantly, I love talking about and sharing my recipes for smoking meat. We food people love making people happy with food, you know what I mean if you're one of those.
It also allows me to share my passion for smoking meat with you. I love what I do and I hope it shows;-)
See All of the Past Recipes
If you want to see what you've missed over the last 17 years of newsletter recipes, check them out HERE.
Get Jeff's Products!