Using a Pellet Tube for Smoking Meat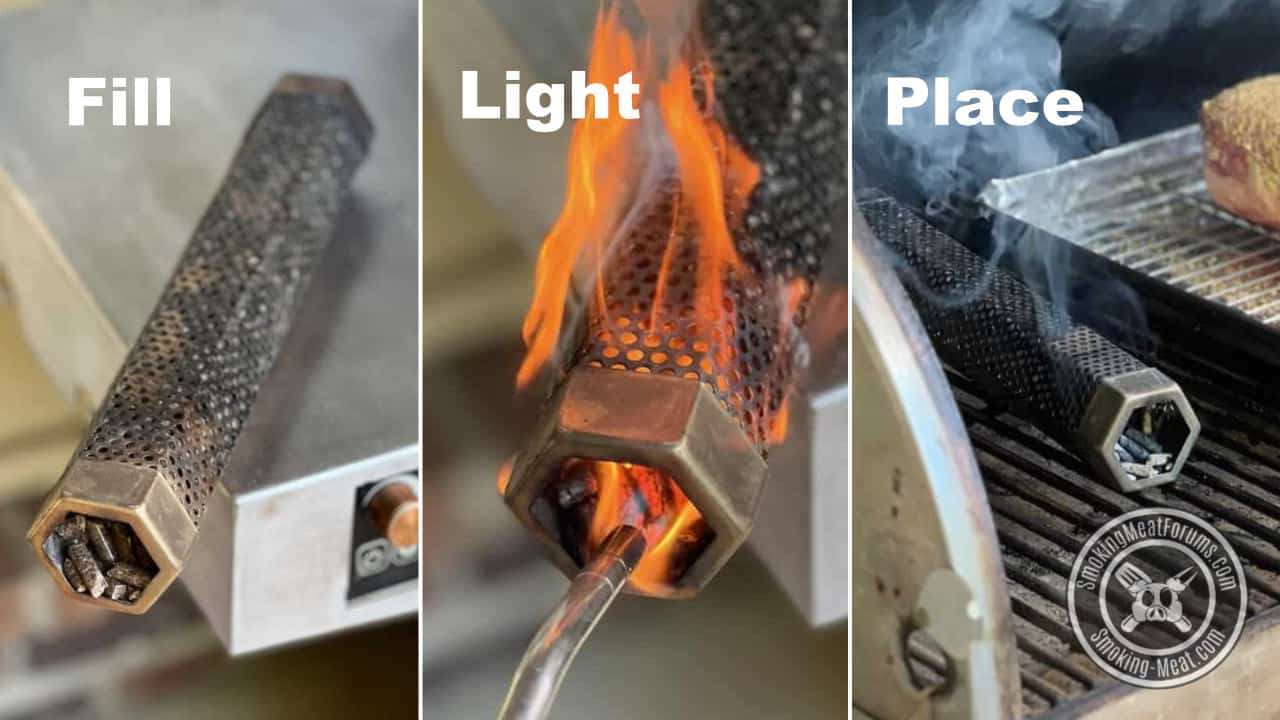 Smoking-Meat.com is supported by its readers. We may earn an affiliate commission at no extra cost to you if you buy through a link on this page.
Read this article without ads
If you use an electric smoker and would like to have constant smoke for 5+ hours or you use a pellet smoker and just aren't getting enough smoke flavor, I have the solution for you!
A pellet tube filled with pellets and lit at one end will provide constant smoke for 5+ hours depending on it's size and how full you fill it with pellets.
Some of you may be here because you've already tried to use a pellet tube and can't keep the darn thing lit! Well, I'll show you how to fix that problem as well.
Here's what you'll need:
Pellet tube
Torch/Lighting device
First, you will need a pellet tube. I use one that I found on Amazon really cheap and it works great!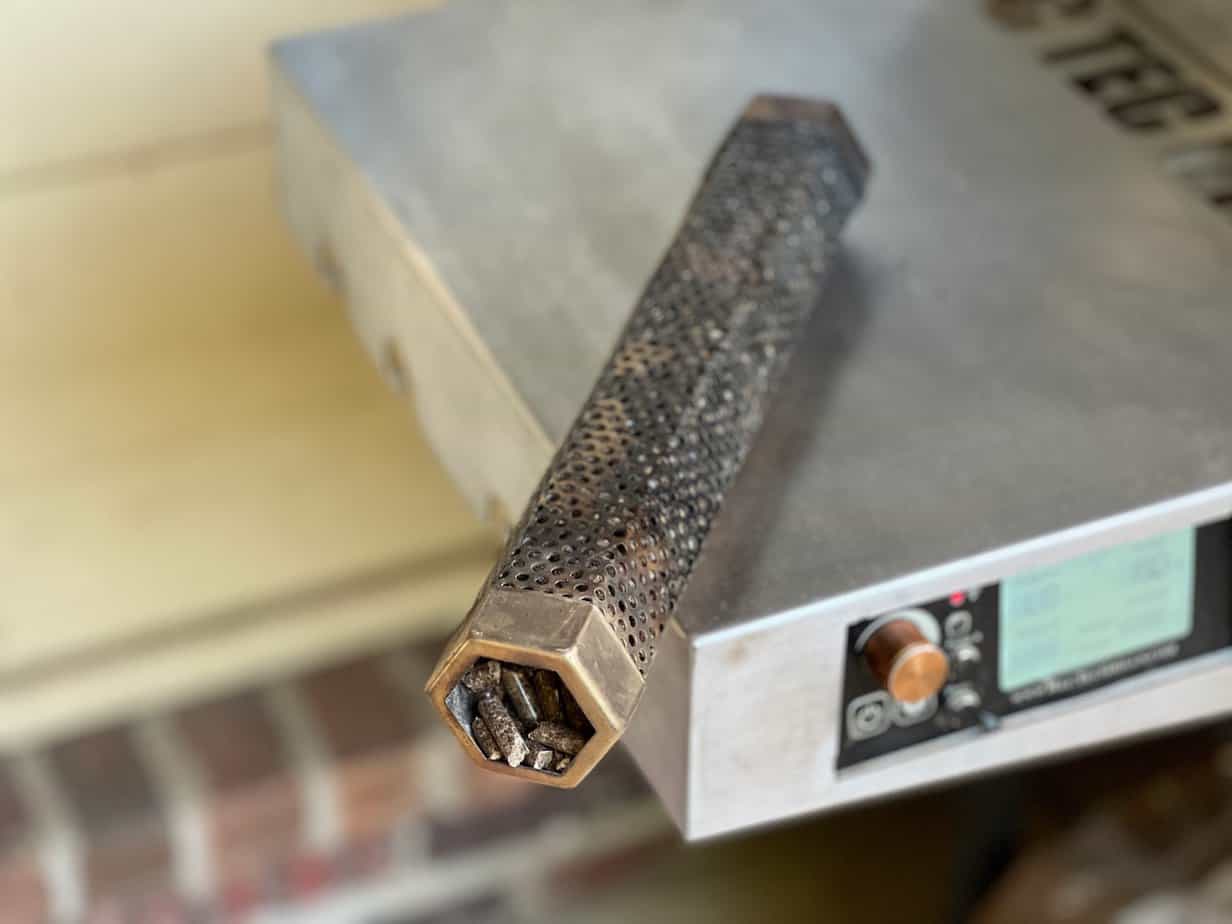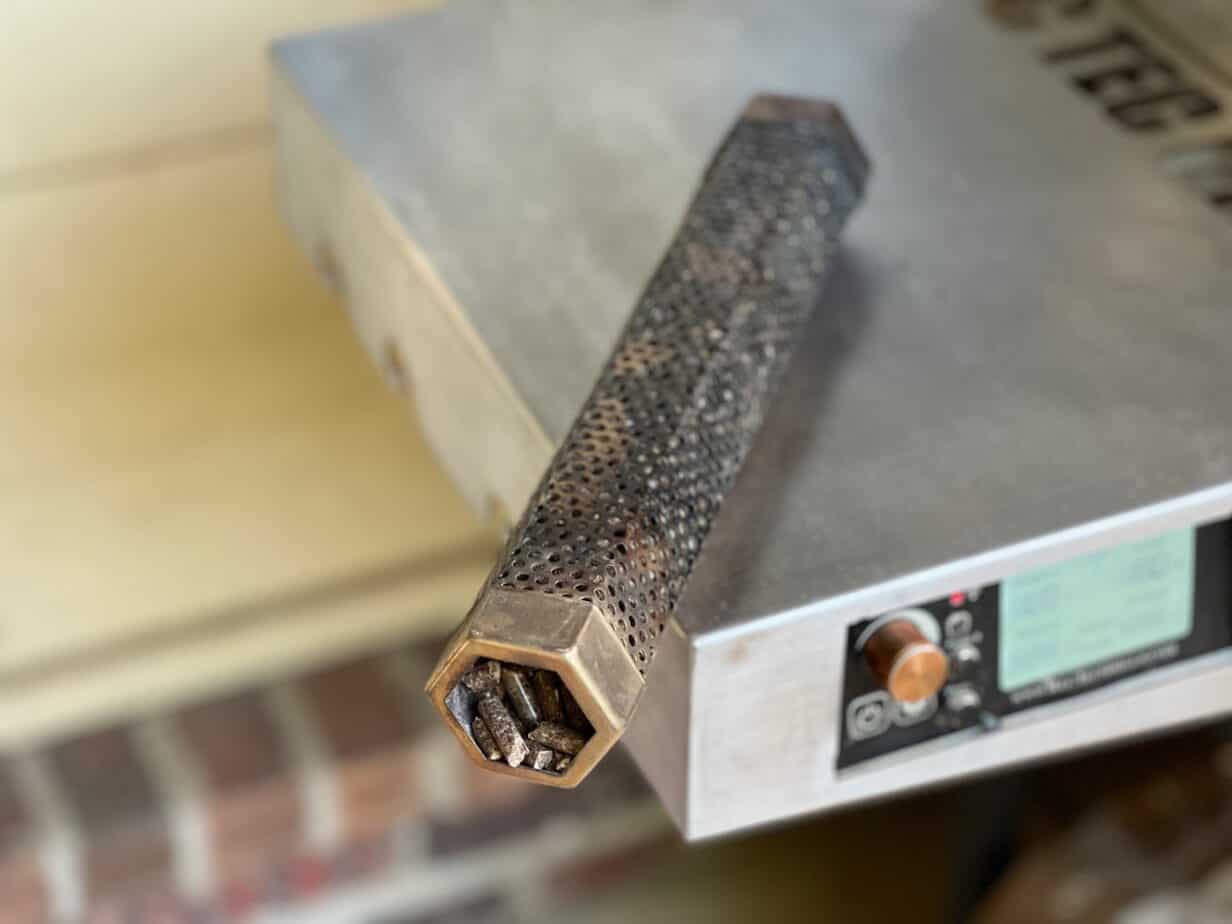 You will also need pellets and almost any pellets will work. I generally use the Pit Boss brand from Wally world because they are cheap and they work well in the smoke tube as well as in my pellet smokers.
You can also purchase pellets on amazon but they will cost more than what you can find locally. Your choice there!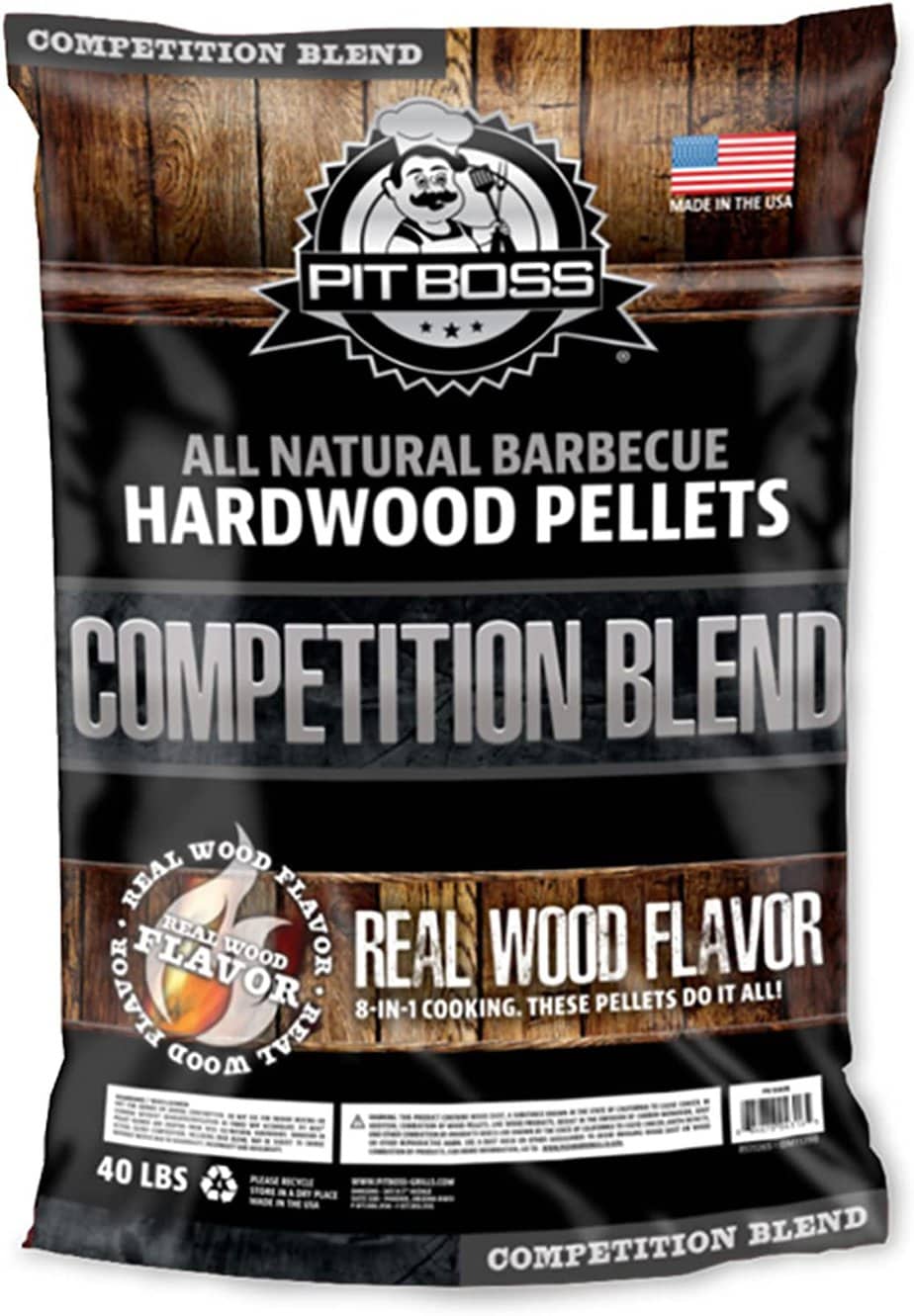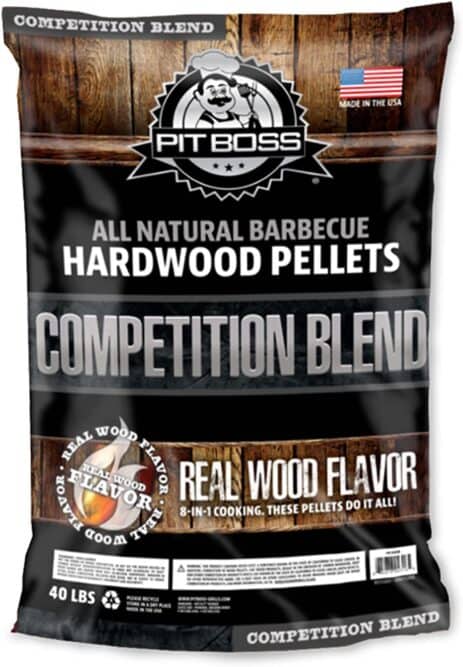 Third and possibly most important, you will need a propane or butane torch. I like the larger Bernzomatic torches like plumbers use but the smaller creme brûlée torches will also work just fine.
Here's the torch I use which you can find at Wally World, HD or almost any other store that sells hardware and tools.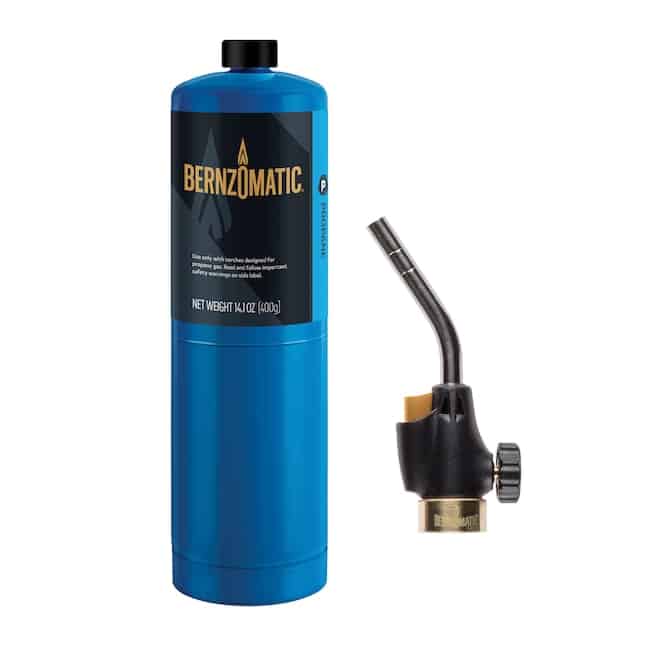 Step 1: Fill the Pellet Tube with Pellets
Fill the tube all the way full with dry pellets.
Note: I have been known to microwave my pellets in a bowl for a minute or two before placing them in the tube to make sure they are dry but this is just something I do to make sure, it's probably not generally necessary.
Step 2: Light the Pellet Tube
I tend to lay the smoke tube horizontally on a flat, fire-proof surface but I've seen some stand them straight up during the lighting procedure.
Which smoke tube position do you think is better? Post it in the comment section below.
Turn on the torch and hold the flame to the pellets for about 45 seconds to get them to burning real good.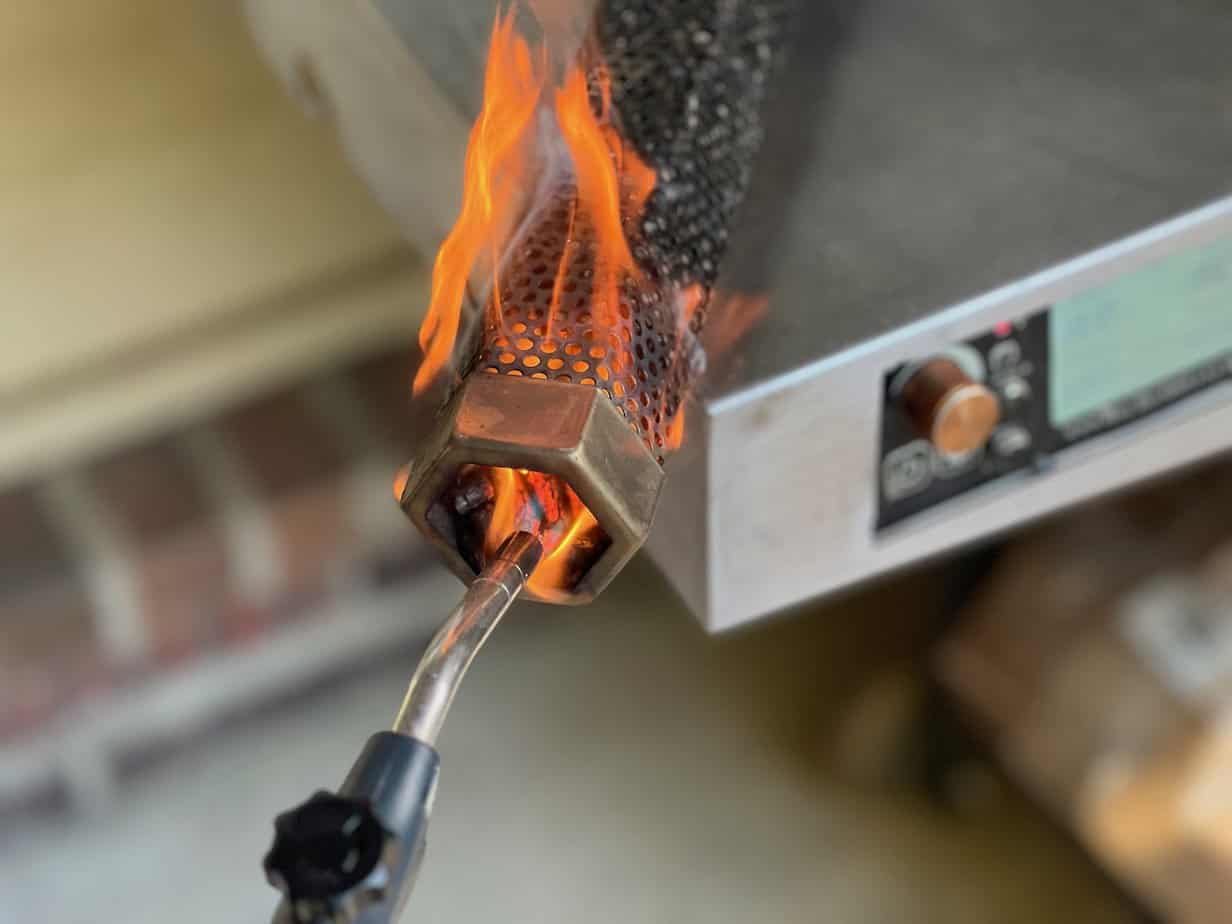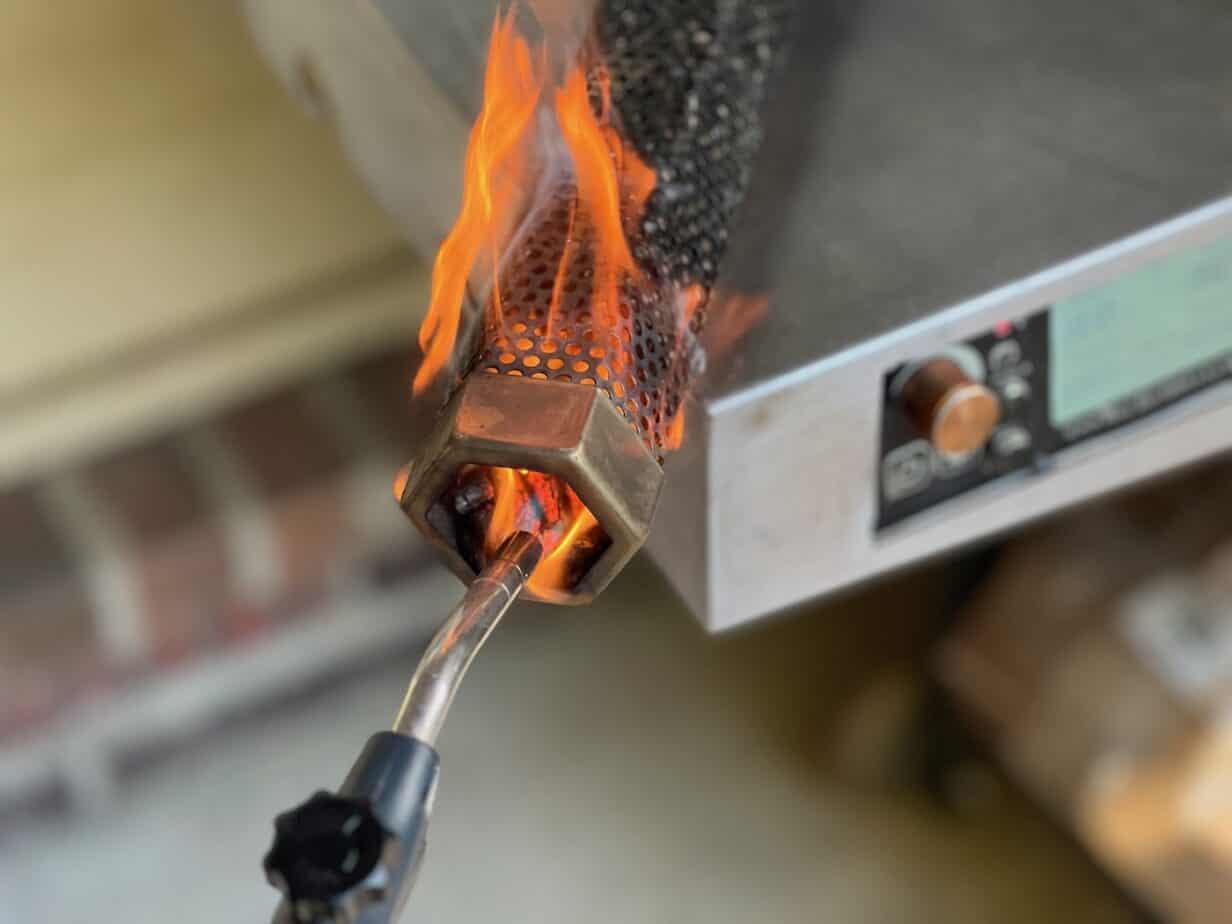 Once they are burning, allow them to burn for around 7 minutes to create a really nice bed of coals. This bed of coals is one of the key components that keeps the pellets going for 4 to 5 hours unattended.
If the pellets are still burning after 7 minutes, blow out the flame and continue on to the next step.
Step 3: Place the Smoke Tube in the Smoker
Every smoker is different and placement is something that varies from smoker to smoker. The 2nd key component to making sure the smoke tube keeps smoking for hours on end is air.
The smoke tube must get a supply of air via a vent, hole, opening, etc. so that it can continue burning.
For instance, I often use a smoke tube in the Reqtec pellet smoker. I place it directly on the grate all the way to the left, right next to the probe access hole and that gives it plenty of air.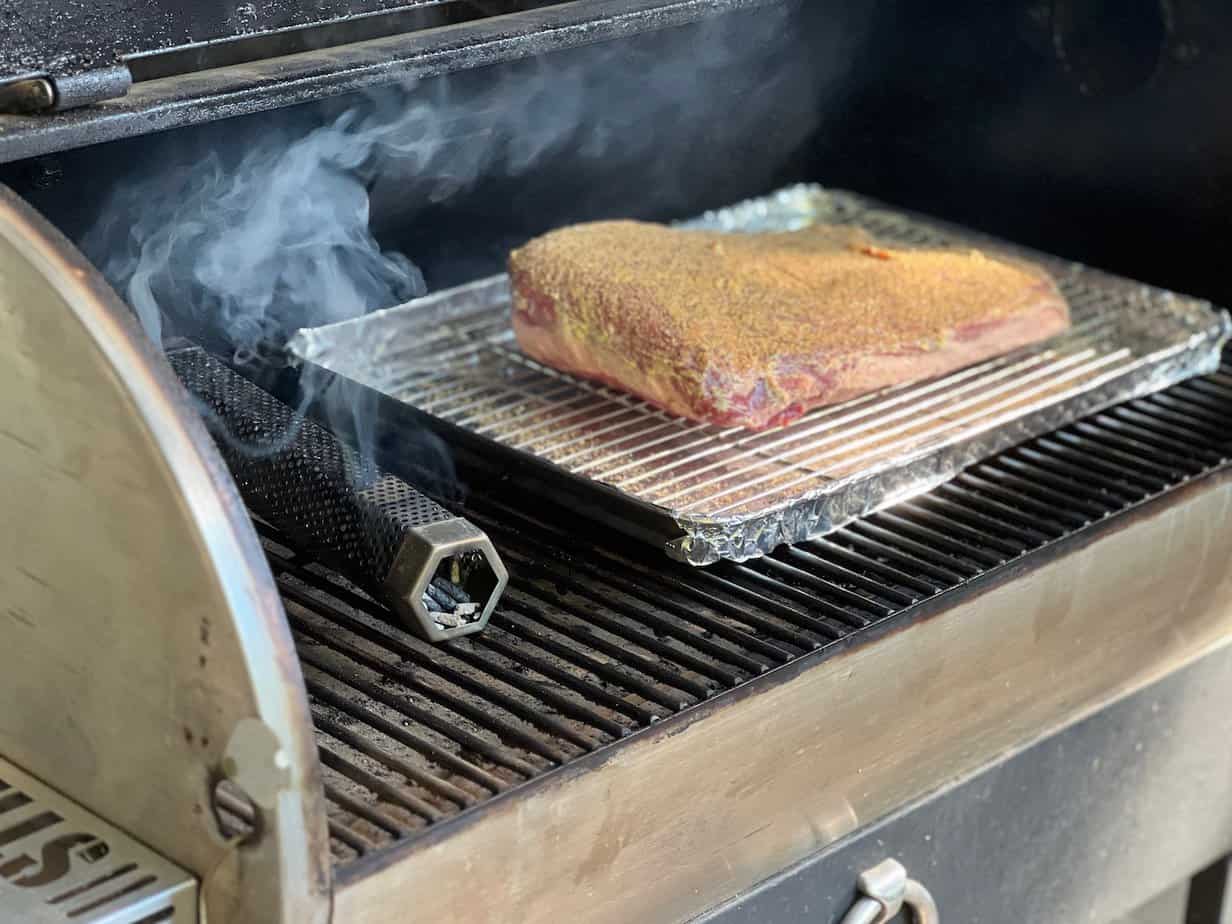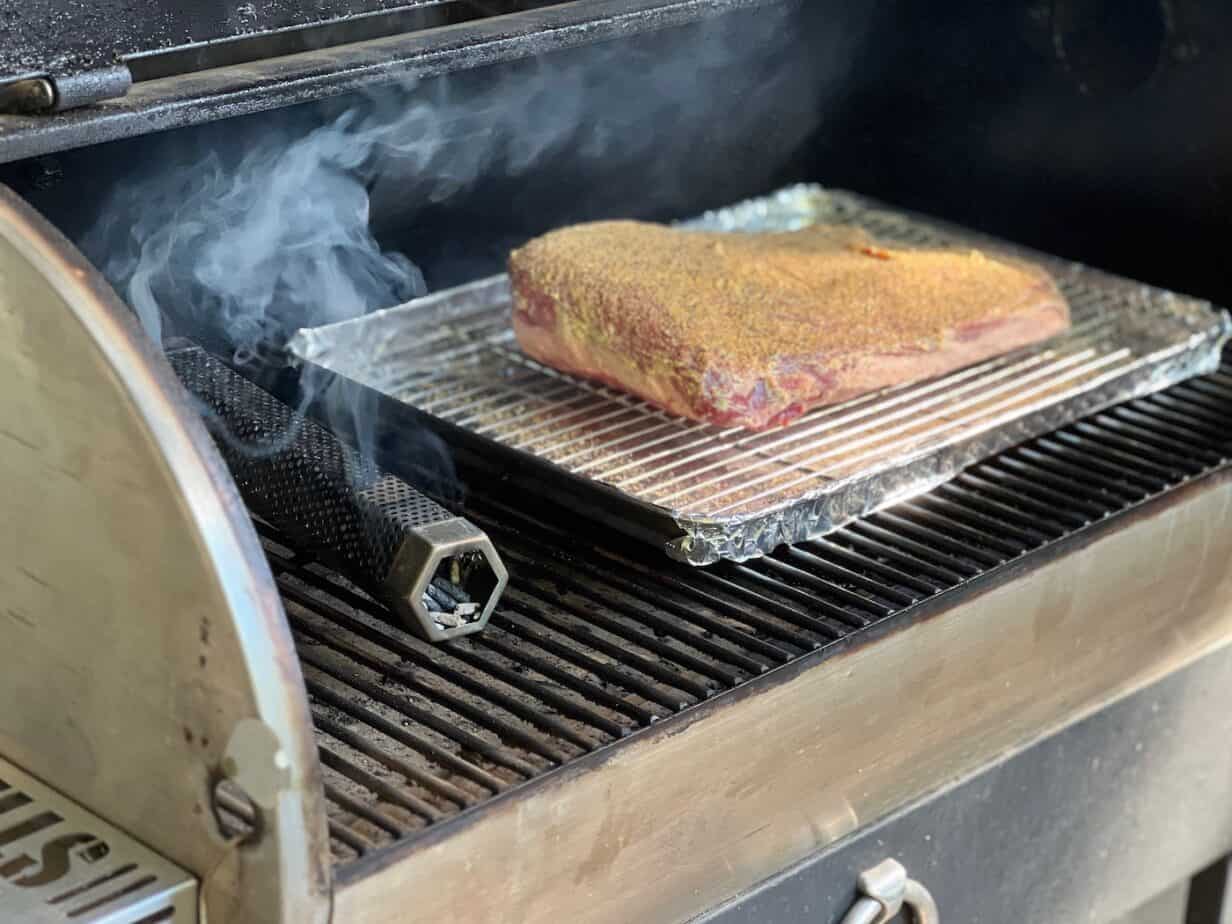 In the Masterbuilt electric smokers, the smoke tube will set on the bottom rack right next to the woodchip chute. The chute needs to be open to allow air to enter and keep the smoke tube going.
If you don't have a vent or opening, you can modify your smoker or grill to create an air inlet as long as this won't void your existing warranty.
If you use a smoke tube in your smoker, let me know in the comment area below what position works for you in your smoker. Be sure to let us know what type, model, generation, etc. of smoker you have.
Note: I recommend NOT using the water pan when using a smoke tube. The extra moisture in the smoker could mess with the smoke tube staying lit and this is not good. If possible, leave the water pan dry when using a smoke tube.
Having Trouble Keeping the Pellet Tube Lit?
Using Pellets + Woodchips in a Pellet Tube
For even more smoke flavor, you can use wood chips in with the pellets.
I recommend NOT using wood chips only but layering them. For instance, a layer of pellets, then a layer of wood chips, followed by another layer of pellets and so on and so forth.
Pellets tend to burn more cleanly than wood chips and while this is a great thing about pellets, it also means the flavor can be less strong than wood chips.
I recommend placing pellets as your last layer and that is the layer that you light to create a good bed of coals.
Give it a try and see what you think.
If you have other tips for lighting the pellet tube and/or keeping it lit for hours on end, let us know in the comments area below.
Get Jeff's Products!