Order Jeff's Rubs and Barbecue Sauce TODAY!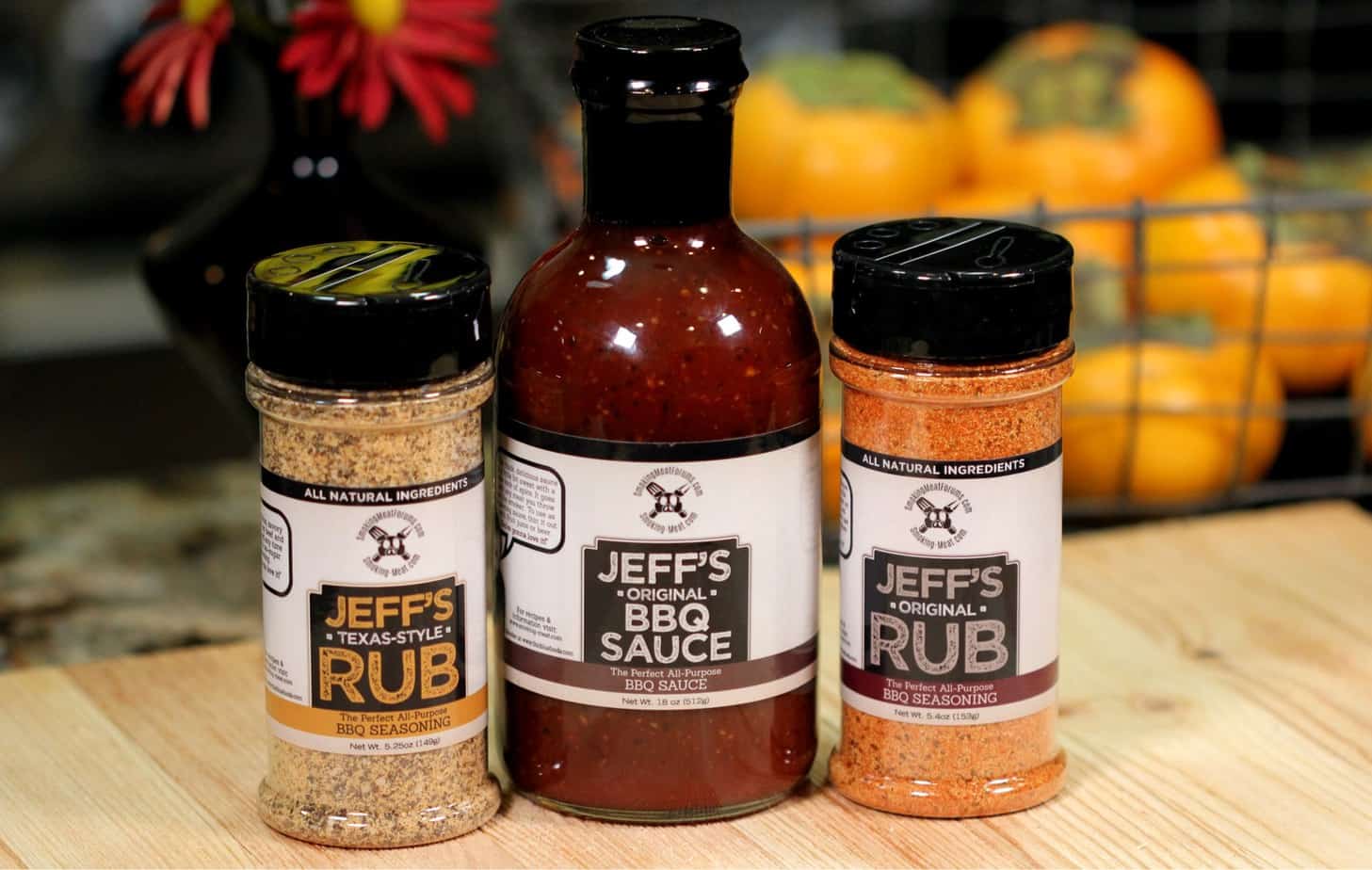 ✅ If you haven't ordered my rubs or sauce yet you can do that HERE. They are the best thing you've ever tasted and it's a great way to support what we do!
We ship blazingly fast and orders over $50 ship free!
You can also order the formulas for my rubs and sauce and make these yourself at home. Grab those HERE and download immediately.
Jeff's Smoking Meat Books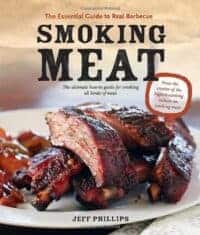 Smoking Meat: The Essential Guide to Real Barbecue – The book is full of recipes and contains tons of helpful information as well. Some have even said that "no smoker should be without this book"!
With more than 1000 reviews on Amazon.com and a rating of 4.7 out of 5 stars, it comes highly recommended and is a Bestseller in Barbecuing & Grilling books on Amazon.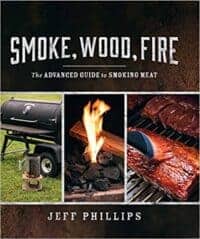 Smoke, Wood, Fire: The Advanced Guide to Smoking Meat – Unlike the first book, this book does not focus on recipes but rather uses every square inch of every page teaching you how to smoke meat. What my first book touched on, this second book takes it into much greater detail with lots of pictures.
It also includes a complete, step-by-step tutorial for making your own smoked "streaky" bacon using a 100 year old brine recipe.
Get Almost Anything at Amazon
If you enjoy the newsletter and would like to do something helpful, then..
The next time you decide to order something at Amazon.com, use THIS LINK to get there and we'll get a small commission off of what you purchase.
Thank you in advance for using our special link: http://www.smoking-meat.com/amazon
---
Printable Recipe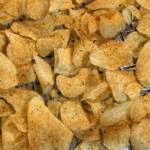 Print Recipe
Smoked Potato Chips
Who would have thought that something like smoked potato chips would be so amazingly good? I just had to try it and, as luck would have it, it worked out and the smoke flavor does something to the potato chips that you just have to experience for yourself.
Ingredients
1

or more bags of regular classic potato chips

(((I used Lays® brand)))

Spray cooking oil

Jeff's original rub
Instructions
Step 1: Into Pan
Open the bag of potato chips and pour them into one or more Weber grill pans or a large sheet pan.

If you want to put some of my Jeff's original rub on them, spray them with the cooking oil so the rub will stick better then apply the rub to them generously on one side only.

The potato chips are now ready for the smoker.
Step 2: Smoke
Setup your smoker to maintain indirect heat of around 180°F or lower if possible. You do NOT need heat, only smoke, however, a little heat will not hurt them.

Once the smoke is going, place the pan(s) of chips into the smoker and close the lid.

Leave them alone for 45 minutes and try to not raise the lid until they are finished for maximum smoke flavor.

When the time has expired, remove them from the smoker and bring them into the house to cool.
Step 3: Devour
The smoked potato chips are delicious warm so you can eat them right away. Once they are cooled down, place them into zipper bags for storage.
Notes
The ones with the Jeff's original rub (Purchase formula here | Purchase bottled rub) on them were very good but the ones with no seasoning were more smoky. Try them both ways and let me know what you think in the comments below.