Add a little of Jeff's original rub (Purchase recipes here), beer barbecue sauce and wood smoke and even spam can become the smoked spam you always knew could exist.
I have to admit that this smoked spam is quite delicious!
Season it Up
Start out by making some cross cuts into the top of the spam.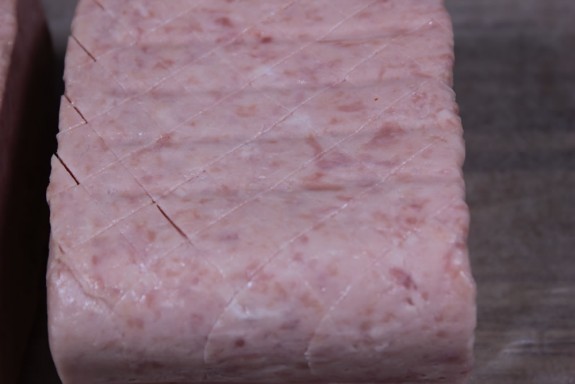 Rub some yellow mustard onto the outside of the spam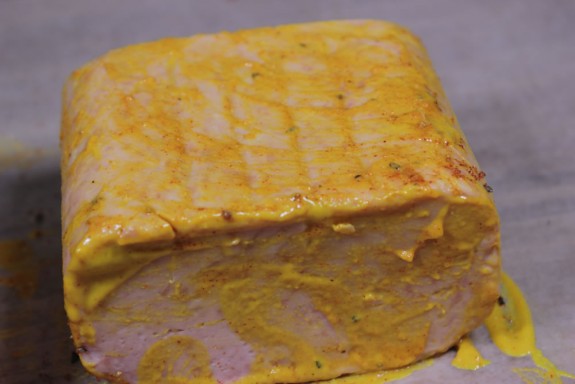 Add about a tablespoon of Jeff's original rub (Purchase recipes here) to the top, sides and bottom of the spam loaf
Massage it in so that it mixes with the mustard and creates a nice paste.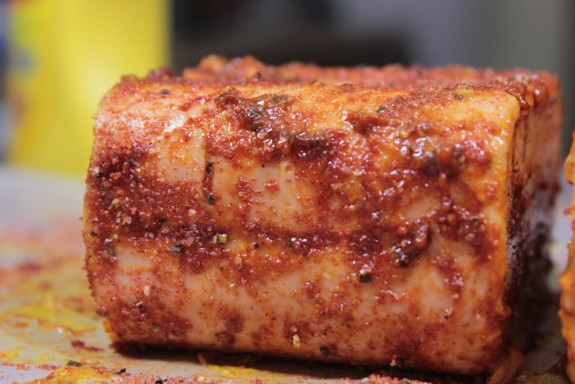 Place the spam in a ziploc bag overnight to allow the flavors to marinate.
Smoke the Spam
Setup your smoker for cooking at about 225°F with indirect heat.
Note: I used pecan smoke but almost anything will work including hickory, apple, cherry, etc.
Once the smoker is pre-heated, remove the spam from the fridge and place it in the smoker.
I used a Bradley rack to make it easy to move it to and from the smoker. A Weber grill pan or even a cooling rack will also work great.
At about the 1 hour mark, baste the top of the spam with my beer barbecue sauce (recipe below)
---
Beer Barbecue Sauce
½ cup of beer (Shiner Bock, etc.)
Mix barbecue sauce and beer until well blended.
---
30 minutes later, baste it again.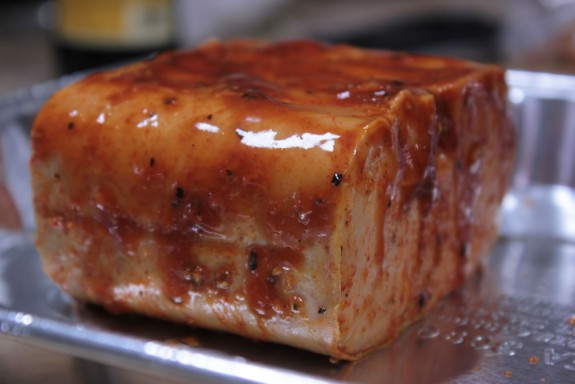 Once the spam has been in the smoker for 2 hours, it is finished.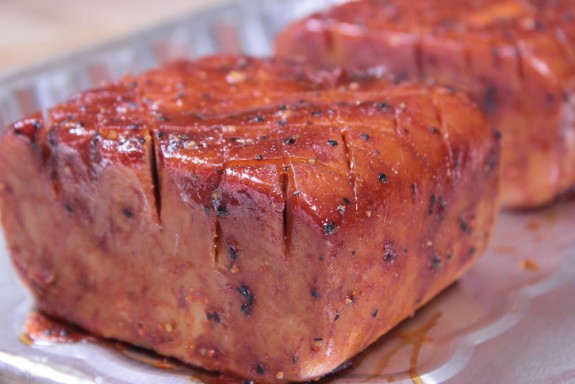 Serve it Up
Slice the smoked ham and serve with crackers or make a sandwich out of it.
I never thought I would like smoked spam.. smoke really does make a difference!
Jeff's Recipes for Rub and Barbecue Sauce
I sell my Jeff's original rub recipe and my Barbecue Sauce recipe to support the website and the newsletter. They are amazing, and in case you haven't heard, they are great on everything.. even smoked spam!

Get Cooking Supplies and More at Amazon
If you enjoy the newsletter and would like to do something helpful, then..
The next time you decide to order something at Amazon.com, use THIS LINK to get there and we'll get a small commission off of what you purchase.
Thank you in advance for using our special link: http://www.smoking-meat.com/amazon