These smoked beef short ribs are man-sized or sized for anyone who likes beef in a BIG way. When they get done cooking in the smoker, you'll have a nice handle to hold onto while you chow down on that big hunk of beef in the middle.
They are quite easy to prepare and smoke and of course the new "Woodwind" pellet smoker by Camp Chef I've been playing with for a few while now, really helps out in the "easy" department.
I used a little extra kosher salt along with my Texas style rub (Purchase formula here | Purchase bottled rub) to dry brine them and we were off to the races.
Read on for my complete instructions on how you can smoke some of these big beef short ribs yourself and ensure that they turn out as wonderful as mine did.
Order Jeff's Rubs and Barbecue Sauce TODAY!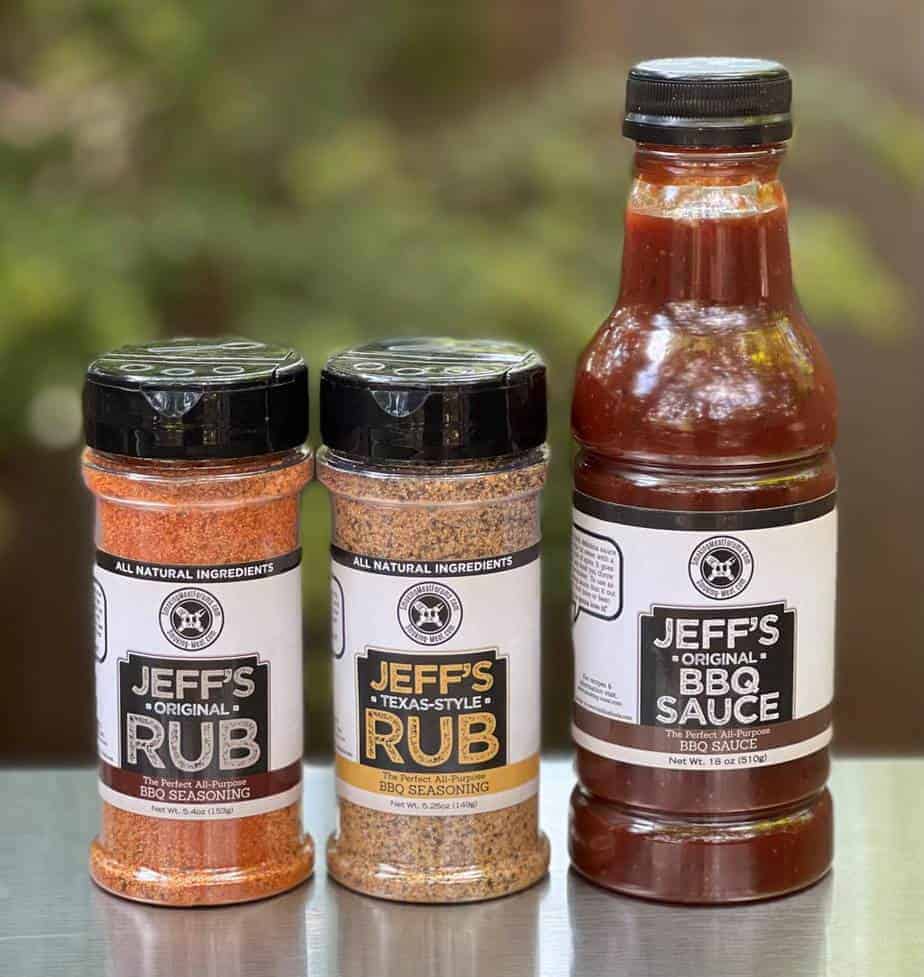 ✅ If you haven't ordered my rubs or sauce yet you can do that HERE. They are the best thing you've ever tasted and it's a great way to support what we do!
We ship blazingly fast and orders over $50 ship free!
You can also order the formulas for my rubs and sauce and make these yourself at home. Grab those HERE and download immediately.
Jeff's Smoking Meat Books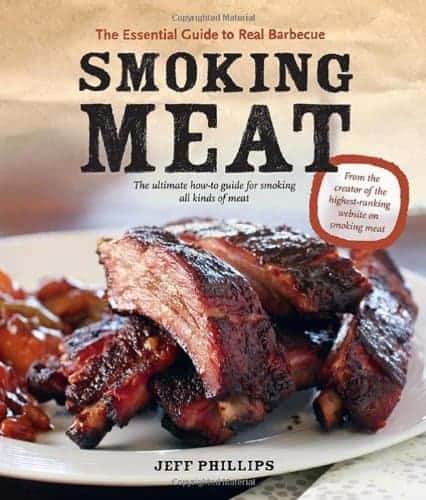 Smoking Meat: The Essential Guide to Real Barbecue – The book is full of recipes and contains tons of helpful information as well. Some have even said that "no smoker should be without this book"!
With more than 1000 reviews on Amazon.com and a rating of 4.7 out of 5 stars, it comes highly recommended and is a Bestseller in Barbecuing & Grilling books on Amazon.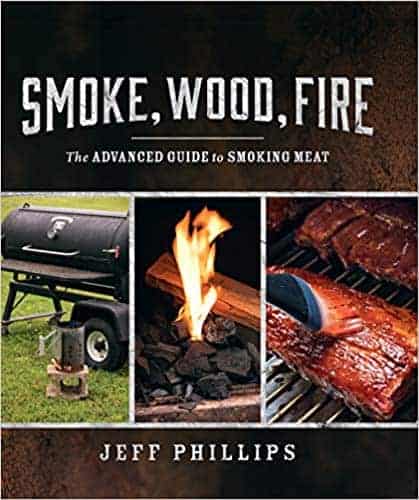 Smoke, Wood, Fire: The Advanced Guide to Smoking Meat – Unlike the first book, this book does not focus on recipes but rather uses every square inch of every page teaching you how to smoke meat. What my first book touched on, this second book takes it into much greater detail with lots of pictures.
It also includes a complete, step-by-step tutorial for making your own smoked "streaky" bacon using a 100 year old brine recipe.
Amazon | Barnes & Noble
Get Almost Anything at Amazon
If you enjoy the newsletter and would like to do something helpful, then..
The next time you decide to order something at Amazon.com, use THIS LINK to get there and we'll get a small commission off of what you purchase.
Thank you in advance for using our special link: http://www.smoking-meat.com/amazon
---
Printable Recipe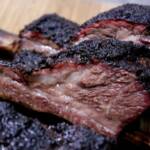 Print Recipe
Check Out These Enormous Beef Short Ribs
These smoked beef short ribs are man-sized or sized for anyone who likes beef in a BIG way. These can take a while to smoke but they are well worth the wait.
Ingredients
1 to 2

racks of beef short ribs

Kosher salt

Jeff's Texas style rub

Large pan

Worcestershire

Root beer

Soy sauce

(low sodium is best)
Instructions
Trim fat and silver skin from the top of the beef short ribs.

Sprinkle about 1 to 1.5 tsp of coarse kosher salt onto the top of the beef ribs to and place them in the fridge for 4 hours. When 4 hours is up, there is no need to rinse.

Generously sprinkle my Texas style rub onto the top and sides of the ribs and let them sit while you go get the smoker ready.

Fire up the smoker and let it preheat to 240°F using indirect heat. If your smoker uses a water pan, fill it up.

Place the seasoned beef short ribs into the smoker on a shallow pan.

Make the basting sauce using 2 cups of root beer, 1 cup of low sodium soy sauce and 1 cup of Worcestershire.

Pour the basting sauce over the meat and let it run down into the pan.

Continue basting the meat with the sauce from the pan using a turkey baster every 30-45 minutes while it cooks in the smoker.

When the beef short ribs are fork tender they are finished cooking. This is usually at 190-195°F but can be lower or higher than that.

Let the meat rest under foil for about 10 minutes before slicing and serving.