These smoked beef short ribs are man-sized or sized for anyone who likes beef in a BIG way. When they get done cooking in the smoker, you'll have a nice handle to hold onto while you chow down on that big hunk of beef in the middle.
They are quite easy to prepare and smoke and of course the new "Woodwind" pellet smoker by Camp Chef I've been playing with for a few weeks now, really helps out in the "easy" department.
I used a little extra kosher salt along with my Texas style rub recipe to dry brine them and we were off to the races.
Read on for my complete instructions on how you can smoke some of these big beef short ribs yourself and ensure that they turn out as wonderful as mine did.
Helpful Information
Prep Time: 30 minutes
Dry Brine Time: 2-4 hours
Cook Time: 10 hours
Smoker Temp: 225-240°F
Meat Finish Temp: 180-200°F
Recommended Wood: Pecan
What You'll Need
1 to 2 racks of beef short ribs
Kosher salt
Large pan
Worcestershire
Root beer
Soy sauce (low sodium is best)
Make Your Own Rub and Barbecue Sauce and Smoke the Competition!
---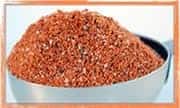 As many of you have discovered, the Texas style rub recipe is great on beef and takes plain ol' salt and pepper to a whole 'nother level! These big ol' beef short ribs thrived with the Texas style rub and it was  exactly what they needed to help bring out that natural beefy flavor.
I promise you'll love my dry rub/seasoning recipes and my barbecue sauce recipe or you don't pay!
Reasons to buy: Support the newsletter and the website | Own "the recipes" | Get the email newsletter 100% AD FREE from now on | Includes the Texas style rub recipe | Instant download + email download

Trim Fat and Silver Skin
Use a sharp knife and spend a little time doing the best you can to remove the silver skin and most of the fat on the top side of the beef short ribs.
You don't have to get this nit picky with them, but I think it makes a much better finished product and is well worth it in my opinion.
Here they are before I started..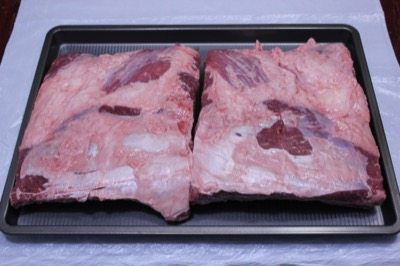 All done!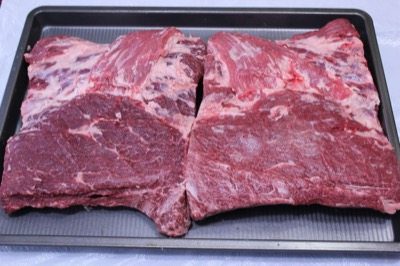 Dry Brine
As with most beef products that I smoke here lately, I think dry brining makes a big difference in terms of flavor. It's easy enough to do and it just makes sense if you have the time.
Sprinkle coarse kosher salt on the top side of the beef ribs. You can see by the picture below that I was quite generous. I don't measure, but just give them a good sprinkling all over.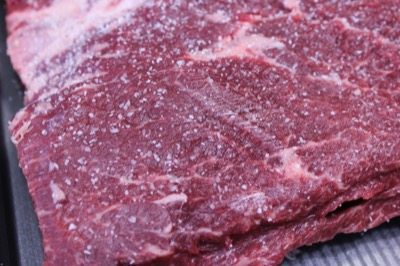 With the ribs laying in a shallow pan, place them in the fridge for about 2-4 hours. 4 hours is best but if you're in a hurry, 2-3 hours is better than nothing.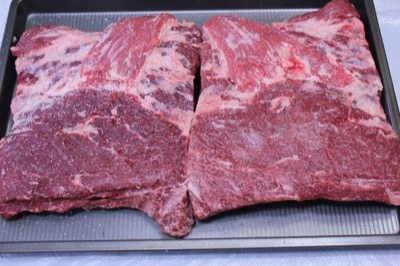 I do not bother covering them and do not rinse them when they are finished.
Remove them from the fridge and get ready to add some of my ultra delicious Texas style rub to compliment and help bring out that big beefy flavor.
Season with Rub
Generously sprinkle Texas style rub (purchase recipes here) all over the top and sides of the short ribs.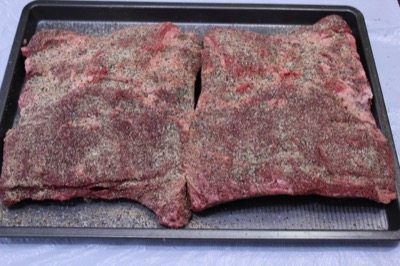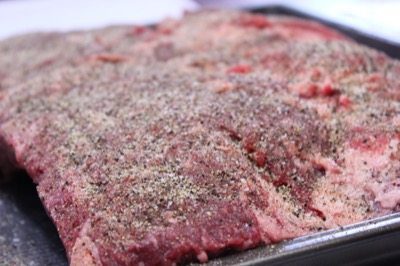 You might be asking, why not just use the Texas style rub (purchase recipes here) for the dry brine since it has kosher salt in it. Well, great question but my Texas style rub just doesn't have enough salt to properly dry brine the beef. For this reason, it's best to dry brine them first then add the seasoning afterwards.
Setup the Smoker
Set up your smoker for cooking at about 240°F with indirect heat using pecan wood or even hickory or cherry for smoke would not be a bad idea either.
If your smoker uses a water pan, fill it up.
About the Smoker That I Used
I used the Camp Chef Woodwind for smoking these awesome beef short ribs and I am so impressed with the job that it did.  I am a big fan of pellet smokers and, for the most part, they all work in a similar fashion but the Woodwind Camp Chef has added a few features that many of the others are missing:
An ash cup on the bottom of the unit to catch the ashes and make cleanup a lot easier. I am pretty particular and still vacuum out the smoker but you certainly don't have to do that often with this added feature.
A chute opens on the bottom side of the hopper so you can dump the pellets into a container and replace them with a different flavor (nice!).
A 2nd cooking shelf comes standard. You just can't have too much shelf space in my opinion.
An optional propane powered sear box capable of 900°F that attaches to the right side of the unit. This allows you to sear burgers, steaks, chicken, etc. once they are done cooking. You could also just use it to cook steaks or other meats at very high heat.
3 year warranty and free shipping ain't a bad feature either!
In case you can't tell, I am a huge fan of this pellet grill and if you are in the market for a smoker that is easy to use, introduces a ton of smoke flavor to your food and has the ability to cook from 160°F all the way up to about 500°F, with smoke, then this might be something you need to look at very closely.
Because I like the Camp Chef Woodwind pellet grill so much, I have worked out an affiliate deal with them. When you click on my link to go check out the Woodwind pellet grill, their system will know it came from this website. That way if you decide to purchase one today or even a week or two from now, it will give us a small monetary thank you for sending you their way.
I only recommend products that I absolutely love.. if we can get a few dollars for recommending products that we love and use.. even better!
My affiliate link is: http://www.smoking-meat.com/woodwind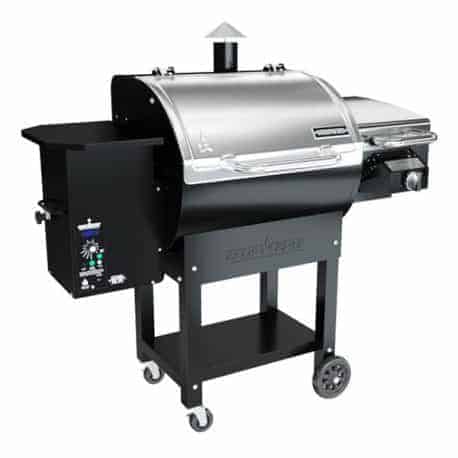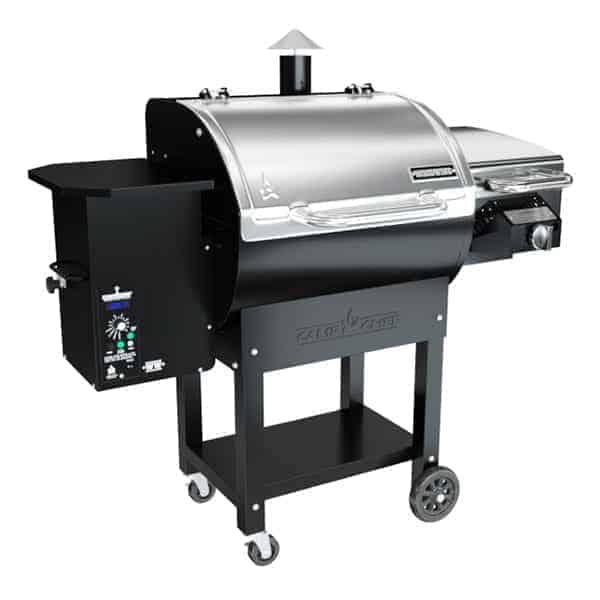 Let the smoker pre-heat for best results and when it's ready to go, get the short ribs loaded in.
Smoke the Beef Short Ribs
Place the beef short ribs onto a large shallow pan (if they are not already). Mine is about ¾ inch deep and works perfectly for this.
Set the pan with the beef ribs onto the smoker grate and close the door/lid.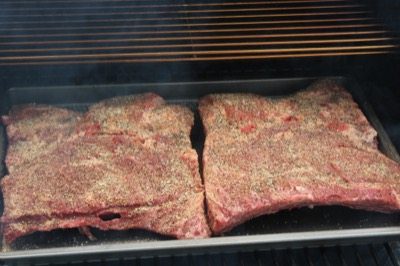 If you haven't already done so, go make the basting sauce.
Make the Basting Sauce
This is enough for a couple of 4-bone racks of beef short ribs.
2 cups root beer (cheap stuff is fine)
1 cup soy sauce (low sodium is best)
1 cup Worcestershire
Stir to combine.
Finish Smoke Cooking
Pour the basting sauce over the top of the meat and let it drain off into the shallow pan.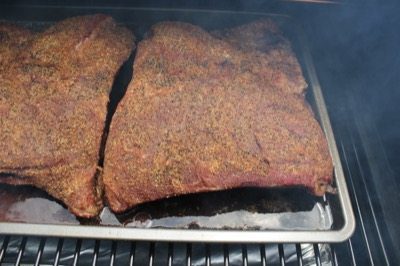 Let the beef ribs cook with smoke and about every 30-45 minutes, use a turkey baster or a spoon to get some of the juices up onto the meat.
Do this quickly so heat loss is minimal.
After about 5-6 hours, they'll start getting a really nice color.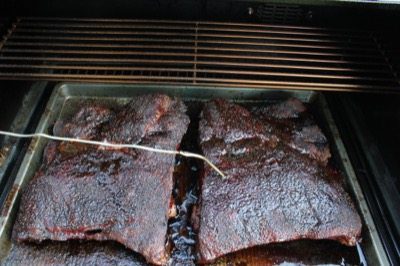 The beef short ribs are done when they get fork tender and this can happen at different stages. Usually this is around 190-200°F for these ribs. Mine got there this time at about 180°F.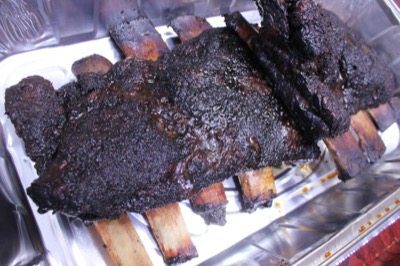 As you can see, it's important to monitor the temperature but ultimately they are done when they get tender.
For monitoring the temperature, I use the "Smoke" by Thermoworks which is a rugged, easy to use, dual-probe, wireless meat/pit thermometer. Like all of the other Thermoworks heat monitoring products, the "Smoke" is something that you need to add to your arsenal of smoking equipment.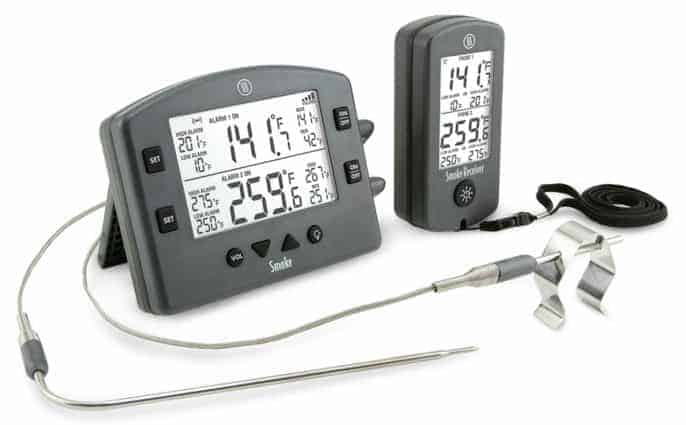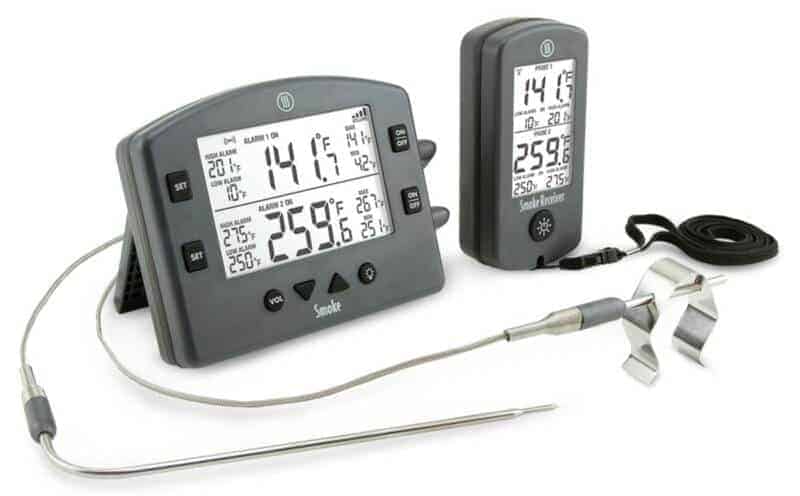 Rest and Serve
When the ribs are tender as you like them, remove them from the smoker, tent some foil over them and let them rest for about 10 minutes.
Slice and serve!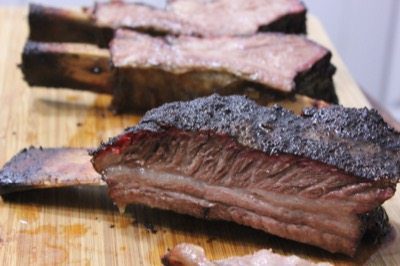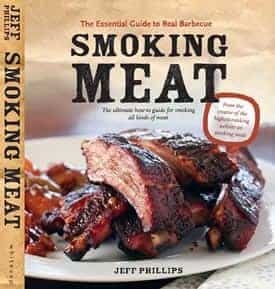 The book is full of recipes and contains tons of helpful information as well. Some have even said that "no smoker should be without this book"!
With more than 800 reviews on Amazon.com and a rating of 4.7 out of 5 stars, it comes highly recommended.
It is a Bestseller in Barbecueing & Grilling books on Amazon.
Amazon | Barnes & Noble | German Edition
Get Almost Anything at Amazon
If you enjoy the newsletter and would like to do something helpful, then..
The next time you decide to order something at Amazon.com, use THIS LINK to get there and we'll get a small commission off of what you purchase.
Thank you in advance for using our special link: http://www.smoking-meat.com/amazon
---
Printable Recipe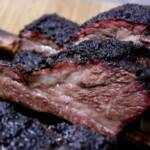 Check Out These Enormous Beef Short Ribs
These smoked beef short ribs are man-sized or sized for anyone who likes beef in a BIG way. These can take a while to smoke but they are well worth the wait.
Instructions
Trim fat and silver skin from the top of the beef short ribs. Sprinkle about 1 to 1.5 tsp of coarse kosher salt onto the top of the beef ribs to and place them in the fridge for 4 hours. When 4 hours is up, there is no need to rinse. Generously sprinkle

my Texas style rub

onto the top and sides of the ribs and let them sit while you go get the smoker ready. Fire up the smoker and let it preheat to 240°F using indirect heat. If your smoker uses a water pan, fill it up. Place the seasoned beef short ribs into the smoker on a shallow pan. Make the basting sauce using 2 cups of root beer, 1 cup of low sodium soy sauce and 1 cup of Worcestershire. Pour the basting sauce over the meat and let it run down into the pan. Continue basting the meat with the sauce from the pan using a turkey baster every 30-45 minutes while it cooks in the smoker. When the beef short ribs are fork tender they are finished cooking. This is usually at 190-195°F but can be lower or higher than that. Let the meat rest under foil for about 10 minutes before slicing and serving.