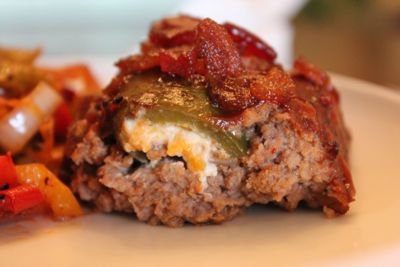 Hello friends and welcome to this edition of the smoking meat newsletter. As is the case in winter, I usually try to feature things that are quick and easy to make in an effort to keep you out of the cold as much as possible. I threw in a brisket for the last newsletter but that's not my normal winter-time topic.
Having said that, with the temperatures here in Oklahoma far above normal, there is really no reason to do anything other than to go outside and enjoy time spent around the smoker and/or grill. We have had our fair share of days above 50 degrees F this winter and believe me when I say I'm not complaining in the least!
This newsletter found me working on a stuffed smoked meatloaf recipe that I've had rolling around in my head for a few months. I usually make large loafs for smoking and then slice them for serving but I've been thinking about making individual meat loafs that are much smaller and would be served one per person.
This recipe changed a few times as I worked on it but I think it has the beginnings of something that I will repeat many times. The end result is a mini meatloaf, stuffed with a "cream cheese stuffed jalapeño", topped with my very own barbecue sauce and bacon crumbles served with hefty portions of colorful peppers and onions cooked on the grill seasoned with my rub. All I can say is I think you're really gonna like this one!
It's All About the WOW!!

My rub recipe as well as the sauce recipe was initially designed and developed to give pork ribs that certain wow factor that is so often missing.. I spent years putting this recipe together but when I got done tweaking it to perfection.. I knew that I had created a legacy of flavor that would live forever. Order today and you'll see exactly what I mean.. nothing short of amazing and what's more, both recipes are good on almost everything including meatloaf!
Can you use a different rub and/or sauce? Yes you can but I guarantee you it won't taste as good;-)
When you purchase the recipes, you are doing your part to promote smoking meat, the website, the forum and this newsletter and I thank you!
My Previous Newsletter: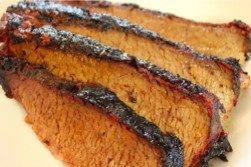 Brisket intimidates a lot of folks and I even know of people who regularly smoke meat but have never attempted a brisket. In this recipe I show you how to smoke a brisket step-be-step and I make it look easy. Just a few tips and a bit of patience and you can turn out a brisket that is tender, tasty and juicy.
Smoked Stuffed Meatloaf

What You'll Need
A muffin pan (square cutouts instead of round work best)
8 or more jalapeños (cleaned and seeded)
8 oz cream cheese
1/4 cup grated cheddar cheese
2 lbs 80/20 ground beef
1 egg
1/4 cup buttermilk
1/2 cup Jeff's Barbecue Sauce (purchase recipes here)
1/2 cup chopped onions
2 Tablespoons of Jeff's Rub (purchase recipes here)
Prepare the Stuffed Peppers

Start by cutting off the stem end of the pepper, cut them in half lengthwise then remove seeds and veins. There are tools for making this process faster but I just use a really sharp knife and it goes pretty fast.
Tip: if the peppers are really hot ones (take a little bite to see if they are really hot or if they just have a nice zing to them), soak them in sprite for a couple of hours or even all night to remove most of the hotness from them.
Blanch the Peppers
This process comes out of necessity since the jalapeños do not soften as much as they should while inside the meatloaf. By blanching them it pre-softens them and they end up nice and soft when the meatloaf is done.
I failed to do this on my first go around and the peppers, while tasty, were still quite crunchy even after cooking in the meatloaf for more than 3 hours.
To blanch the peppers, just bring a pot of water to boiling then remove it from the heat. Place the cleaned and seeded jalapeños in the super heated water covered with a lid for about 10 minutes or so.
While the peppers are blanching, mix the cream cheese with the grated cheddar and set aside.
After blanching, stuff the inside of the pepper halves with the cream cheese mixture.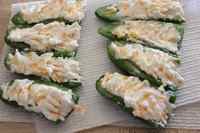 Lay a stuffed jalapeño into the bottom of each of the muffin pan holes and set aside while you mix up the meatloaf.
.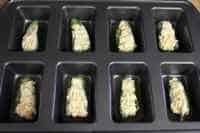 Tip: You will most likely have cream cheese mixture left over so I recommend that you buy extra jalapeños. The extras do not need to be blanched. Just cut them off at the stem, cut them in half lengthwise, clean them, seed them and stuff them with the cream cheese. You can then wrap them with half pieces of bacon. Smoke them for 3 hours for a killer appetizer.
Making the Meatloaf

Place the ground beef, onions, buttermilk, egg, barbecue sauce, and rub (purchase recipes here)into a large bowl and mix just enough to combine the ingredients.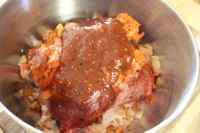 Note: This custom recipe does not use bread crumbs or other fillers but you can feel free to use about a 1/4 cup of quick oats or fresh bread crumbs if you like to make the meat go just a little further and/or to add some bulk.
Once mixed, fill each muffin hole with meatloaf mixture right over the top of the stuffed pepper. Just fill level with the top.
At this point I like to place the pan of meatloaf in the fridge to help the meatloaf to firm up a little.. about 30 minutes ought to do it.
I used my Bradley racks to place the meatloaf on. This works great but you can also place them on a cookie sheet or whatever you can find. The more accessible they are to smoke, the better they will taste.
I turned the muffin pan upside down and whacked it down hard on the bradley rack, most of the mini meat loafs fell out at this point. Another whack or two got the rest of them. You can see the pepper now slightly buried in the meat and looking so pretty!
Smoking the Meatloaf

Unlike a lot of meats that we smoke, meatloaf can be smoked a little hotter if you so desire however, I will tell you that smoking them slow allows more time with the smoke and seems to keep them from drying out as bad. I kept mine at about 240 degrees F for the entire time and it took right at 3 hours. I highly recommend placing a pan underneath the meatloaf or just let the juices fall into the water pan.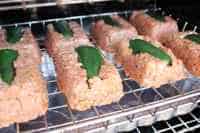 If you have a water pan, use it.. it doesn't necessarily moisten the meat but the steam makes the air's ability to dry out the meat a lot less effective. plus the super heated steam helps to maintain a more regulated temperature inside the smoke chamber.
Open the door to the smoker only when necessary and this is so much more important when the outdoor temperatures are on the low side and especially if there is a wind. I have heard that opening the door increases your cook time by 15 minutes.. I have not tested this but I don' t doubt it a bit.
Use a good robust wood like mesquite, hickory or pecan for best flavor. Feel free to mix in some fruit wood such as cherry or apple if you like and if you are using a charcoal, electric or gas smoker, keep the smoke flowing for the entire time.
Make the Sauce and Fry the Bacon

Mix up a batch of my barbecue sauce (purchase recipe here) while the meatloaf is smoking.
You will also want to fry some bacon or you can place the pieces on a cookie sheet and place it in the oven at 400 degrees for about 12-15 minutes. Once the bacon is nice and crispy, remove it from the oven or frying pan and let it cool.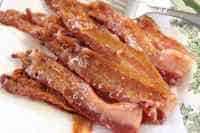 Once cool you can break it up into small bits and pieces.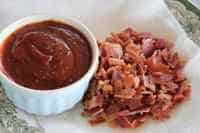 When the meatloaf is about 30 to 45 minutes from being finished or at about 145-150 degrees if you are monitoring the temperature, quickly open the door of the smoker and brush barbecue sauce onto the tops of the mini meat loafs.
Once sauced, sprinkle the bacon crumbles on the tops of the meat loafs and close the door to let them finish cooking.
When the meatloaf reaches 160 it is done to perfection. I recommend monitoring the temperature with a digital probe meat thermometer. I like to remove the meatloaf just shy of 160 say at 155-157 since I know that the temperature will continue to rise just a few degrees once I remove it from the heat. Cooking meatloaf past 160 just ensures that it will be dryer than it should be so this is important.
Serving the Meatloaf

Meatloaf is great with mashed potatoes, a salad, corn, fried okra, almost any kind of side that you would eat with a hearty home cooked meal like meatloaf.
I chose to do some colorful peppers and onions on the grill seasoned with my rub and it was outstanding. In fact, I ate an entire bowl of the peppers and onions that were leftover before leaving the table. I could have eaten more but alas.. they were all gone!
Peppers and Onions
The peppers and onions are super easy on the grill.. just lay a large sheet of foil on the grill and preheat the grill on high and once it's good and hot, pour a pound of red, yellow and green peppers (sliced) onto the foil with a medium sized vedalia onion sliced up into quarter round pieces.
About 20 minutes over high heat, stirring often, or until they get as "wimpy" as you like them. sprinkle my rub onto the veggies generously or to taste once they've been on the heat about 5 minutes. The rub caramelizes on the vegetables and is absolutely out of this world!
Tip: I recommend 1 lb of peppers + 1 medium onion for every 2 people that are eating. To make your life easy, you can usually buy 1 lb bags of colorful peppers already sliced and ready i n the freezer section of the local grocery store.
With the meatloaf and side done, we can serve up our wonderful masterpiece!
The jalapeño, with the cream cheese, my awesome sauce and the bacon crumbles on top melds so well with the meatloaf.. I was blown away by how good this was. Smoked meatloaf is great all on it's own but this version just takes it to a whole new level of goodness. You have to try this and I think you will agree.
Summary

Clean and deseed jalapeños
Blanch jalapeños
Make cream cheese filling
Fill jalapeños with cream cheese filling
Make meatloaf mixture and stuff into muffin sections on top of jalapeños
Place pan of meat loafs into fridge to firm up for about 30 minutes
Drop meat loafs onto cookie sheet or Bradley rack
Place into smoker
Fry or Bake bacon for making "crumbles"
Top meat loafs with Jeff's barbecue sauce and bacon crumbles about 30 minutes before done
Smoke for 3 hours or until they reach 160 degrees internal temperature
Serve with side of grilled peppers and onions
Enjoy!
Folks.. I never stop amazing myself at how good my rib rub recipe and sauce recipe is on various kinds of meat.
Whether it is fish, ribs, brisket, pork shoulder, turkey or even ham, chicken or chops, every time I use my rub and sauce I am blown away by the flavor all over AGAIN!
I always think to myself, "I sure hope everyone can try this.. it is too good to go through life never having experienced this!"
I am not being dramatic.. just try it and you will join the ranks of those who know if I'm lying then I'm dying! This stuff is Fan-flavor-tastic and you need it in a bad-bad way;-)
Here is a few recent testimonies from other folks who decided to go for it and are glad that they did. Be sure to send my your testimony once you try it and realize that you have just tasted of HEAVEN.
—————————————————
Jeff, your Rib Rub is to die for, I have used it on all meats including Venison and I have to say you have created a master piece, Thank you for letting us common folk in to your smokin life ~ Kevin
—————————————————
I would like to Thank You for the Rib Rub Recipe, I made this for my family and the results were unanimous, everyone said that the ribs were the BEST they ever tasted, and the meat was very tender and moist. I haven't tried the BBQ sauce recipe yet, but I will in the near future. ~ Jerome
—————————————————
I purchased the rub and sauce and I have to say that I love it and so has everyone that has tried it, just like you and others said they would. ~ Matt
—————————————————
Jeff I have to tell you that your rub and sauce recipes are the best. I had never smoked a rib or anything until last weekend and by fallowing your directions on your site I was the RIB KING for a day. Thanks a bunch pal, ~ Harold
—————————————————
Let me say that I've been using your Rib Rub for a couple years now. I use it on ribs (obviously), but I also use it on steak, ham, chicken, and everything else I smoke. My family and I absolutely LOVE it! It rocks! ~ Trapper
—————————————————
Jeff, I did a smoked pork roast yesterday and used your recipe both for the pork and for your Smoky Barbecue Sauce. Everyone loved it. My wife said the sauce was the best she had ever tasted and I have to agree. Fantastic. ~ Barry
—————————————————
You deserve the very best and is is completely within your grasp! Only $18.95 and worth every penny. Not only do you get the best rub recipe and sauce recipe available, you are supporting this website and helping to make sure the bills get paid so we can keep on doing what we do to teach thousands and thousands of people across the world the art of smoking meat.
Order Recipes | Read Testimonies

What Happens Once You Order?

My system is automated which means you should get a download email within mere MINUTES of ordering.. check your spam/junk folder first then, if you can't find them, contact me to get the recipes sent to you as an attachment. The download email will allow you to log in and save a copy of my recipe file to the hard drive of your computer. This recipe file is a PDF and contains my very own rub recipe and sauce recipe. Please let me know if you have other questions about these recipes.
Introducing Smoking Meat Forums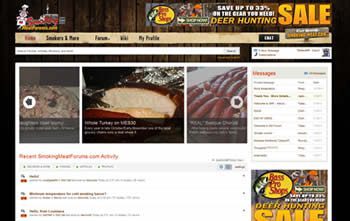 If you are not a member at Smoking Meat Forums then you are missing out on a great experience.
With 45,000 members and more than 900,000 posts, questions are usually answered within minutes and is the single BEST way online to get an answer to your smoking meat questions.. all for free. We are also one of the few forums online where the newbies are allowed to feel as welcome as the seasoned members.
Topics range from how to build your own smoker at home from scratch, to making buck board bacon to what is the best electric smoker and this is only scratching the surface.
I am there every day helping to answer questions and making sure the user experience is top-notch. I look forward to seeing you there.
SmokingMeatForums.com.. a better way to do forums!
Click here to join for free
In Closing

Thank you for being a part of the smoking meat family which includes the newsletter, the forum, the smoking-meat.com website and many other resources that we try to provide to help you and countless others learn this great art.
A HUGE thank you to all of you who support the site by purchasing the recipes and other products that we sell. That is what keeps the wheels turning here at Smoking Meat HQ and it is much appreciated.
By the way, if you shop online, use our Amazon link. It doesn't cost you anything extra and we get a few cents from everything you purchase. I certainly appreciate it. CLICK HERE to shop at Amazon.com.
Until next time.. keep smoking and God Bless.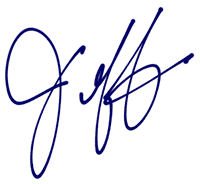 Jeff Phillips