Rob Smith sent this recipe idea over for hot link stuffed tri-tip and said he and his friend came up with this a good while back and have been making them ever since. Tri-tip is something many of us have tried but maybe you've wondered if there's a way to make it unique or even a little more exciting.. well, here you go!
As I was making this, my mind was reeling with ideas on what else could be stuffed in that cavity.. cheese, bacon, ground pork sausage, pulled pork, chorizo, (endless list really)! Let me know if you take this idea even further and come up with something really cool and amazing!
Helpful Information
Prep Time: 20 minutes
Cook Time: 2 hours
Smoker Temp: 225°F
Meat Finish Temp: 130°F
Recommended Wood: Oak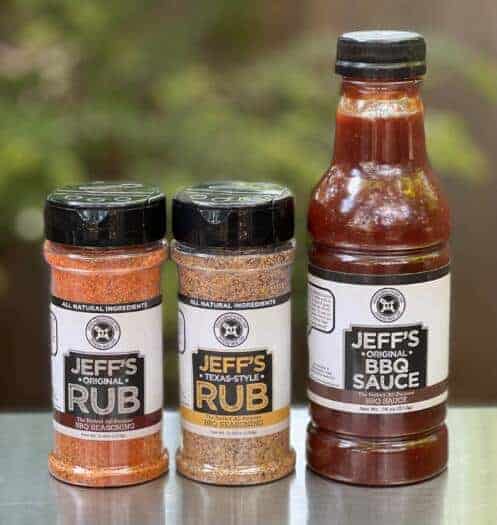 Please note that my rubs and barbecue sauce are now available in 2 formats– you can
purchase the formulas
and make them yourself OR you can
buy them already made
, in a bottle, ready to use.
Step 1: Cut the Cavity
I used a long slender knife to make a cut all the way from the wide end of the tri-tip to the narrow end. I stopped just short of cutting through the narrow end.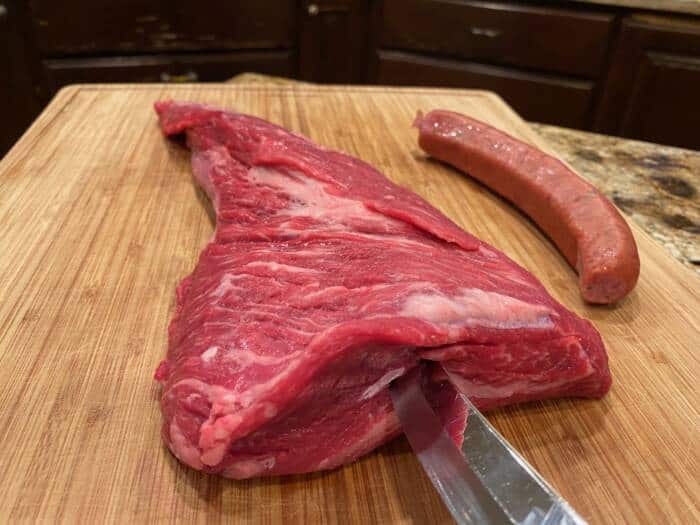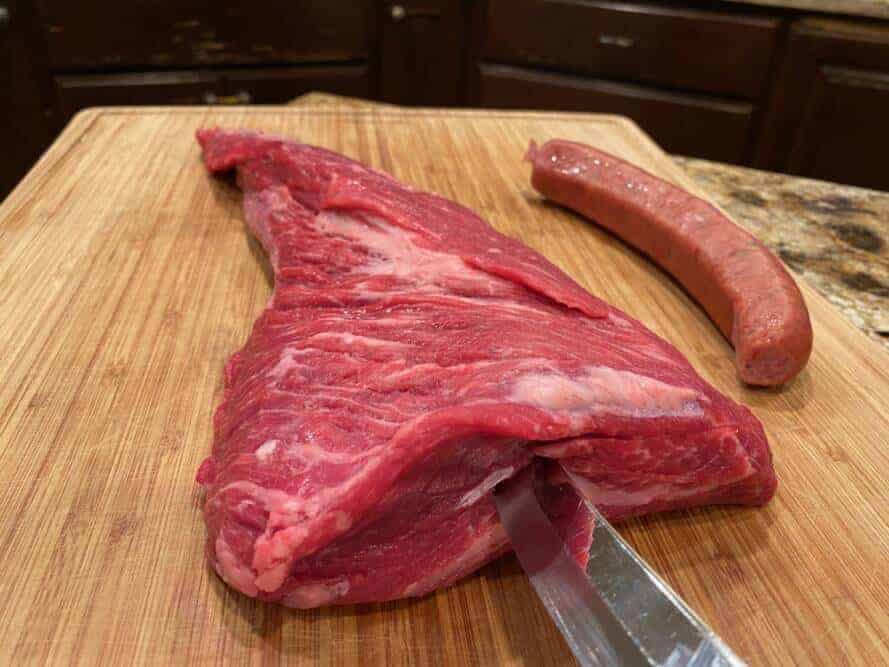 The best way to do this is to make a cut all the way through then turn your knife about 45°F and make another cut all the way through.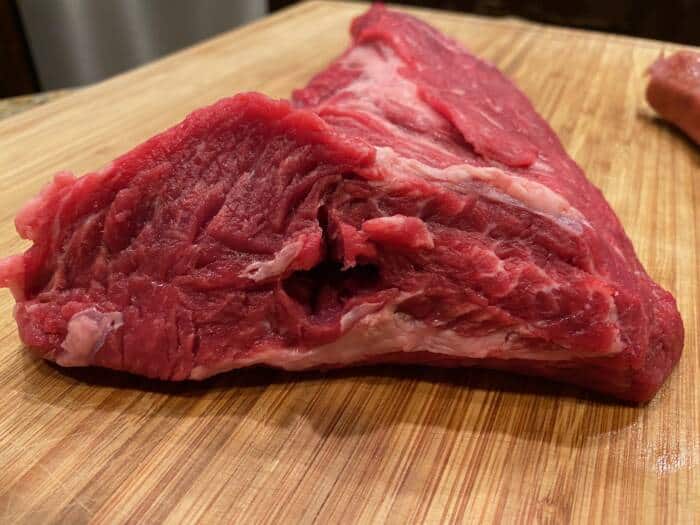 Step 2: Stuff Tri-tip with Sausage
Insert about a teaspoon of butter in the entryway..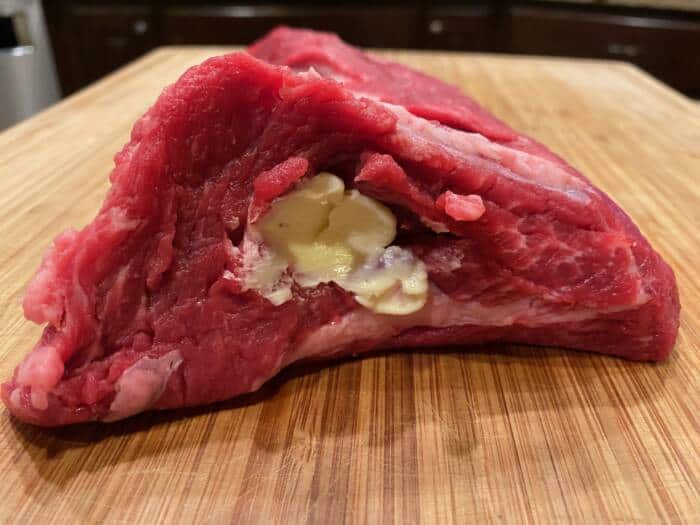 Push the kielbasa, hotlink, etc. all the way in. If it's having too much trouble, try making the cavity just a little wider with your knife.
I used a link of all beef kielbasa with jalapeños in my stuffed tri-tip.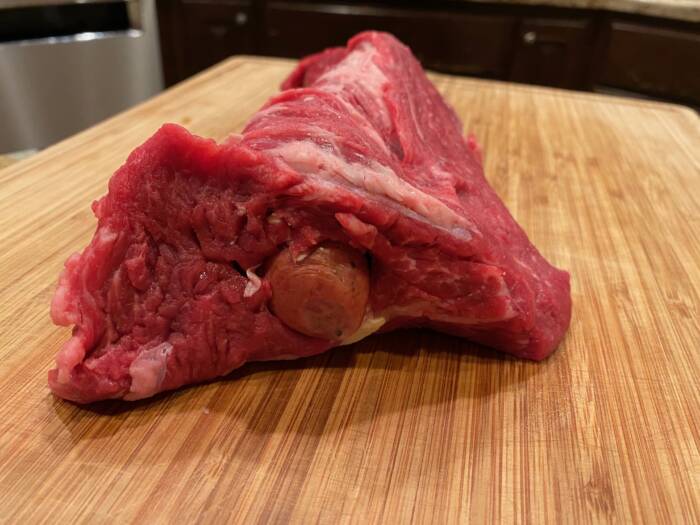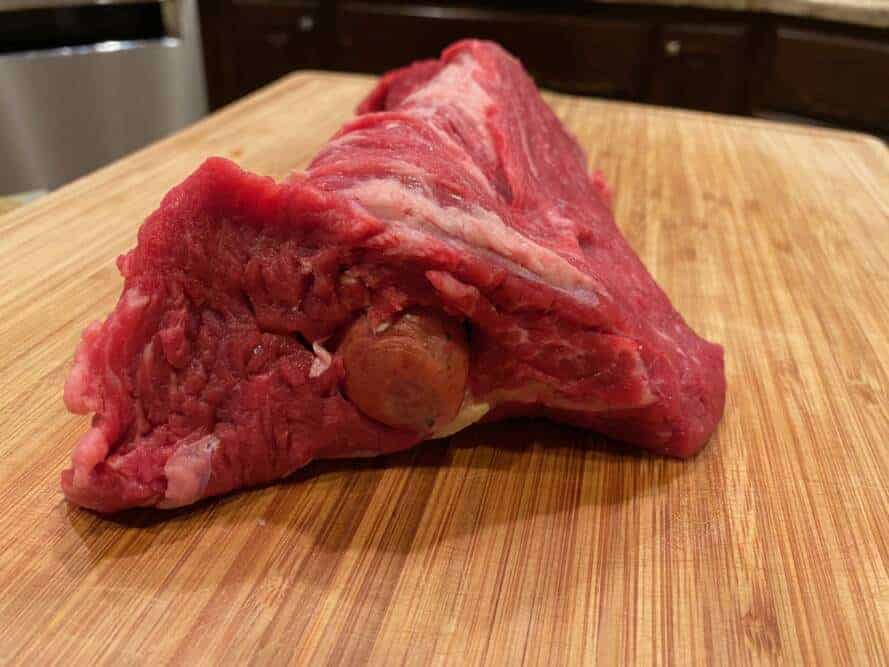 Step 3: Dry Brine and Seasoning
Sprinkle about 1.5 to 2 teaspoons of course kosher salt on the top side of the tri-tip. I use Morton's in the blue box since it is flaked and dissolves much faster and easier than most other kosher salt. Feel free to use another brand/kind but the amount may need to be modified slightly depending on its granule shape and size.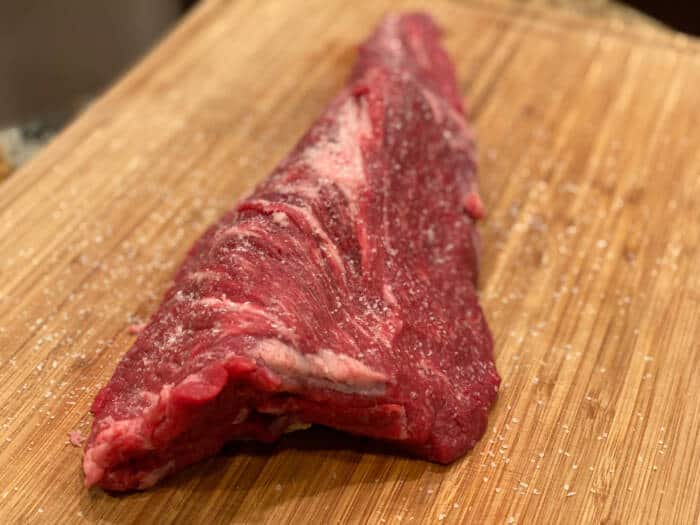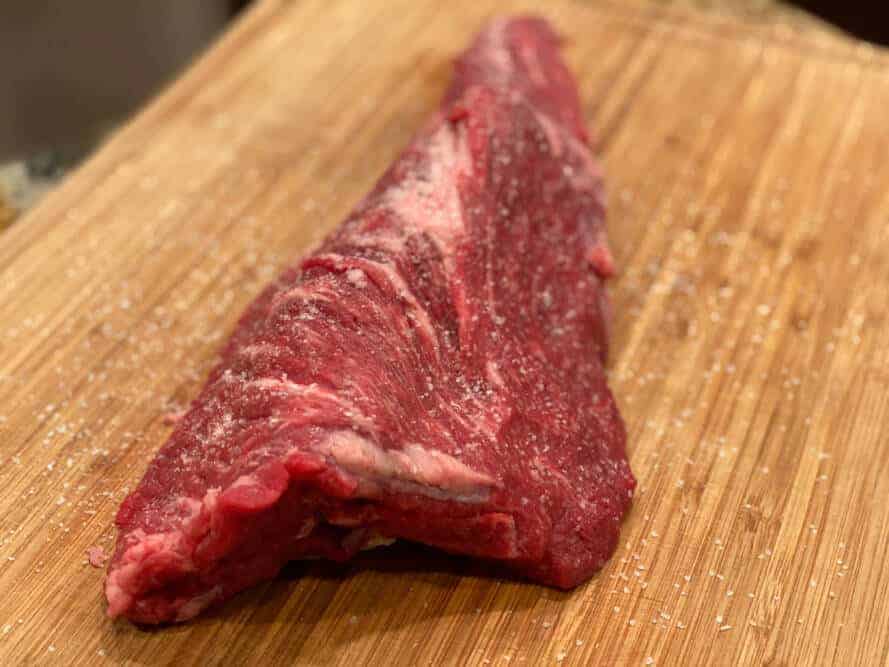 Please see my article on wet brining vs. dry brining for an in-depth look at this subject.
I also sprinkled it real good with my Texas style rub (Purchase formula here | Purchase bottled rub)
Place the tri-tip in the fridge overnight if possible or at least 4 hours to give the salt plenty of time to react with the meat.
Here it is after 10 hours.. ready to go in the smoker.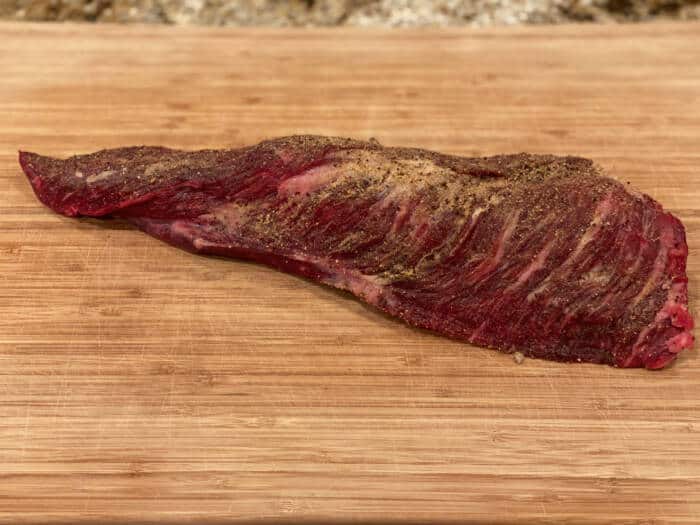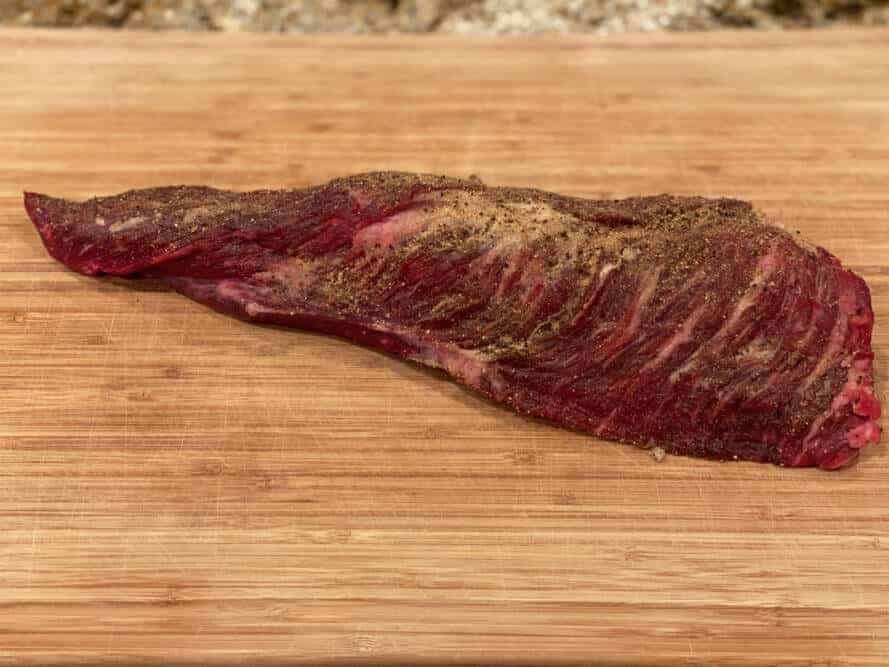 Step 4: Smoke
Setup your smoker for cooking at about 225°F using indirect heat. If your smoker uses a water pan, fill it up.
Once your smoker is heated up and producing smoke, place the tri-tip directly on the grate or you can use a pan/rack to ensure the smoke is able to get to all sides.
I used the Hasty Bake Legacy for this cook.. you can use any smoker or even the grill for this as long as you maintain the correct temperature and remove it when it reaches it's perfect finish temperature.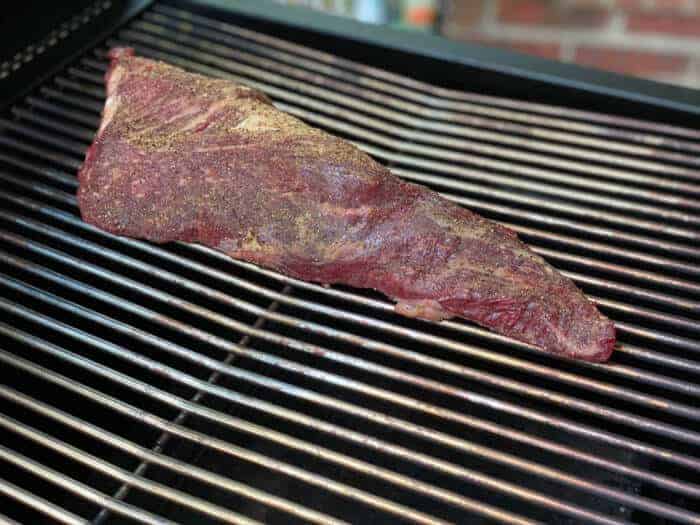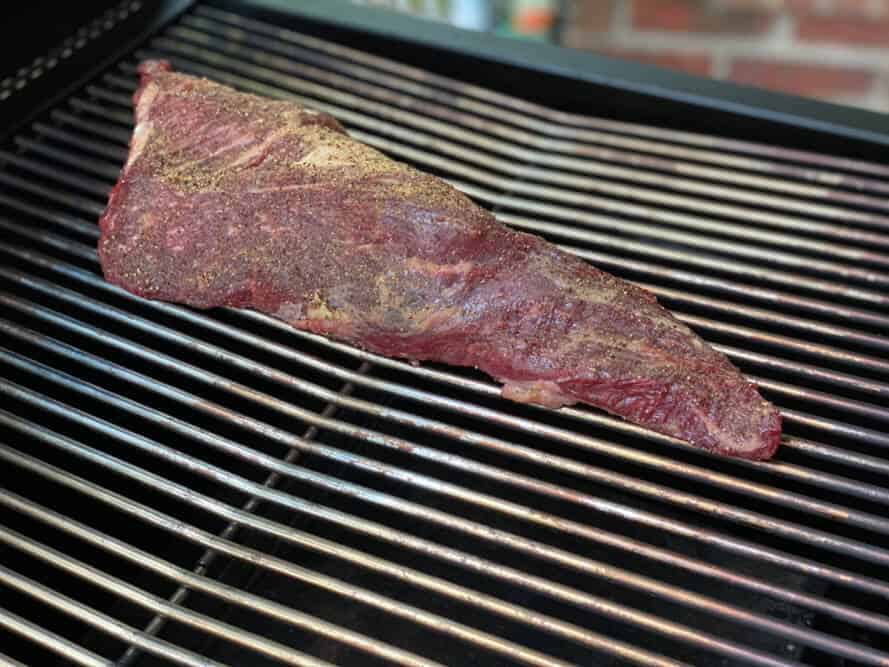 Let the tri-tip cook for 2 hours or until it reaches an internal temperature of 130°F. If you run at 275°F, it will get done in about an hour or less.
If you want to finish the tri-tip with a sear (recommended), remove it from the smoker when it reaches 110°F and place it on a very hot grill, griddle or iron pan. Sear all sides of the tri-tip and don't forget the sides/edges.
On the Hasty Bake you simply need to remove the deflector over the charcoal pan and raise the pan so that it sits right below the grates in the "sear" position.
Watch the meat carefully and turn as required to sear evenly.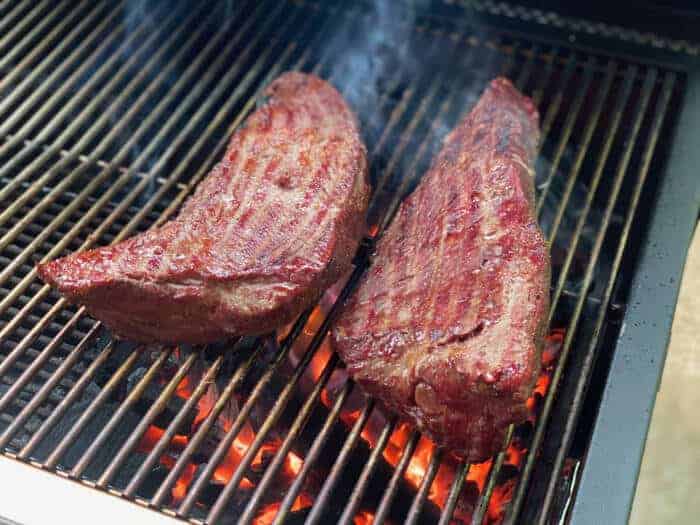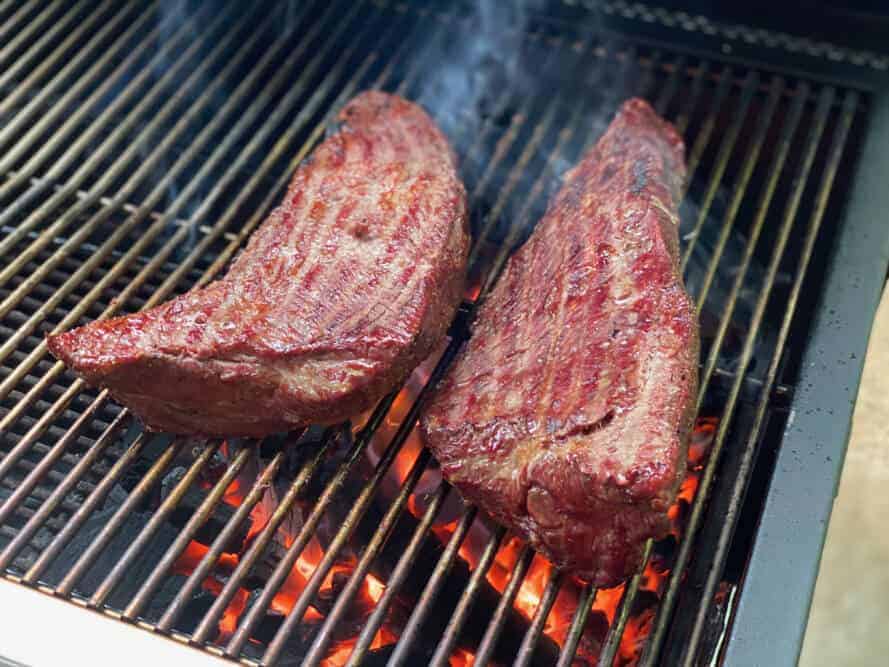 Step 5: Slice and Serve
Once the tri-tip is finished cooking, set it on a cutting board and slice it according to the diagram on THIS PAGE.
Just beautiful!!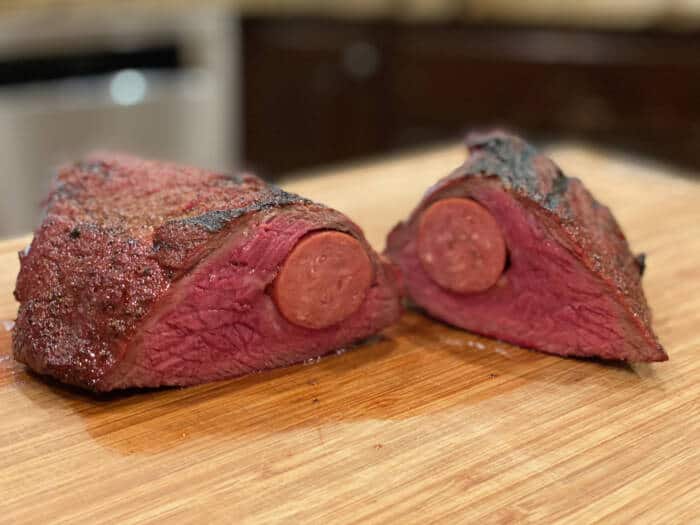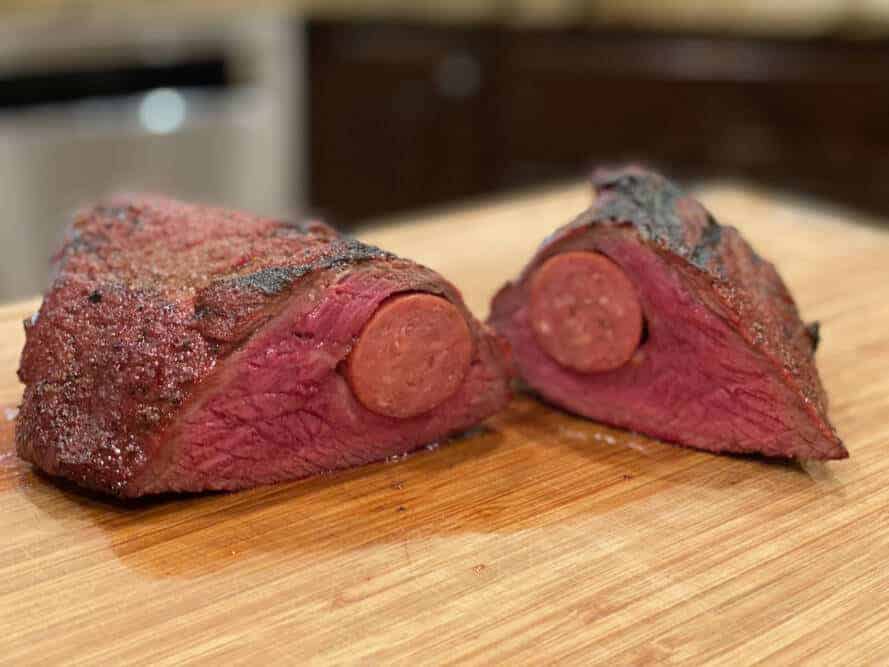 All sliced up!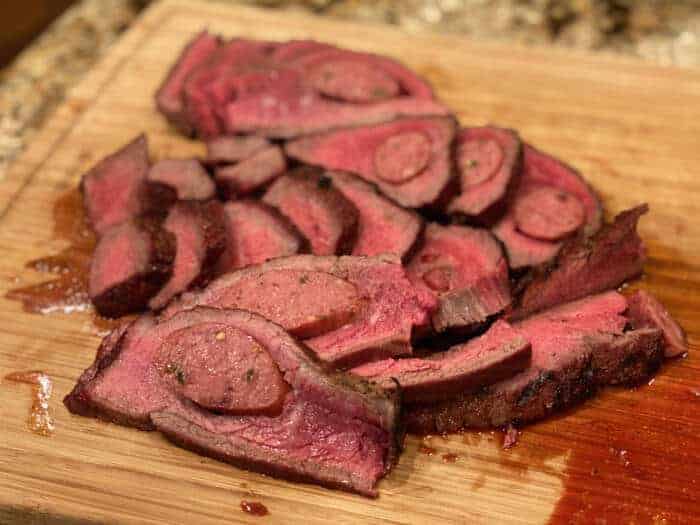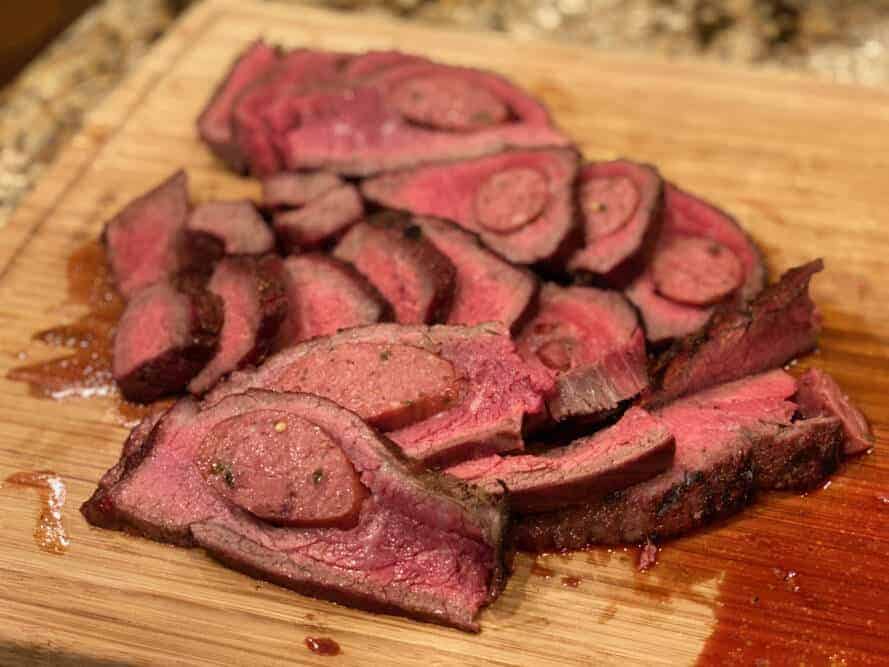 Notes
Great recipe, Rob! It was really cool having a piece of sausage/hot link nestled into each slice and the flavor was out of this world!
Order Jeff's Rubs and Barbecue Sauce TODAY!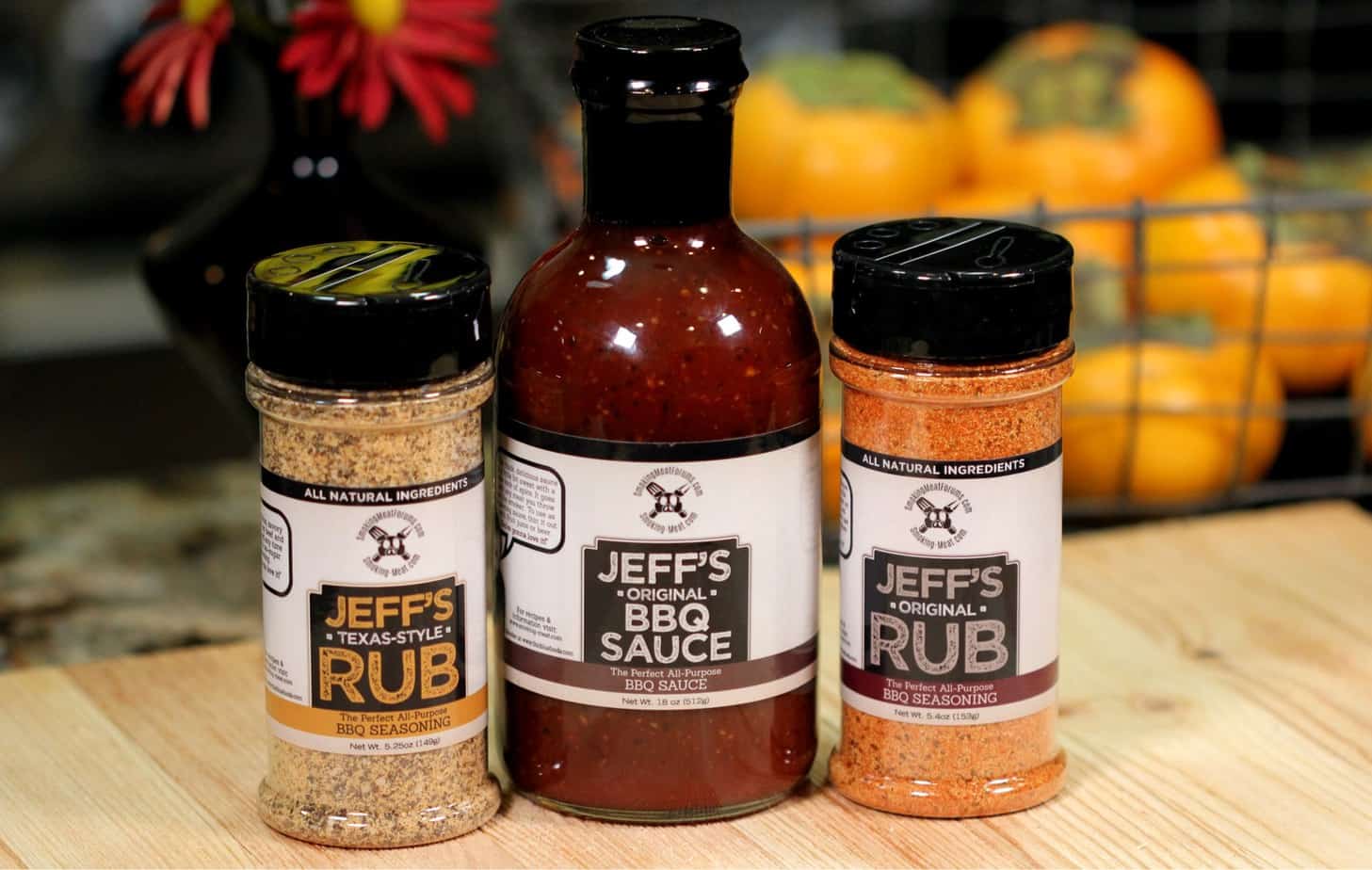 ✅ If you haven't ordered my rubs or sauce yet you can do that HERE. They are the best thing you've ever tasted and it's a great way to support what we do!
We ship blazingly fast and orders over $50 ship free!
You can also order the formulas for my rubs and sauce and make these yourself at home. Grab those HERE and download immediately.
Jeff's Smoking Meat Books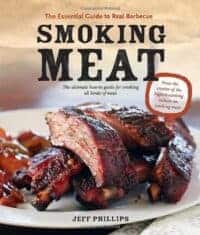 Smoking Meat: The Essential Guide to Real Barbecue – The book is full of recipes and contains tons of helpful information as well. Some have even said that "no smoker should be without this book"!
With more than 1000 reviews on Amazon.com and a rating of 4.7 out of 5 stars, it comes highly recommended and is a Bestseller in Barbecuing & Grilling books on Amazon.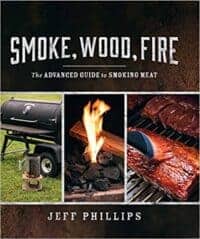 Smoke, Wood, Fire: The Advanced Guide to Smoking Meat – Unlike the first book, this book does not focus on recipes but rather uses every square inch of every page teaching you how to smoke meat. What my first book touched on, this second book takes it into much greater detail with lots of pictures.
It also includes a complete, step-by-step tutorial for making your own smoked "streaky" bacon using a 100 year old brine recipe.
Get Almost Anything at Amazon
If you enjoy the newsletter and would like to do something helpful, then..
The next time you decide to order something at Amazon.com, use THIS LINK to get there and we'll get a small commission off of what you purchase.
Thank you in advance for using our special link: http://www.smoking-meat.com/amazon
---
Printable Recipe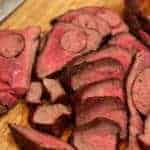 Print Recipe
Hot Link Stuffed Tri-tip
This smoked tri-tip is first stuffed with a hot link then dry brined overnight and cooked and seared to a perfect medium rare.
Ingredients
1

each

tri-tip

1

teaspoon

butter

1

link

sausage, kielbasa, hot link, etc

2

teaspoons

coarse kosher salt

(Morton's blue box)

2

TBS

Jeff's Texas style rub

(thinbluefoods.com)
Instructions
Use a long, slender knife to cut a lengthwise cavity through the thickest part of the meat. Turn the knife a couple of times to make sure it's wide enough

Place a little butter on the entrance of the cavity and push the hot link all the way into the cavity.

Apply 2 teaspoons of coarse kosher salt to the top side of the tri-tip.

Apply 2 TBS of Jeff's Texas style rub to the top side of the tri-tip.

Place the tri-tip into a pan and into the fridge overnight to allow the salt and seasoning to react with the meat.

Set up smoker or grill for cooking at 225 degrees using indirect heat. When the smoker is ready , place the meat on the grate and close the lid.

When the meat reaches 110 degrees in the thickest part, place the meat on a hot grill, pan or griddle to sear the outside. Don't forget the edges.

Check the tri-tip at it's thickest point to make sure it has reached 130 degrees for a perfect medium rare.

Slice the meat approximately pencil thick against the grain and serve immediately.