One of my all-time favorite appetizers is the smoked armadillo eggs and I am going to show you how to do them three different ways.
Perfect for serving while you're waiting on the ribs, brisket, or pork shoulder to get done and folks will go nuts when they bite into it and realize the inside is hot and creamy and oozes out with every bite.
These are usually served as appetizers but are robust enough to also serve as a main course with a couple of sides if you'd like to. Goes great with eggs and toast for a breakfast your guests will be talking about for years to come!
Helpful Information
Prep Time: 30 minutes
Cook Time: 1.5 hours
Smoker Temp: 225°F
Meat Finish Temp: 165°F
Recommended Wood: Hickory
Making the Stuffing
Start out by making the mixture for the stuffing.
Combine 8 ounces of cream cheese with about 3/4 cup of shredded cheddar cheese. You can use more cheddar if you want it to be more cheesy.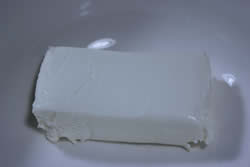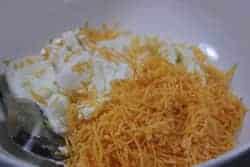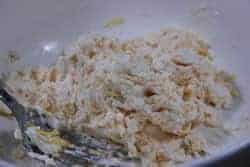 Stir in about a tablespoon of my original rub* to give it that kick that you expect and just the right amount of seasoning.
*Purchase formula here | Purchase bottled rub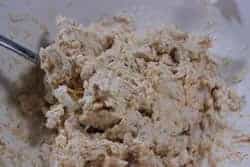 Preparing the Jalapenos
Cut the stem off of the jalapenos, slice them in half lengthwise then remove the seeds and ribs.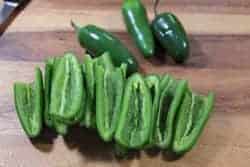 Version 1: Stuffed Jalapeno Wrapped in Sausage
Stuff about a teaspoon or so of the cream cheese mixture into the hollow of each pepper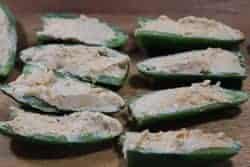 Press 1 pound of the sausage out onto a non-stick surface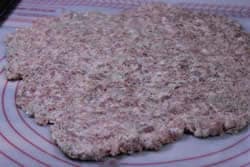 Lay one of the stuffed jalapenos onto the sausage and cut a piece of the sausage big enough to wrap around the jalapeno.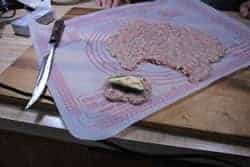 Wrap the sausage around the jalapeno forming it into an egg shape as you go.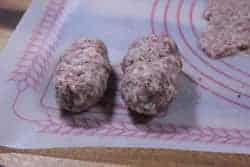 Roll the eggs in a plate of my original rub* making sure they are well coated on the outside.
*Purchase formula here | Purchase bottled rub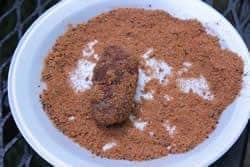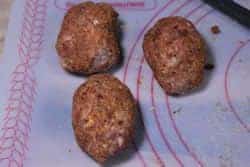 Version 2: Diced Jalapeno Mixed with the Cream Cheese (my personal favorite)
Dice enough jalapeños to make about 1 cup.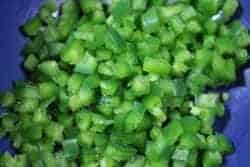 Mix the diced jalapeño in with the cream cheese mixture. Feel free to adjust the amount of jalapeno according to your preference.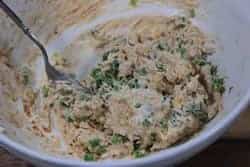 Form a bit of the mixture into something sort of golf ball sized. Place the ball on one edge of the pressed out sausage. Cut enough sausage to wrap around the ball.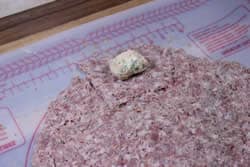 Wrap the sausage around the ball of mixture and form it into an egg shape.
Roll the armadillo eggs in a plate of my original rub* making sure they are well coated on the outside.
*Purchase formula here | Purchase bottled rub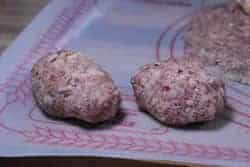 Version 3: Scotch Eggs
This version does not use the cream cheese but rather a hard boiled egg wrapped in sausage.
Flatten out the sausage onto a non-stick surface until it is 1/8 to 3/16 of an inch thick and lay the egg on the sausage. Cut enough sausage to wrap around the egg.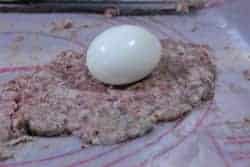 Wrap the sausage around the egg.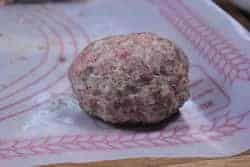 Roll the scotch armadillo eggs in a plate of my original rub* making sure they are well coated on the outside.
*Purchase formula here | Purchase bottled rub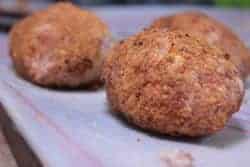 Prepare the Smoker for Cooking
These do best at about 225°F with plenty of smoke the entire time you are cooking. Set up your smoker and get it preheated so that it is maintaining the optimum temperature.
Smoking the Armadillo Eggs
Once your smoker is purring along at 225°F, place the armadillo eggs directly on the grate or use a Bradley rack, Weber grill pan or a cooling rack directly on the grate.
Make sure the smoker maintains this temperature for about 1 to 1.5 hours depending on the thickness of your sausage and keep the smoke going for the entire time for best flavor.
I used hickory but there are a great many types of wood that go well with these including but not limited to mesquite, pecan, cherry, apple and almost any fruit wood.
You are looking for the sausage to reach 165°F.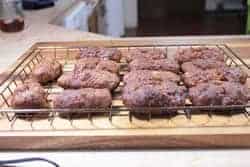 Stuffed jalapeno version finished.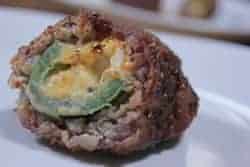 Diced jalapeno version finished.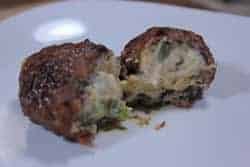 Scotch egg version finished.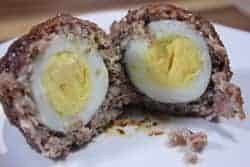 Purchase the
Formulas
 for Jeff's Rub and Sauce
***Note: you get the Texas style rub recipe free with your order!
If I could give these recipes away, I would do that. I really want you to have them! But, then, this is how I support the newsletter, the website and all of the other stuff that we do here to promote the art of smoking meat.
Read these recent testimonies:
Love the sauce and rub recipes. So far I have used them on beef ribs, pork ribs, and different chicken parts. Can't wait to do a beef brisket. Texas rub is great as well!
Love the original rib rub and sauce! We have an annual rib fest competition at the lake every 4th of July. I will say we have won a great percent of the time over the past 15 years so we are not novices by any means. However, we didn't win last year and had to step up our game! We used Jeff's rub and sauce (sauce on the side) and it was a landslide win for us this year! Thanks Jeff for the great recipes. I'm looking forward to trying the Texas style rub in the near future!
I tried the rub on a beef brisket and some beef ribs the other day and our entire family enjoyed it tremendously. I also made a batch of the barbeque sauce that we used on the brisket as well as some chicken. We all agreed it was the best sauce we have had in a while.
You see the raving testimonies and you wonder, "Can the recipes really be that good?"
No worries! Make up a batch and if it's not as good as you've heard.. simply ask for a refund. Now that's a bargain and you know it. Let's review:
You decide you don't like the recipes.. you don't pay!
The recipes are absolutely amazing!
Once you order, there'll be no more recipe ads in the email version of the newsletter
Well.. what are you waiting for.. click on the big orange button below to order the recipes now.
I really, really appreciate the support from my newsletter friends and be sure to let me know if you have any questions about this.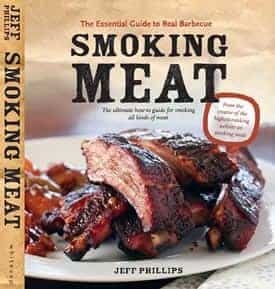 The book is full of recipes and contains tons of helpful information as well. Some have even said that "no smoker should be without this book"!
With more than 800 reviews on Amazon.com and a rating of 4.7 out of 5 stars, it comes highly recommended.
It is a Bestseller in Barbecueing & Grilling books on Amazon.
Amazon | Barnes & Noble | German Edition
Get Almost Anything at Amazon
If you enjoy the newsletter and would like to do something helpful, then..
The next time you decide to order something at Amazon.com, use THIS LINK to get there and we'll get a small commission off of what you purchase.
Thank you in advance for using our special link: http://www.smoking-meat.com/amazon