New: BlueDOT Bluetooth Thermometer by ThermoWorks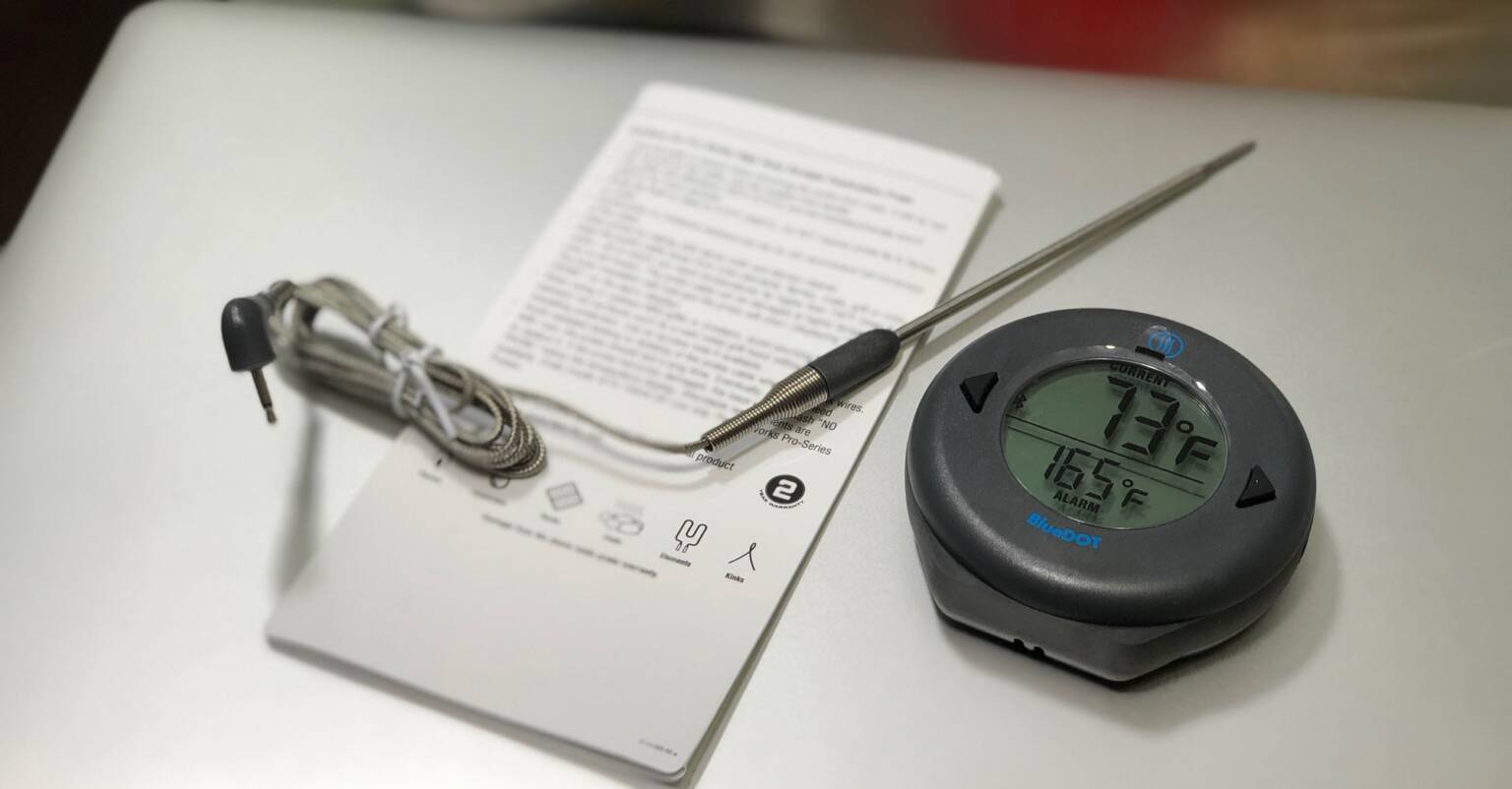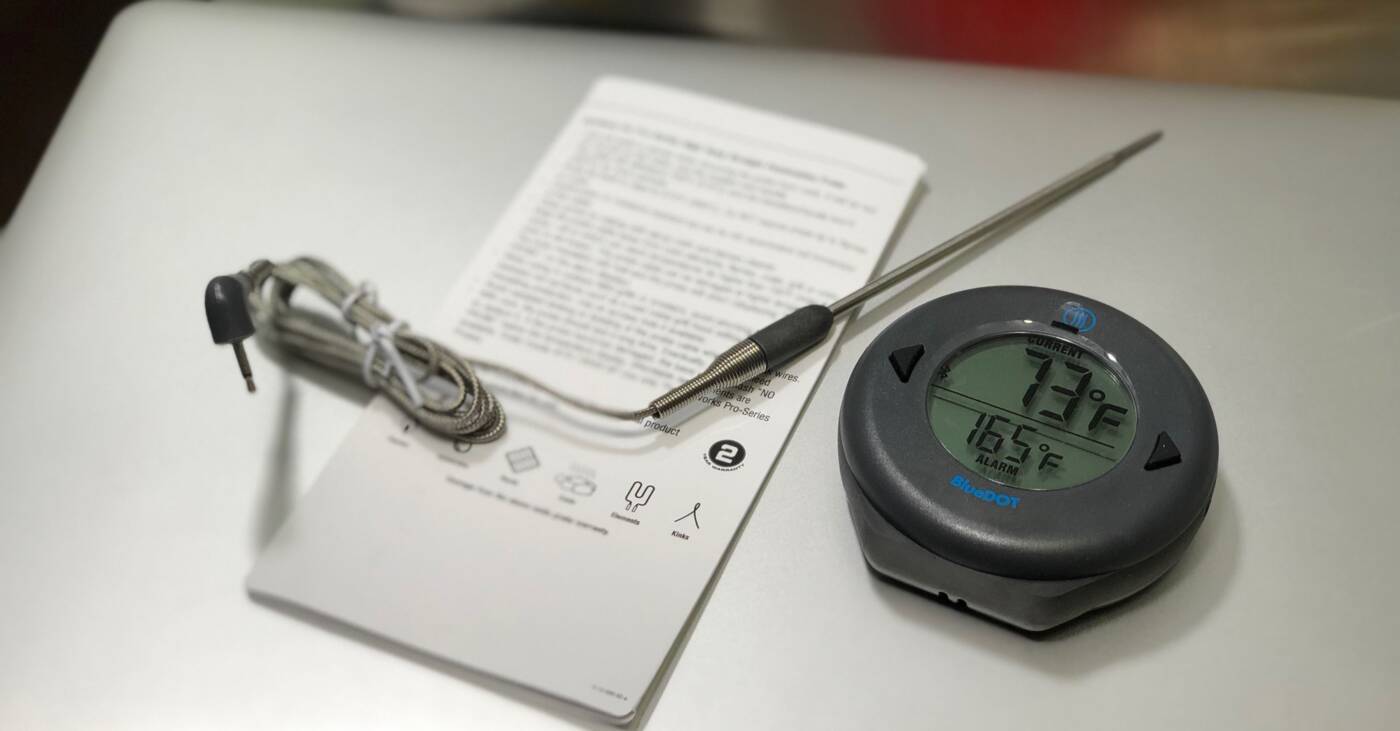 Smoking-Meat.com is supported by its readers. We may earn an affiliate commission at no extra cost to you if you buy through a link on this page.
Read this article without ads
Here's what I like:
The bluetooth DOT by ThermoWorks was just released, of course, I've had it for a few weeks on a promise to keep my lips sealed about it until it was officially released and I can tell you that if you are wanting a professional remote meat thermometer that's easy to use and let's you walk away from the food you are cooking for a while without having to worry, then the BlueDOT might just be the thermometer for you.
Like most of their other thermometers,  ThermoWorks gave this one splash protection (IP65) which means it is fully protected from dust and low pressure jets of water. In other words, you can wash it under the running water in the sink if you like, just don't drop it in the dishwater.
This also means you can leave it out in the rain with no ill effects;-)
It has really big digits on the front so you can see if even if you are sitting a pretty good ways away and even if you can't, it connects to the ThermoWorks app for IOS (Android coming very soon) with a range of 95 feet line of sight.
It graphs your cooks for you and records a min/max so you can see the lowest and highest temperatures that were obtained during the cooking session.
With a powerful magnet on the back as well as a "kickstand" that pulls out from the back to stand it up with, it is ready for any number of cooking situations.
It ships with a ThermoWorks Pro-series probe and a 47-inch cable capable of withstanding 700°F.
I like the fact that it only has two buttons.. sometimes you just want something really simple that does it's job really well, this is it.
Extremely easy to set your goal temperature and then just let it beep when it's reached it. Need to go up or down a few degrees on the fly, no problem with just a couple of presses on the buttons.
And, here's what I don't like:
I'm not a huge fan of bluetooth personally, I prefer RF or wifi as the range is so much greater.. usually 300 feet or better.
Furthermore, it's a cute, simple little device and sometimes that's what you want but I'm more of a gadget guy and the "Smoke" is more in line with what I like with dual probes and the ability to connect to wifi and see my cooking session on my phone from anywhere in the world.
It retails for $69 which is well worth it since it's no doubt the best bluetooth thermometer out there but, there again, I'm a gadget guy and if I'm gonna spend that much, I'll just put a little with it and get the "Smoke" thermometer.
---
Now if I were buying a remote thermometer for my wife who mostly cooks in the house.. ok, she only cooks in the house..but I would get her this device hands down over anything else.
There you have it.. the good, the bad and there's just ain't no ugly;-)
Check it out for yourself HERE.
Get Jeff's Products!