Camp Chef Pursuit Portable Pellet Grill Review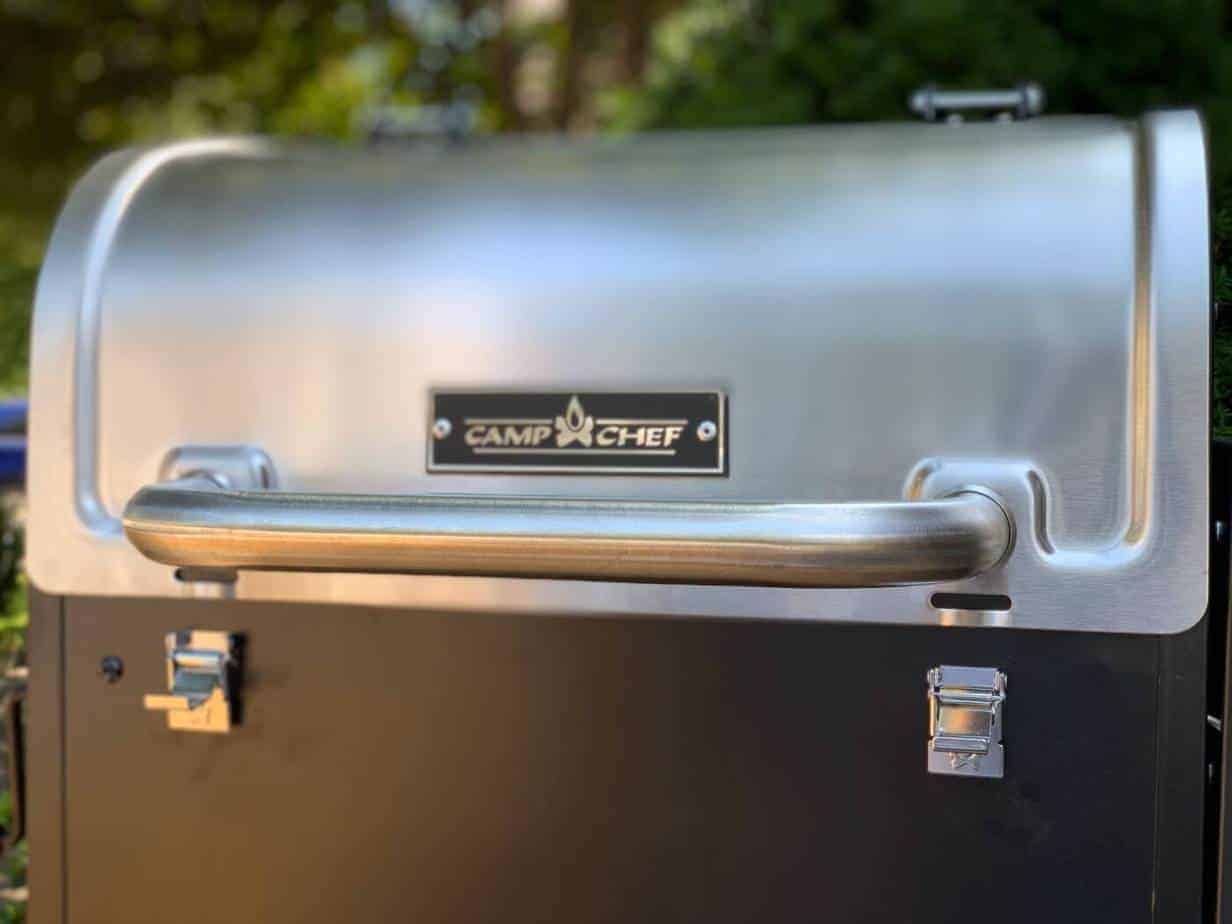 Smoking-Meat.com is supported by its readers. We may earn an affiliate commission at no extra cost to you if you buy through a link on this page.
Read this article without ads
Camp Chef sent this little beast to me a couple of months ago and I can tell you right up front that for a portable pellet grill, it is everything you need and more for an RV or a camping trip where size matters.
Let's just start from the top..
It arrived in a huge, heavy duty box.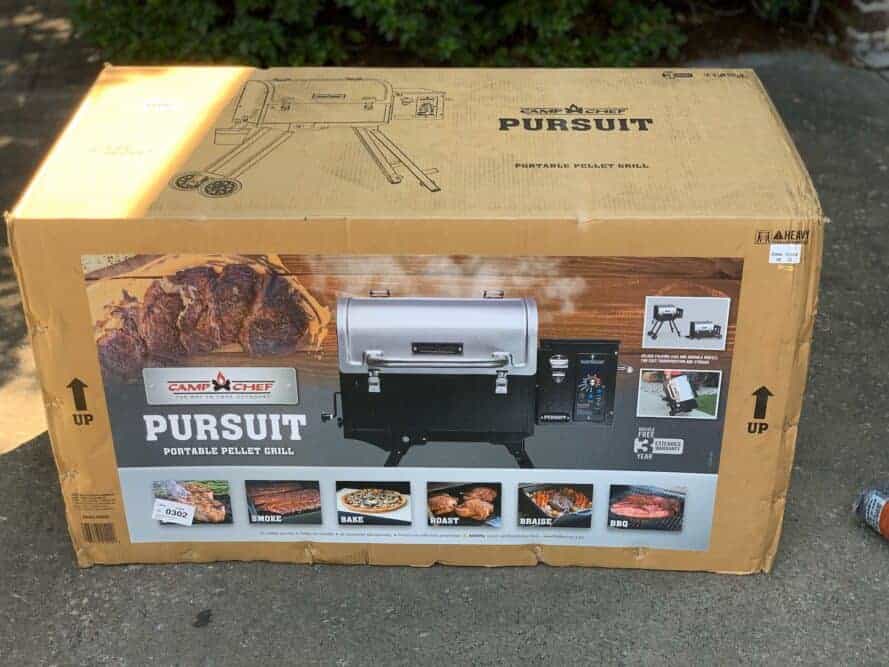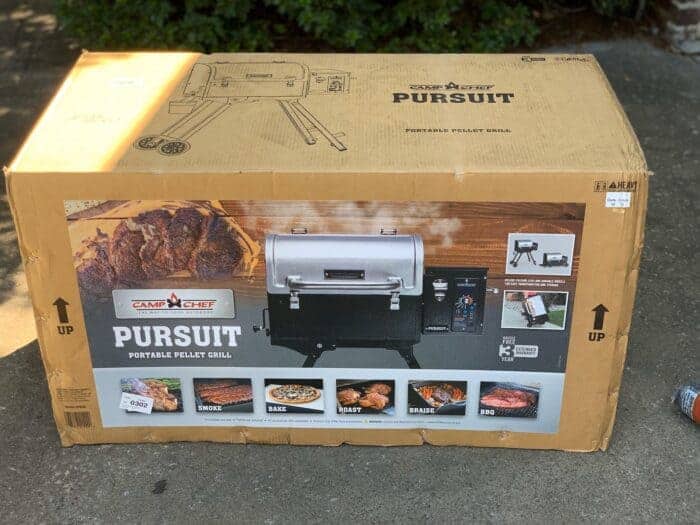 The box was well traveled but upon opening it, I could see that Camp Chef did what they had to do to protect it during shipment with lots of protection around the unit. It did not have a single scratch or dent.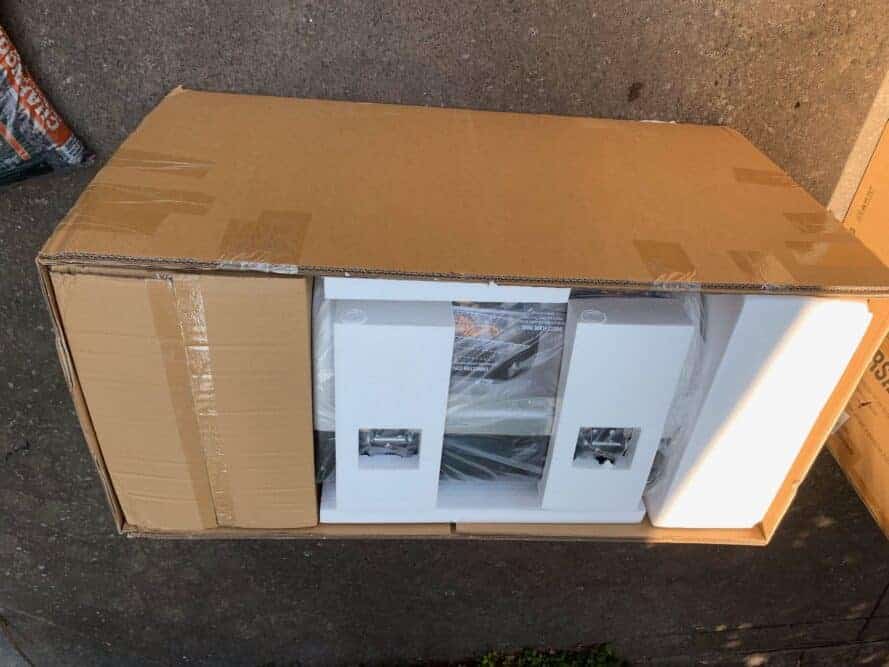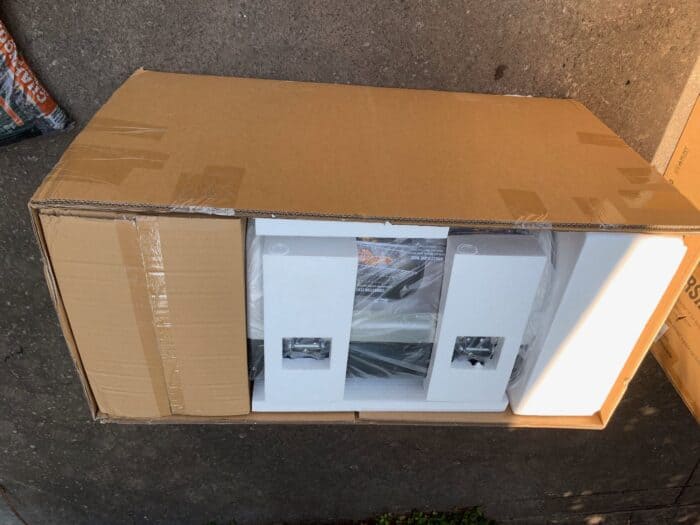 They also sent some extra stuff– always a nice thing when a company thinks of everything you'll need to get up and running for a review.
I especially like the foil grease bucket containers. You just use one for a cook, throw it away when you're done and it's zero cleanup. The grill cover will be excellent while it's set up at the campsite and the carry bag will protect the car, truck or RV during travel as well as keep the smoker from getting scratched.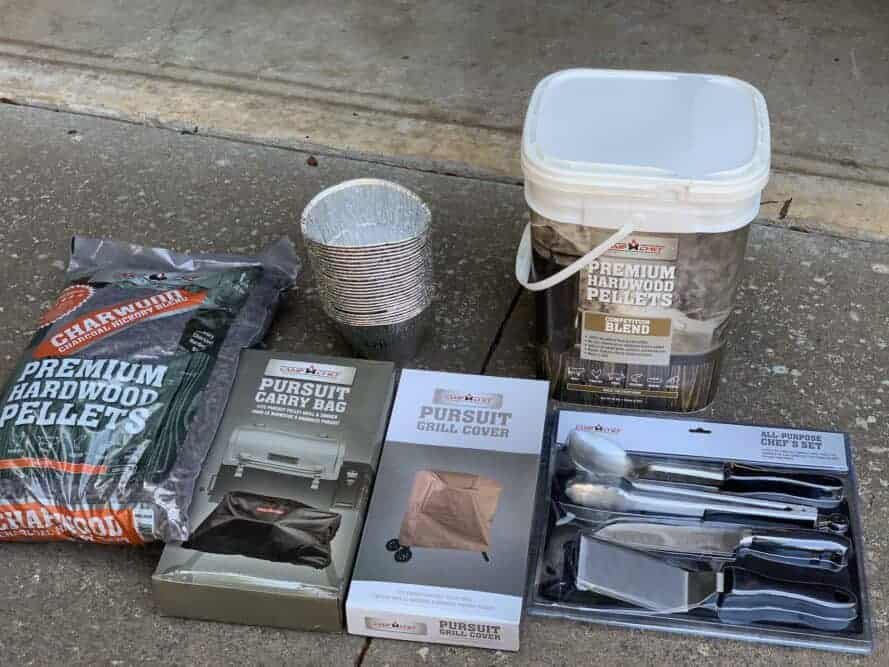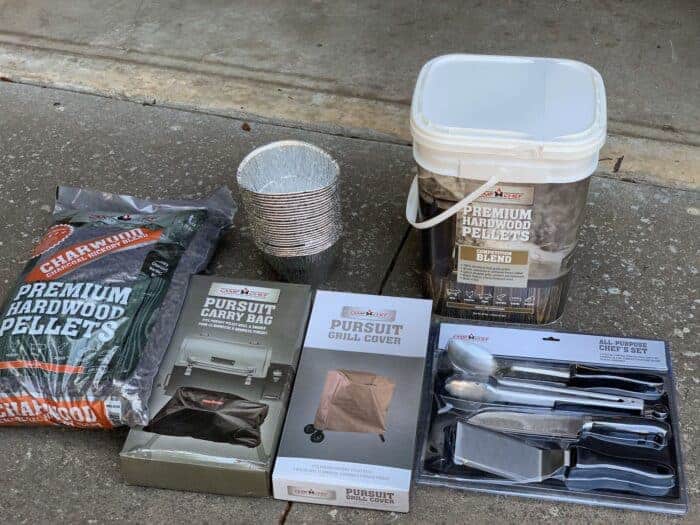 I finally got it out of the box and as you can see, the legs fold up underneath making it super portable.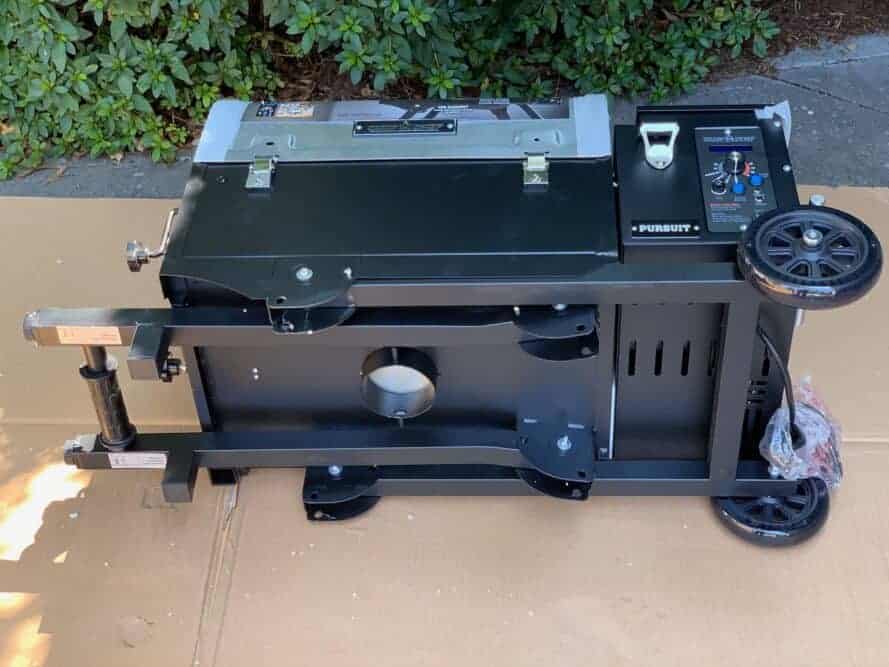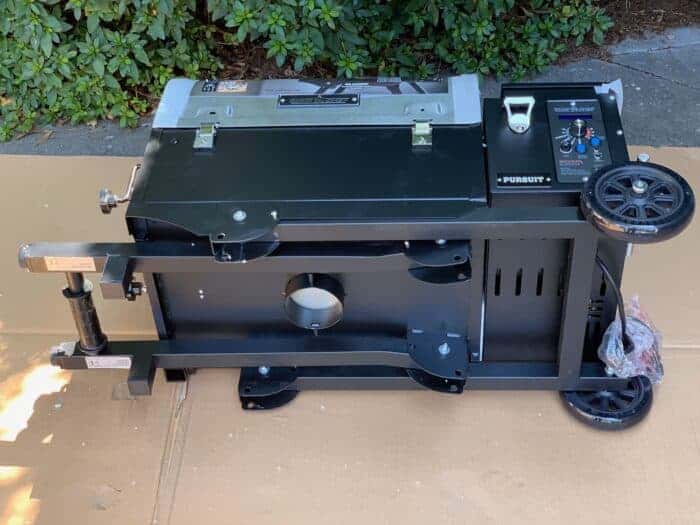 I was able to unfold the legs and get it upright within mere minutes all by myself. Another set of hands would be nice but not required.
As you can see, it has everything a much larger Camp Chef pellet grill has including the controller, 2 meat probes, bottle opener, ash cleanout system + locking clasps on the main lid and on the hopper lid so you don't have to worry about it coming open during transport.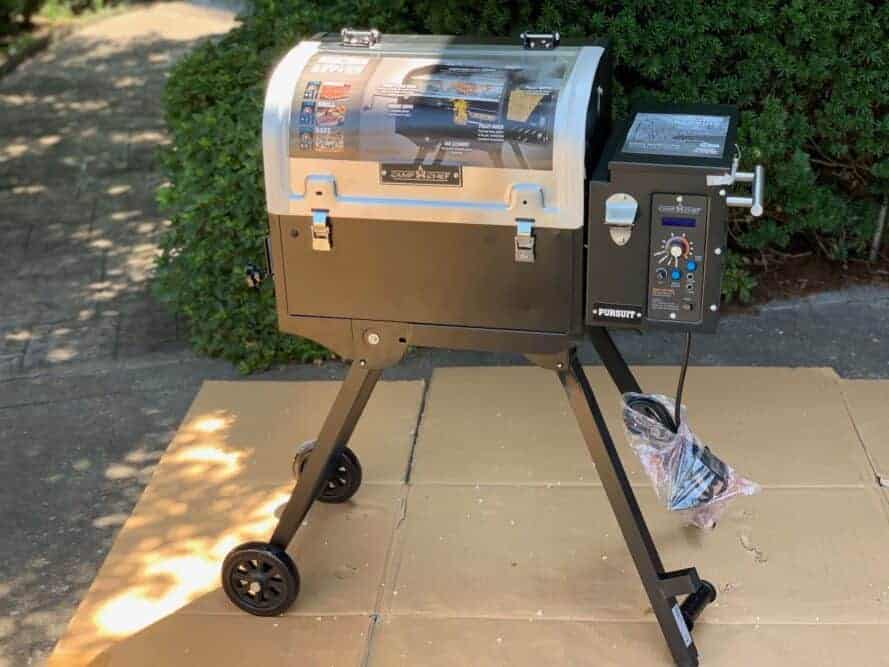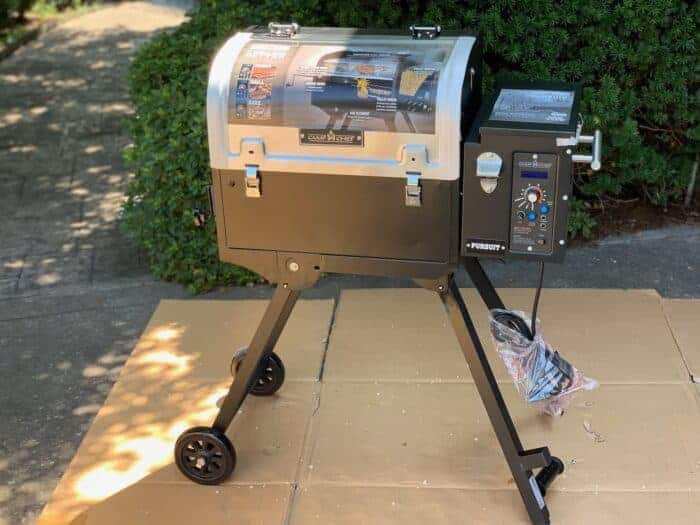 It also as the slide and grill technology which lets you move the heat deflector to the side allowing the flames to come up through the slots in the drip pan when you need a little fire on your hotdogs, steaks, burgers, etc.
No chimney but it allows the smoke to exhaust via cutouts in the back wall of the grill.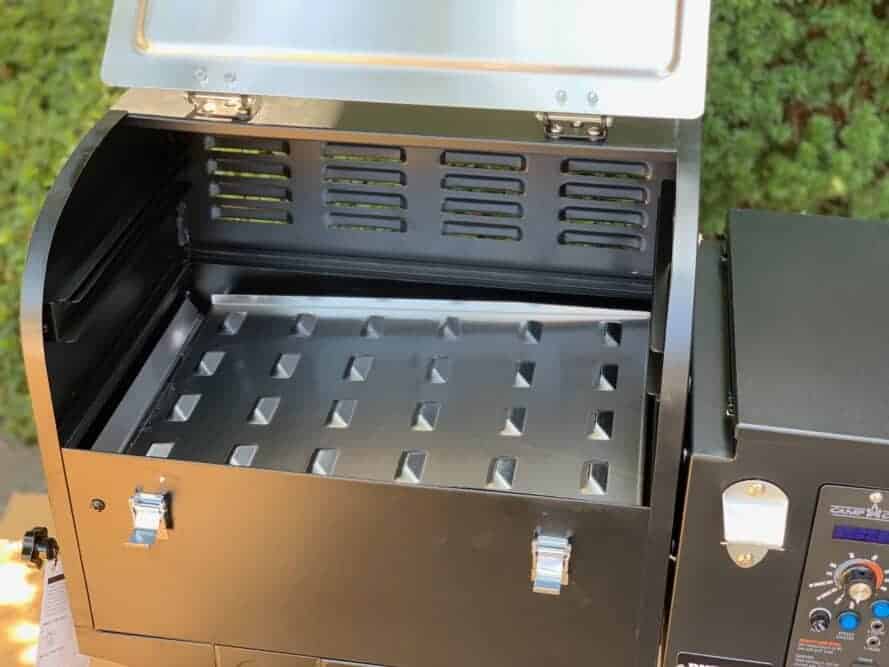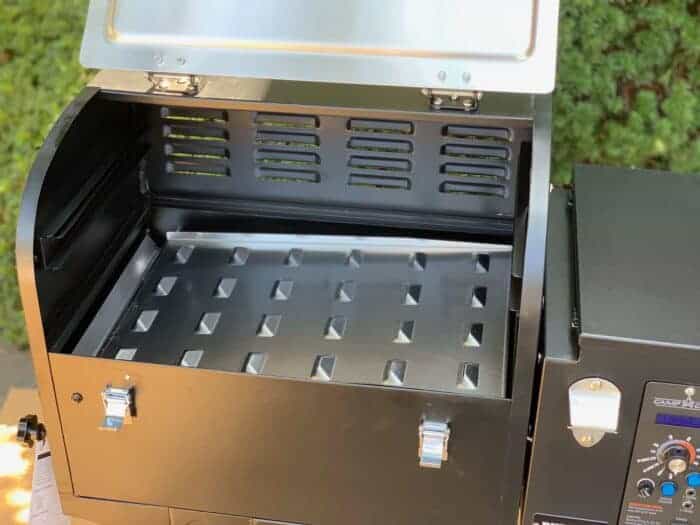 Full bottom and top grates– NICE feature for a portable pellet grill!
The grates are approximately 13.5 inches deep x 18.25 inches wide for a total of 501 square inches.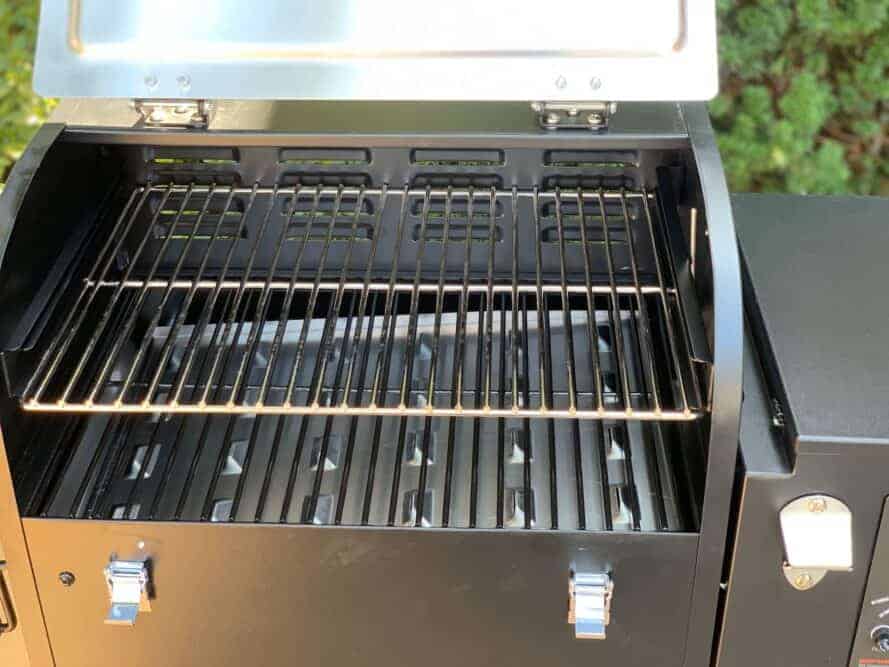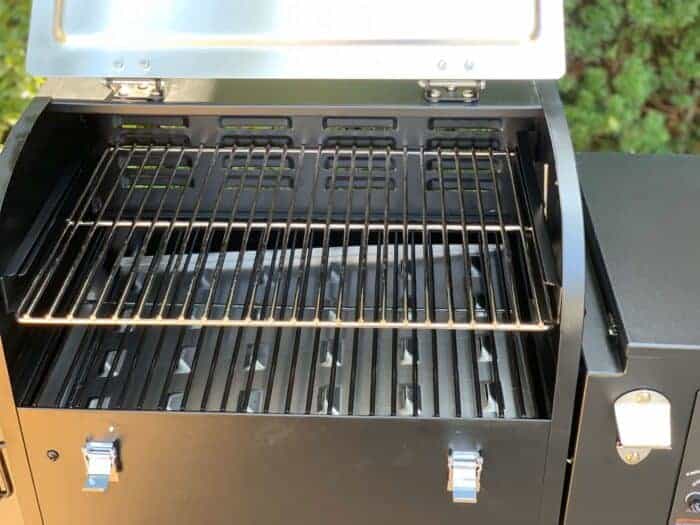 The hopper has a locking clasp on it so the pellets stay intact during transport.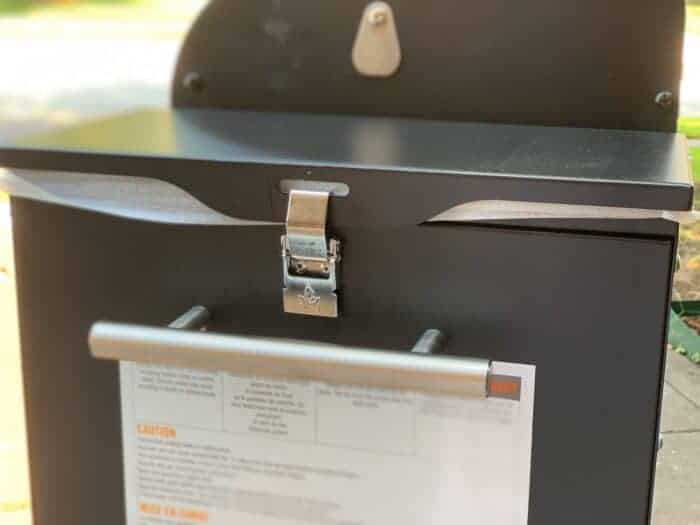 There's also a safety grate in place so you don't have to worry about the kids sticking their hands down in the pellets/auger while it's running.
I wish this one had a pellet dump for changing out pellets but since it only holds 10 lbs, I guess they figured it wasn't as necessary.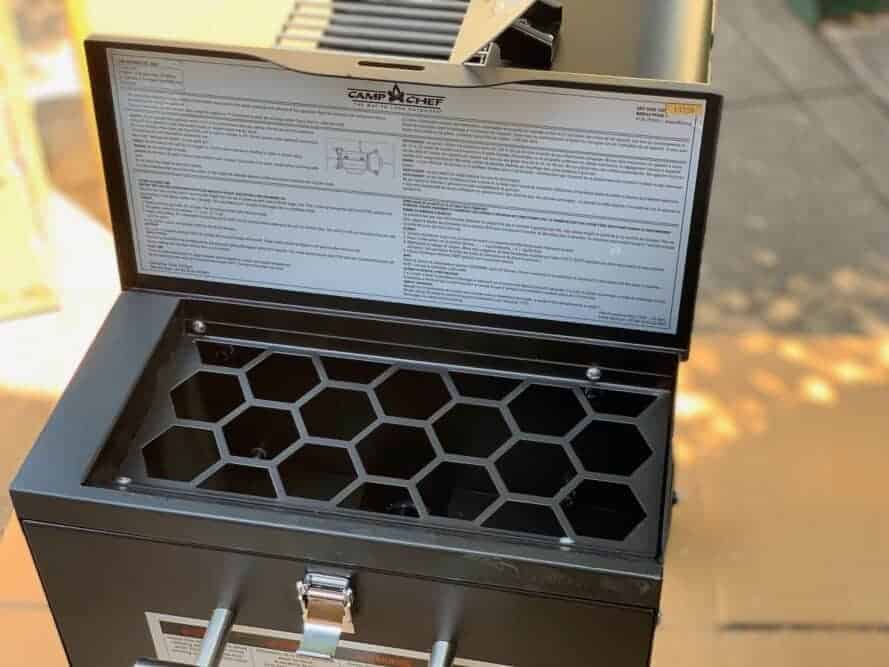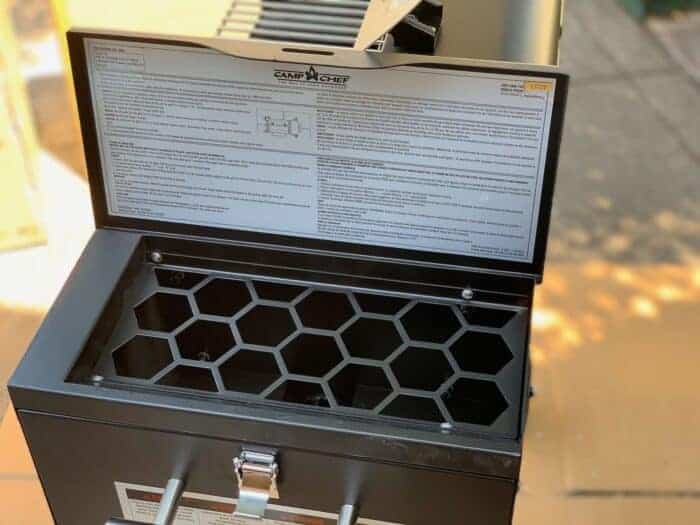 The controller is the typical Camp Chef controller with two meat probes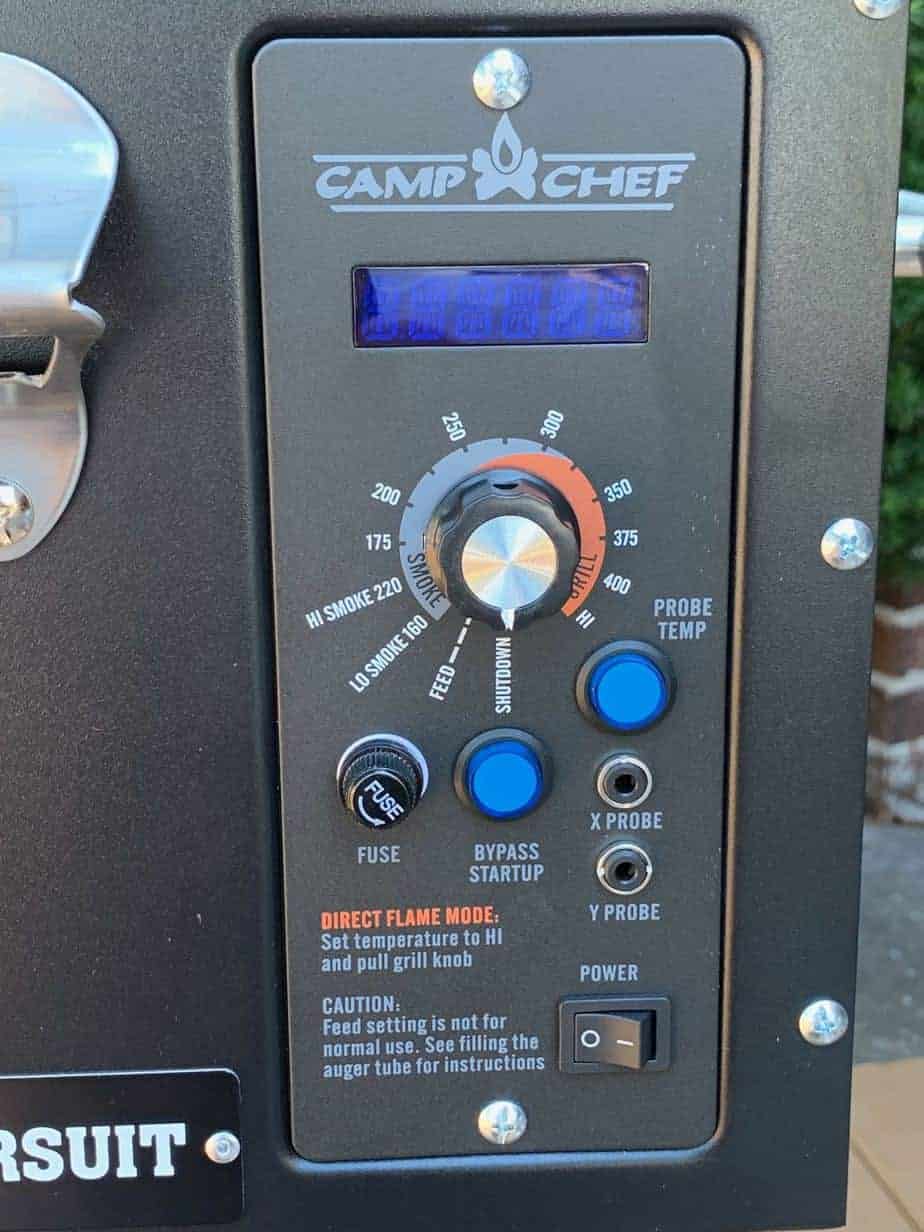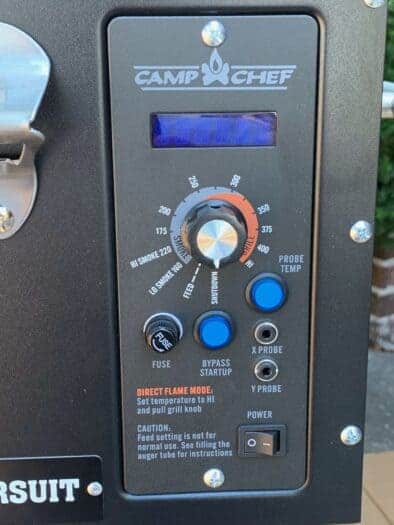 As soon as I got it set up, I put about 5 lbs of pellets in it and turned it on 275 for about an hour for it's initial burn in. After than I turned it down to Hi Smoke and it maintained around 225°F give or take 15 degrees with more than enough smoke for anything I'd want to do.
Cons
As I mentioned, I wish it had a pellet dump on the hopper but that's not too big of a deal. You can figure on using about 1 lb of pellets per hour so it's pretty easy to figure up how many pellets you need based on what you're cooking and how long it will take and just add enough pellets to get you by. Keep an eye on the hopper and you can add a few more if you need to.
I also think the legs could be a little beefier. I don't feel like it's going to collapse but it doesn't always feel as stable as I like. I did find that if I pulled out on the legs once I had it set up, it sits a little more sturdy.
As I cook on it, I may find other things to gripe about but as it stands now, my gripes are very few and if it's like the other Camp Chef equipment I've used, I'll be a happy camper, literally.
If you love to camp or you do the RV lifestyle, this thing is for you. So far, it's the best portable pellet smoker I've seen and I am confident that you will love it as much as I do.
You can check it out further HERE.
Get Jeff's Products!