The Camp Chef Woodwind WiFi Review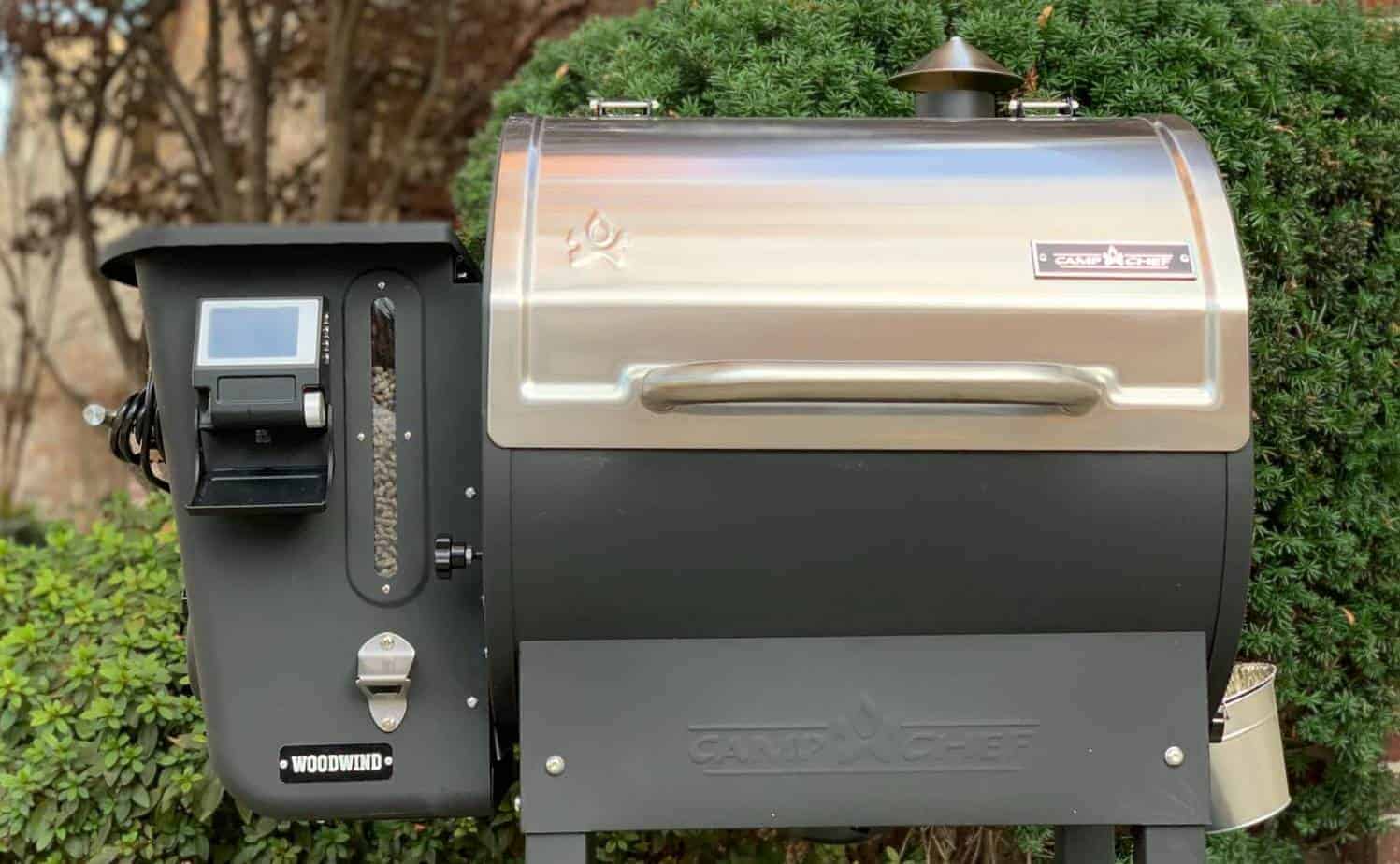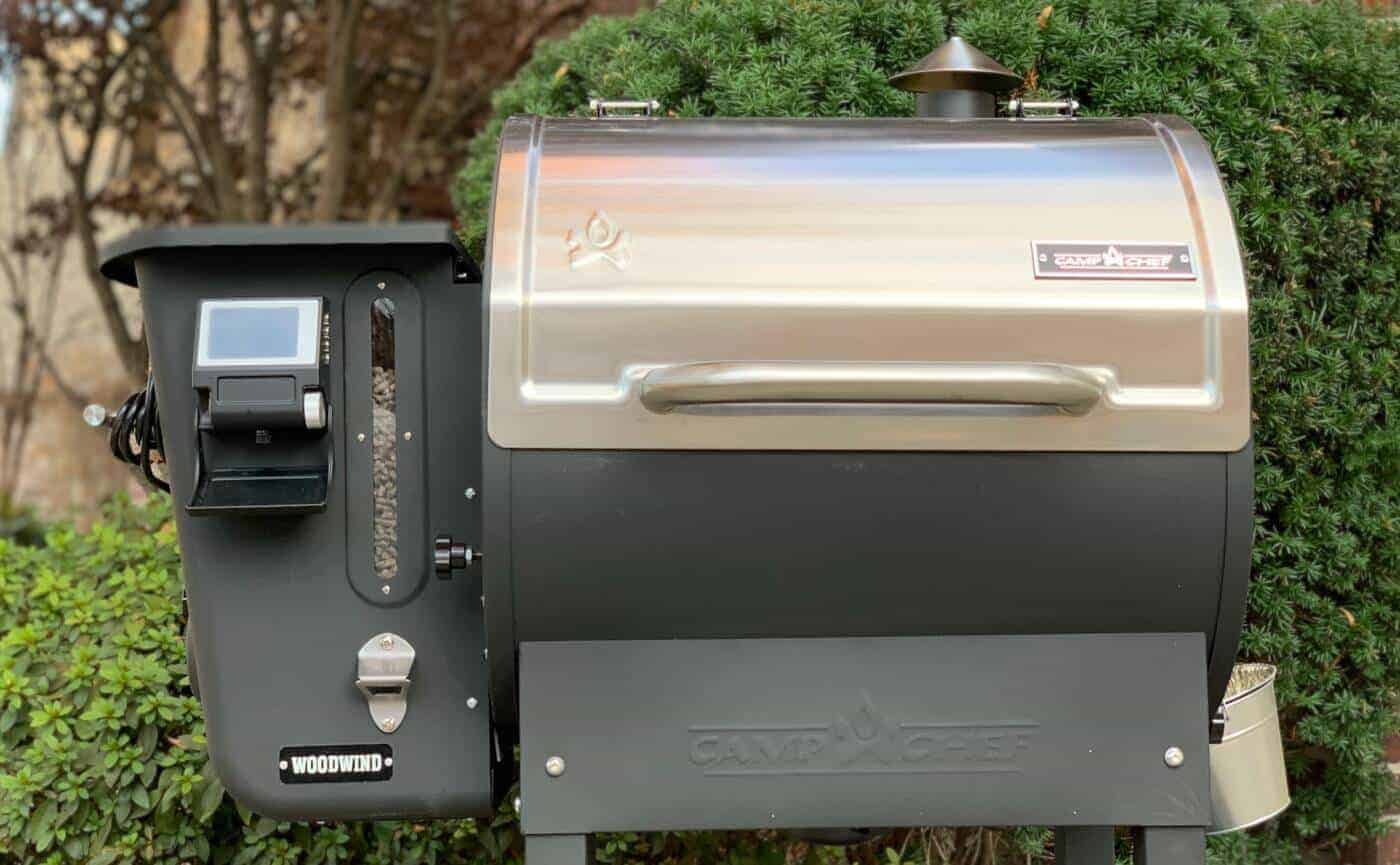 Smoking-Meat.com is supported by its readers. We may earn an affiliate commission at no extra cost to you if you buy through a link on this page.
Read this article without ads
I am so thrilled to be able to announce the launch of the brand new Camp Chef Woodwind WiFi— one of my favorite pellet smokers is now even better.
I can tell you that I've been using this thing for the last few weeks and you can color me impressed!
What's so great about WiFi capability?
This means you can connect the unit to your home wifi via a few easy steps and voila! it can then be controlled via an app on your smartphone or tablet from virtually anywhere in the world.
Need to run to the store, do errands, go to work, get a good night sleep even and still be able to monitor and/or control the temperature of your smoker and up to 4–yes four– pieces of meat, now you can!
I guess you can tell that I'm pretty excited about this machine😀
Let me just back up and tell you about my experience:
It arrived well packaged like all of the stuff I receive from Camp Chef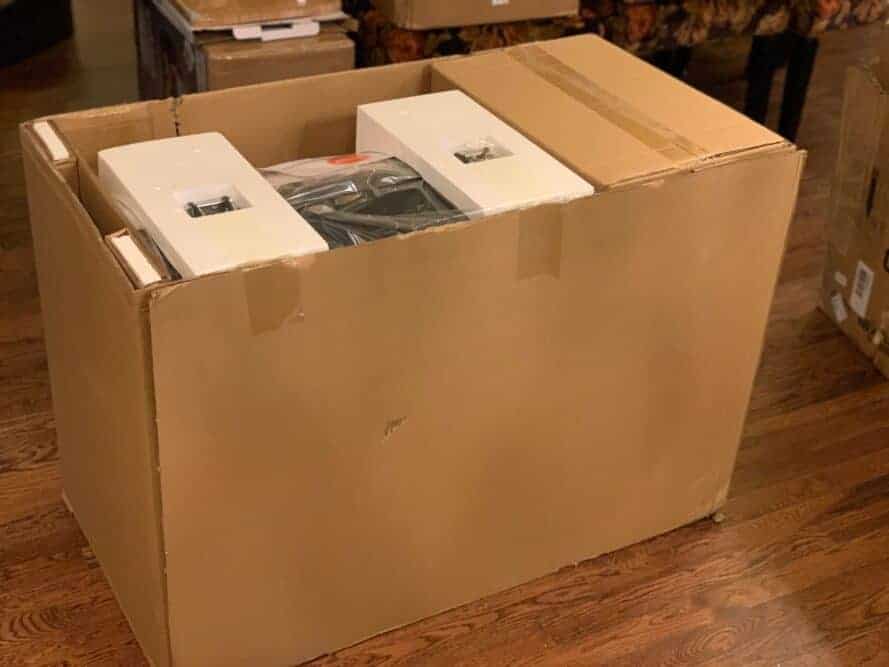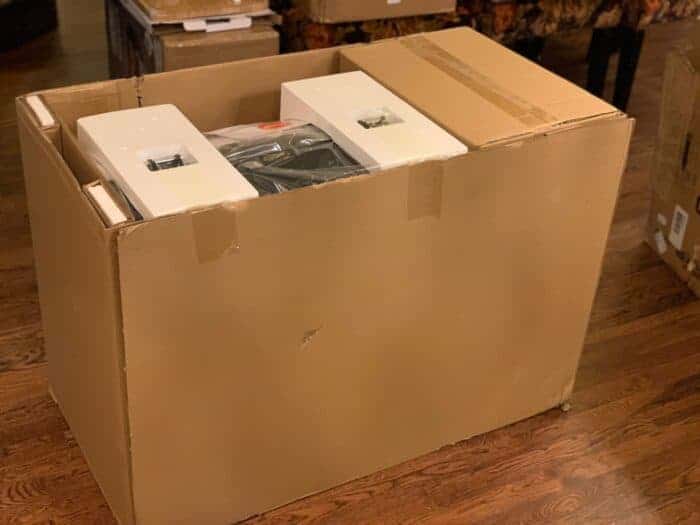 I had to install the following:
legs
hopper lid
bottom shelf
cord wrap/handle
upper grate rails
front lid handle
chimney
I was able to install all of these components in about an hour by myself although I did ask for help when it came time to sit the unit up on its legs after installation.
Keep in mind that I will be slower than most since I am stopping every little bit to take pictures of the process.
Also, this did not include installing the propane fueled sidekick (flat griddle) which mounts to the right side of the unit.
The Hopper
Many pellet smokers are not able to contain a full 20-lb bag of pellets and while I've never understood this, Camp Chef has made their hoppers large enough to hold 22-lbs which means I can fill it with a full bag of pellets and the hopper is not spilling pellets out of the top.
There's also a handy window on the front of the hopper so you can see how many pellets you have left with just a quick glance.
On the back side of the hopper is a chute which allows you to empty out the hopper for cleaning, changing out pellets, etc.. Pull the knob on the left side of the hopper and the pellet will start flowing out. Nice!
Handle/Cord-wrap
Let's face it, cord storage is such an easy thing to add to something like a pellet grill. It's not something I miss too much if a pellet grill doesn't have it, but it sure makes me smile when a company is thoughtful enough to add it.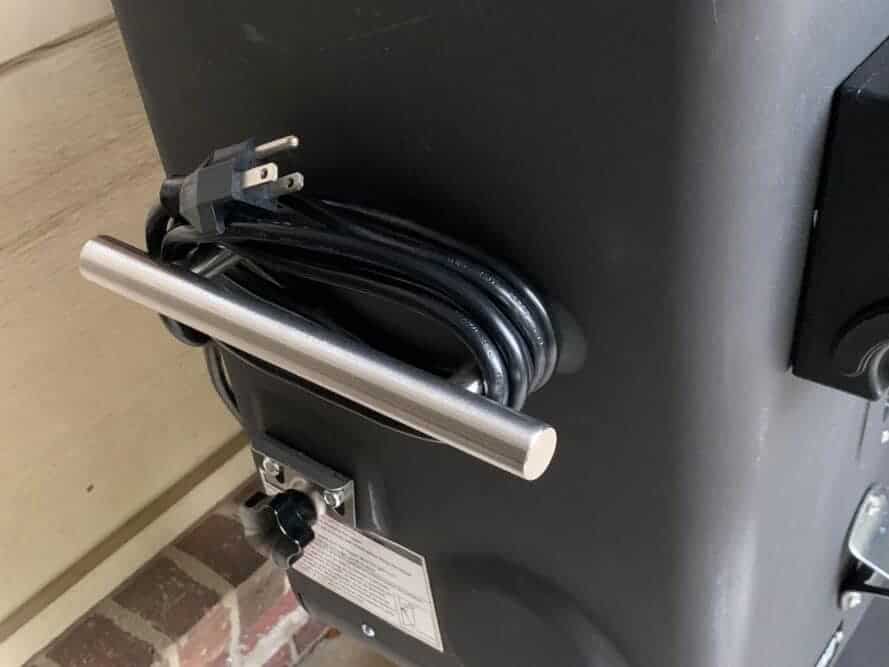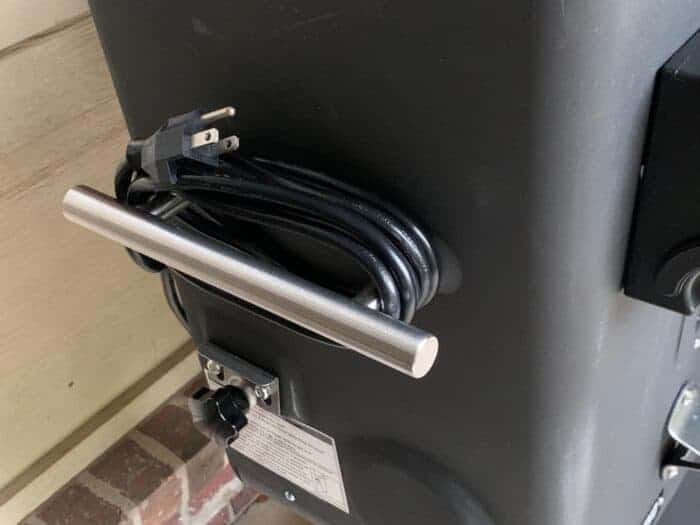 Bottom Storage Shelf
This is not something I typically use often but it's a nice feature nonetheless and is sturdy enough to hold several bags of pellets. I tend to lay the top grate down there in the event I am cooking something tall (like  a turkey) and need the extra headroom.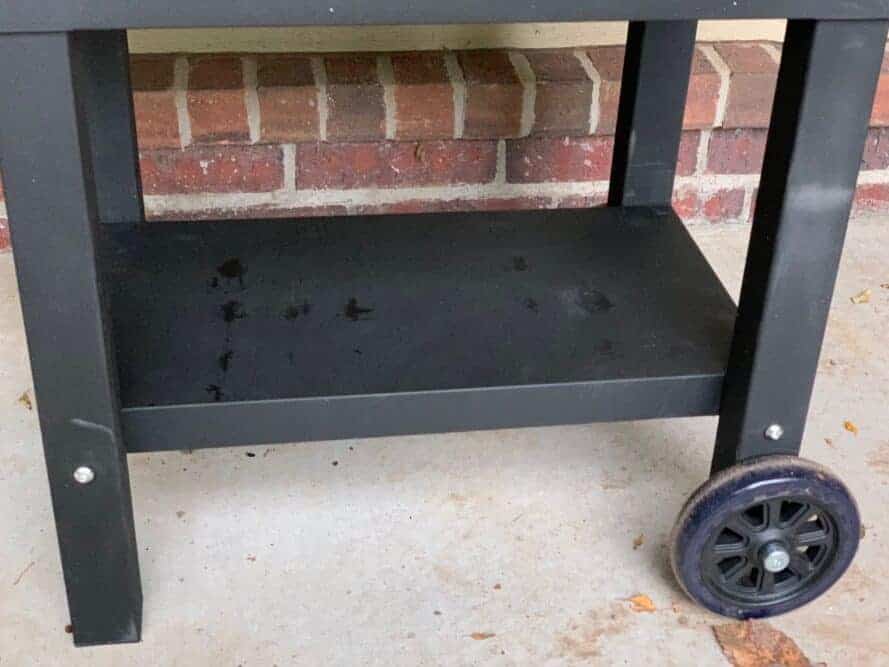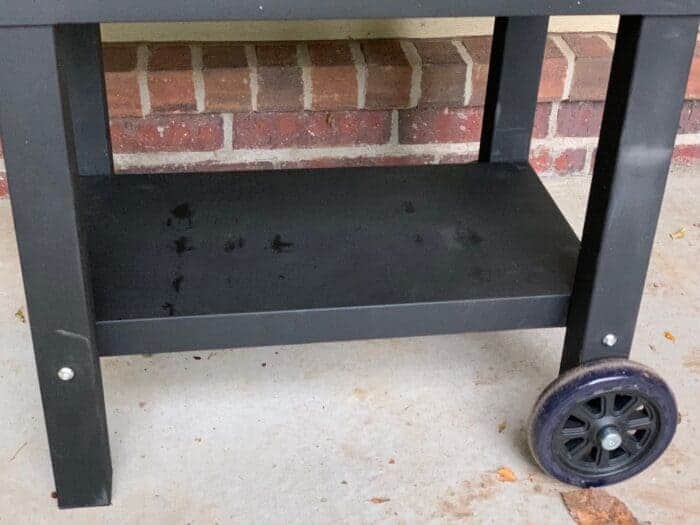 Upper and Lower Grates
This unit not only has a lower grate but also a full sized upper grate. Lots of pellet smokers do not have this feature even if there's room to add one and/or you have to purchase it as an extra add-on.
It's easily removable if you need extra height or you need room to get in there and baste something while it's cooking.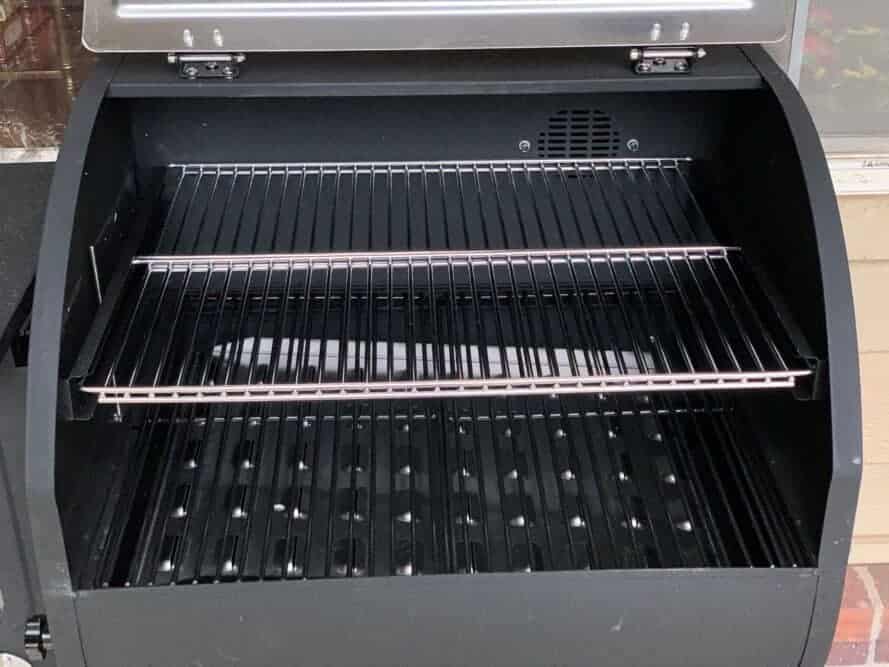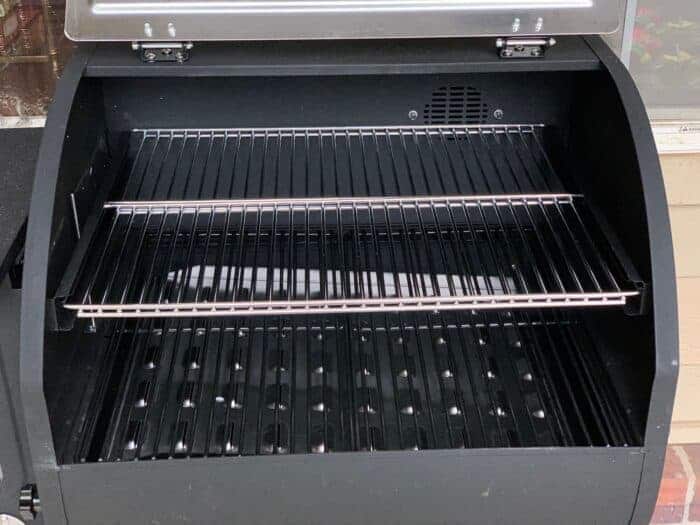 Easy Ash Removal
As with all of the Woodwind pellet smokers, there is a cup on the bottom of the smoke chamber that let's you clean the ash from the firepot quickly and efficiently.
Pull the lever in between cooking sessions and the ashes fall down into the cup, empty the cool ashes into an appropriate container and you're ready for your next session.
Direct Flame Setting
I haven't used this feature much on my other Woodwind SG since I have the searbox mounted to the right side on it and that allows me to sear steaks, tri-tips, etc. at temperatures up to 900°F but I could see myself using this a little more often on this unit.
If you're not familiar with this feature, there is a lever on the right side of the unit that moves the flame deflector from over the firepot all the way to one side. This allows the flames to come up through the slotted drip tray and to the food on the grate.
Here is the deflector over the top of the firepot: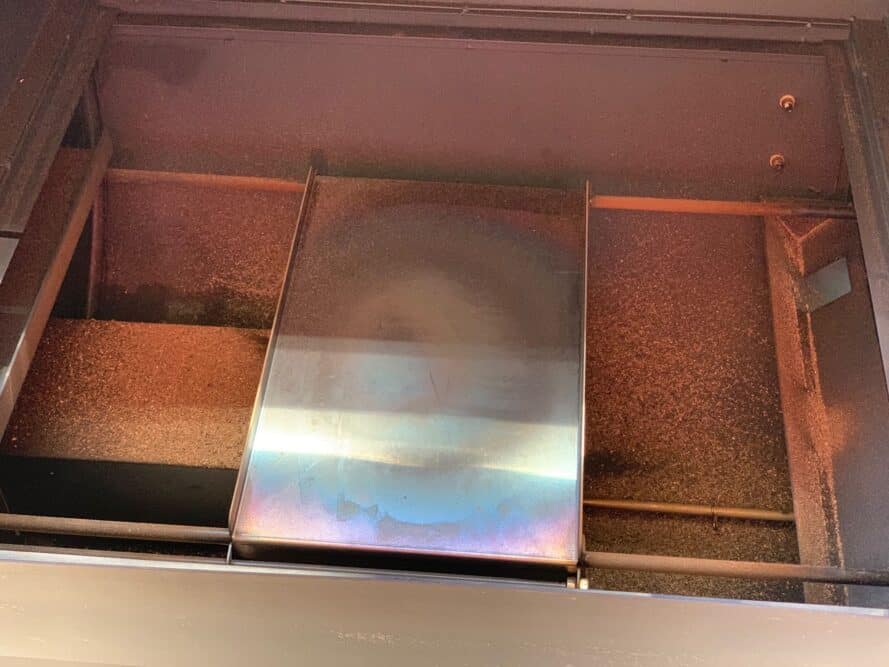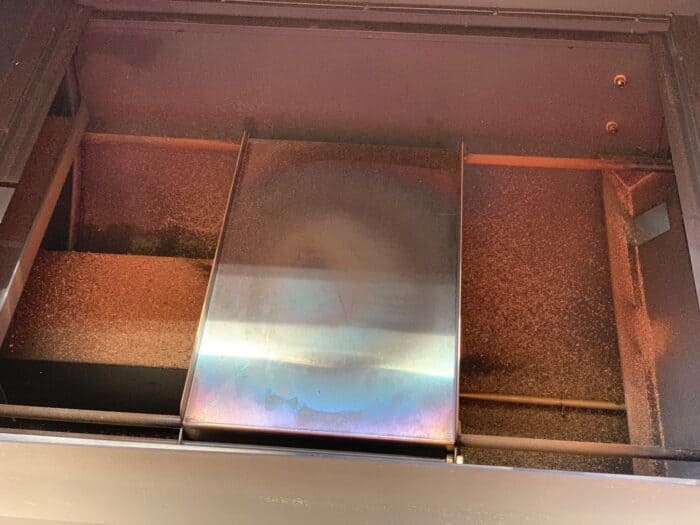 And here's the flame deflector moved over out of the way: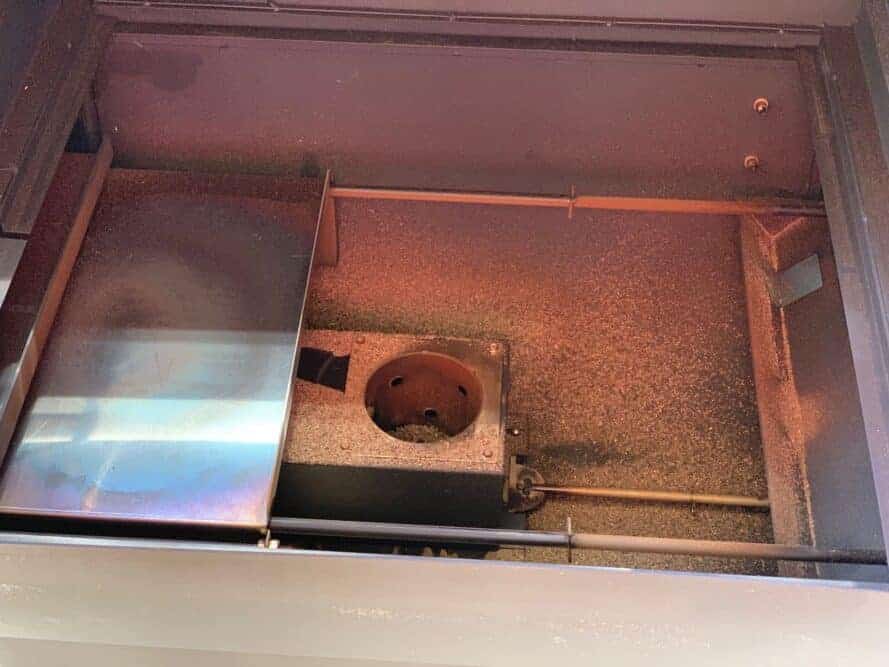 The drip pan has notches that are designed to allow the drip pan to guide the juices down to the grease bucket while letting the flames come up and through to the grate.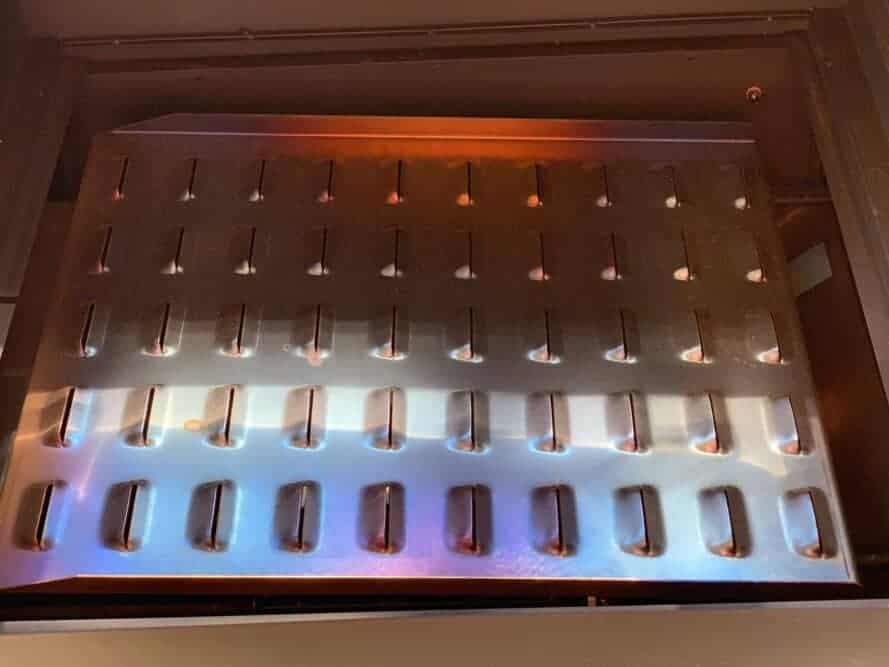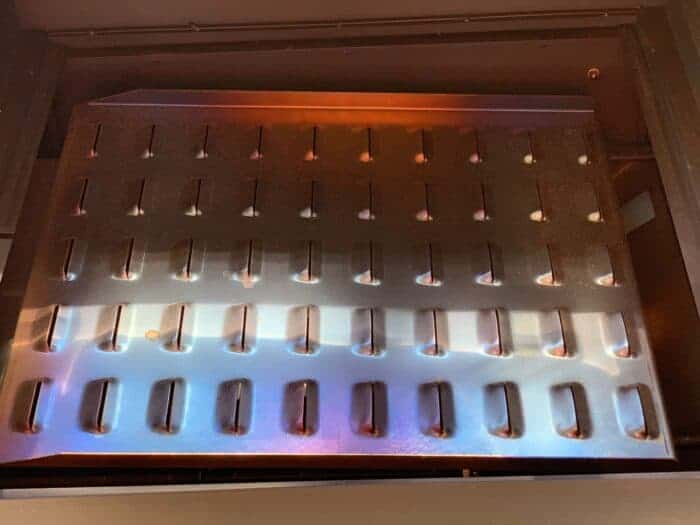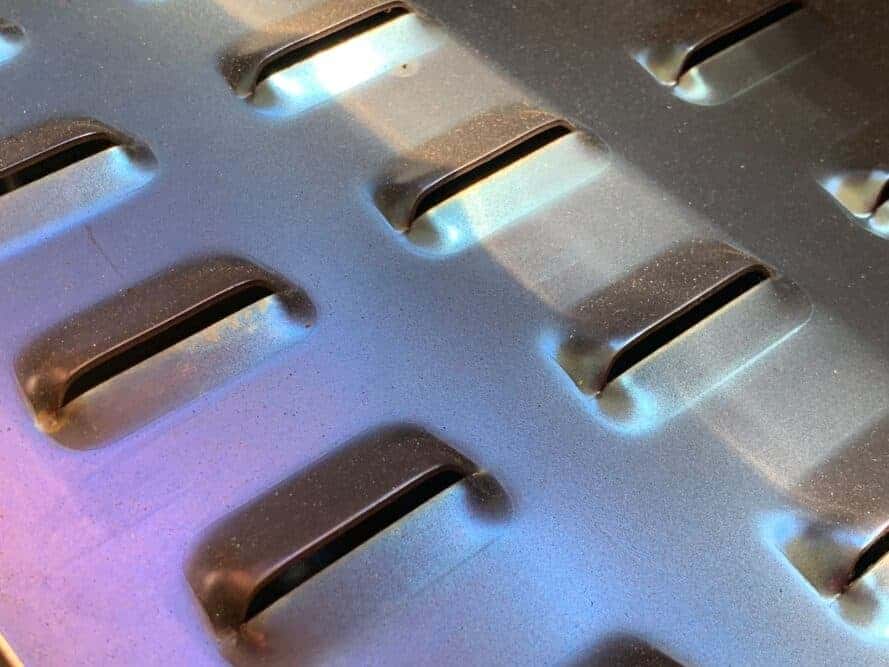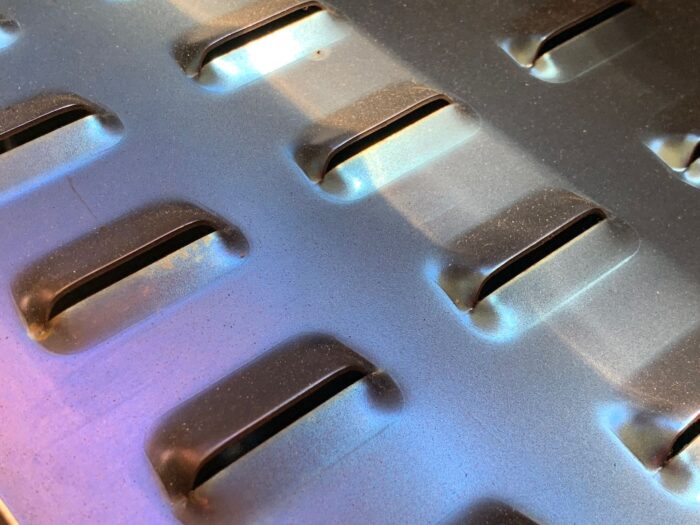 While this direct flame method doesn't work as well as the 900°F searbox, it definitely works well enough and is an excellent feature.
The Full-Color WiFi Controller
This is my favorite thing about the new Woodwind WiFi– not only is the controller full color but it very easily connects to your home wifi and can be monitored and controlled on your smartphone from virtually anywhere in the world.
Click here if you need help with the Camp Chef Connects App
This means if you're right in the middle of a cook and you need to run to the store.. no problem. Need to go to work, run some errands or even catch some sleep? No problem!
You'll be able to know exactly what's going on and even turn the temperature up and down if you need to or change the smoke settings via the app on your smartphone from anywhere in the world.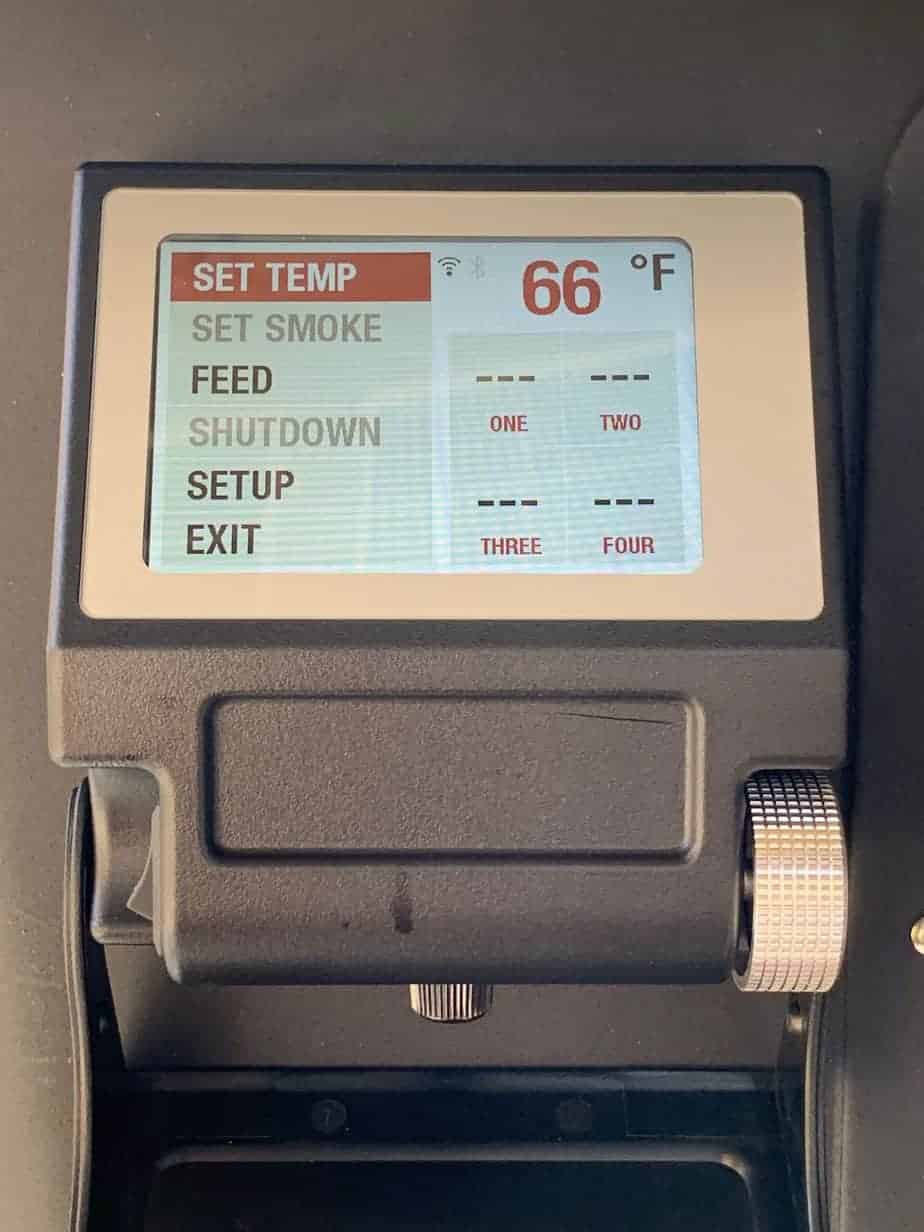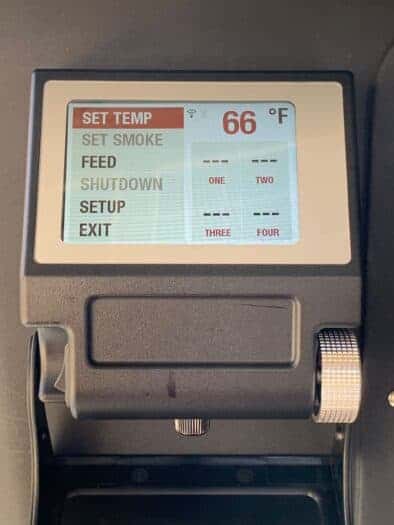 As if that's not enough, there are 4 probe inputs on the controller and it ships with 4 meat probes.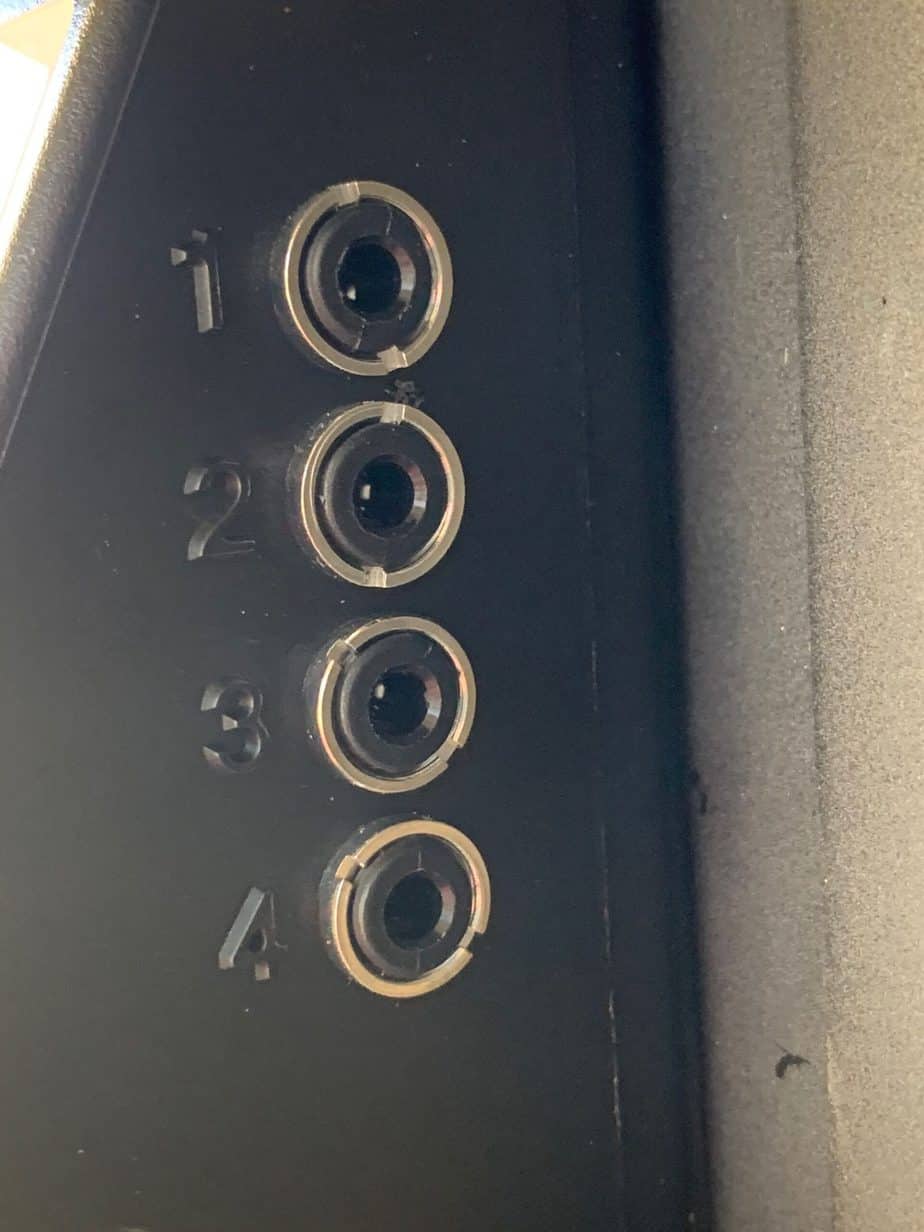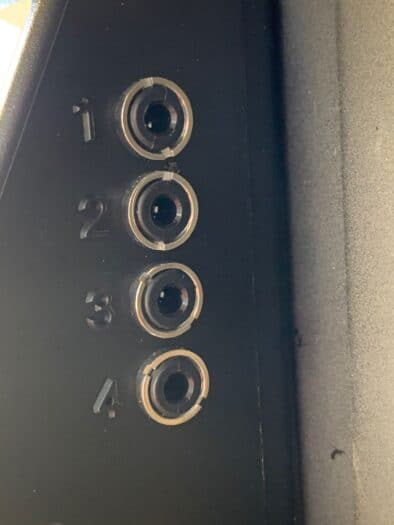 You can monitor up to 4 briskets, chickens, pork butts, steaks, or anything else you want to smoke and in any combination right on your smartphone!
This means you don't need a fancy secondary thermometer to do this if you own this special version of the Camp Chef Woodwind.
My overall opinion
I've always loved the Camp Chef Woodwind but this one takes things to a whole new level with the 4 probes and wifi capability. This unit promises and it delivers on nearly every feature you'd want in a pellet smoker.
Let's just say that I can't imagine anyone being disappointed with this.. it's absolutely LOADED with well thought out features.
I do have one gripe but it's not a big thing.. I'm being really nit-picky to even mention it:
I'd like to see Camp Chef add the ability to power it on remotely without needing to confirm this on the smoker controller for those times when you want to make sure it's ready to go before work and then you can start it preheating on your way home from work so it's ready when you get there.
For now, you can tell it to "Power on" using the app but you then have to walk out to the smoker to confirm. I'm sure this is for liability reasons.
I've gotten used to being able to do this on the REC TEC and while it doesn't have near the features that the Woodwind has, I enjoy this feature.
If you're in the market for a new smoker and you want to purchase the very best at a heck of a deal, do yourself a favor and get one on order now.
Get Jeff's Products!