Family Favorite Thanksgiving Side Dishes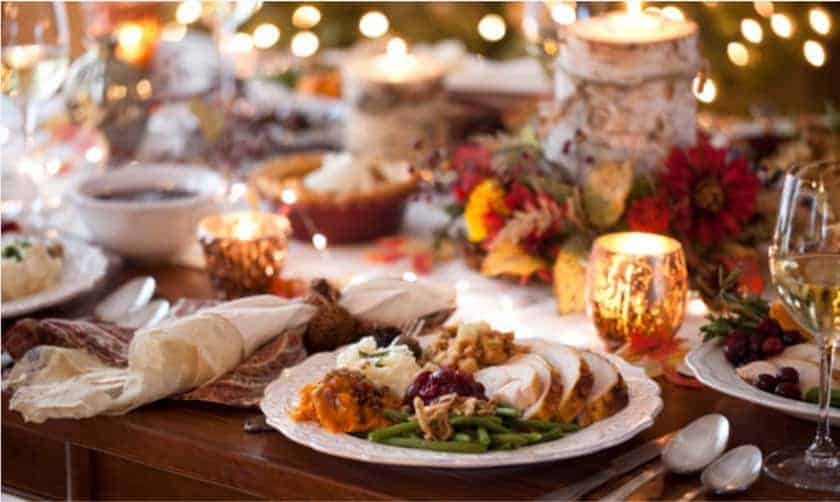 Smoking-Meat.com is supported by its readers. We may earn an affiliate commission at no extra cost to you if you buy through a link on this page.
Read this article without ads
I wanted to share some of our family's favorite Thanksgiving side dishes and these will work great for other holidays as well such as Christmas. These have been used over the years with lots of success and I just have a feeling that you will enjoy them every bit as much as we do!
Basic Dressing
No more stuffing out of the box.. make your own using my favorite family recipe
(makes 12-16 generous servings)
2 stick butter
4 onions, coarsely chopped
2 c. coarsely chopped celery
2 tsp. dried sage
2 tsp. salt (+ more to taste)
4 tsp. coarsely ground pepper (+ more to taste)
6 1/2 c. chicken broth or turkey drippings (you can use more or less, depending on how moist you like your dressing)
2 loaves stale white bread, cut into cubes (9-10 c.)
2 bunches fresh parsley, coarsely chopped
2 large eggs, lightly beaten
In a large pan, melt butter over medium heat. Saute onions and celery for about 10 minutes, until softened and transparent. Add spices and stir to coat onions & celery; cook for 3 minutes. Add 1/2 c. chicken broth or drippings and cook for about 5 minutes, until broth has reduced, stirring often.
Remove onion mixture from heat. In a large dutch oven or very large mixing bowl, combine onion mixture with bread cubes, parsley, eggs and chicken broth. Mix well.
Tip: If you don't have bread that is really dry and stale, you can substitute toasted cubes of bread. Simply cube it in ½ x ½ inch pieces and place it in a 200 degree oven on a sheet pan for 25-30 minutes or until it is nice and dry.
You can then stuff your turkey loosely with the stuffing, and cook the remainder in a buttered baking dish for 30-45 minutes at 375. However, we recommend that you cook your stuffing separately, and if you are smoking a turkey, you'll want to do this anyway.
Stuffing variations:
Cornbread Stuffing – use 4 1/2 c. each crumbled cooked cornbread and cubed white bread.
Fruity Stuffing – Add 1 c. each walnuts & dried cranberries or 1 c. each raisins and pecans.
Other tips – For "wetter" stuffing, use 1/2 c. more broth and 1 more egg; for dry stuffing, use less broth and brush top with butter 5 minutes before removing from oven.
Add 2 c. finely chopped green apples.
Perfect Cranberry Sauce
Tired of using the canned cranberry sauce? Here is how to make the real stuff! Super easy and super impressive!
(makes 5 servings)
1 c. sugar
1 lb fresh cranberries
1 c. water
Combine all ingredients in a small saucepan. Bring to a boil over medium heat, then reduce heat to med-low and simmer until thickened.
Whipped Sweet Potatoes
(makes 5 servings)
5 large sweet potatoes, baked, peeled and cut into chunks*
1/2 stick butter, softened (Real butter, please!)
1/2 c. brown sugar
1/2 c. whipping cream (more if desired)
1 tsp. cinnamon
1/2 tsp. ground cloves
1 c. pecans (optional)
2 Tbs. melted butter
*Tip: fresh sweet potatoes are best but canned will work in a pinch.
In a mixing bowl, beat together butter & brown sugar. Gradually add chunks of sweet potatoes alternating with cream until mixture is smooth. Add cinnamon and ground cloves. Pour into a buttered glass baking dish and bake at 375 for 30 minutes. Remove from oven. Sprinkle pecans on top, and brush with melted butter. Return to oven for 5 more minutes. Serve with whipped cream, if desired
Holiday Green Beans
Taking green beans to the next level
(makes 8 servings)
3 lbs. fresh green beans, rinsed, ends trimmed
2 Tbs. olive oil
1 onion, chopped
1 1/2 tsp. salt
2 Tbs. coarsely ground black pepper
1/2 tsp. kosher salt
1/2 c. cooking wine
Heat olive oil over medium-high heat in a skillet. Add onions and sauté for 5 minutes. Add green beans and sauté for another 5 minutes, tossing with onions, and adding oil as needed. Pour cooking wine into bottom of pan and sprinkle beans with salt. Cover and reduce heat to medium low. Simmer for about 10 minutes. Remove from heat and toss with kosher salt and coarse pepper.
Grandpa Carrow's Hot Chocolate
(makes 8 servings)
7 cups whole milk
1 cup heavy whipping cream
1-1/3 cups granulated sugar
1/3 cups cocoa powder, unsweetened
1 TBS vanilla
1 tsp kosher salt
Heat over medium low heat stirring constantly until warmed through. Do not boil.
Get Jeff's Products!