FAQ – How to Find Different Barbecue Woods like Apple, Plum, Peach, Pecan, Etc.
Q: Could you give me a good place to buy wood CHUNKS for smoking.I would like to try different types.Hickory and Mesquite is all I have found in chunks.Thanks
A: I wish I had a good answer for you on that.. the best way I have been able to find the good flavored wood like apple, plum, cherry, etc. is to just find someone who needed a tree cut down and I would offer my services in exchange for the wood.
You can order some of these more exotic wood chips (no chunks though) at amazon.com if you want to pay the prices. I think a 1.5 pound bag of apple chips is $7.99.
Other brick and mortar places that may have various chunks of wood are Academy Sports, Ace Hardware, Lowes, and Home Depot. Also try your local hardware store if you don't have an Ace where you live.
I have links to several different types of these exotic wood chips on the Barbecue Woods page
Return from Finding Different Barbecue Woods to Home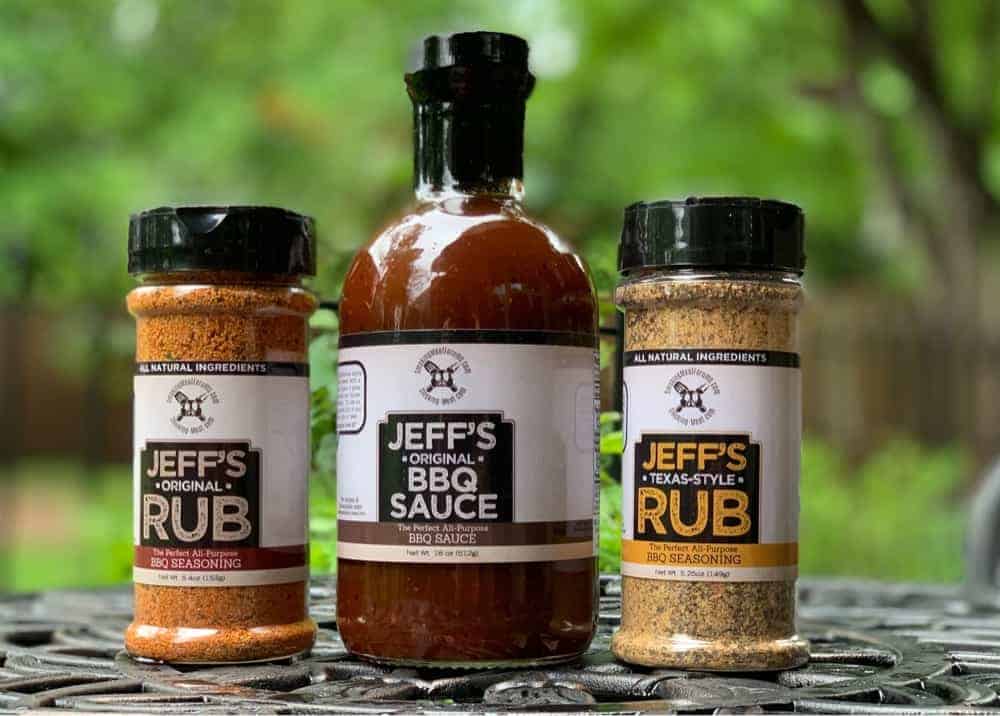 Order Jeff's Rubs and Barbecue Sauce TODAY!
✅ My rubs and sauce will be the best thing you've ever tasted and it's a great way to support what we do!
Note: You can also order the formulas for my rubs and sauce and make these yourself at home. Grab those HERE and download immediately.