These tender pieces of pork tenderloin are wrapped in a half-slice of delicious bacon, topped with a small piece of jalapeño for the perfect bite and finished with just a touch of Jeff's barbecue sauce* for an appetizer that will make your eyes roll back in your head!
*Purchase formula here | Purchase bottled sauce
Be sure to make plenty so when your guests go hog wild over these, there'll be plenty to go around!
Helpful Information
Preparation time: 15 minutes
Marinate time: 4 hours or overnight
Cook time: 1 hour
Smoker temperature: 225-240°F
Meat finish temperature: 145°F
Recommended wood: Apple (other fruit woods will also work)
What You'll Need
Step 1: Cube the Meat
Cut the pork tenderloin, pork loin or pork country style ribs into 1-inch cubes and place them in a container in layers.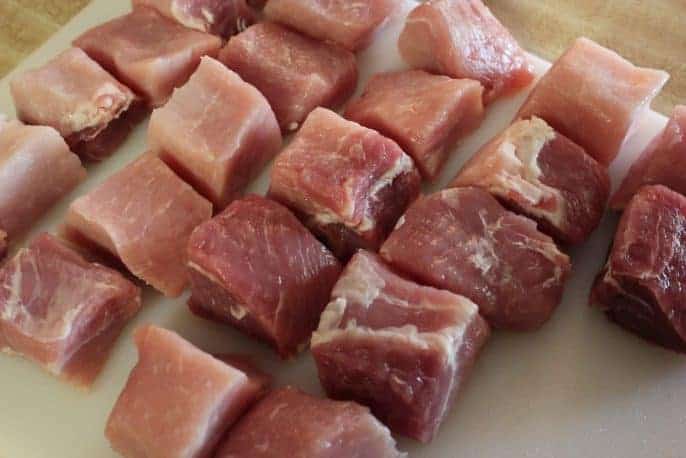 Step 2: Add the Flavor
Sprinkle generous amounts of Jeff's original rub* onto the pieces of meat.
*Purchase formula here | Purchase bottled rub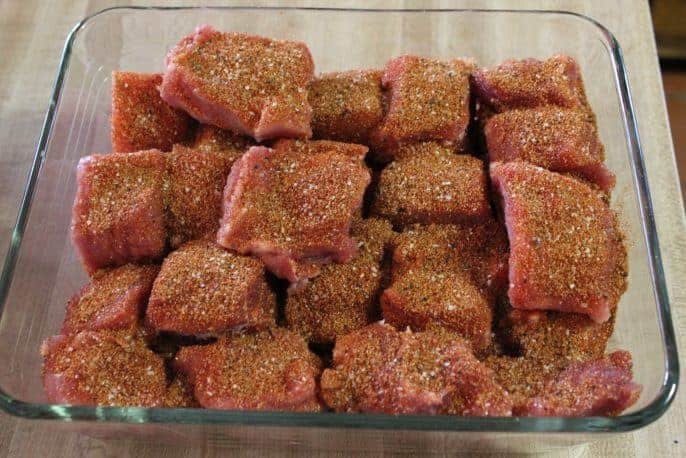 Once you have an ample amount of cubes, cover the container with a lid or plastic wrap and place in the fridge for as little as 4 hours or overnight for best results.
Step 3: Prepare the Peppers
While the meat is marinating and just before it is ready to be used, prepare the peppers and the bacon as follows:
Cut both ends off of the jalapeños then cut them in half lengthwise. Clean and deseed the peppers then cut them into pieces as shown.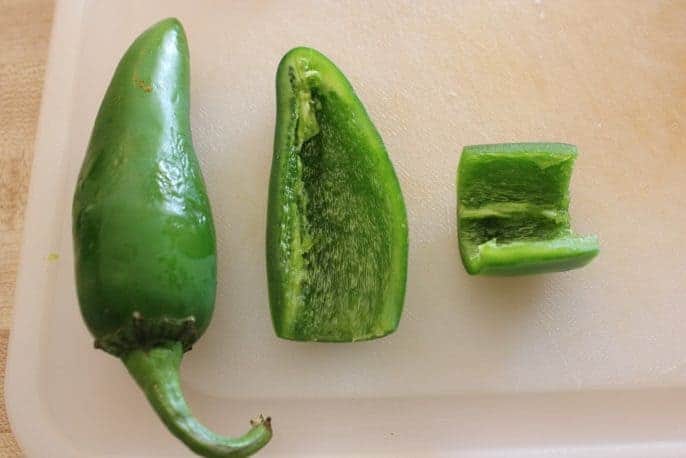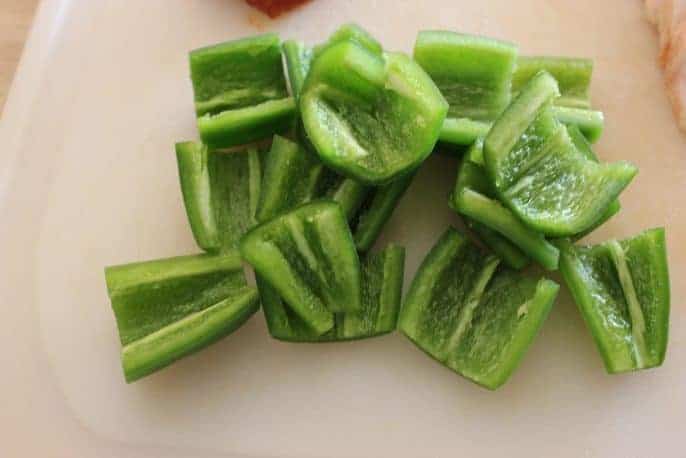 Step 4: Partially Pre-cooking the Bacon
Note: This is a part of the recipe that has recently been modified. When I first did these, the bacon wrap was not getting as done as people liked due to the meat getting done too quickly. Partially pre-cooking the bacon fixes this problem.
The bacon images below is from a different recipe however, I recommend cutting the bacon in half before pre-cooking it.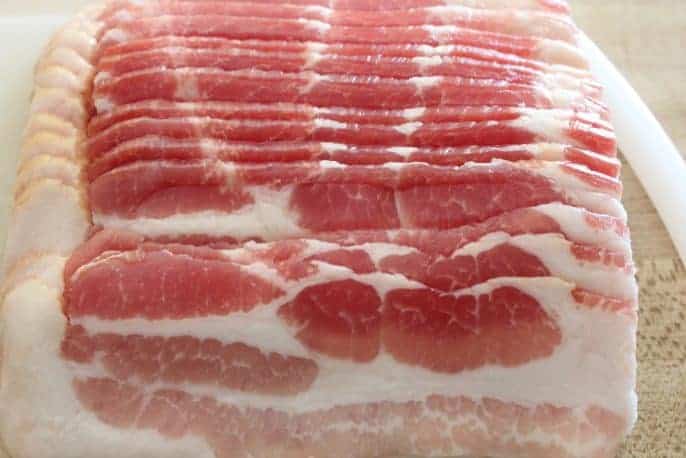 To partially pre-cook the bacon:
Cut the bacon in half
Preheat the oven to 375°F
Place strips of bacon on a baking sheet
Cook bacon for about 6 minutes then remove (no flipping or turning required)*
*I used thin cut bacon. If the bacon is thicker, it will probably require more time to pre-cook.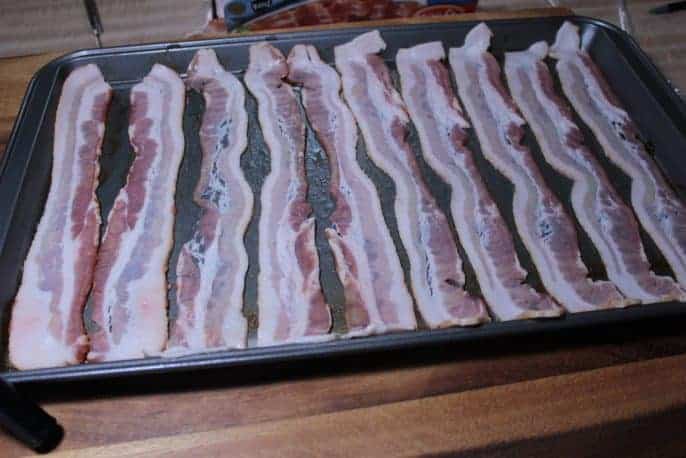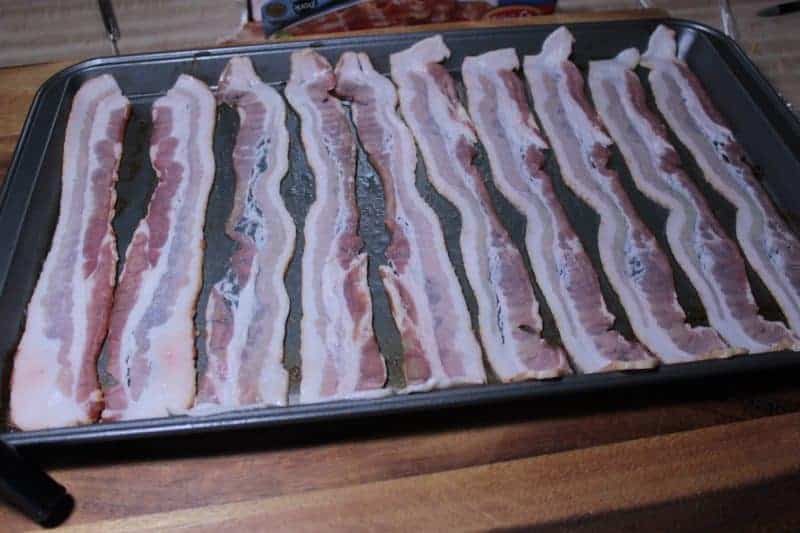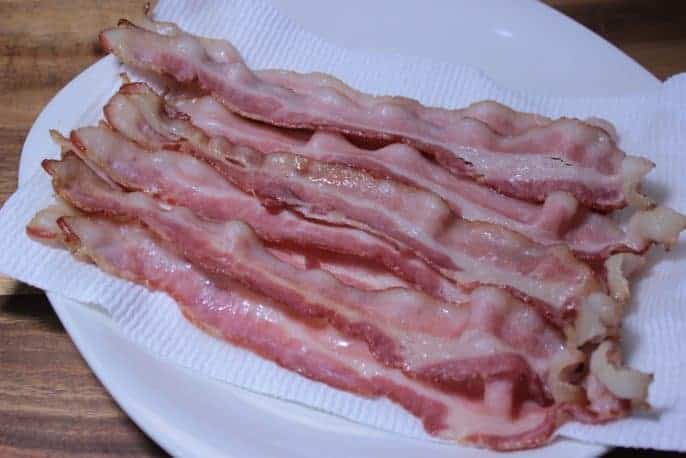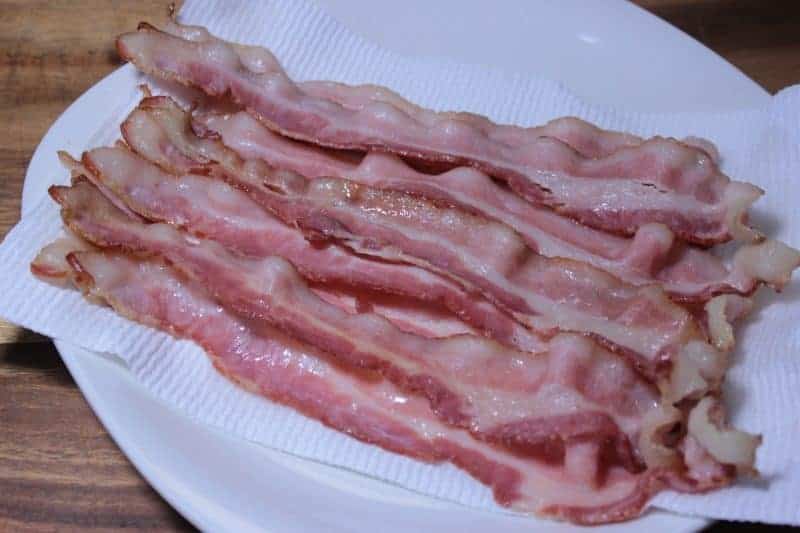 Step 5: Make the Pops
Use a pair of wire cutters to snip the long wooden skewers into the right length for a sucker type stick. I made mine about 4-6 inches long but feel free to deviate from this if you feel so inclined.
Once all the components are ready, take the pork out of the fridge.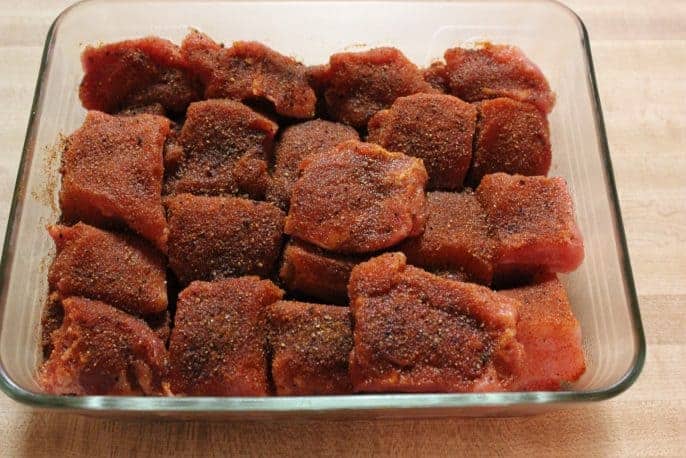 Proceed to wrap each piece in partially pre-cooked bacon.
Then push the pointed end of the cut skewers through a piece of the jalapeño pepper then into the bacon wrapped meat.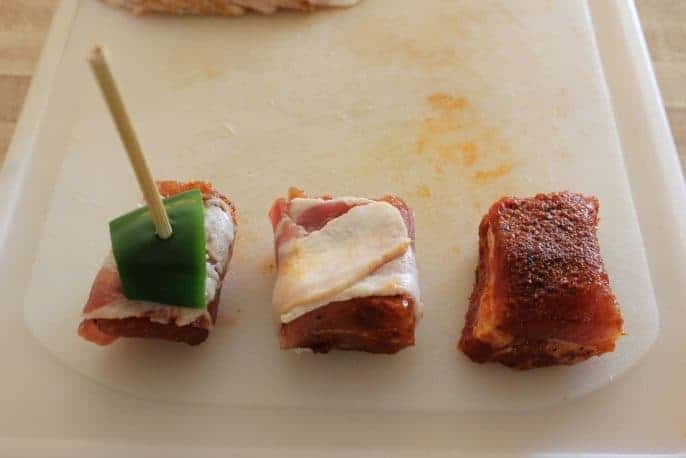 Step 6: Smoke Time
Prepare the smoker for indirect cooking at about 225-240°F using apple wood or your favorite smoking wood. If your smoker uses a water pan, fill it up.
Once the smoker is up to temperature, place the pops directly on the grate with the sticks facing up and close the door or lid of the smoker.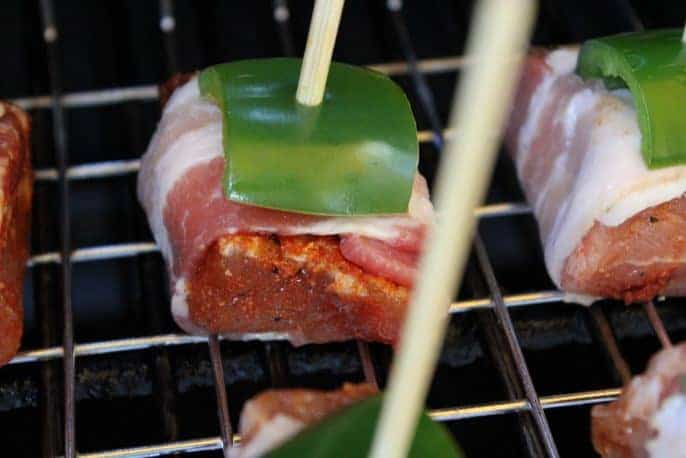 Check the meat after about an hour or so using your Thermapen or digital probe meat thermometer.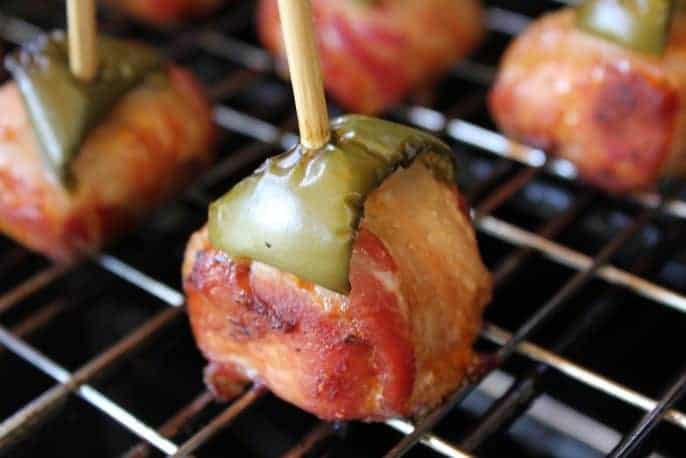 Once the piggy pops are about 15 minutes from being done, drizzle Jeff's barbecue sauce* on the top of them and let it drip down around the meat.
*Purchase formula here | Purchase bottled sauce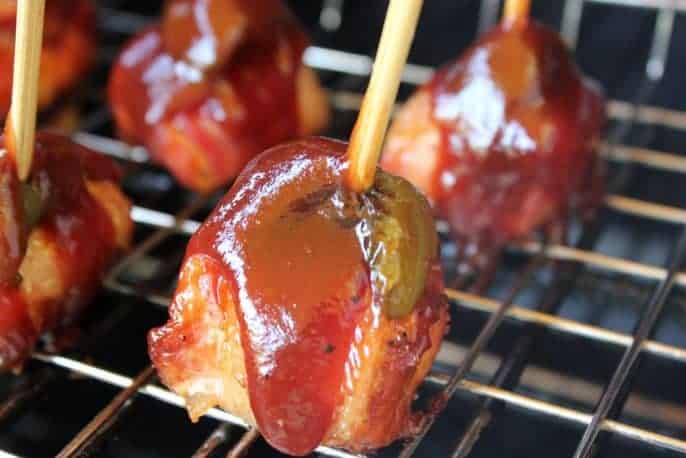 When the pops reach 145°F (pork tenderloin, pork loin) or 165°F (pork country style ribs), they are finished cooking, tender and ready to eat.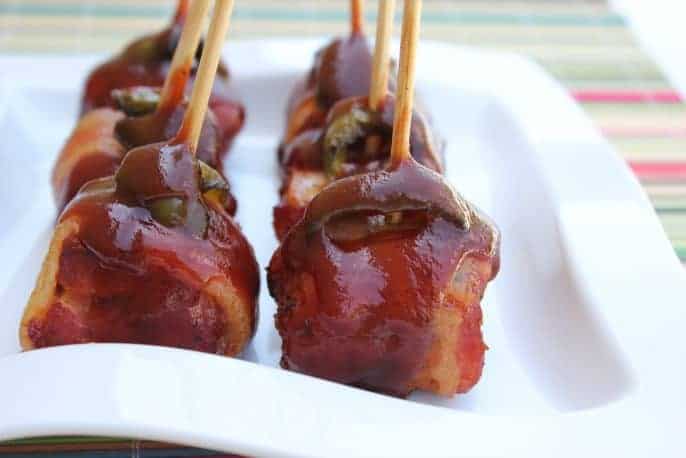 Note: I made these about 1-inch square but I think they would also be very nice as a mini bite-sized piece. You could cut the pork into half-inch cubes with smaller pieces of bacon and jalapeño to achieve more of that "pop it in your mouth" appetizer experience. This would cut down on the cook time so plan accordingly.
Get the Digital Recipes for Jeff's Rub and Sauce
***Note: you get the Texas style rub recipe free with your order!
If I could give these recipes away, I would do that. I really want you to have them! But, then, this is how I support the newsletter, the website and all of the other stuff that we do here to promote the art of smoking meat.
Read these recent testimonies:
"Love the sauce and rub recipes. So far I have used them on beef ribs, pork ribs, and different chicken parts. Can't wait to do a beef brisket. Texas rub is great as well!" ~Peter S.
"I tried the rub on a beef brisket and some beef ribs the other day and our entire family enjoyed it tremendously. I also made a batch of the barbeque sauce that we used on the brisket as well as some chicken. We all agreed it was the best sauce we have had in a while." ~Darwyn B.
"Love the original rib rub and sauce! We have an annual rib fest competition at the lake every 4th of July. I will say we have won a great percent of the time over the past 15 years so we are not novices by any means. However, we didn't win last year and had to step up our game! We used Jeff's rub and sauce (sauce on the side) and it was a landslide win for us this year! Thanks Jeff for the great recipes. I'm looking forward to trying the Texas style rub in the near future!" ~Michelle M.
You see the raving testimonies and you wonder, "Can the recipes really be that good?"
No worries! Make up a batch and if it's not as good as you've heard.. simply ask for a refund. Now that's a bargain and you know it. Let's review:
You decide you don't like the recipes.. you don't pay!
The recipes are absolutely amazing!
Once you order, there'll be no more recipe ads in the email version of the newsletter
Well.. what are you waiting for.. click on the big orange button below to order the recipes now.

I really, really appreciate the support from my newsletter friends and be sure to let me know if you have any questions about this.
Jeff's Smoking Meat Book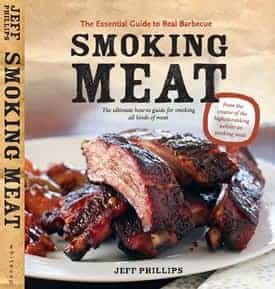 The book is full of recipes and contains tons of helpful information as well. Some have even said that "no smoker should be without this book"!
With more than 800 reviews on Amazon.com and a rating of 4.7 out of 5 stars, it comes highly recommended.
It is a Bestseller in Barbecueing & Grilling books on Amazon.
Amazon | Barnes & Noble | German Edition
Digital versions available via Nook | iTunes | Kindle
Get Almost Anything at Amazon
If you enjoy the newsletter and would like to do something helpful, then..
The next time you decide to order something at Amazon.com, use THIS LINK to get there and we'll get a small commission off of what you purchase.
Thank you in advance for using our special link: http://www.smoking-meat.com/amazon
Printable Recipe
Print Recipe
Smoked Piggy Pops
Sometimes the simplest things are the best things and these pieces of pork are made into an appetizer with a stick that you can pop into your mouth one after another without even getting sauce on your hands. Make plenty so when your guests go hog wild over these, there'll be plenty to go around!
Ingredients
Pork tenderloin

(recommended but you can also use pork loin or even boneless pork country style ribs)

Jalapeños

, seeded and cleaned

Bacon

Jeff's original rub and bbq sauce

Long wooden skewers
Instructions
Step 1: Cube the Meat
Cut the meat into 1-inch cubes or pieces
Step 2: Add the Flavor
Generously apply Jeff's original rub all over the meat making sure to coat all sides

Cover container with lid or plastic wrap.

Place meat in fridge for at least 4 hours but overnight is better to allow the meat to marinate and take on the flavor.
Step 3: Prepare the Peppers
Clean and deseed jalapeños.

Cut peppers in half then cut into pieces about ¾ inch square
Step 4: Partially Pre-cook the Bacon
Cut the bacon in half

Lay the half-strips of bacon into a shallow baking sheet and cook in 375°F oven for about 6 minutes
Step 5: Make the Pops
Cut long skewers to the length you want or about 4 inches long.

Wrap a single piece of meat in a half-slice of partially pre-cooked bacon

Push pointed end of skewers through a piece of pepper then into the bacon wrapped piece of meat

Continue with all meat until completed
Step 6: Smoke the Piggy Pops
Set up your smoker for cooking at about 225-240°F

Place the pops on the smoker grate and close the door

Once the pops are almost done, drizzle sauce on the top (optional)

Pops are done when they reach 145°F in the center (tenderloin) or 165 °F in the center for pork country style rib meat.