RECTEQ Bull RT-700 Pellet Grill Review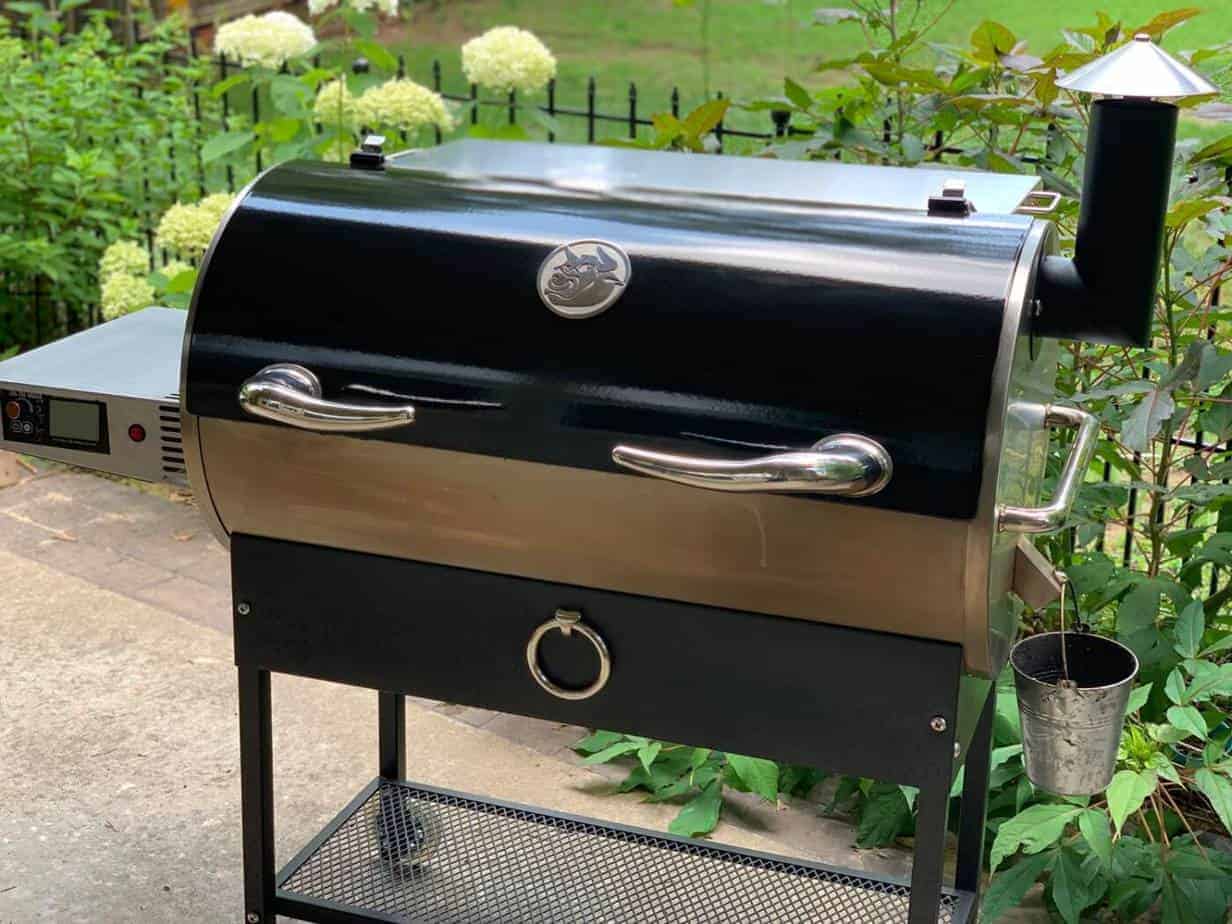 RECTEQ is a game changer where pellet grills are concerned. I've had mine for more than a year now and I can tell you that it is everything they say it is and more. There's a reason why this thing gets such awesome reviews.
Mine was delivered by a freight truck and the huge box was strapped down to a pallet. I also received several bags of pellets, a stainless steel shelf for the front and a heavy duty cover to protect it from the elements when not in use.
It took me a while to get everything unboxed but then I was working alone that day and in spite of the instructions telling me it was best to have (2) people to assemble it, I was able to do it by myself quite easily.
As I took each piece out of the box I immediately noticed the quality of the materials used to manufacture this unit. I was also impressed that all of the seams inside the smoke chamber were sealed with some sort of heavy grade caulk or sealant. I assume this is to prevent heat loss and leaking. Very impressive.
It took me a couple of hours to install the chimney, front bull horn handles, controller, and legs and hoist it to an upright position– of course I was stopping a lot to take pictures of the process.
But when it was finished, it was a beautiful sight to behold!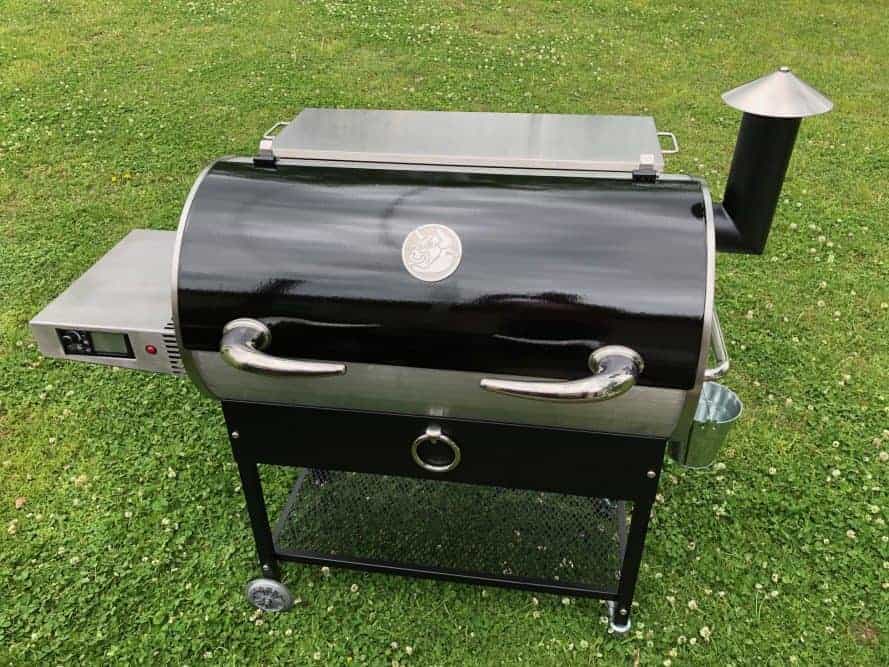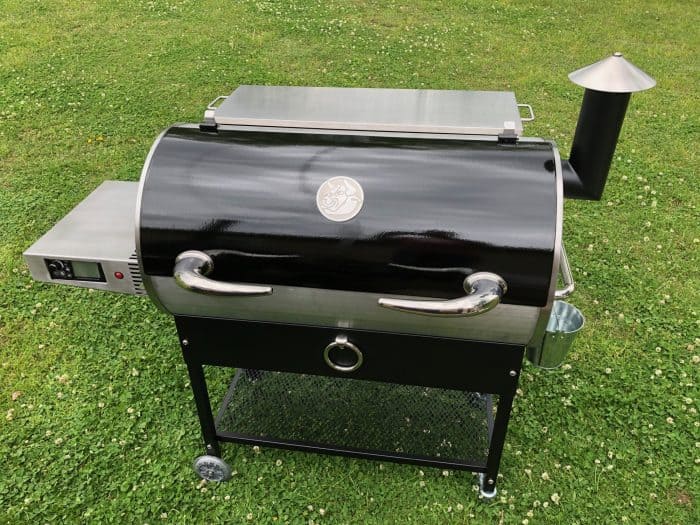 Let's start with the main components:
The BIG Pellet Hopper
This thing is on the very back of the unit and it's huge! It holds 40 lbs of pellets which means you'll not need to fill it up very often and you can run it for a day and a half without adding more fuel.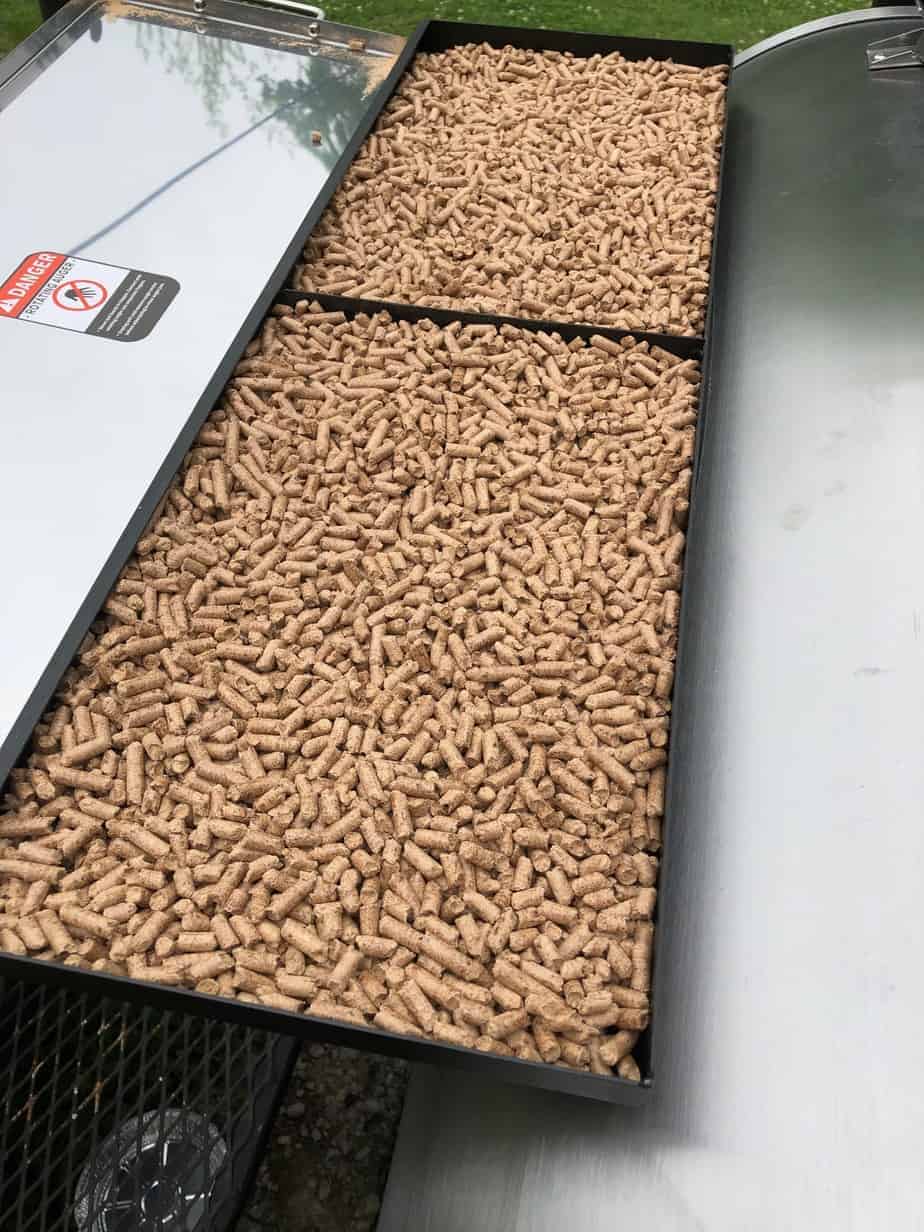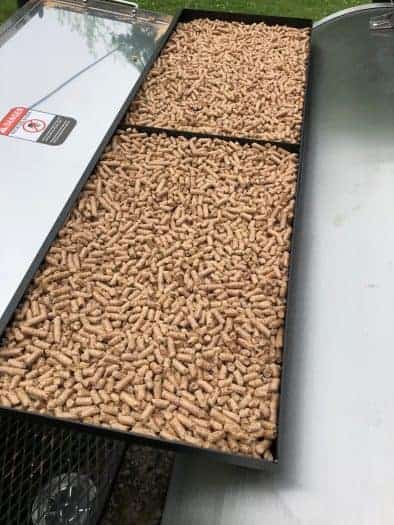 The hopper being on the back allows for a shorter distance to move the pellets from the hopper to the burn pot.
The stainless steel lid on the hopper makes a great place to sit foil pans to keep the food warm as well.
The Cooking Chamber
All stainless steel, sealed seams and extremely heavy duty says it all. At approximately 36 inches wide and 20 inches front to back, the cooking area is more than enough to cook for a large crowd. That's around 700 sq. in. of cooking space.


The ¼ inch stainless steel rod cooking grates are very heavy duty as well and makes them easy to keep clean. The fact that they are split into (2) pieces means they will fit into most dishwashers if you really want to get them cleaned up.
An interior light with a on/off switch on the controller makes it easy to see what you are cooking at night and the heavy duty glass cover over the bulb is dishwasher safe for easy cleaning.
The Burn Pot and Ignitor
The burn pot is stainless steel like much of the rest of the smoker so it's very heavy duty and built to last. The ignitor is made of ceramic unlike most other ignitors on other brands of pellet smokers which are made of steel. The ceramic ignitor is the longest lasting ignition system for pellet smokers on the market.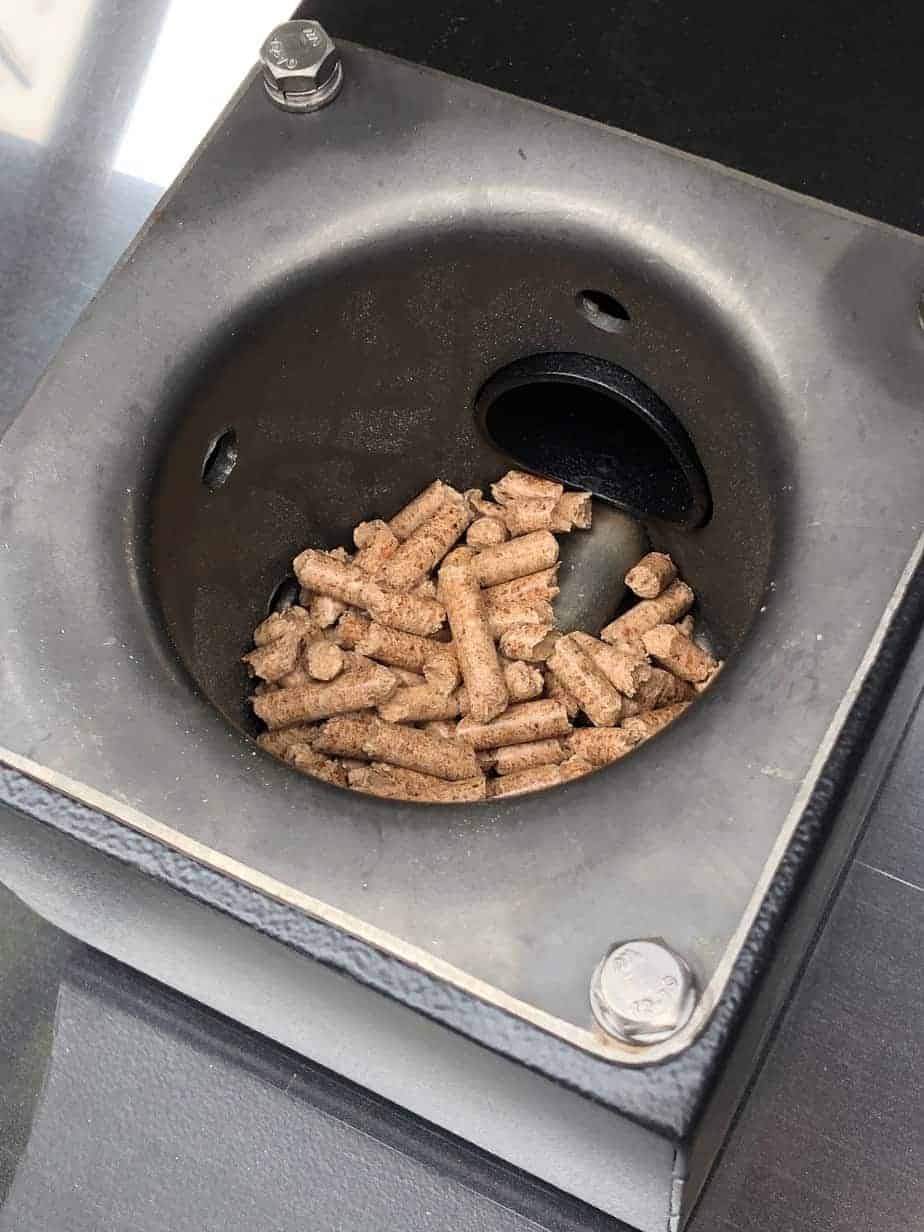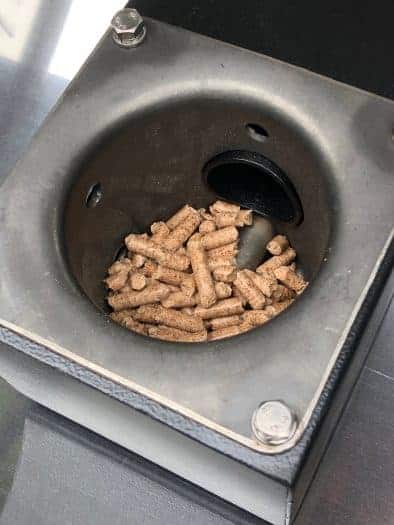 The Controller
This is where a lot of people are going to get very excited. Most pellet smokers maintain a heat range and while this works just fine, it is a source of contention for many.
RECTEQ decided to do what no one else has done and make it hold an exact temperature. The controller is a very fancy computer controlled one that not only holds an absolutely precise temperature, but it also connects to the Wi-Fi in your home and allows you to monitor and control the smoker right on your smart phone from anywhere.
As if that's not enough, the controller has inputs for not one but two probes (included) so you can also monitor the temperature of what you are cooking x 2.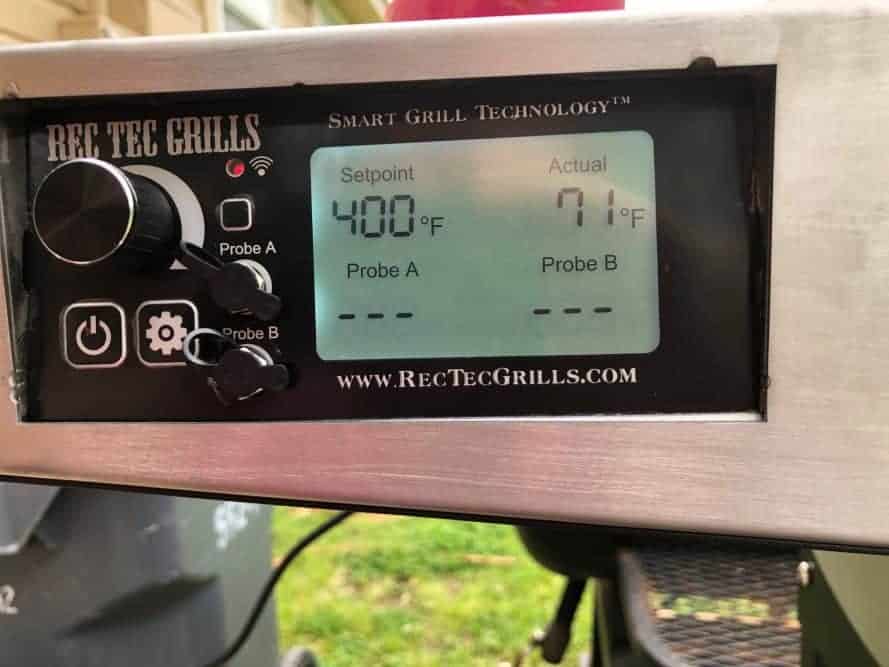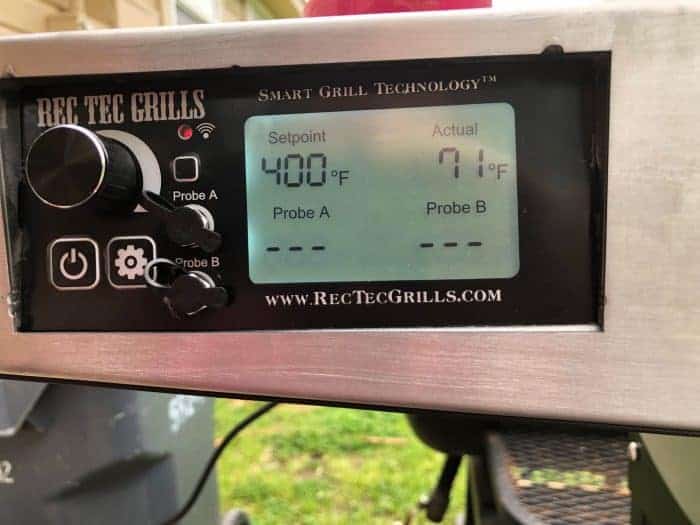 A short while back, I placed a ham in the RECTEQ smoker before I left for church on Sunday morning and one hour later, I turned it on, set the temperature and monitored it (very discreetly of course) via my smart phone so it would be ready right when we got home. Worked like a charm!
Smoke Production and Flavor
It is a known fact that some pellet smokers give a much lighter smoke flavor than most other smokers and this often leaves users wanting a little more.
The RECTEQ uses an algorithm to pulse the fan on and off at lower temperatures in order to produce maximum smoke. In a blind taste test you'd be hard pressed to tell the difference between food that is cooked on a RECTEQ and any other wood or charcoal smoker.
As with most pellet smokers, the lower the heat, the more smoke you get however I have found that I get better smoke with the RECTEQ at any setting between 180 and 250°F than I get on ANY OTHER pellet smoker.
The Smart Phone App
I normally don't mention the app but the one for RECTEQ is especially well made and they just updated a while back so it's even better. More than anything, it's easy to use, large numbers so it's easy to see and the graphing that it does automatically for your cooks is second to none.
You can name your RECTEQ anything you like– mine is "The Bull" and you can monitor and control your "Bull" from a single screen with no need to switch back and forth unless you are doing something a little more technical like adjusting the feed rate.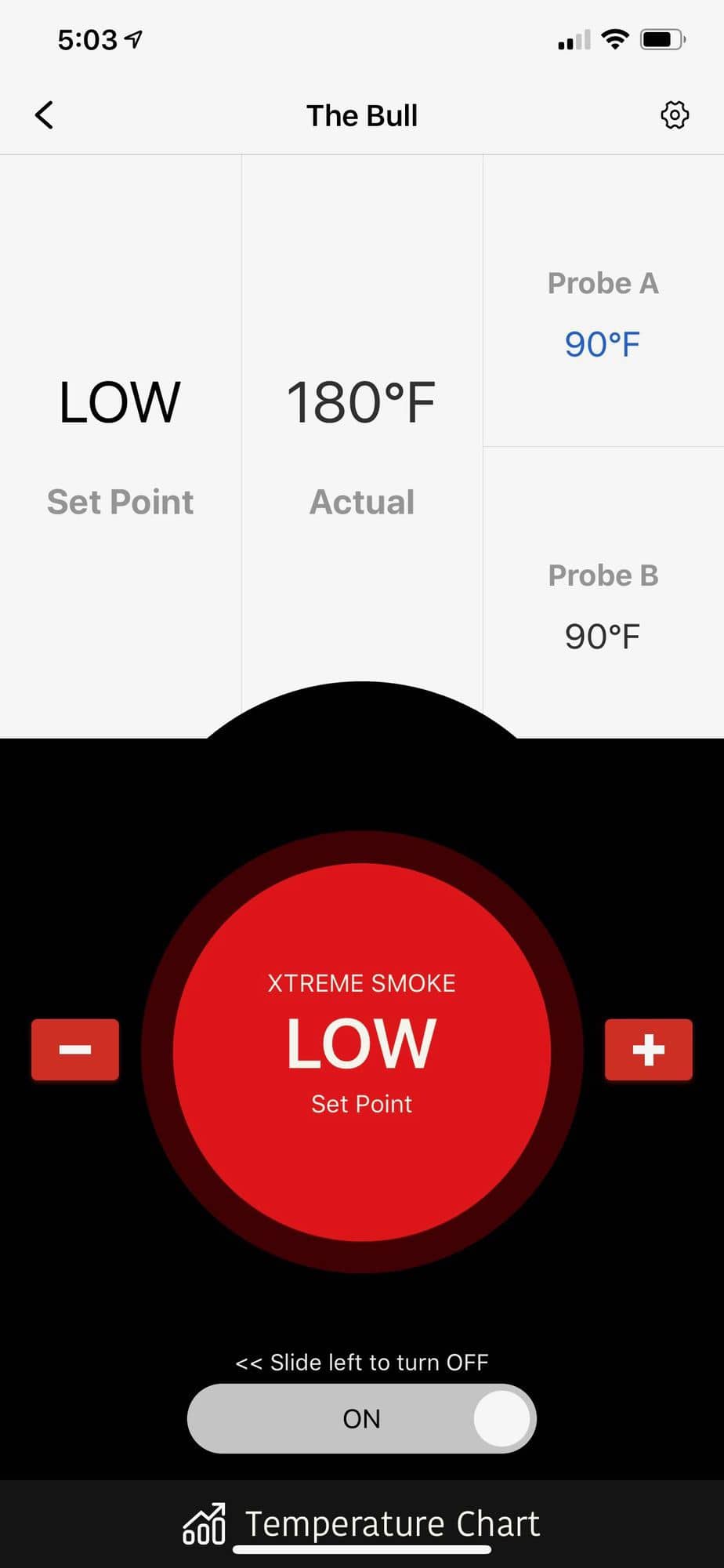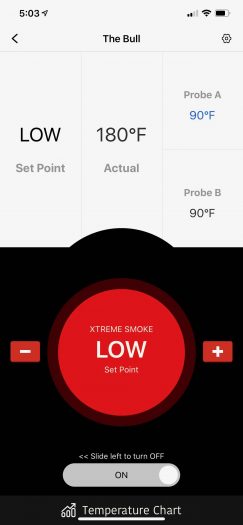 Final Thoughts
In case you can't tell, I really love this pellet smoker. Like most other pellet smokers, when you are cooking on this unit, you are cooking and smoking with 100% real wood and nothing else. It's a wood smoker and I love that!
The smoker looks absolutely awesome especially with all of the stainless steel contrasted with that shiny black lid and the stainless steel emblem, towel hook and bull horns on the front.
There's a few features that I am very used to having on other pellet smokers such as a pellet dump system, external access to the burn pot for easy cleaning and a built-in 2nd shelf so those are things I am hoping that RECTEQ decides to add as standard features on future models. But even without those features, the sheer quality of this smoker, its' ability to hold an absolute precise set temperature and the ability to control it so easily makes it well worth the price in my opinion.
I have used it long enough to be able to trust it and it is quite common for me to load the thing up with pork butts, briskets, etc and go to bed knowing that I don't have to worry about a thing. It's going to hold the temperature I set until the cows come home or it runs out of pellets.
Let me know in the comments below if you have this smoker and what you like or dislike about it. This helps other potential buyers make an informed decision when it comes to their next smoker purchase.
You can learn more, see the current price and/or get a great package deal on the RECTEQ RT-700 "The Bull" + 200 lbs of pellets (5 bags @ 40 lbs each), a premium cover and (2) mesh cooking mats at https://smoking-meat.com/bull and this includes Free shipping!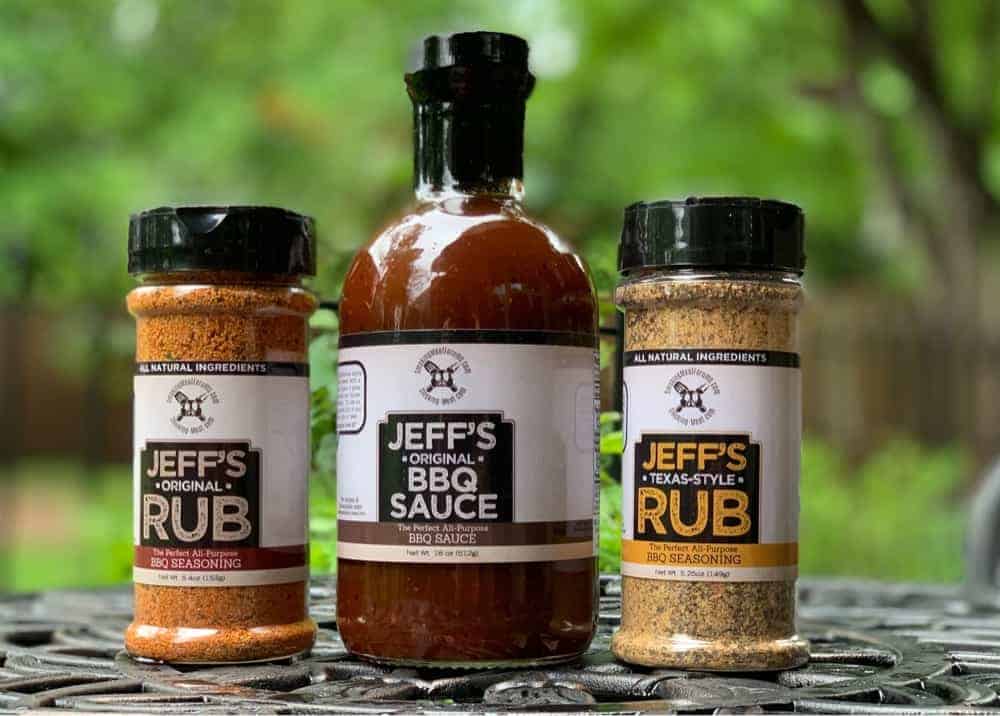 Order Jeff's Rubs and Barbecue Sauce TODAY!
✅ My rubs and sauce will be the best thing you've ever tasted and it's a great way to support what we do!
Note: You can also order the formulas for my rubs and sauce and make these yourself at home. Grab those HERE and download immediately.