Smoked Corned Beef Rollups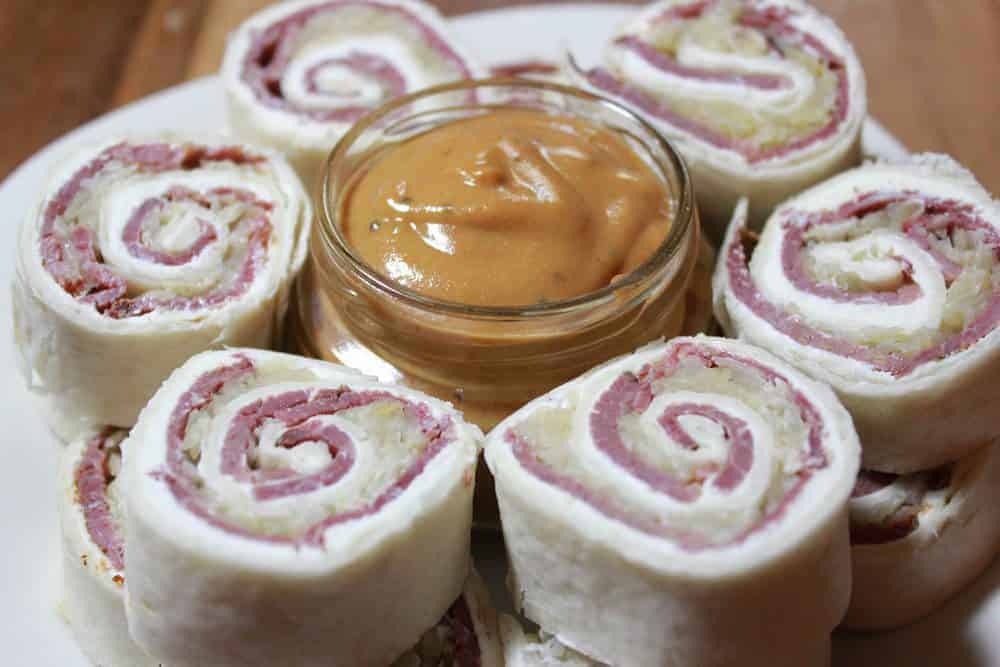 Smoking-Meat.com is supported by its readers. We may earn an affiliate commission at no extra cost to you if you buy through a link on this page.
Smoked corn beef rollups are a great way to use up leftover corned beef. I have been known to smoke a corned beef brisket just for the sole purpose of making a batch of these rollups or pinwheels as some folks call them.
That little jar in the center of the rollups is my very own concoction using my barbecue sauce and the recipe is as follows:
Jeff's Spicy Mustard Sauce
Combine well and place into a condiment cup or small bowl for dipping.
Also great on quesadillas, burgers, hotdogs and even pizza.
How to Make the Smoked Corned Beef Rollups
First off, if you need instructions for making the best smoked corned beef you've ever had, check out this recipe on making smoked corned beef quesadillas where I have some very concise directions for smoking the corned beef brisket.
Ingredients
2 large flour tortillas
(1) 8-oz package of cream cheese, softened
2 cups swiss cheese, grated
8-10 slices of smoked corned beef,
1/2 cup sauerkraut
Lay a single flour tortilla on the cutting board or counter top and spread a generous amount of cream cheese onto it using a spoon.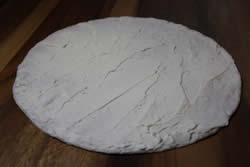 Lay strips of of sliced smoked corned beef onto the top of the tortilla.
There is no need to cover it all the way out to the edges.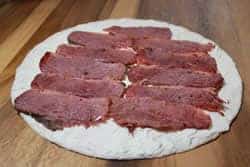 Spread the grated swiss cheese and the sauerkraut evenly onto the top of the slices of meat.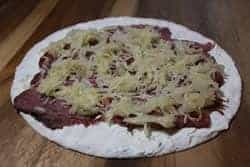 Roll up the tortilla and all of the toppings into a very tight roll away from you.
Make sure the end of the roll is on the bottom and cut off the ends as shown (about 3/4 inch on each side).
Slice into 3/4 inch pieces.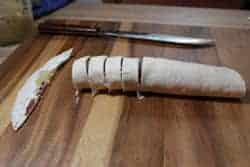 Stack the smoked corned beef rollups onto a plate or serving tray with a jar or bowl of the dipping sauce (recipe above) and serve right away.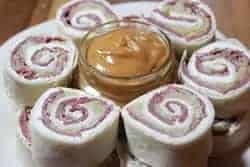 Did you know? You can order the MASTER FORMULAS which allow you to make Jeff's rubs and barbecue sauce at home using your own ingredients! Order the Recipes