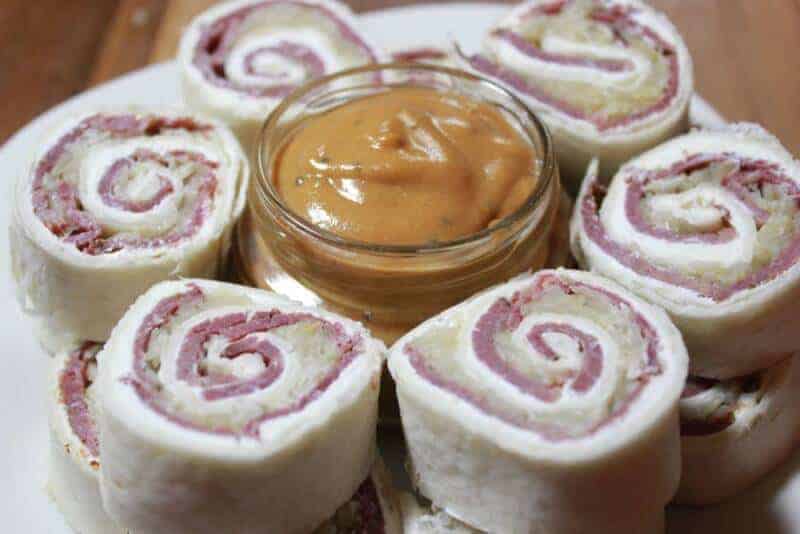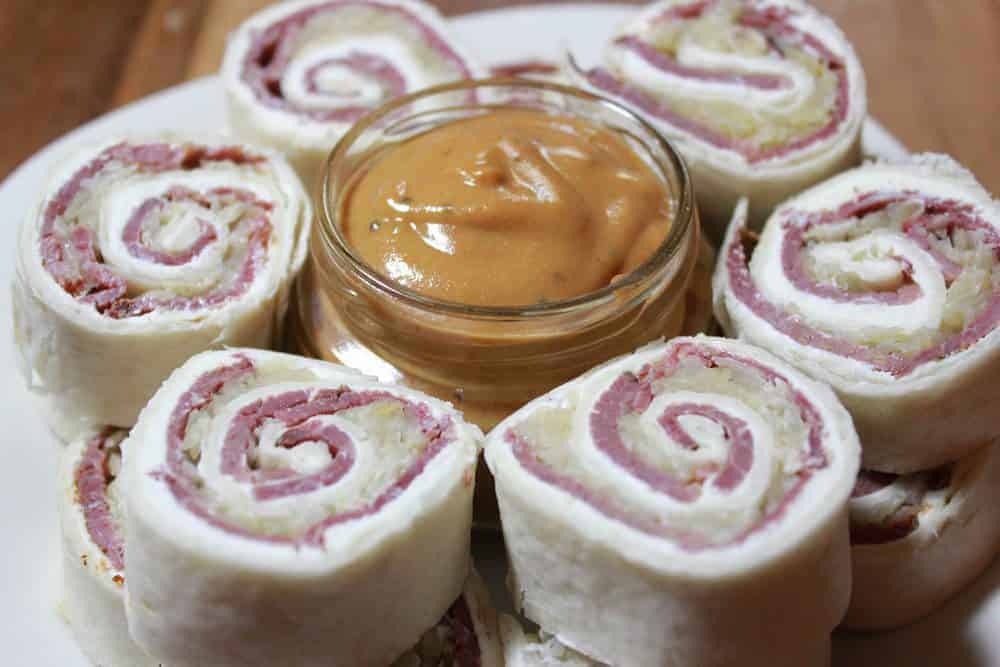 Smoked corn beef rollups are a great way to use up leftover corned beef. I have been known to smoke a corned beef brisket just for the sole purpose of making a batch of these rollups or pinwheels as some folks call them.
That little jar in the center of the rollups is my very own concoction using my barbecue sauce (Purchase formula here | Purchase bottled sauce) and the recipe is as follows:
Jeff's Spicy Mustard Sauce
Combine well and place into a condiment cup or small bowl for dipping.
Also great on quesadillas, burgers, hotdogs and even pizza.
How to Make the Smoked Corned Beef Rollups
First off, if you need instructions for making the best smoked corned beef you've ever had, check out this recipes on making smoked corned beef quesadillas where I have some very concise directions for smoking the corned beef brisket.
Ingredients
2 large flour tortillas
(1) 8-oz package of cream cheese, softened
2 cups swiss cheese, grated
8-10 slices of smoked corned beef,
1/2 cup sauerkraut
Lay a single flour tortilla on the cutting board or counter top and spread a generous amount of cream cheese onto it using a spoon.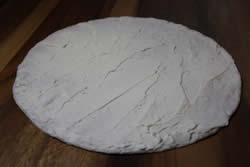 Lay strips of of sliced smoked corned beef onto the top of the tortilla.
There is no need to cover it all the way out to the edges.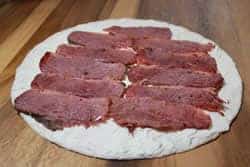 Spread the grated swiss cheese and the  sauerkraut evenly onto the top of the slices of meat.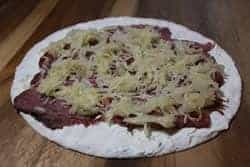 Roll up the tortilla and all of the toppings into a very tight roll away from you.
Make sure the end of the roll is on the bottom and cut off the ends as shown (about 3/4 inch on each side).
Slice into 3/4 inch pieces.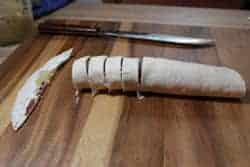 Stack the smoked corned beef rollups onto a plate or serving tray with a jar or bowl of the dipping sauce (recipe above) and serve right away.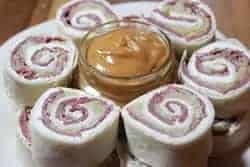 Jeff's Smoking Meat Books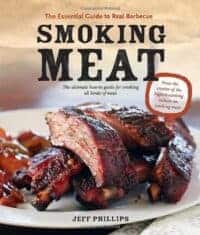 Smoking Meat: The Essential Guide to Real Barbecue – The book is full of recipes and contains tons of helpful information as well. Some have even said that "no smoker should be without this book"!
With more than 1000 reviews on Amazon.com and a rating of 4.7 out of 5 stars, it comes highly recommended and is a Bestseller in Barbecuing & Grilling books on Amazon.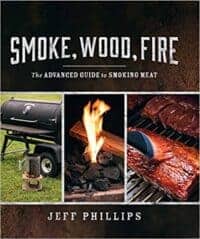 Smoke, Wood, Fire: The Advanced Guide to Smoking Meat – Unlike the first book, this book does not focus on recipes but rather uses every square inch of every page teaching you how to smoke meat. What my first book touched on, this second book takes it into much greater detail with lots of pictures.
It also includes a complete, step-by-step tutorial for making your own smoked "streaky" bacon using a 100 year old brine recipe.