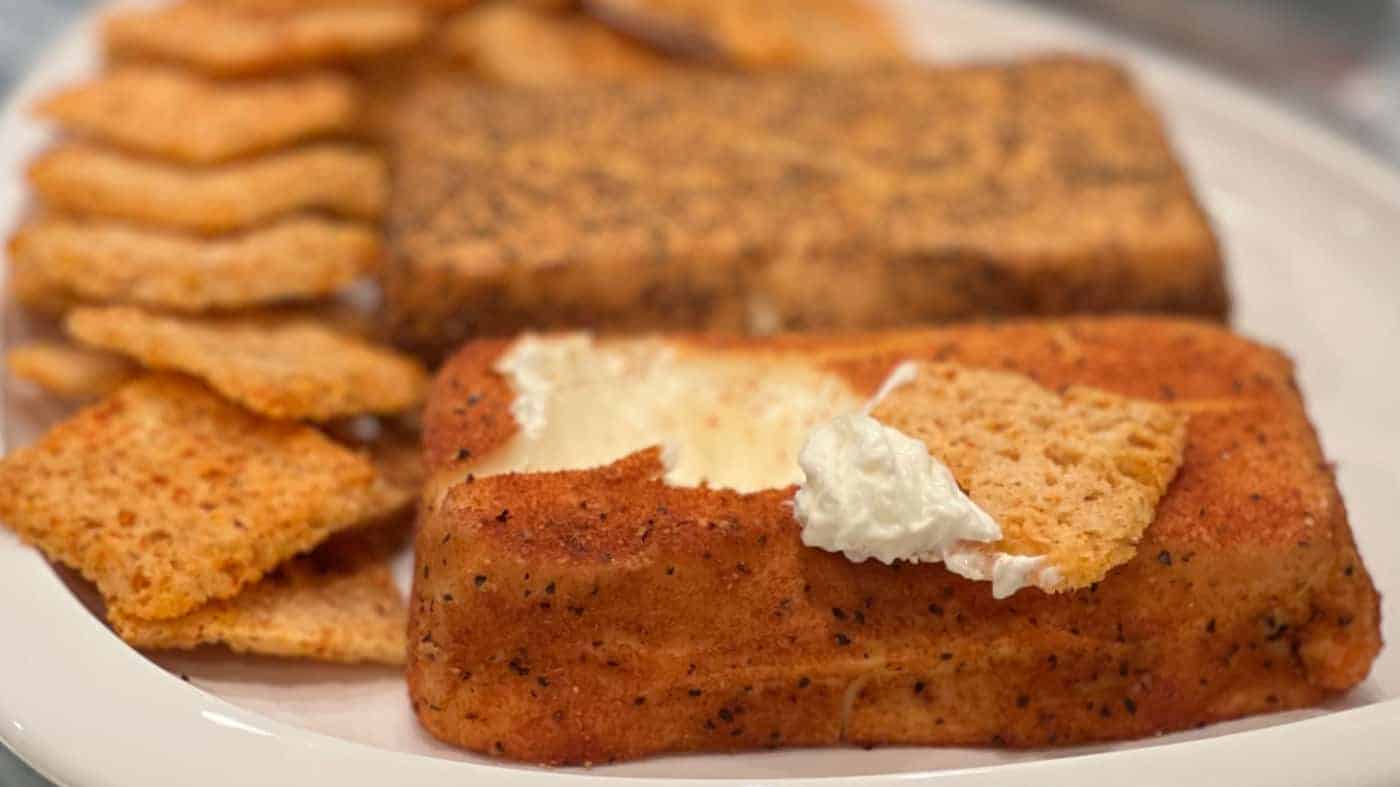 Smoking-Meat.com is supported by its readers. We may earn an affiliate commission at no extra cost to you if you buy through a link on this page.
Read this article without ads
Smoked cream cheese is soft, warm and delicious and it may just change your life as you know it! I love cream cheese and tend to use it in a lot of recipes but up until now, I've never tried to smoke it by itself.
Boy have I been missing out!
Here's how you do it and you owe it to yourself to do this at your house soon.
Helpful Information
Prep Time: 5 minutes
Cook Time: 3 hours
Smoker Temp: 160-200°F
Meat Finish Temp: n/a
Recommended Wood: Pecan
What You'll Need
Step 1: Cream Cheese into Pan
You will need a flat cookie sheet or foil equivalent to lay the blocks of cream cheese on. I used the pan only from my rack and pan set.
I used foil to make cleanup super easy.
2 blocks of cream cheese (8 ounces each) were laid in the center of the pan.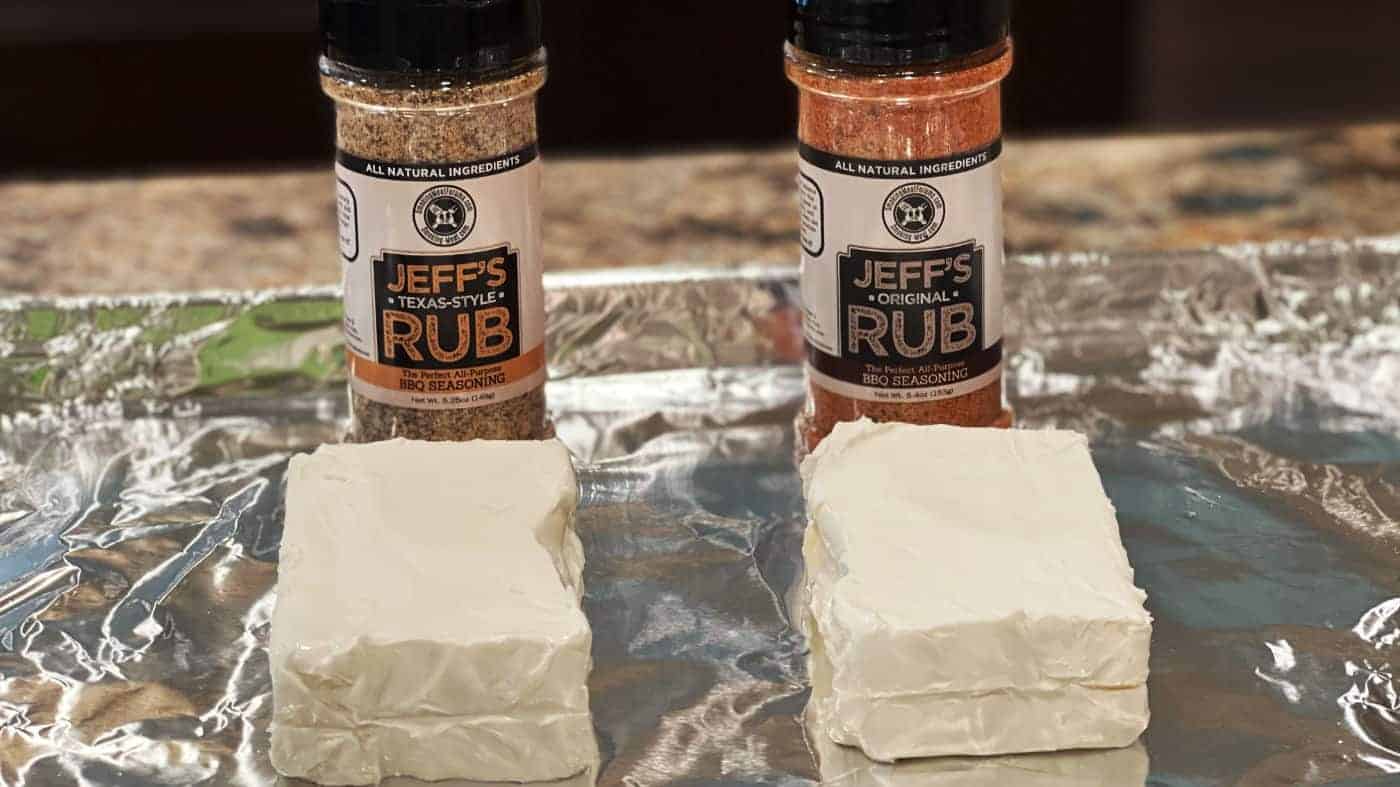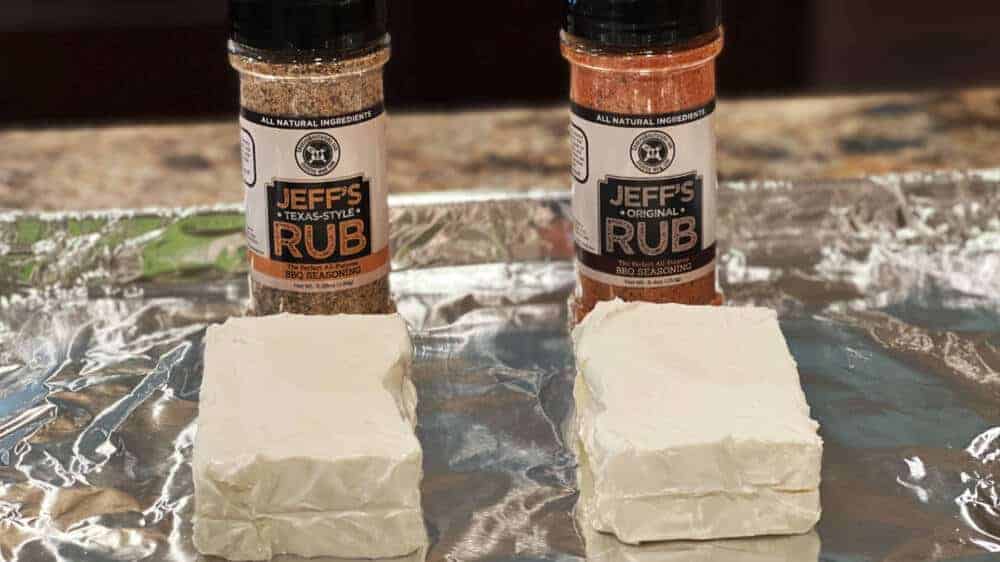 Step 2: Add Seasoning
I chose to add my Texas style rub to one of them and my original rub to the other. You can use something different if you prefer but it needs to be a low salt rub like mine so you can add plenty without it being too salty.
Apply the rubs onto the top, bottom and sides.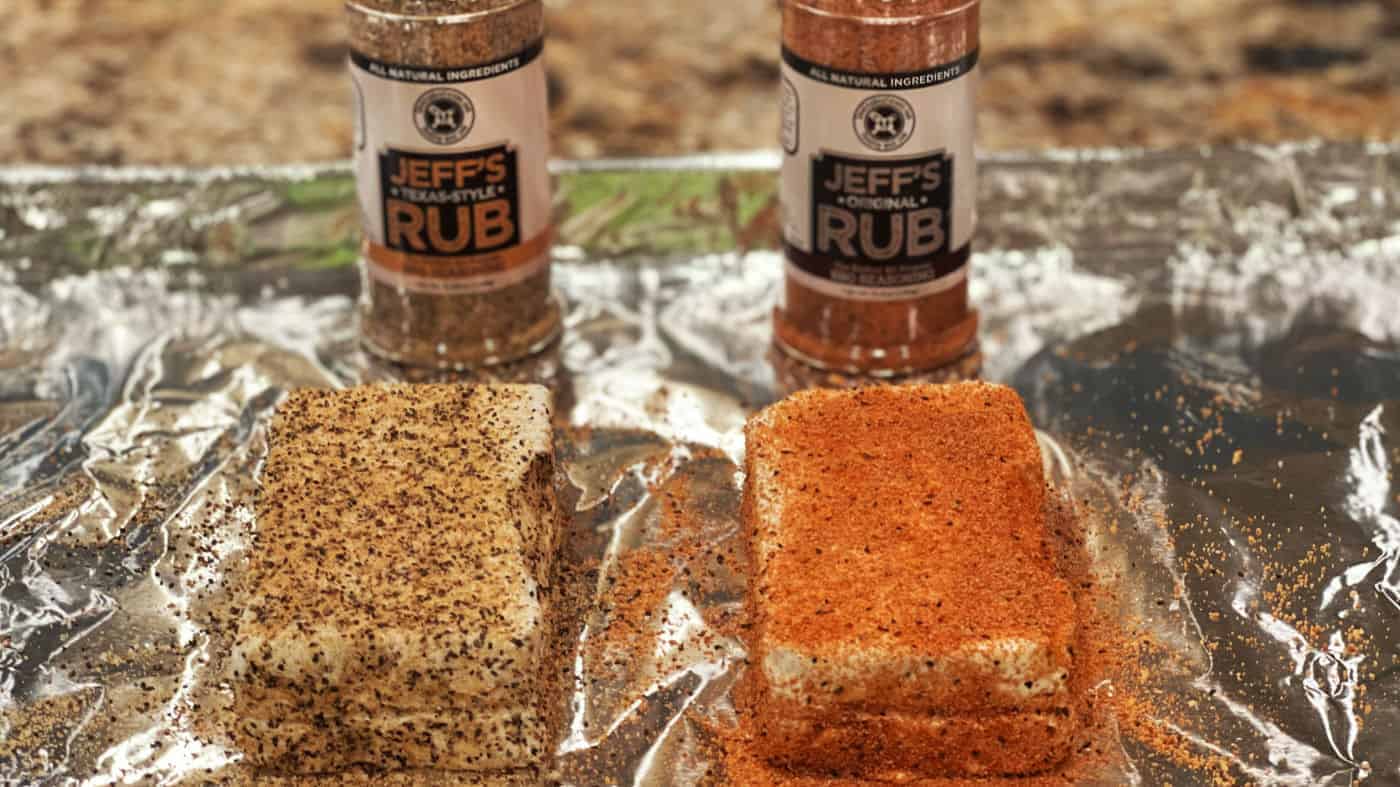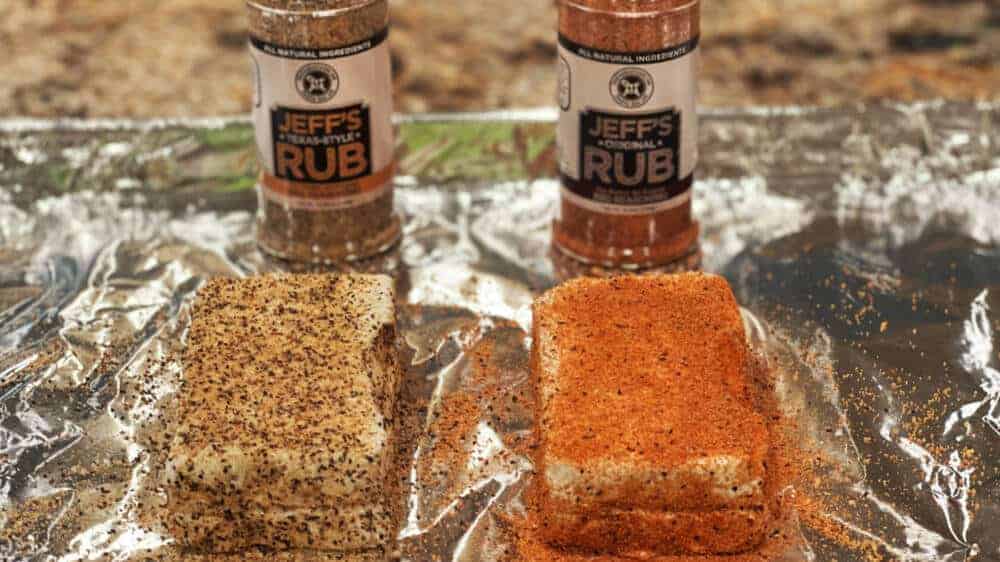 Note: I have not tried mixing other things into the cheese, but I'm thinking you could mix things in then form it back into a block or shape of your own choice. I'll do a separate recipe on that at a later time.
Step 3: Smoke Time
The idea for setting up your smoker is low, indirect heat and lots of smoke. A pellet smoker is perfect for this since most of them have a special smoke setting that maintains 160-180°F.
You do need a little heat to get the cheese really soft on the inside but I recommend keeping it below 225°F if possible with 160-180°F being ideal.
A water pan is not necessary with this process. If your smoker uses a water pan to block the heat from hitting the meat directly, just leave it dry or put minimal water in it.
Place the whole pan on the grate..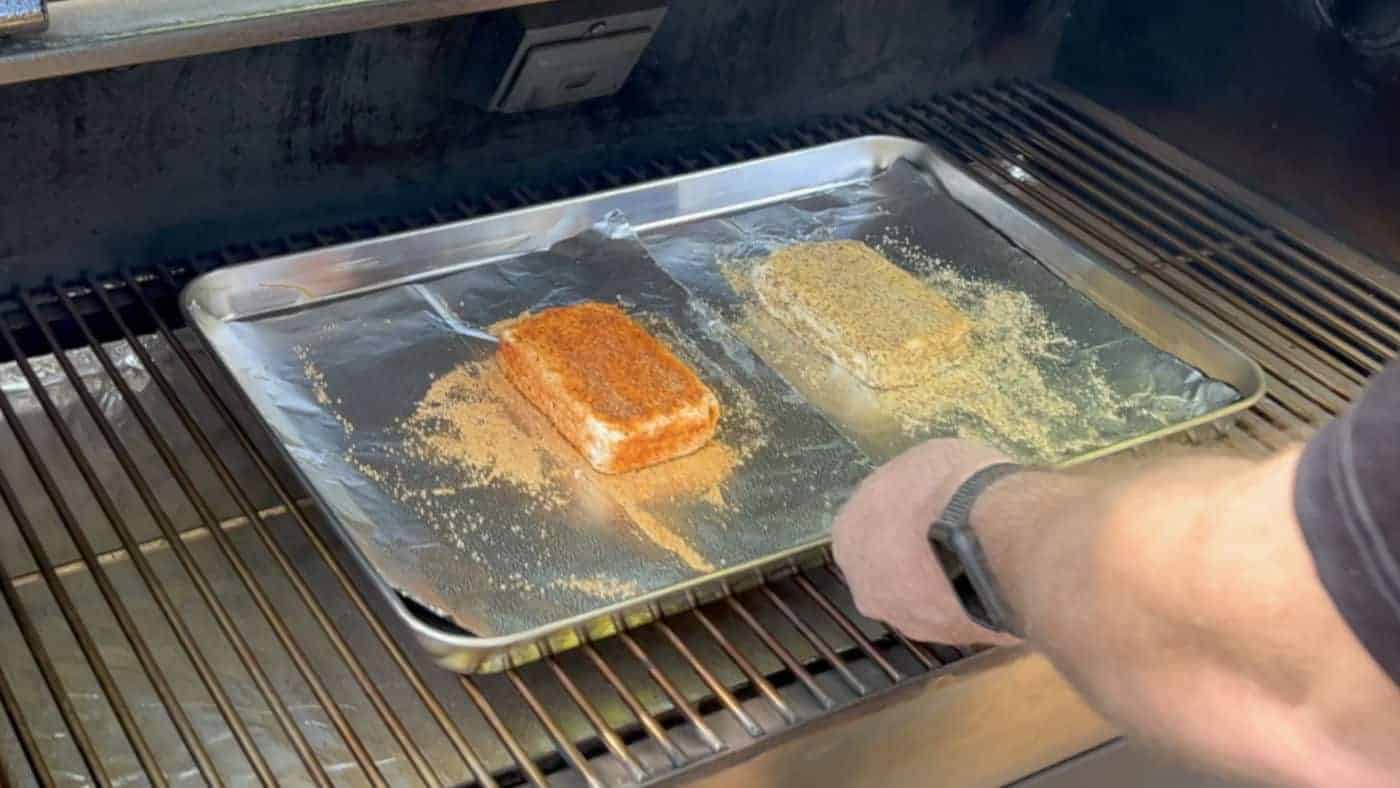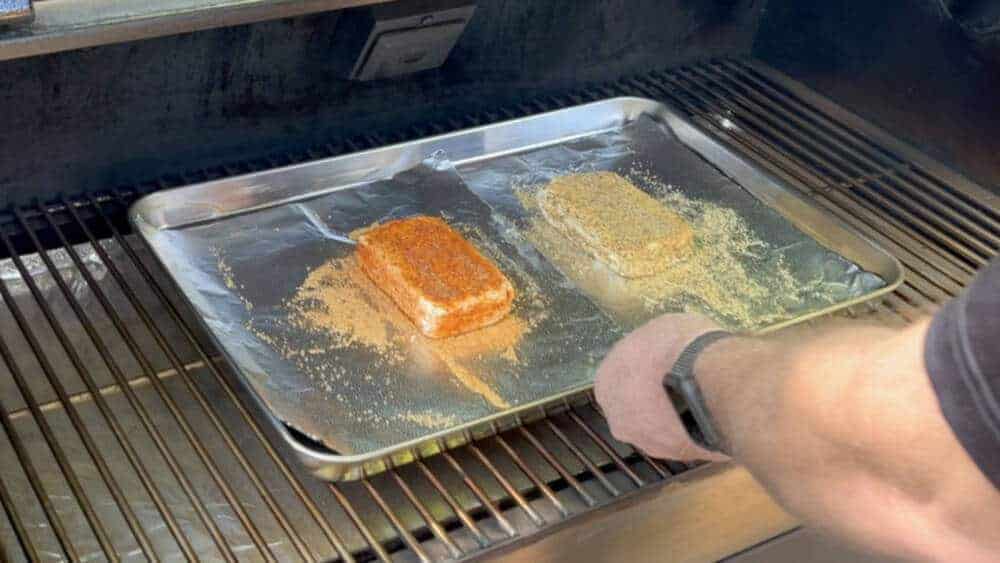 Let the smoke roll for about 3 hours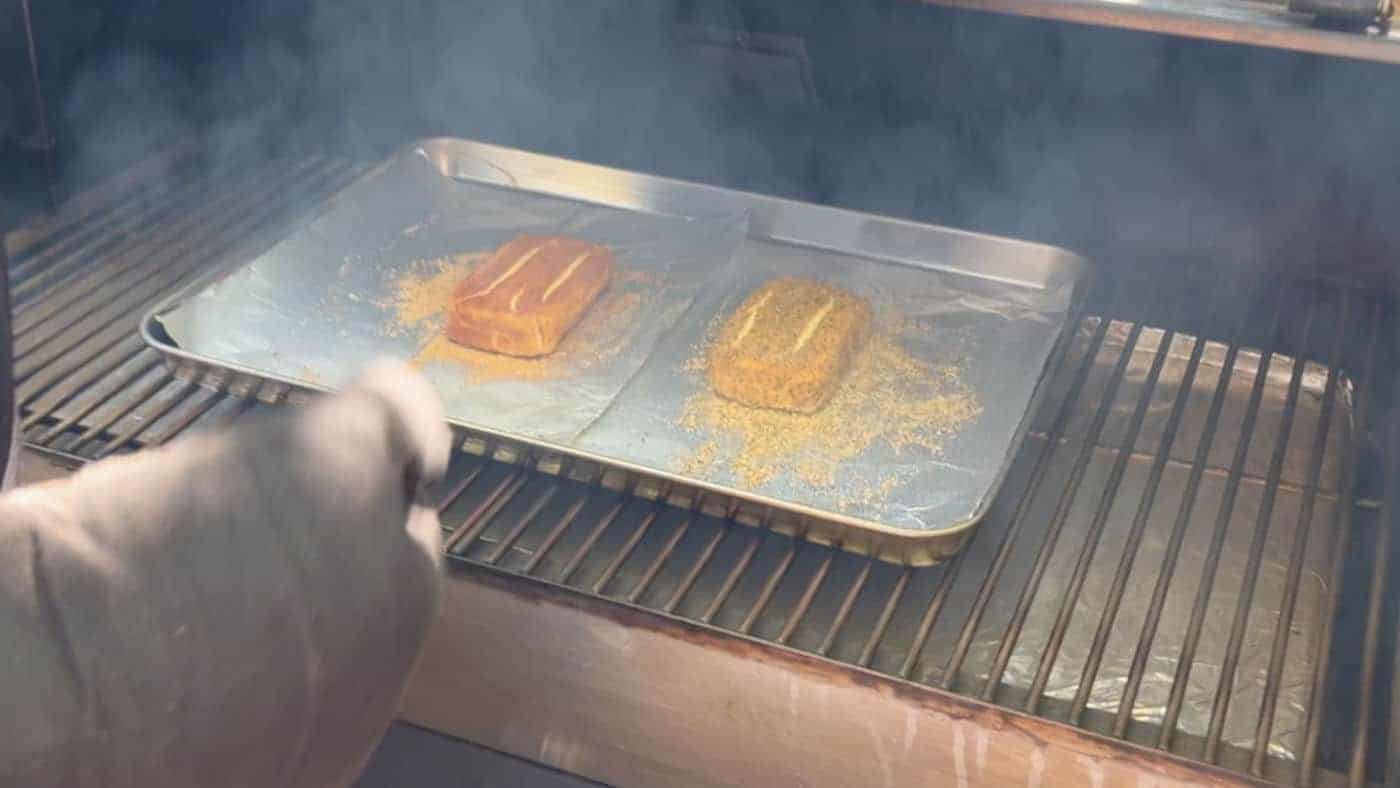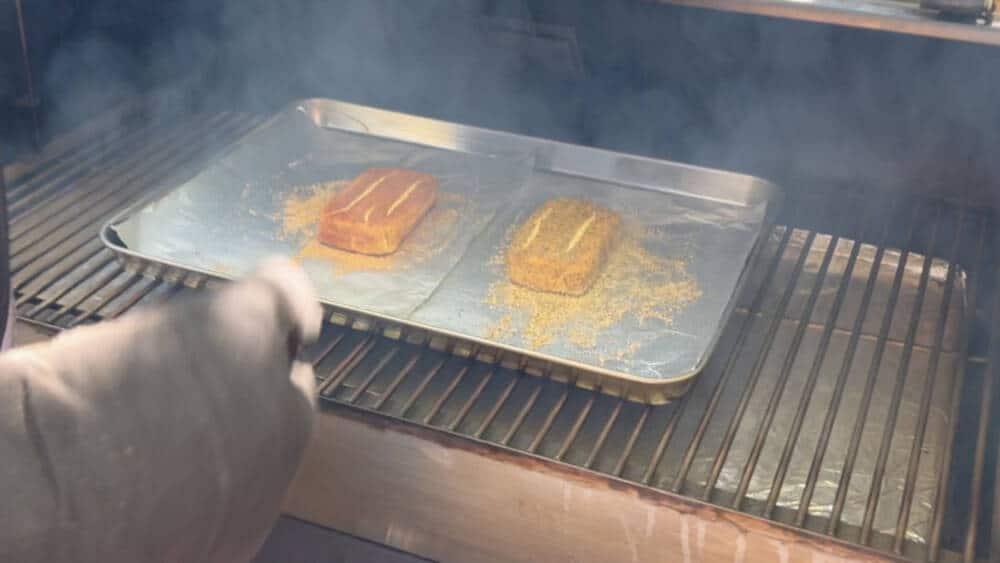 Step 4: Serve It Up
Remove the smoked cream cheese from the smoker and serve it up immediately with your favorite crackers or a selection of various pretzels, crackers, crisps, etc.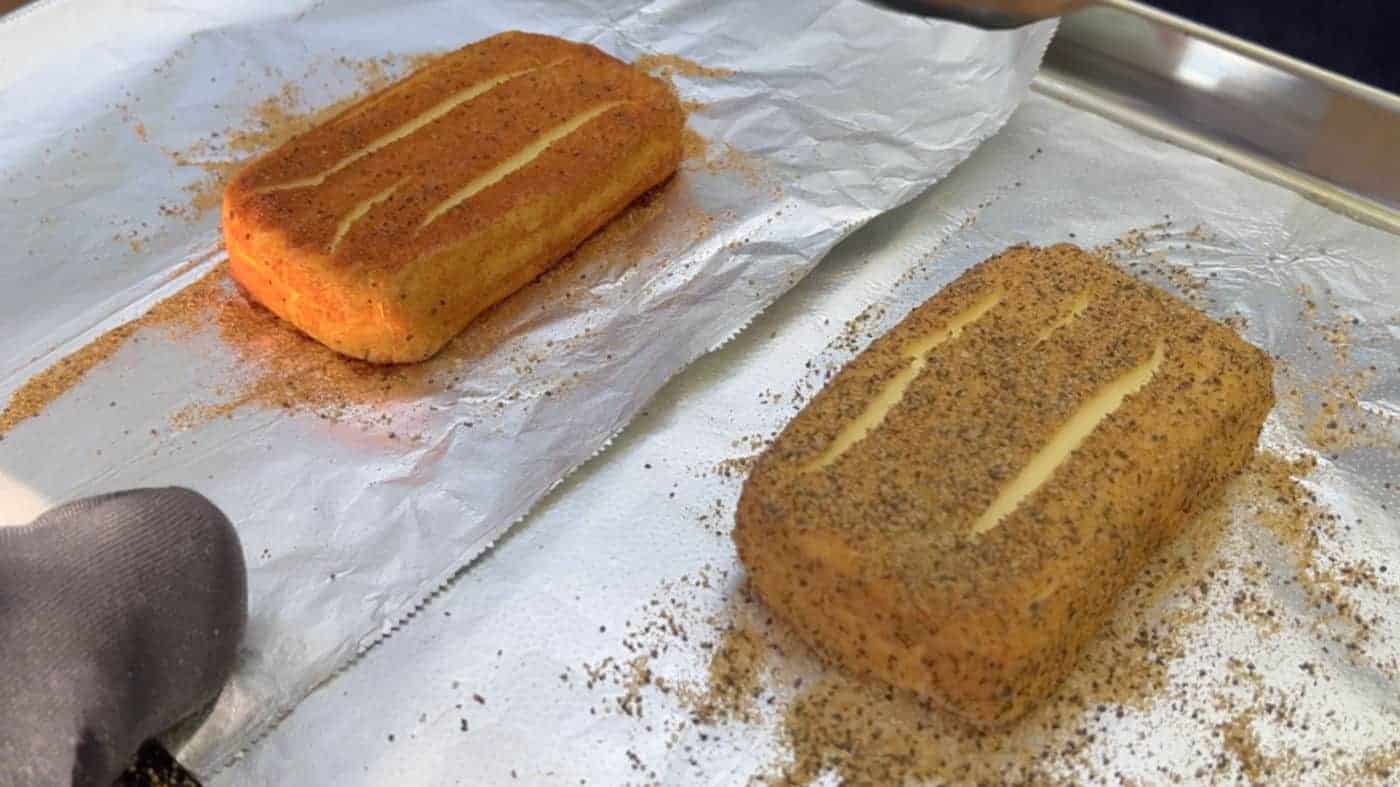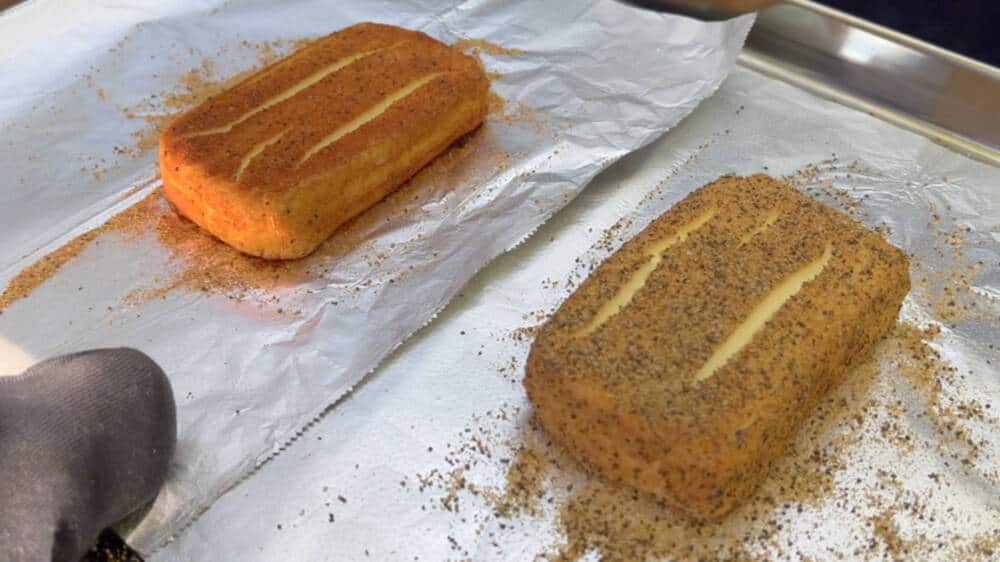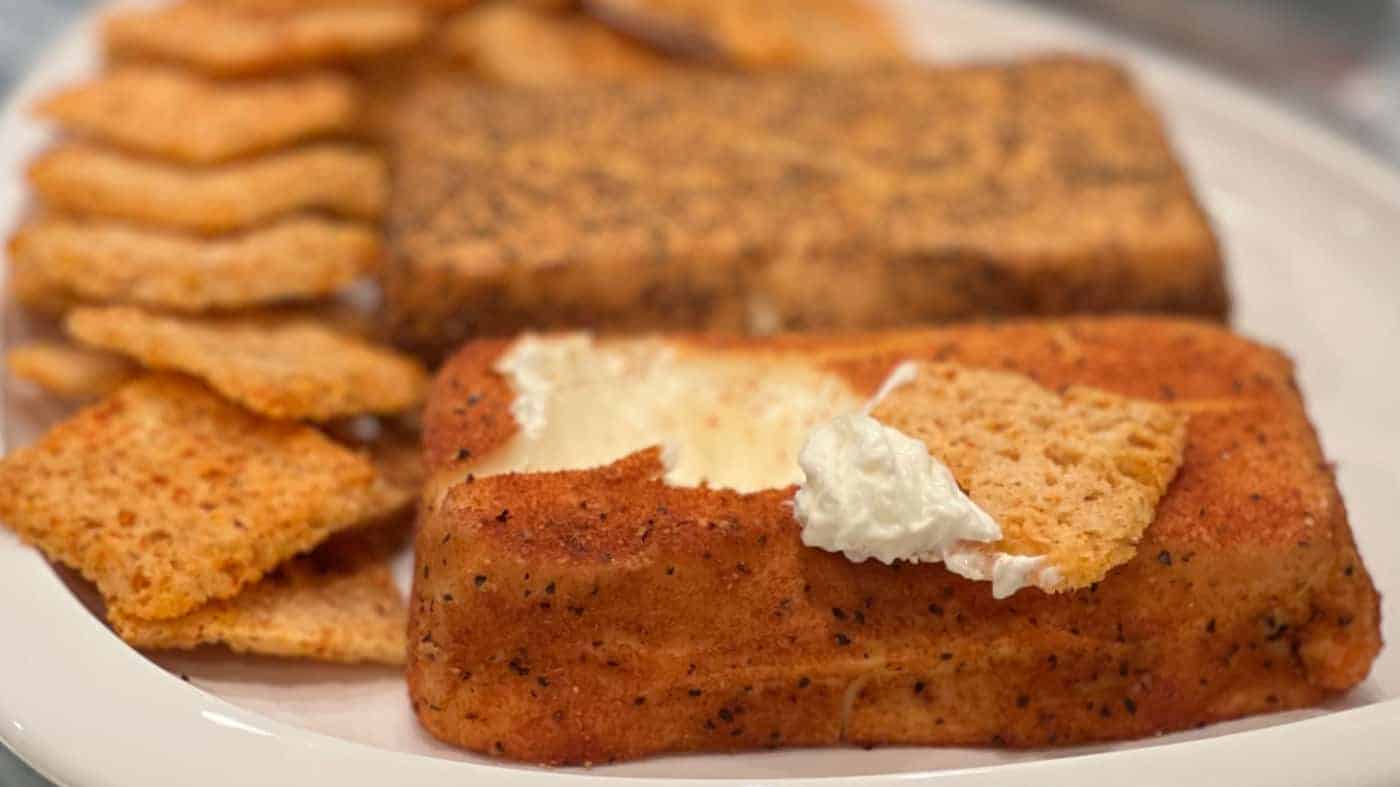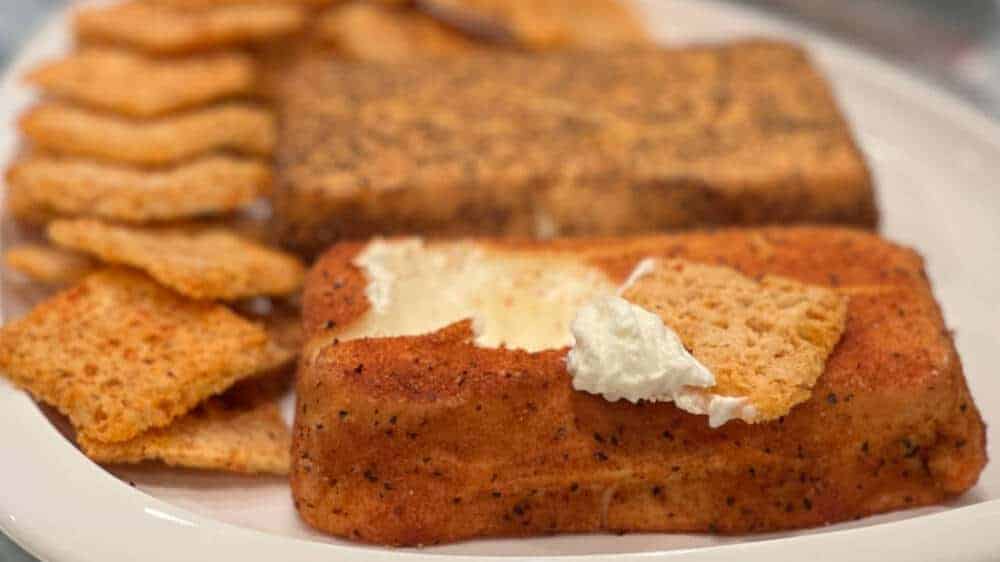 Smoked Cream Cheese
Smoked cream cheese is soft, warm and delicious and it may just change your life as you know it!
Instructions
Place blocks of cream cheese on a cookie sheet or shallow pan.

Apply barbecue rub or your own favorite seasoning to the top, bottom and sides.

Set up smoker for cooking at 160-180°F using indirect heat. Note: Pellet smokers work well for this since the special smoke setting usually maintains this temperature range while producing a lot of smoke.

Let the cream cheese smoke for about 3 hours.

Remove from the smoker when finished and serve immediately with an ample supply of crackers or pretzels for dipping.

Enjoy!
Notes
Feel free to mix other ingredients into the cheese then re-form into blocks or another shape of your choice before smoking.
Get Jeff's Products!