Maple Barbecue Pork Tenderloins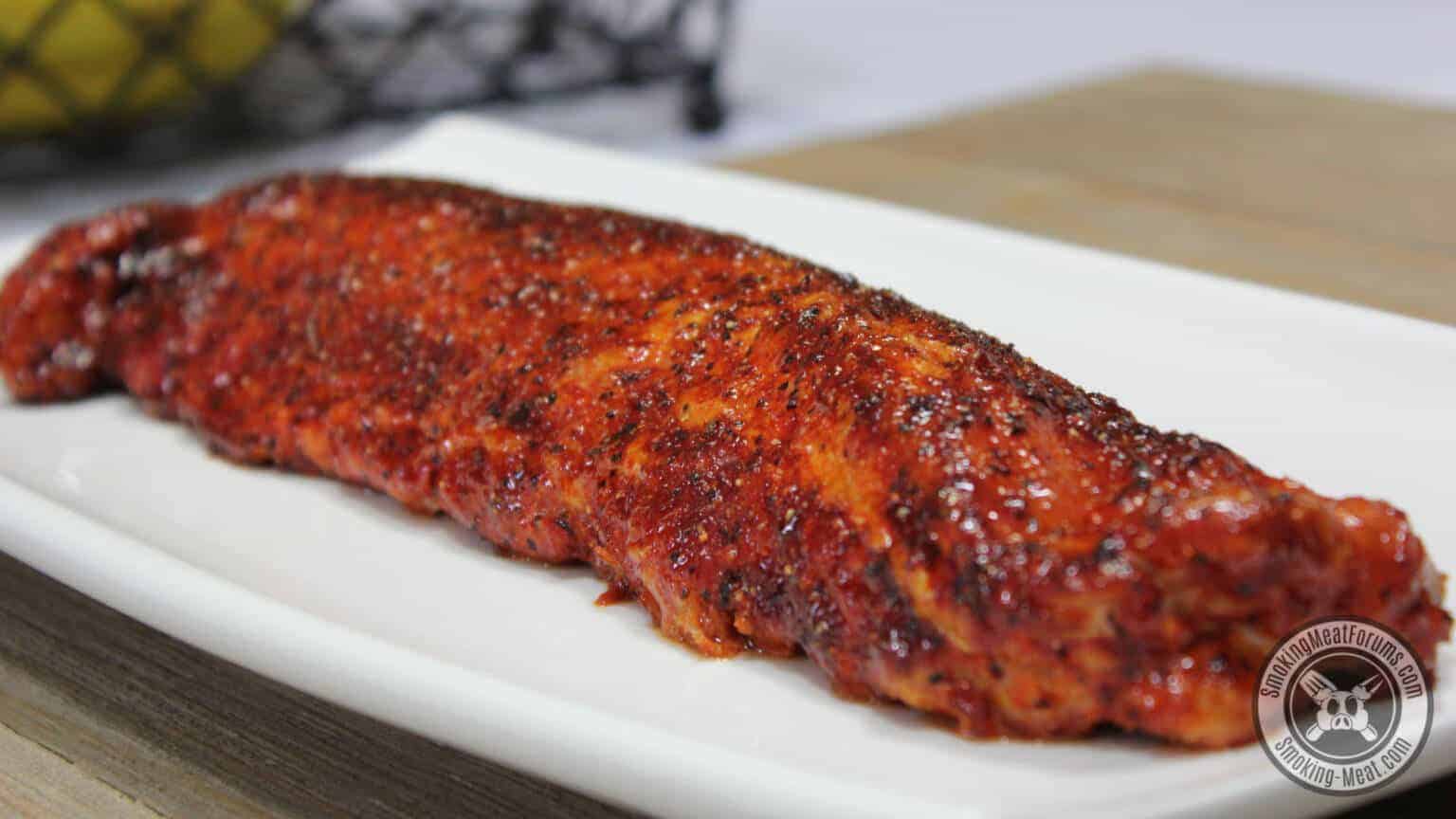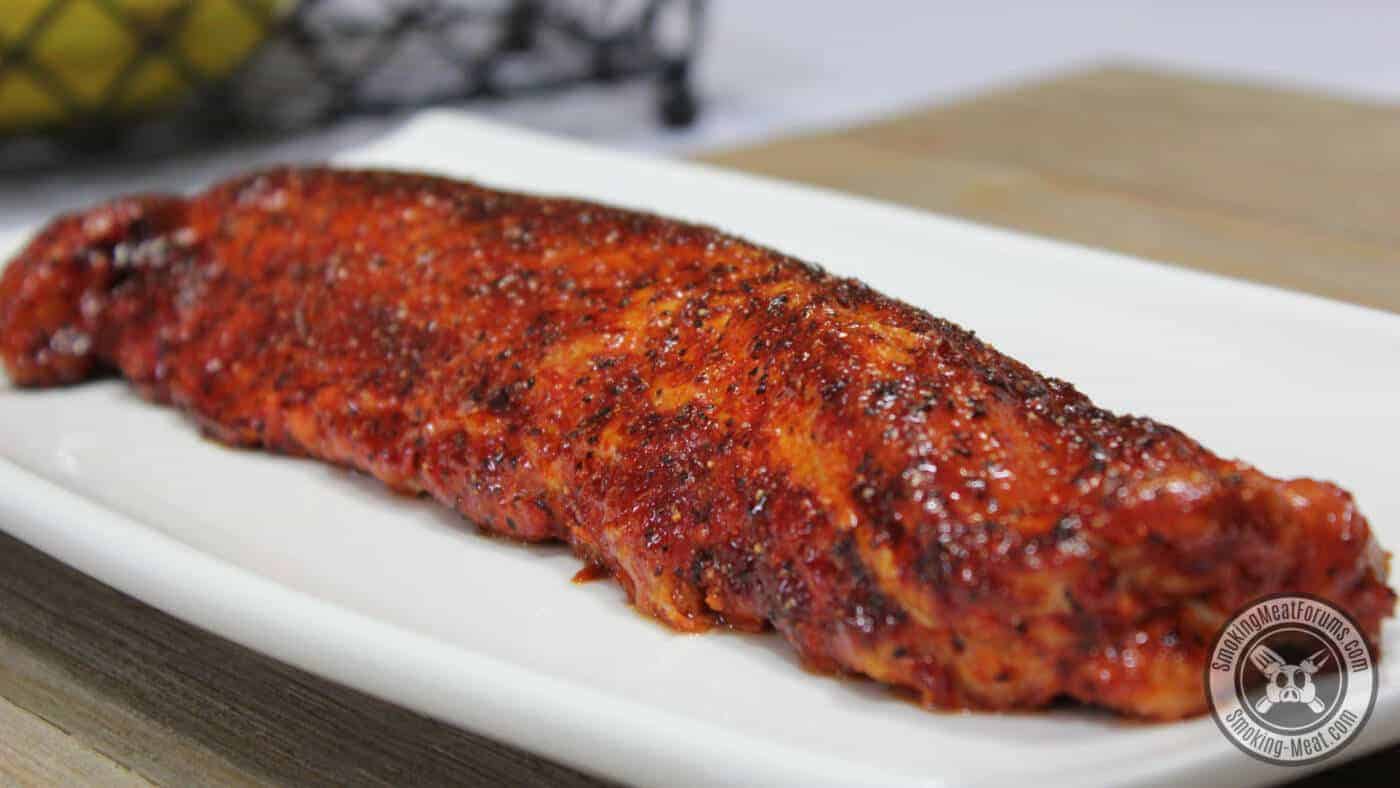 Smoking-Meat.com is supported by its readers. We may earn an affiliate commission at no extra cost to you if you buy through a link on this page.
Read this article without ads
Smoked pork tenderloin is lean, delicious and easy to cook in any smoker.
I used maple syrup mixed with my original rub to create some nice kick and flavor as well.
Helpful Information
Prep Time: 30 minutes
Cook Time: 60-90 minutes
Smoker Temp: 225°F (107°C)
Meat Finish Temp: 145°F (63°C)
Recommended Wood: Cherry + Apple
What You'll Need
2 Pork tenderloins (more if you like)
2 TBS Mayonnaise
¼ cup + 2 TBS Jeff's original rub
1 cup Maple syrup
Step 1: Rinse and Clean 'em Up
Remove the tenderloins from the package and rinse them off under cold water.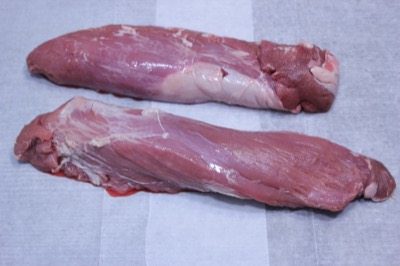 Use a sharp knife to remove any exterior fat and silver skin from the meat.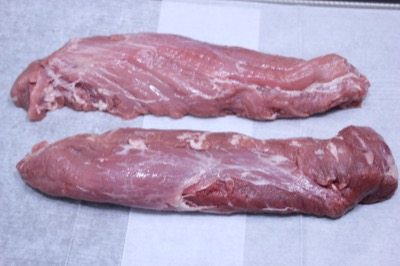 Step 2: Mayo and Rub
I often use yellow mustard and other condiments for moisturizing the meat and helping the rub to stick. This time I used mayonnaise.
Why does mayo work so well? It's basically oil and egg so it creates a great base for the rub and it even seems to help keep the meat more moist while it cooks in the smoker.
Use a heaping tablespoon for each pork tenderloin and spread it all over the meat from end to end and all around.
Of course, if you don't like mayonnaise and would rather use a little olive oil, yellow mustard or even a little barbecue sauce, that works really well too.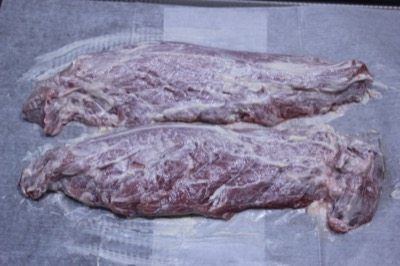 Now when you apply my original rub, it will stick really well and you don't have to worry about losing any of it.
Be generous with it!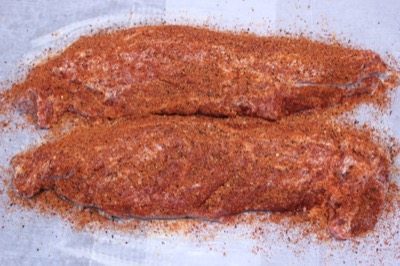 After only 10 minutes you can see that the rub is getting that "wet" look and they are ready to flip over and do the other side.
You can, of course, be doing other things while you wait such as getting the smoker ready.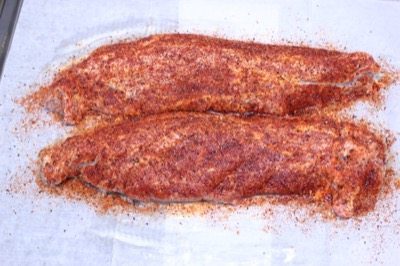 Once both sides are coated with mayo and my original rub, move them to a Weber grill pan or even a pan with a rack to make them easy to transport to and from the smoker.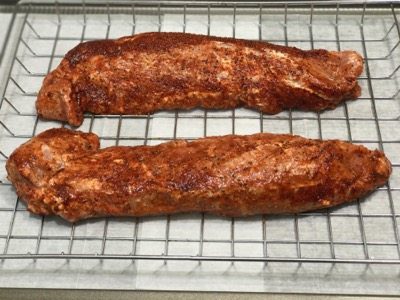 Now finish up getting the smoker ready while they sit there and get happy.
Step 3: Setup the Smoker
Set up your smoker for cooking at 225°F (107°C) with indirect heat using a mix of apple and cherry if you have it. If not, most any fruit wood, pecan or even hickory will do a great job on these.
If your smoker uses a water pan, fill 'er up.
Once the smoker is preheated and ready to go, it's time to smoke!
Step 4: Smoke Time
Once your smoker is ready, place the meat on the grate and close the lid/door.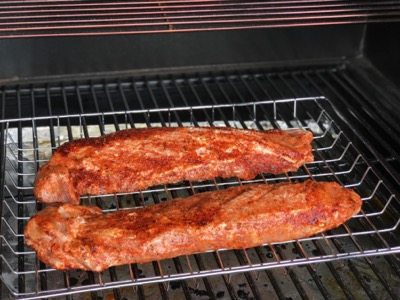 Step 5: Maple Barbecue Glaze
The pork tenderloins are smoking and you will need to glaze them pretty soon so it's time to mix up the glaze.
Pour 1 cup of maple syrup into a bowl.. (can you tell I shop at Costco?)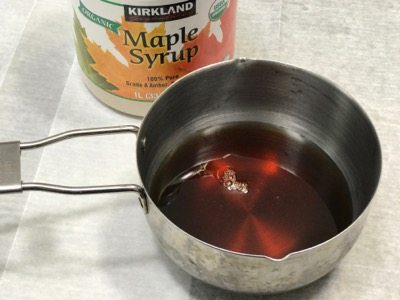 Add 2 heaping tablespoons of my original rub..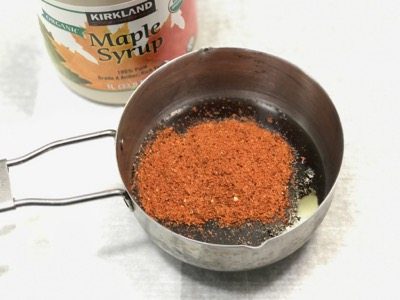 Stir it up real good and it's ready to use.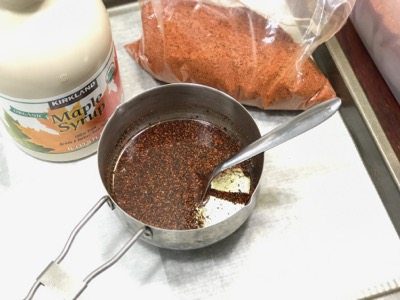 Step 6: Finish Smoking the Tenderloins
I recommend glazing the pork tenderloins about every 20-30 minutes until they reach the done temperature of 145°F.
Keep a close eye on the temperature
In this cook, I used the Fireboard thermometer which has 6 inputs.
See my review of the Fireboard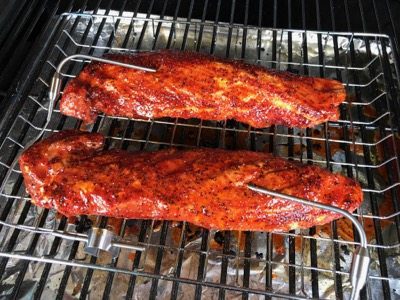 Glazing
At about 30 minutes into the cook, use a silicone brush, spoon or even a turkey baster to coat the outside of the pork tenderloins with the maple barbecue glaze.
Then 30 minutes later, or just before they reach 145°F (63°C) , do it again.
You will find that different smokers can vary on the actual cooking times just because each one heats a little different, allows the air to flow though them just a little different and it changes things on a small scale.
My cooking times are estimates only and unless I specify otherwise, monitoring the temperature of the meat is the only way to actually tell when the meat is perfectly done. There are very few exceptions to this.
My pork tenderloins required around 70 minutes, just over an hour, to finish cooking.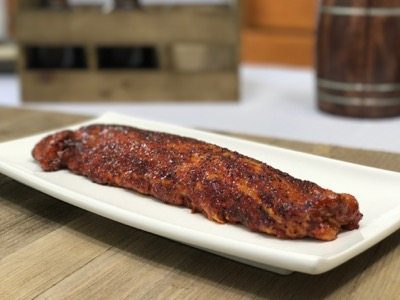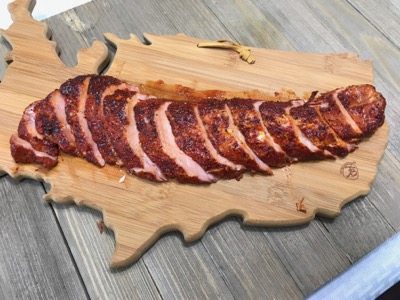 I had a few slices with nothing else then I tried a thick juicy slice on a Hawaiian roll with some onions and pickles.. I am drooling right now just thinking about it!
Questions and Comments
Can you dry brine these smoked pork tenderloins?
I did not dry brine these due to time constraints but you certainly can if you want to.
Use about 1 teaspoon of coarse kosher salt per tenderloin and leave it sitting in the fridge overnight.
Apply the rub right before you place them in the smoker.
Maple Barbecue Pork Tenderloins
Smoked pork tenderloin is lean, delicious and easy to cook in any smoker.
Ingredients
2

pork tenderloins

(more if you like)

2

TBS

Mayonnaise

¼

cup

Jeff's original rub

(to season the meat)

2

TBS

Jeff's original rub

(for maple bbq glaze)

1

cup

Maple syrup
Instructions
Rinse pork tenderloins with cold water.

Use a sharp knife to remove any extra fat and silver skin.

Coat the outside of each tenderloin with a tablespoon of mayonnaise.

Generously sprinkle Jeff's original rub (about ¼ cup) on to all sides of the pork tenderloins.

Prepare your smoker for cooking at 225°F (107°C) with indirect heat.

If your smoker has a water pan, fill it up with water or liquid of your choice.

When the smoker is ready, place the pork tenderloins on the smoker grate and close the door/lid.

Prepare the maple barbecue glaze by mixing 1 cup of maple syrup to 2 heaping tablespoons of

Jeff's original rub

. Stir well to combine.

Baste the meat with the glaze every 30 minutes until it is finished cooking.

When the pork reaches 145°F (63°C) as measured with a digital meat thermometer, it is perfectly done and should be removed from the smoker right away.

Allow the meat to rest under foil for about 10 minutes before slicing.

Serve and enjoy!
Get Jeff's Products!