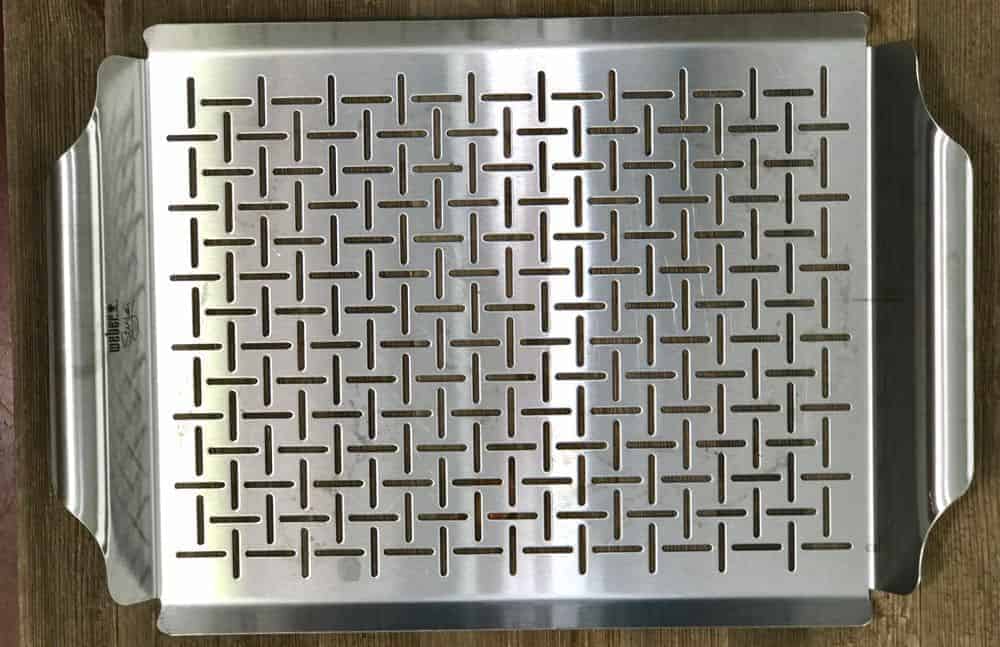 Smoking-Meat.com is supported by its readers. We may earn an affiliate commission at no extra cost to you if you buy through a link on this page.
Read this article without ads

I am a huge fan of using pans and racks to carry the food to and from the smoker and I've been using the Bradley racks for years but those things are getting hard to find for some reason.
I ordered several different types of pans from Amazon and this is the one I finally settled on as my Bradley rack replacements. They are heavy duty stainless steel, have plenty of slots in the bottom to let the heat and smoke through, to let the juices run out and they are easy to clean by hand or in the dishwasher.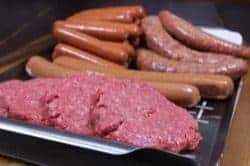 These work very well and based on the fact that I've already had these for over a year and use them weekly with very little change to the finish, I figure these things will last several decades and for that reason, they are well worth the $20 bucks I paid for each one.
The one in the picture above gets used and "dishwashed" once or twice a week. Impressed yet?
Here's why food racks are important:
Allows you to setup your food in the house with the right amount of spacing between them. This means you don't have to hold the door/lid of your smoker open while you do this.
Prevents dropping things so easily
Keeps the smoker/grill grates a heck of a lot cleaner. (I'm all about eliminating cleanup time)
At 17.5 x 11.8 inches, they are a little bigger than the Bradley racks and that could possibly be a problem if you have a small smoker.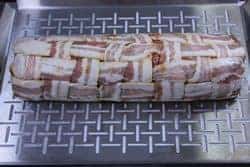 Do some measuring and if they fit your smoker, grab a couple of them and you'll use them for life most likely.

The button above takes you to Amazon.com where you can purchase one or more of these if you are so inclined. You can also read 600+ reviews from others who have purchased these to help you make a more informed decision.
Get Jeff's Products!