Jeff's Rubs Now Available in a Bottle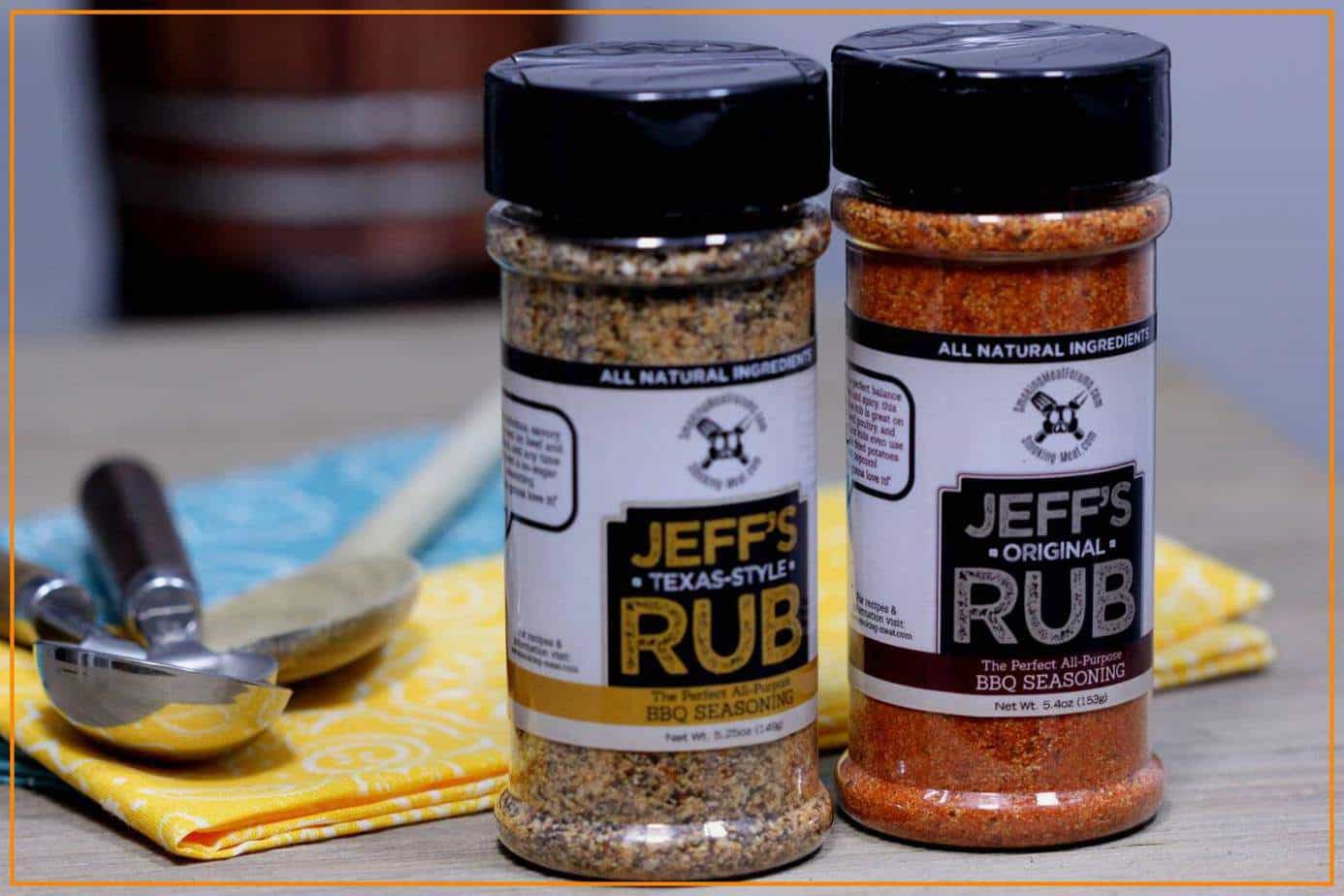 Smoking-Meat.com is supported by its readers. We may earn an affiliate commission at no extra cost to you if you buy through a link on this page.
Read this article without ads
I've had thousands of you over the years email asking me to provide the rubs and sauce recipe already made in a bottle and, while it may have taken me a long time, I finally delivered!
We worked hard on these products to make sure they did not have anything weird in them like MSG, silicon dioxide, yeast, preservatives, artificial colors, etc. and as a result of our hard work, you get 100% all natural ingredients that you can feel great about using.
Of course, we continue to offer the printable recipes if you'd rather just make it yourself.
Jeff's Original Rub (Bottled)
The original rub was originally created for pork ribs but over time, I realized that it was destined for so much more. We have used the original rub on pork, beef, lamb, poultry, fish, seafood, and even vegetables and it never fails to impress the tastebuds.
If that was all it did, that would be enough but it goes further and creates that perfect bark on the outside of the meat, not too crunchy, not too chewy, not too soft– "just right" bark.
I always tell people that it's the perfect balance of sweet and heat but in saying that, I can affirm to you that it's neither overly sweet nor overly spicy. Each element is there but doesn't overpower the other or cover up the natural flavor of the meat.
Not only is this rub low in salt, it has no MSG, silicon dioxide, fillers, preservatives, or artificial color. In other words, you can feel good about eating it. How often does that happen with things that taste this good?
Purchase a bottle today and try it for yourself, I'm pretty sure you'll be glad you did;-)
Jeff's Texas Style Rub (Bottled)
A few years after the original rub recipe was created, people started asking for a rub with no sugar. Some wanted it for diet reasons and others just wanted a savory-only rub they could use on beef and seafood which some feel is better with no sweetness.
Thus the Texas style rub came into being and while it was really good on beef and seafood, I found that it was also good on most other meats like pork, poultry, lamb, etc. or anytime you were cooking a dish that called for a savory profile rather than sweet.
The Texas style rub has no MSG, silicon dioxide, fillers, preservatives, or artificial colors and is gluten free. Use it liberally on whatever you are cooking, indoors or outdoors and be sure to leave some on the table for an all-around seasoning.
Nab yourself a bottle or two of this, you'll thank me later!
Get Jeff's Products!