Jeff's Barbecue Sauce In a Bottle!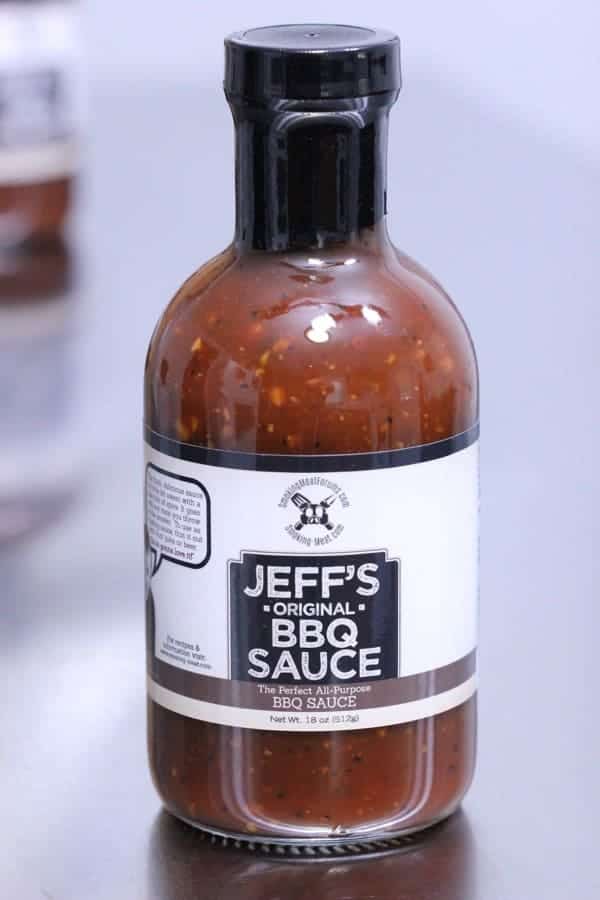 Smoking-Meat.com is supported by its readers. We may earn an affiliate commission at no extra cost to you if you buy through a link on this page.
Read this article without ads
I am so excited to announce that the original barbecue sauce that everyone loves so much is now available in a bottle, already made.
I have been wanting to do this for years but as some of you veteran food manufacturers know, there's more to putting sauce in a bottle than meets the eye. It's a lot of work, expense and careful planning.
Thin Blue Foods now has its own warehouse/shipping center where we package and ship the bottles of rubs and sauce just as soon as orders come in.
If you want to try a bottle or three, go on over to the online store and check it out. Once you've used it, be sure to give it a review so others will know what it tastes like, what it's good on, not good on, etc.
Just to give you a little description, it's thicker than most sauce, it's sweet and spicy but not too sweet or too spicy. It goes great with everything from ribs to pulled pork to chicken and even makes a great dipping sauce for fries.
If you tend to NOT like barbecue sauce that much, try mine. You may just change your mind!
Check out the barbecue sauce in our store
Get Jeff's Products!