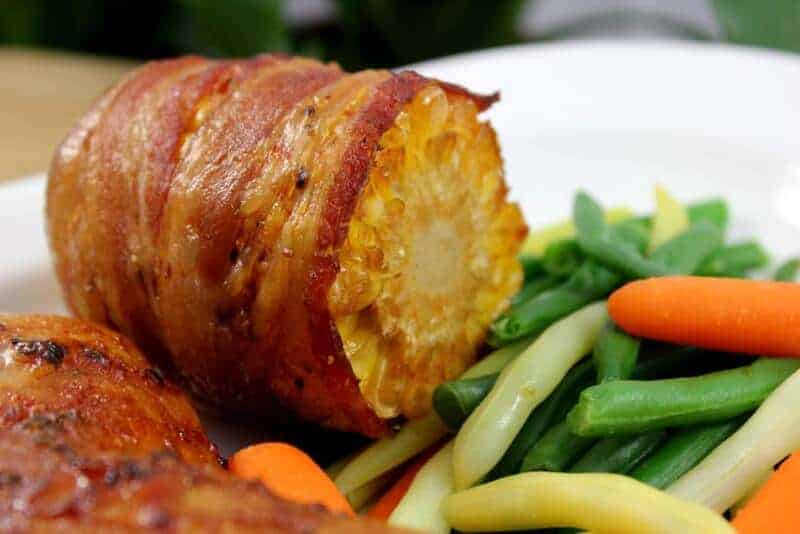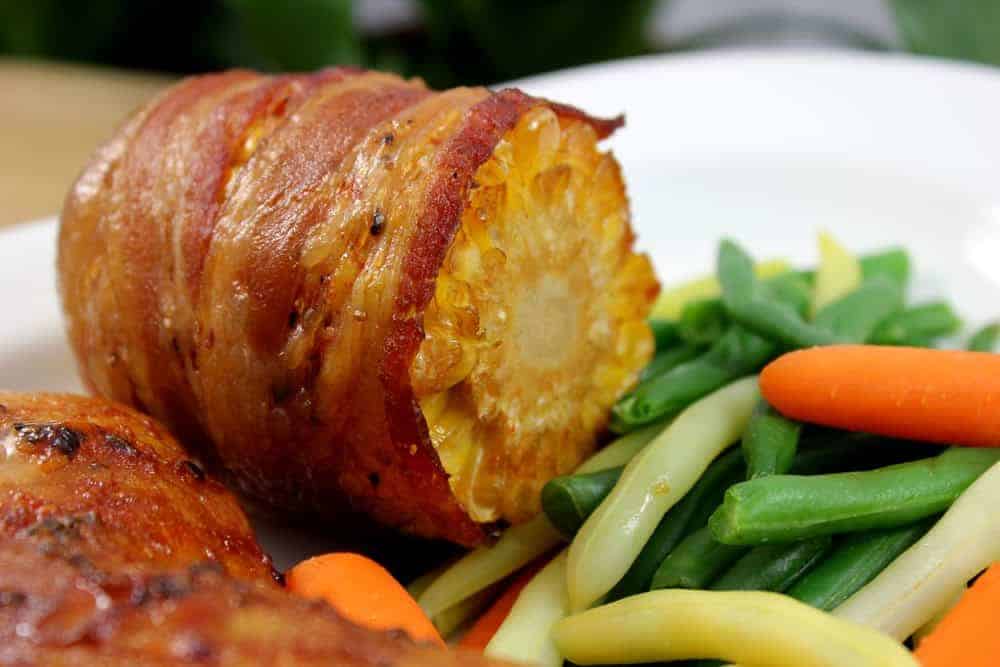 I had some frozen corn on the cob the other day and wanted to see if there was a way to make it really good by smoking it. I knew it would dry out if I just put it in there with nothing protecting the kernels so I wrapped it in bacon.. and that's where you say, "of course you did!".
It turned out so well that I wanted to share the method. Here's what I did:
Step 1: Cut the Cobs in Half
If the corn is not already cut, cut the cobs in half. It makes them easier to manage, it reduces waste and it's the perfect size for a single strip of stretched bacon to wrap around it.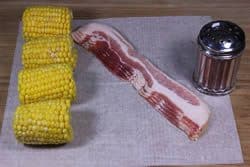 Step 2: Coat with Oil
Brush on some olive oil or use spray oil to make it easy. This moisturizes the corn and gives the rub a good surface to stick to.
I used spray olive oil.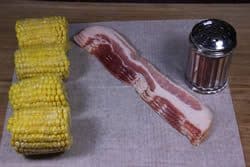 Step 3: Sprinkle on Rub
Sprinkle Jeff's original rub (purchase recipe here) onto the corn all the way around.

Step 4: Wrap with Bacon
Bacon is about 10-12 inches long when it comes out of the package. To make it thin and to make it long enough to wrap all the way around the corn several times from end to end, stretch it to about 18 inches long.
Note: this is the distance from your middle finger to your elbow (don't ask me how I know that).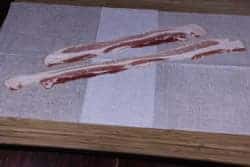 Wrap starting at one edge and continue wrapping with as little overlap as possible until you get to the other end.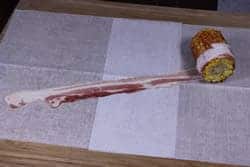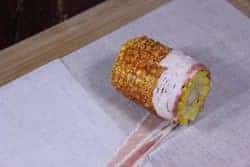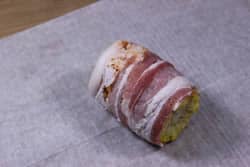 If there is some kernels showing, it's not the end of the world.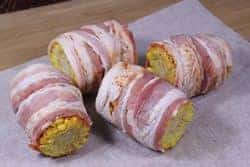 Step 5: Smoke 'Em
Place the bacon wrapped corn cobs in the smoker directly on the grate.
Let them smoke for about 1 to 1.5 hours at 275°F or until the bacon is done and the kernels feel soft and juicy when squeezed lightly.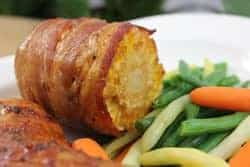 Step 6: Enjoy
Put on a bib, roll up your sleeves and go to town! It's ok if the corn juice runs down your chin.
Jeff's Smoking Meat Books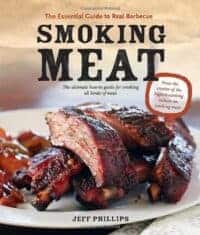 Smoking Meat: The Essential Guide to Real Barbecue – The book is full of recipes and contains tons of helpful information as well. Some have even said that "no smoker should be without this book"!
With more than 1000 reviews on Amazon.com and a rating of 4.7 out of 5 stars, it comes highly recommended and is a Bestseller in Barbecuing & Grilling books on Amazon.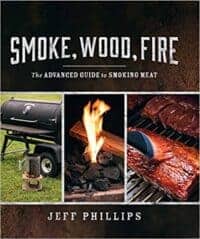 Smoke, Wood, Fire: The Advanced Guide to Smoking Meat – Unlike the first book, this book does not focus on recipes but rather uses every square inch of every page teaching you how to smoke meat. What my first book touched on, this second book takes it into much greater detail with lots of pictures.
It also includes a complete, step-by-step tutorial for making your own smoked "streaky" bacon using a 100 year old brine recipe.