Bacon Wrapped Corn on the Cob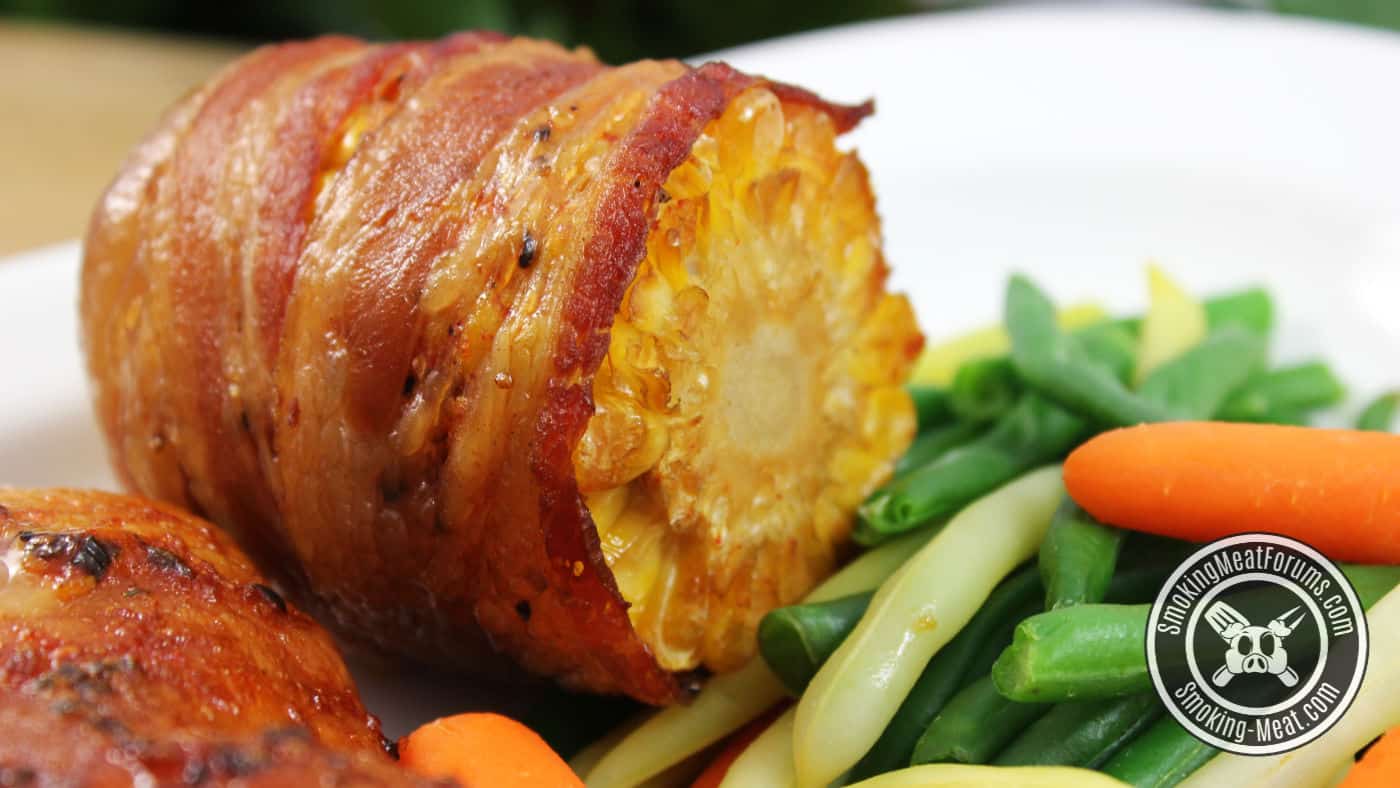 Smoking-Meat.com is supported by its readers. We may earn an affiliate commission at no extra cost to you if you buy through a link on this page.
I had some corn on the cob the other day and wanted to see if there was a way to make it really good by smoking it. I knew it would dry out if I just put it in there with nothing protecting the kernels so I wrapped it in bacon.. and that's where you say, "of course you did!".
It turned out so well that I wanted to share the method. Here's what I did:
If the corn is not already cut, cut the cobs in half. It makes them easier to manage, it reduces waste and it's the perfect size for a single strip of stretched bacon to wrap around it.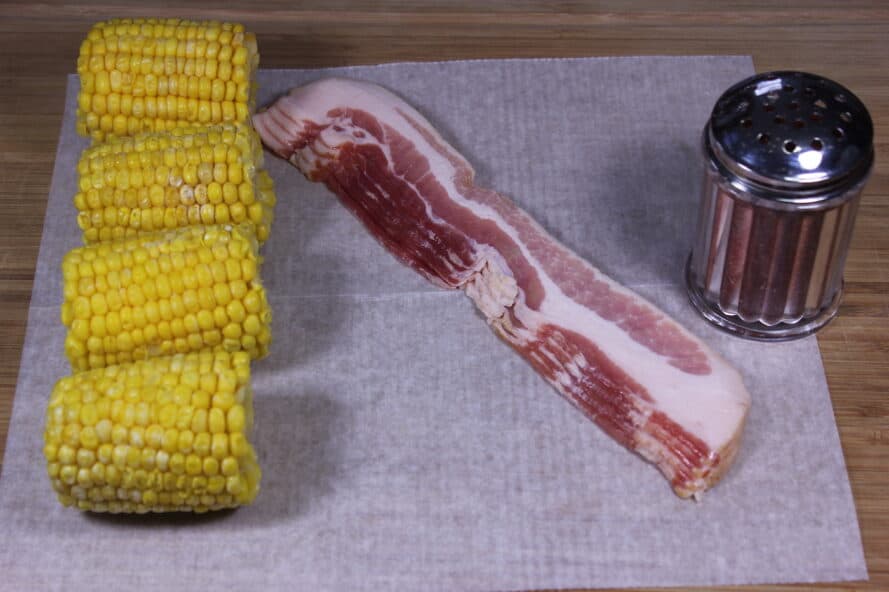 Brush on some olive oil or use spray oil to make it easy. This moisturizes the corn and gives the rub a good surface to stick to.
I used spray olive oil.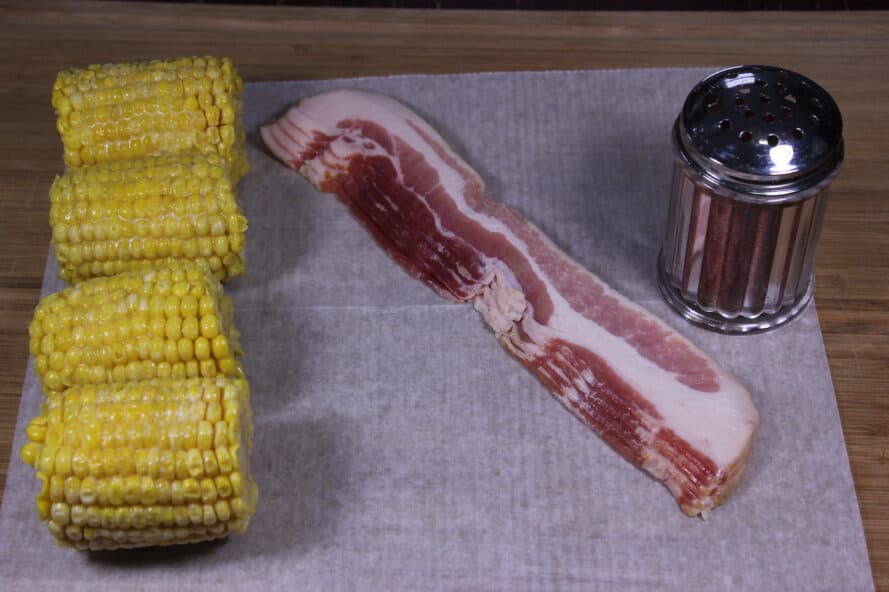 Sprinkle Jeff's original rub onto the corn all the way around.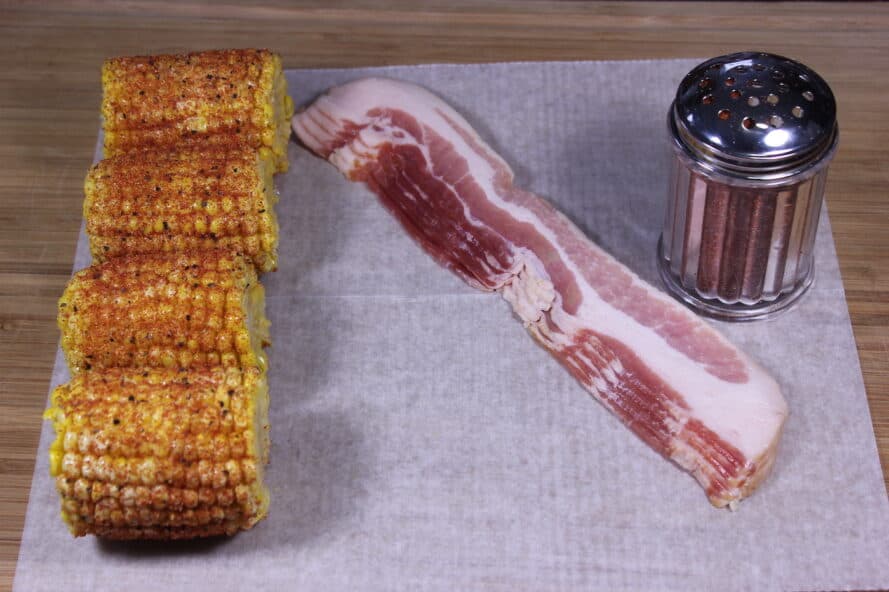 Bacon is about 10-12 inches long when it comes out of the package. To make it thin and to make it long enough to wrap all the way around the corn several times from end to end, stretch it to about 18 inches long.
Note: this is the distance from your middle finger to your elbow (don't ask me how I know that).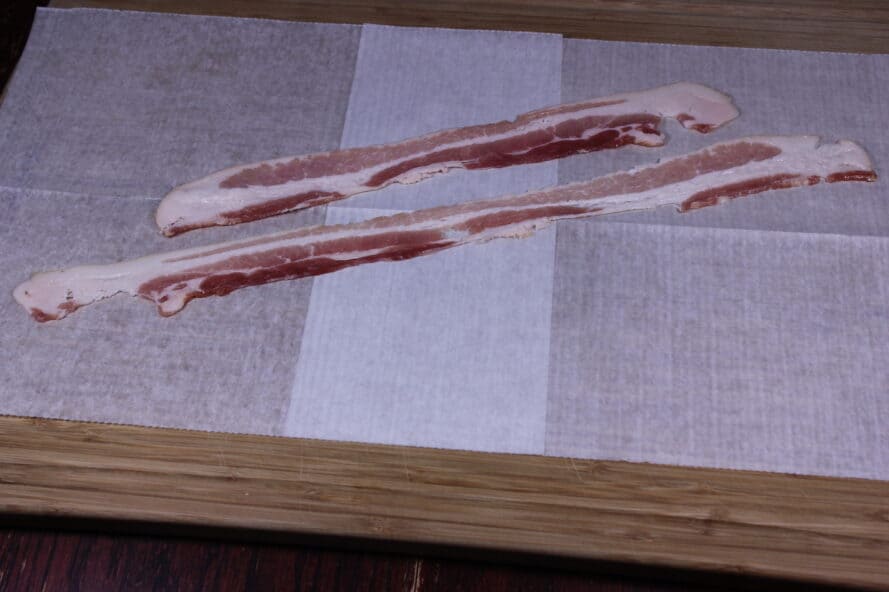 Wrap starting at one edge and continue wrapping with as little overlap as possible until you get to the other end.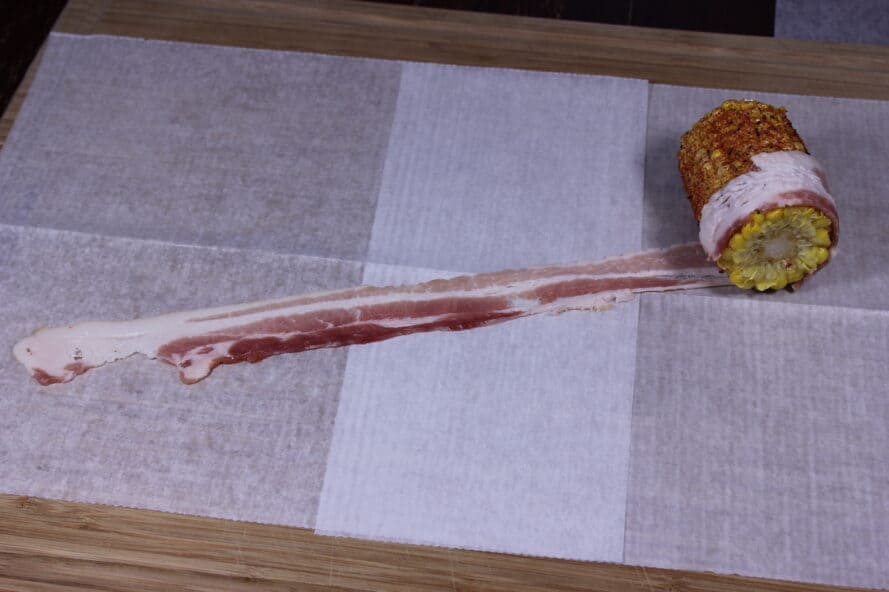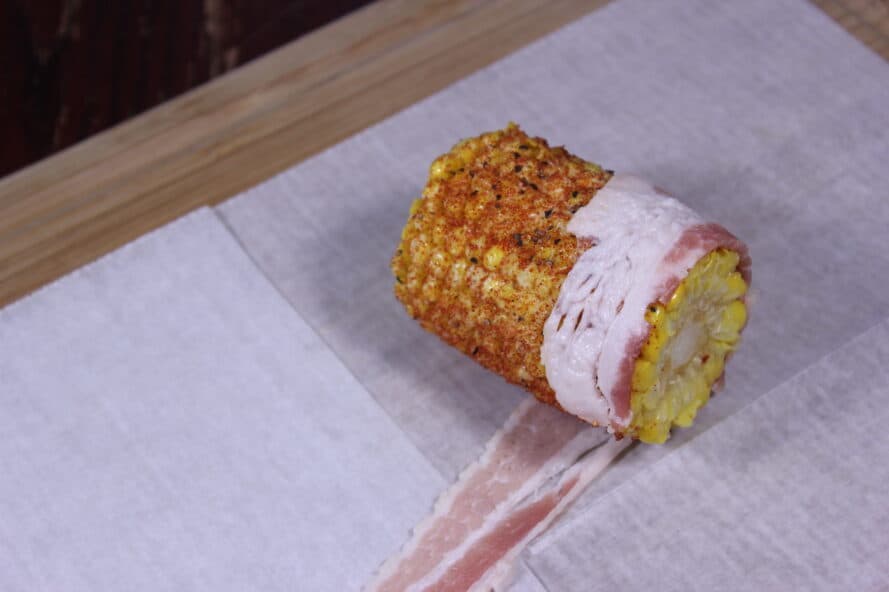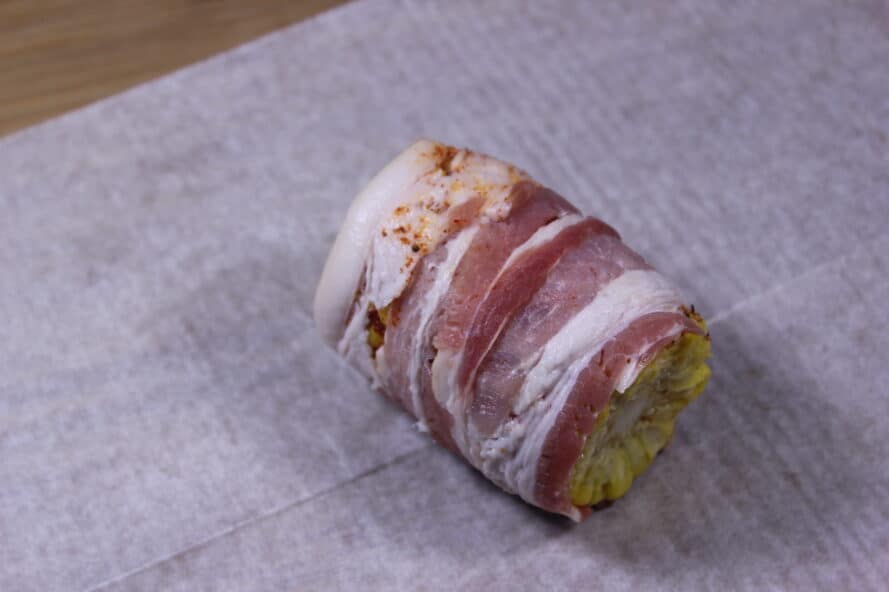 If there is some kernels showing, it's not the end of the world.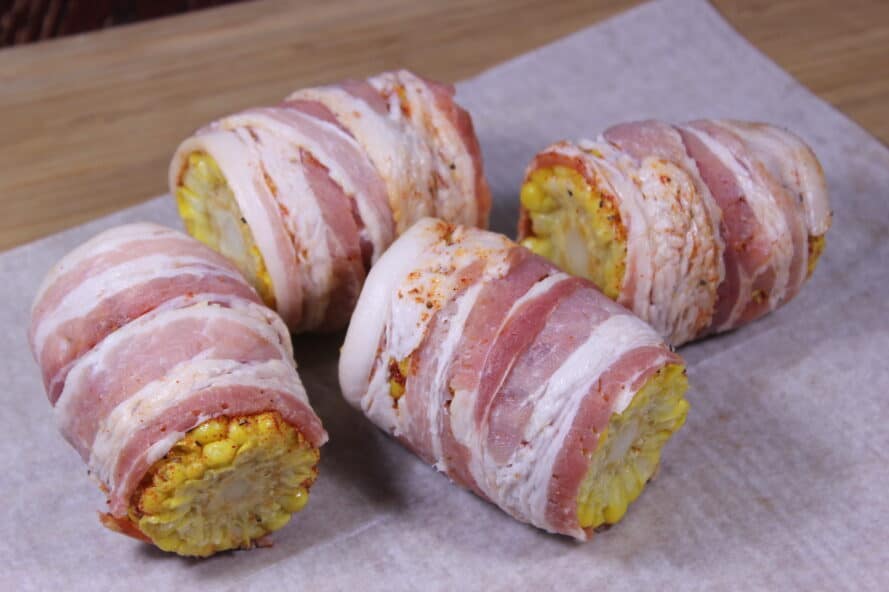 Place the bacon wrapped corn cobs in the smoker directly on the grate.
Let them smoke for about 1 to 1.5 hours at 275°F or until the bacon is done and the kernels feel soft and juicy when squeezed lightly.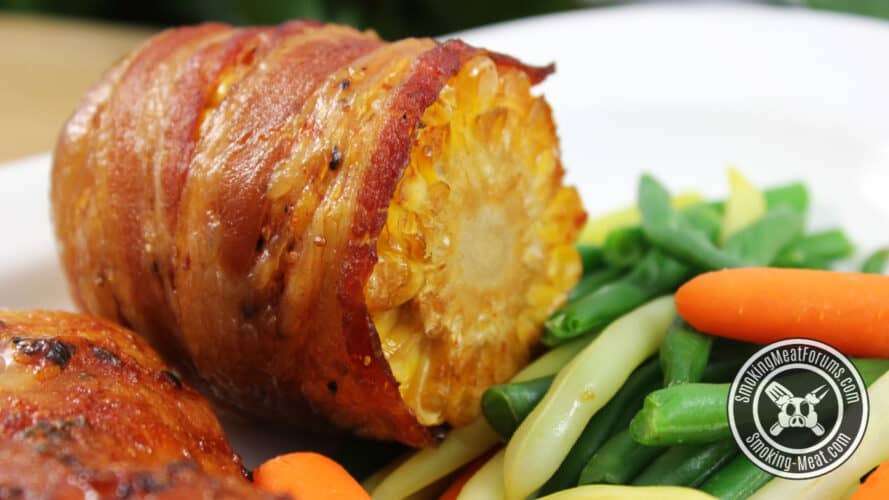 Put on a bib, roll up your sleeves and go to town! It's ok if the corn juice runs down your chin.
Did you know? You can order the MASTER FORMULAS which allow you to make Jeff's rubs and barbecue sauce at home using your own ingredients! Order the Recipes