Dump Cake in the Pellet Smoker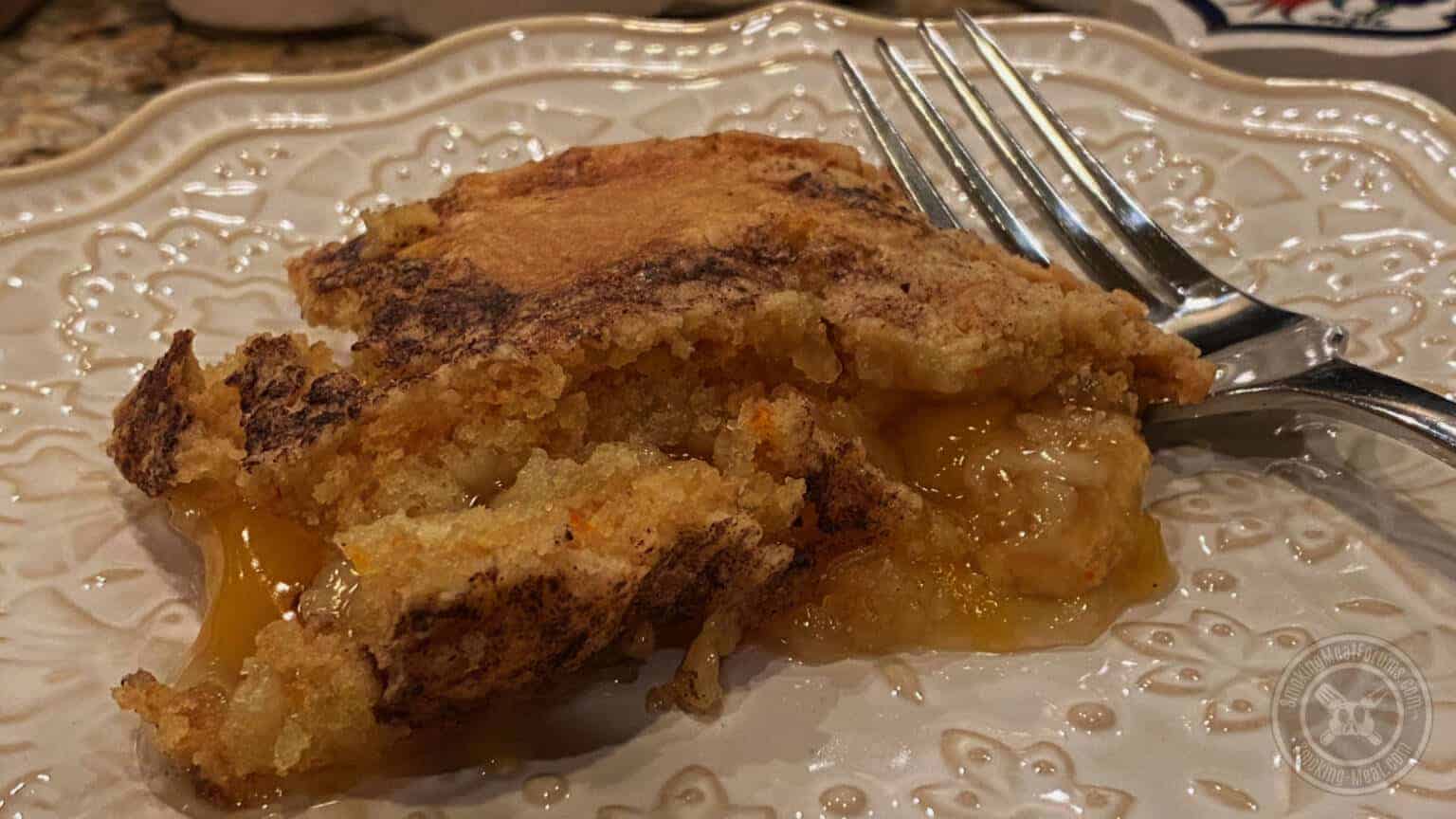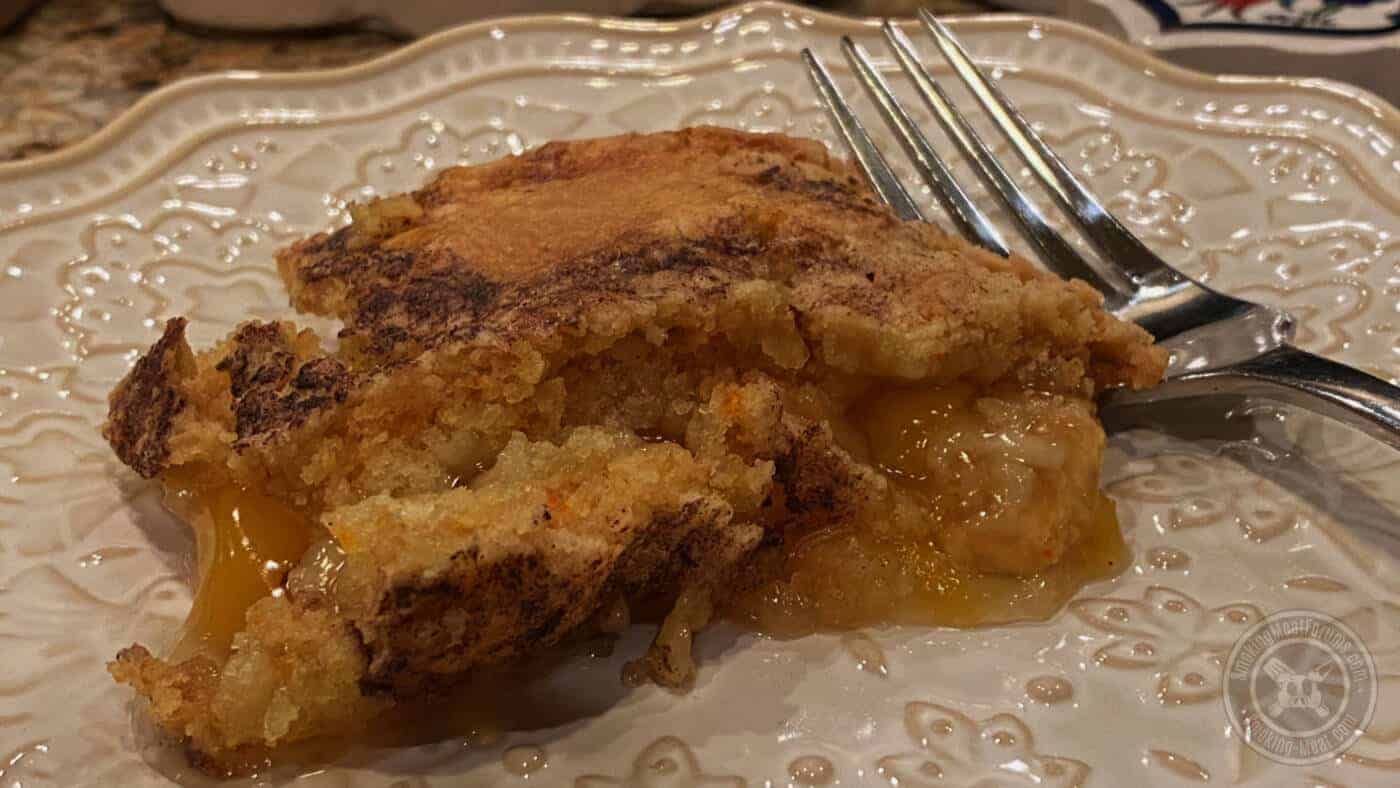 Smoking-Meat.com is supported by its readers. We may earn an affiliate commission at no extra cost to you if you buy through a link on this page.
Read this article without ads
Wade Smith, a newsletter subscriber, sent me his dump cake recipe and I (of course)cooked it in the pellet smoker. It could easily be cooked in the oven as well but I figure this is a great thing to do in the pellet smoker and keep the heat out of the kitchen.
Because it's cooked at a higher heat, there is no smoke to speak of and you don't end up getting smoke flavor in the cake.. this may disappoint some and make others happy. Regardless, it's one of the easiest desserts I've ever made and everyone who tried it, admitted it was pretty darn good!
Some of you may be wondering why it's called "dump cake" and I'll tell you what I told my 5 year old grandson.. "because you dump everything in the bowl and cook it just like that without any fuss".
This one is peach but it's just as easy to make it apple, cherry, blueberry, etc. by simply using a different pie filling!
Helpful Information
Prep Time: 10 minutes
Cook Time: 45-60 minutes
Smoker Temp: 375°F
Meat Finish Temp: N/A
Recommended Wood: Any flavor of pellets will work
What You'll Need
Yellow cake mix (15.25 ounces or similar)
2 cans (20 ounces each) peach pie filling (or apple, cherry, etc.)
1 stick of butter (¼ lb)
½ teaspoon all spice
½ teaspoon cinnamon
Step 1: Pie Filling into Bowl
Pour pie filling into a 9 x 13 dish.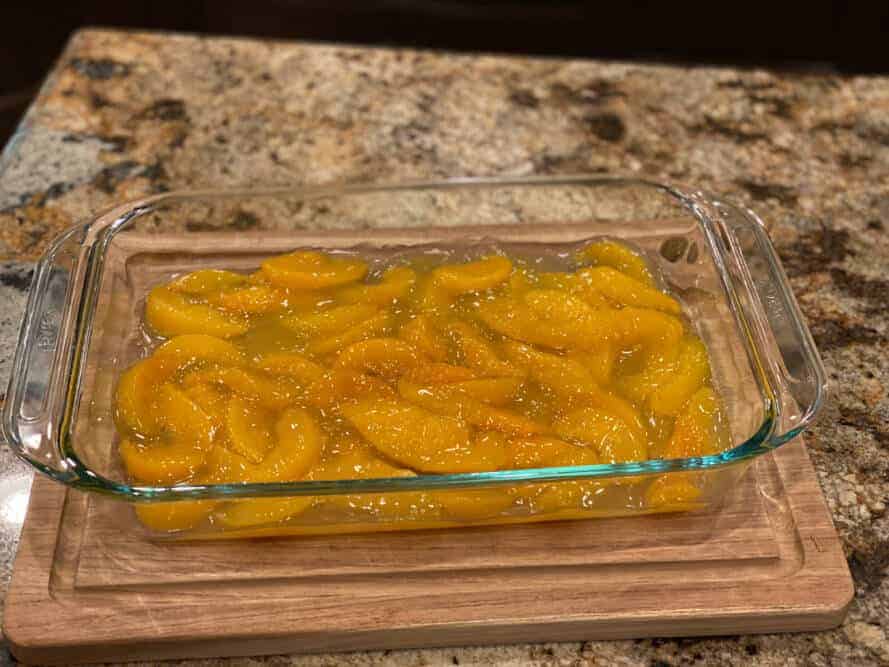 Step 2: Dump Cake into Dish
I didn't actually "dump" it.. I sort of poured it all over the top of the fruit as evenly as I could but I figure you can probably take as little pains as you like with this part.
As you can see it certainly was not even but then, it doesn't have to be;-)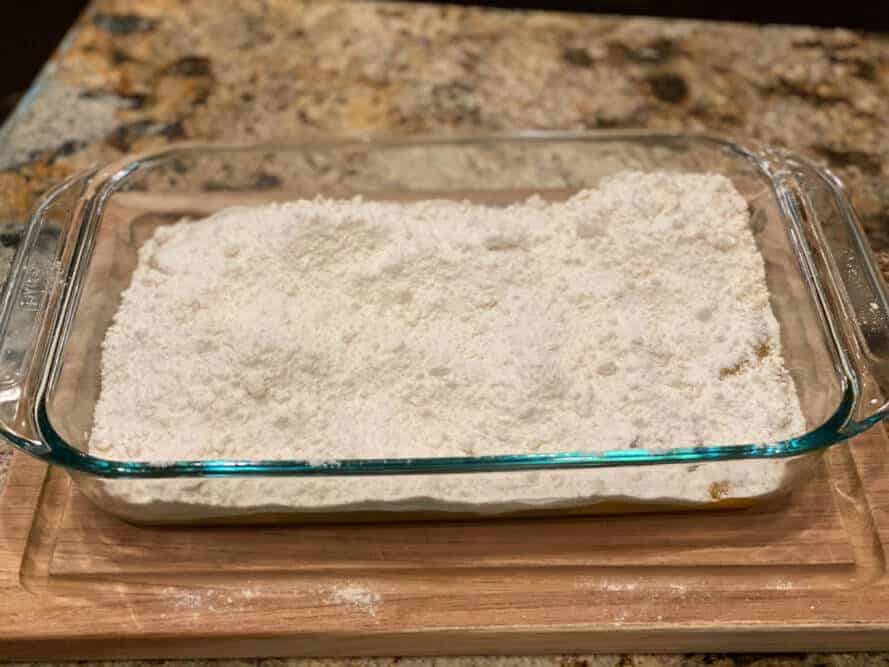 Press it down firmly all over.. I opted to use a potato masher for this and it worked perfectly!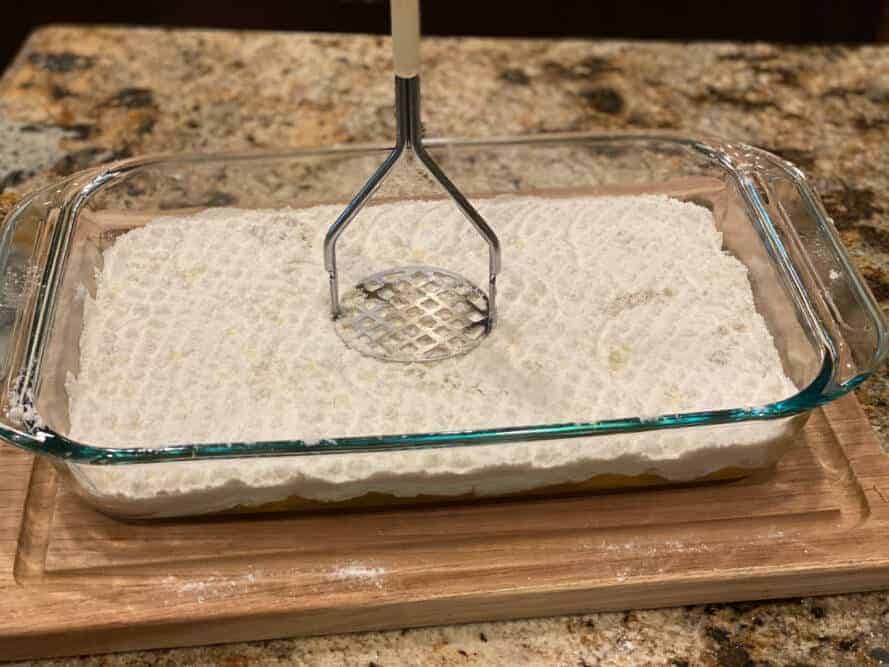 Step 3: Slices of Butter All Over
Cut a stick of butter into a bunch of smaller pieces. I ended up with 16 pieces but don't count them or you're missing the whole point of the dump cake.
Lay the pieces all over the top of the pressed down cake mix.
I forced myself to NOT make even rows.. that was difficult but I persevered!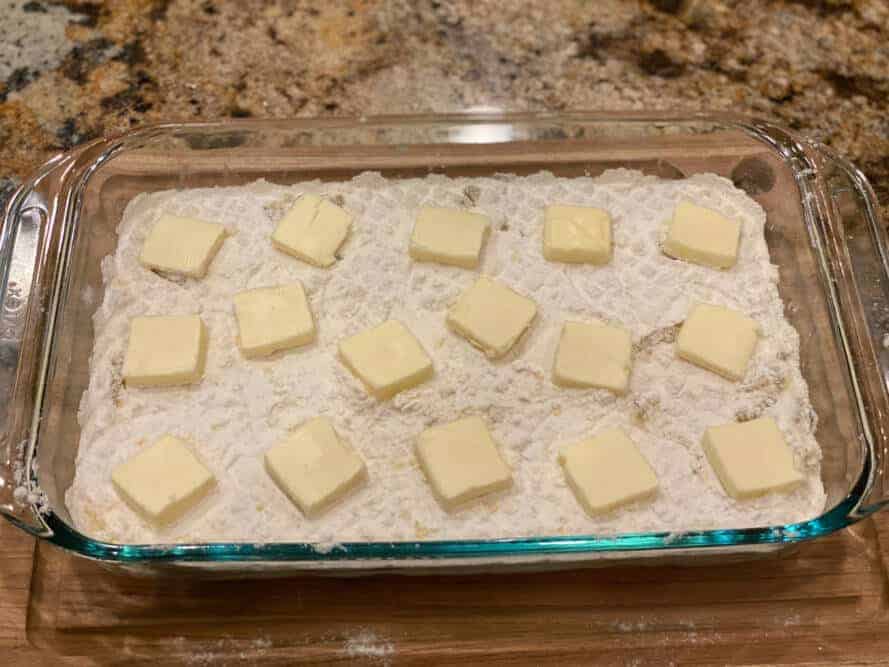 Step 4: Spices on Top
I poured what looked like ½ teaspoon each of all spice and cinnamon into my hand, mixed the two together and sprinkled the mixture all over the top of the cake mix and butter.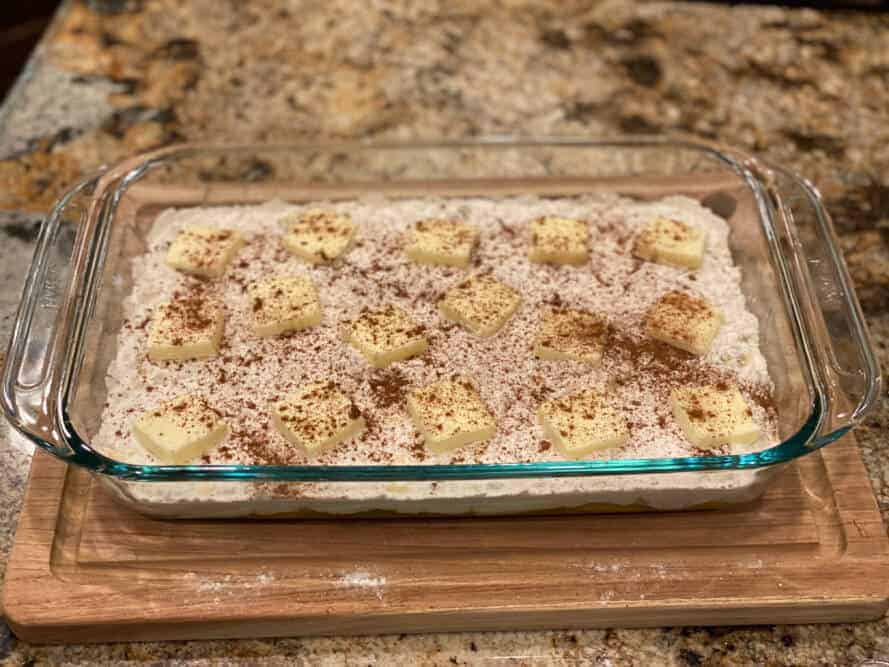 Step 5: Preheat Smoker
Preheat the pellet smoker to 375°F using whatever pellets you have available.
This preheating step should probably be done before you even start putting the ingredients into the dish.. depends on how efficient you want to be.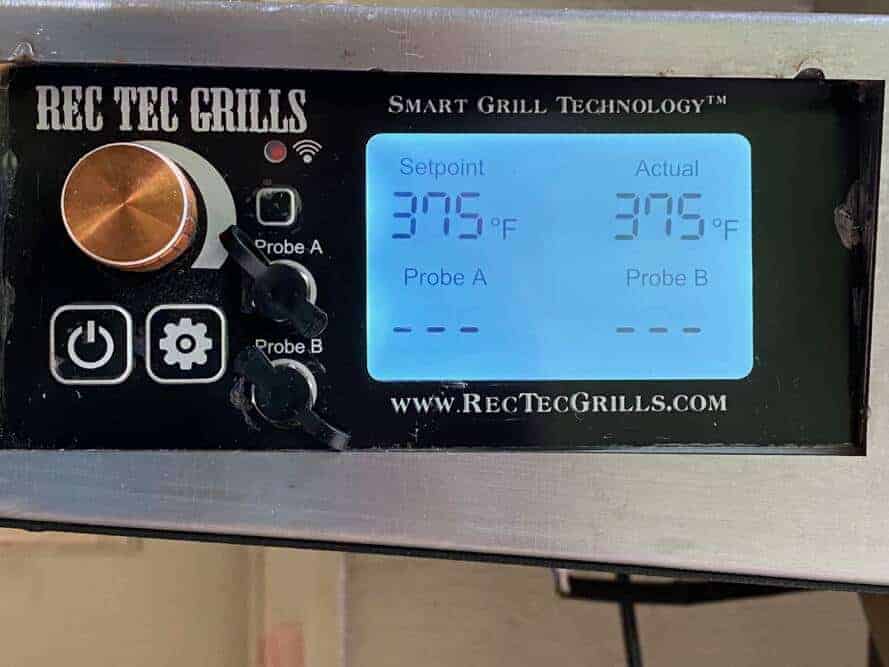 Step 6: Cook the Dump Cake
Place the dump cake into the smoker and let it begin it's 45-60 minute vacation in the smoke and heat.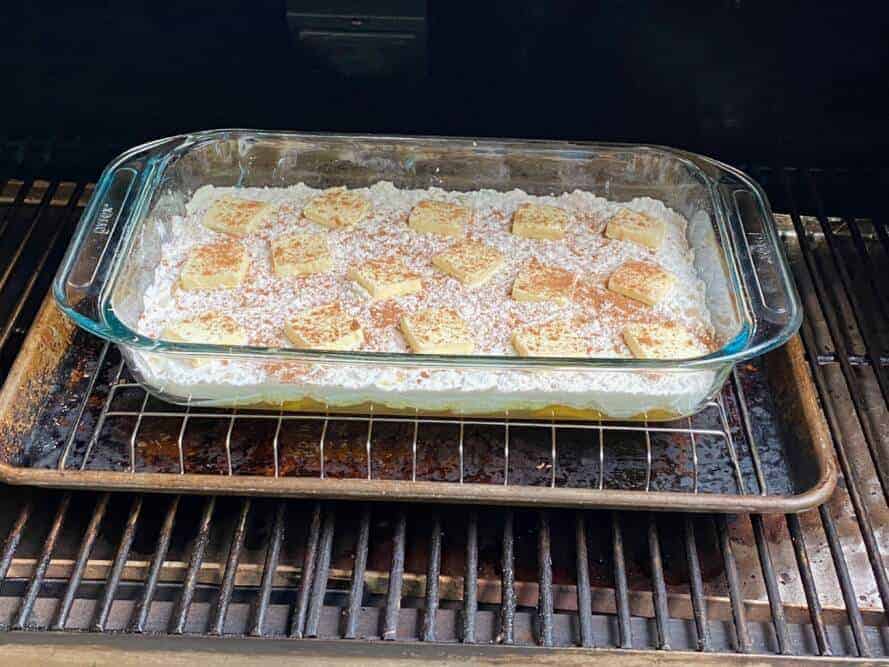 I was using a Pyrex dish and, based on past experiences, I opted to NOT lay the cold dish directly onto the very hot grates.
When I was ready to insert the cake, I placed a pan with a Bradley rack on the grates and sat the Pyrex dish on top of that. In this way it could heat up more slowly and evenly and no exploding glass.
In case you haven't figured it out, I've had bad experiences with glass dishes changing temperature too quickly!
Step 7: Finish
Unlike meat, we are not looking for a certain temperature but rather a pleasing golden brown color.
Check it at 30 minutes, then again at 45 minutes and sort of go from there.
Mine took 60 minutes but depending on your smoker and perhaps the type of pan or dish that you use, this could vary for you.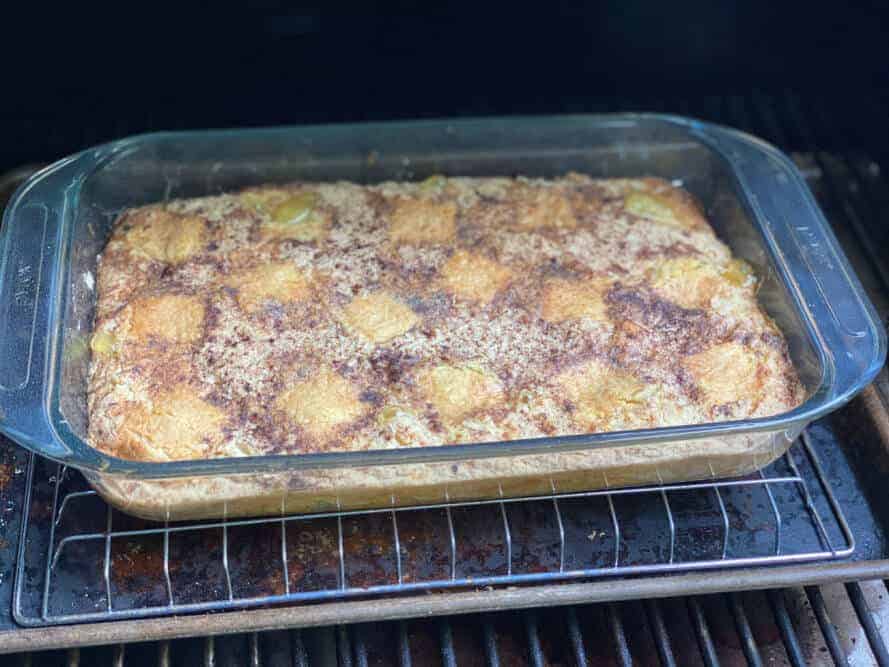 Step 8: Let it Cool
Set it on the counter and let it cool for a few minutes before serving, or serve it right away if you insist.
I served myself a piece and, in that moment, there was nothing more perfect!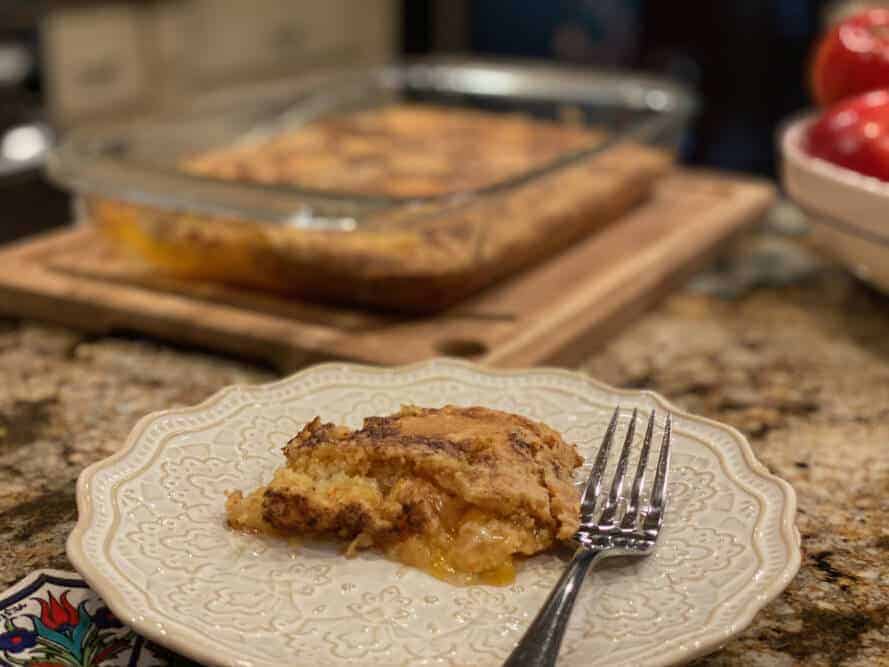 Dump Cake in the Pellet Smoker
Ingredients
1

box Yellow cake mix

(15.25 ounce box)

2

cans Pie filling

(20 ounces each) (peach, apple, etc.)

1

stick Butter

(1/4 lb)

½

teaspoon

All spice

½

teaspoon

Cinnamon
Instructions
Pour Pour pie filling into a 9 x 13 dish or pan

Press Pour cake mix evenly over top of pie filling and press down firmly all over. I used a potato masher for this.

Cut Cut butter into a lot of pieces and place all over the top of the pressed cake mix.

Sprinkle Sprinkle all spice and cinnamon all over the top of the butter and cake mix.

Cook Place into 375℉ oven or smoker and cook until top is golden brown or about 45-60 minutes.

Serve Remove the dump cake from the smoker or oven and serve right away.
Get Jeff's Products!