Q: I have some pecan I would like to smoke with, how long do you let it "season" b4 using it?
A: Pecan is an excellent wood.. I like to let any wood season for a minimum of 6 months in the dry before using. This will still give you a lot of flavor while decreasing the creosote in the smoker.
Return from Using Pecan Wood to Home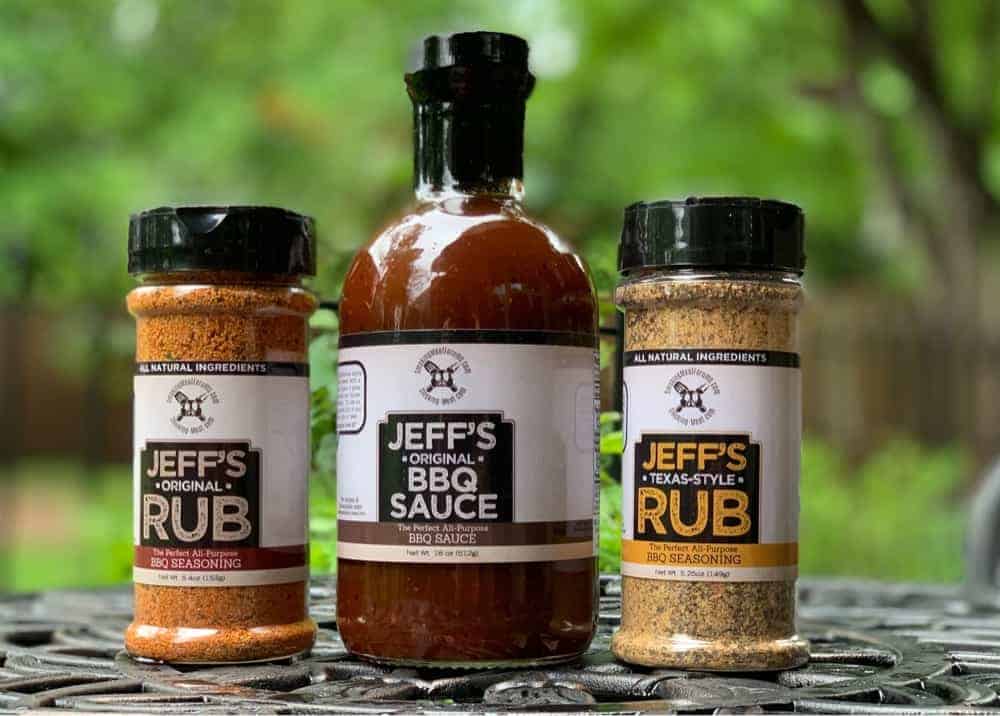 Order Jeff's Rubs and Barbecue Sauce TODAY!
✅ My rubs and sauce will be the best thing you've ever tasted and it's a great way to support what we do!
Note: You can also order the formulas for my rubs and sauce and make these yourself at home. Grab those HERE and download immediately.