How Long to Smoke a Pork Butt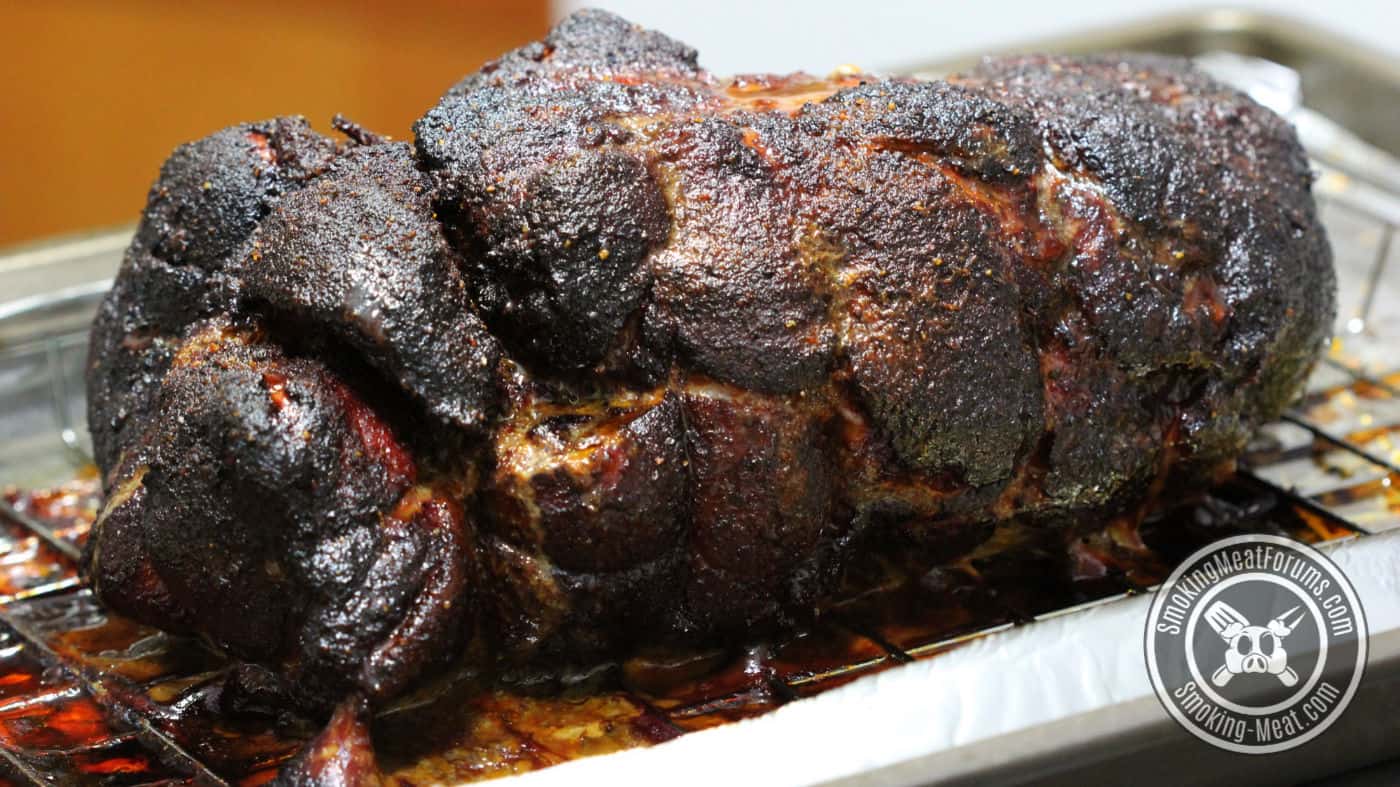 Smoking-Meat.com is supported by its readers. We may earn an affiliate commission at no extra cost to you if you buy through a link on this page.
Read this article without ads
Q: I am looking to smoke a pork butt for the first time. It will be smoked in a smoker with an offset firebox. It weighs about 5 lbs and i was wondering how long to smoke a pork butt.
A: To answer your question on how long to smoke a pork butt it is important that point out that your pork butt is a little smaller than average. Most pork butts are 7-8 lbs but they can definitely weight a little more or little less.
5 pork butt (also called Boston butt, picnic, pork shoulder, etc.) will require about 14 hours of total cook time if you run your smoker low and slow at about 225°F (107°C).
Smoke the meat until it reaches 185°F (85°C) for slicing or about 207°F (97°C) for pulling (pulled pork). If you prefer, you can wrap it once it reaches about 160°F (71°C) to speed up the process.
If you do not have a thermometer.. you will know it is done when it is so tender it is falling apart and/or the bone will pull out easily with very little resistance. If you choose to wrap, just do so when it reaches a good mahogany brown color which is usually after about 6 hours of cooking.
Try to maintain 225°F (107°C) to 240°F (116°C) during the entire process.
If you would like to speed up the process a lot, there is nothing wrong with that and it will definitely change my answer to how long to smoke a pork butt.
Here's a recipe that shows you how to get a pork butt done in only 5 hours!
Regarding rubs.. I recommend a rub that is sweet and a little spicy without a lot of salt. You need the sugar to create a good bark on the outside.
You can find decent rubs at your local store or online however I am particularly partial to my own original rub. It is very low on salt and has just the right amount of brown sugar to create a perfect bark as well as many other smoked meats.
You can find my rub at thinbluefoods.com
Good luck on the pork butt.. if you have any more questions about how long to smoke a pork butt or need something else clarified, please let me know.
Return from How Long to Smoke a Pork Butt to Home
Get Jeff's Products!