Favorite Smoked Chicken Wings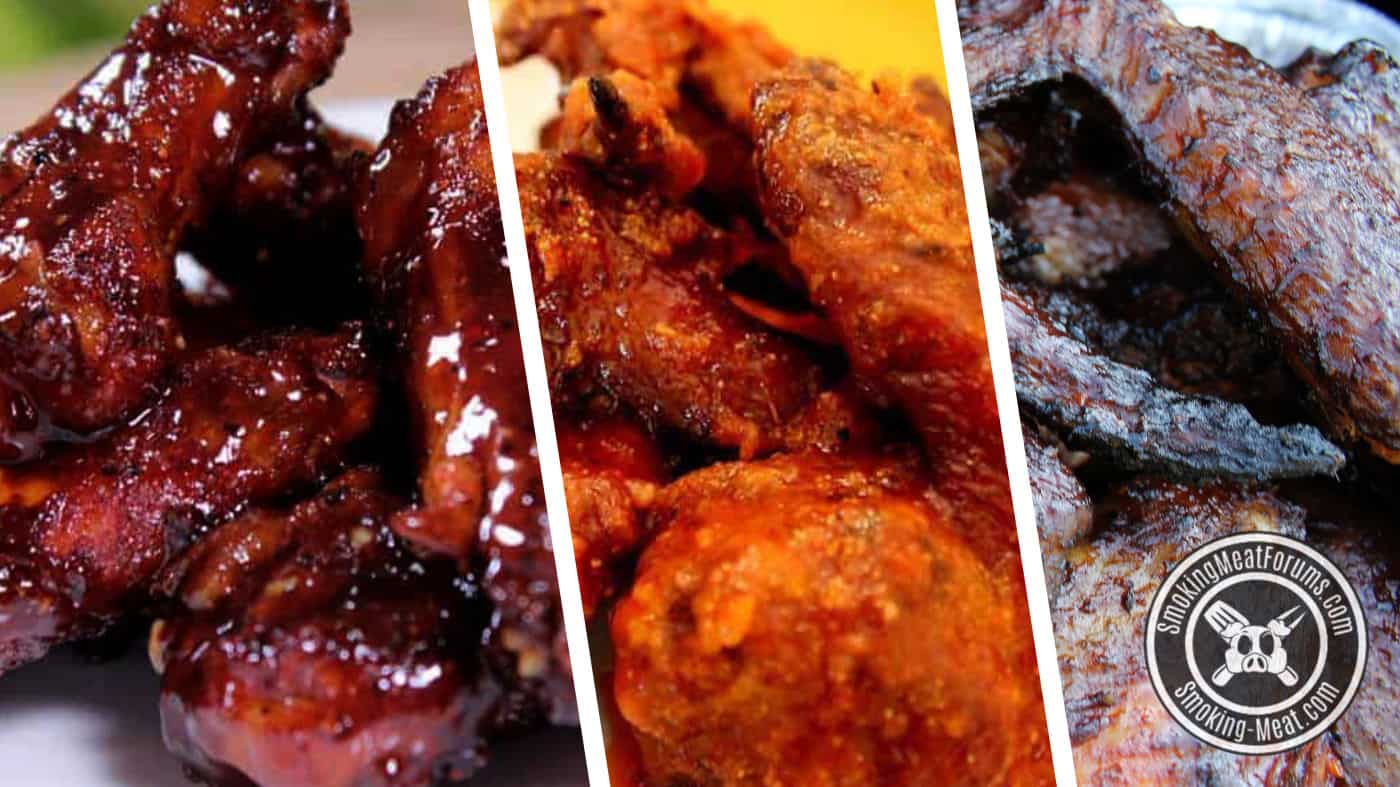 Smoking-Meat.com is supported by its readers. We may earn an affiliate commission at no extra cost to you if you buy through a link on this page.
Read this article without ads
These smoked chicken wings recipes are made with the Big Game in mind however they are great at any party, event or just because.
I really like to smoke chicken wings whole but you can also break them up into their parts and smoke them that way as you will see in some of these recipes.
Also, it doesn't seem to make a huge difference if they are fresh or frozen. I often buy the HUGE bags of frozen wings when I need a lot of them and they work great!
Enjoy!
Get Jeff's Products!