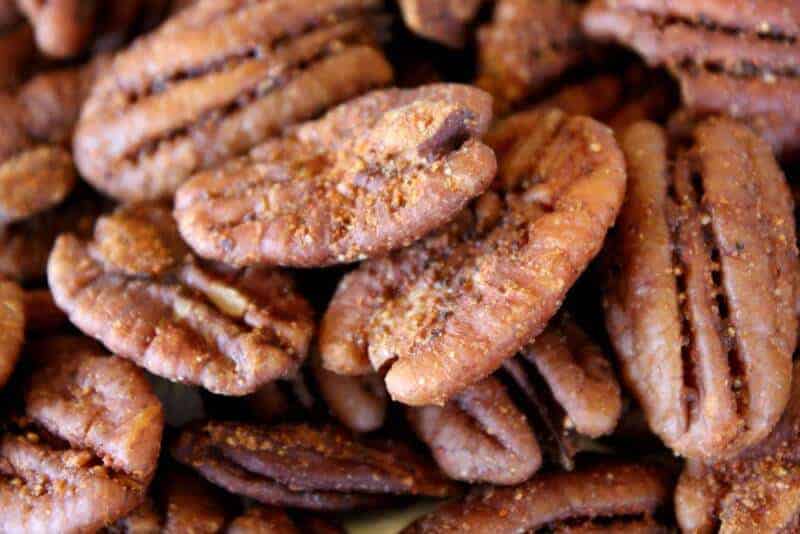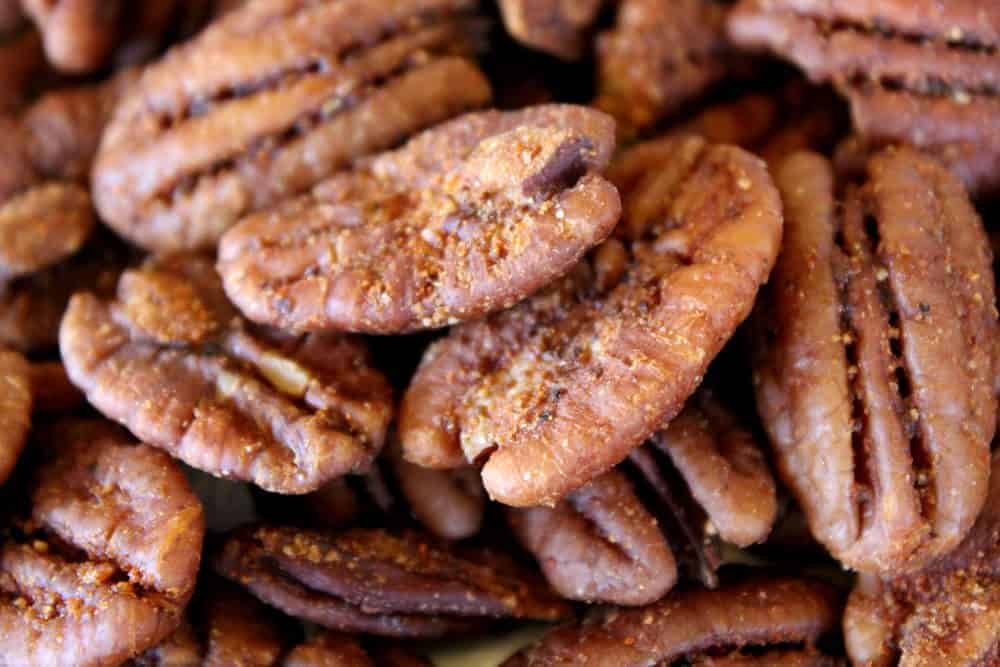 Most of us have heard of smoked almonds and have eaten them but some other nuts and even edible seeds that are not so common are also great smoked. Among these are pecans, peanuts, sunflower seeds and pumpkin seeds. Here's how to do it:
Brining the Nuts
Brine the nuts to get a little saltiness into the meat using my normal brine solution as follows:
Ingredients
Place water into gallon sized pitcher and add salt. Stir until dissolved then add rub and stir briskly to mix.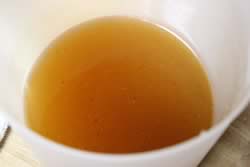 Place nuts into individual quart sized ziplocs and fill with brine. Zip closed and let them soak for 2 to 4 hours on cabinet top or other flat surface.
Pictured here I have pecans, almonds, raw red skinned peanuts and sunflower seeds brining.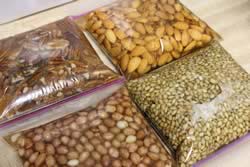 I wanted to use my rub recipe on the nuts but I wanted a finer texture so I ran some of the rub through the coffee grinder and it was perfect! Fine, silky and delicious..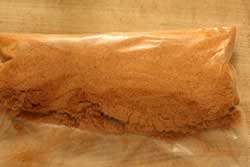 When the nuts are finished brining, drain the water and pour the nuts out onto paper towels to drain. Once they have finished draining, place them in separate bowls and set aside.
Brining the Pumpkin Seeds
When brining pumpkin seeds I like to boil them in salty water as this tends to help the salty water/seasoning to get inside the shell. I also use a slightly different mixture.. like this:
2 cups of water
4 Tablespoons kosher salt
Dissolve salt into water in a medium sauce pan then add pumpkin seeds. Place pan on burner over medium heat and allow it to come to a boil. Allow to simmer for about 8-12 minutes then remove from heat.
Pour seeds/brine into a wire strainer over the sink to remove the pumpkin seeds and pour them out on a paper towel to drain for a few minutes.
Note: don't leave them too long or they might stick to the paper towel.
After a few minutes, place the pumpkin seeds in a bowl and set aside.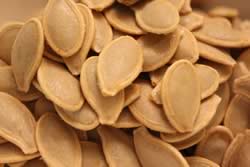 Preparing the Nuts and Seeds for Smoking
Use spray oil/butter to coat the seeds with oil in the bowl as this will help the seasoning to stick better. Add about 1 heaping tablespoons of my rub (ground fine if possible) per 1 cup of nuts or seeds and stir to coat evenly.
Peanuts coated with my rub..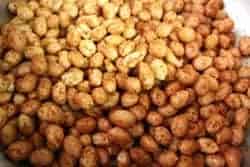 Once all of the seeds and nuts are coated with the rub, they can be placed into a mesh grill topper or into Bradley racks  or a cooling rack lined with foil.
Please note that Bradley warns against the use of foil lined racks or foil pans in the Bradley smoker as this can cause a serious fire.
Maintain a temperature of 230°F in the smoker.
For the Pecans, almonds and pumpkin seeds, I applied cherry smoke for 2 hours and allowed them to cook for an additional 2 hours.
The peanuts got the same smoke time but needed an extra hour or so to get finished.
The best way to do this is to let them smoke cook for about 2 hours at the recommended temperature then do a taste test every 30 minutes until you like the way they taste and look.
Note: the peanuts will remain soft until they cool down so "crunchiness" is not a determining factor of doneness.
Here's some finished shots and boy where they tasty.. my kids went nuts (pun intended) for these, especially the pecans and the pumpkin seeds.
Pecans: 2 hours smoke/4 hours total cook time @ 230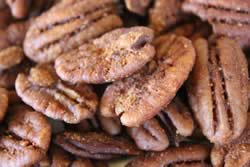 Almonds: 2 hours smoke/4 hours total cook time @ 230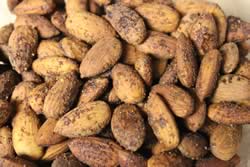 Pumpkin Seeds and Sunflower Seeds: 2 hours smoke/4 hours total cook time @ 230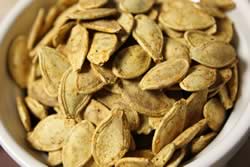 Peanuts: 2 hours smoke/5 hours total cooktime @ 230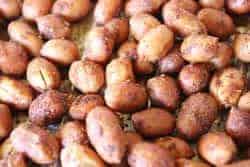 Jeff's Smoking Meat Books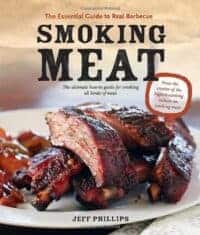 Smoking Meat: The Essential Guide to Real Barbecue – The book is full of recipes and contains tons of helpful information as well. Some have even said that "no smoker should be without this book"!
With more than 1000 reviews on Amazon.com and a rating of 4.7 out of 5 stars, it comes highly recommended and is a Bestseller in Barbecuing & Grilling books on Amazon.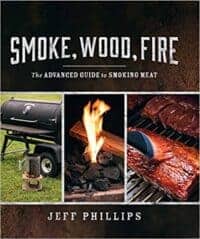 Smoke, Wood, Fire: The Advanced Guide to Smoking Meat – Unlike the first book, this book does not focus on recipes but rather uses every square inch of every page teaching you how to smoke meat. What my first book touched on, this second book takes it into much greater detail with lots of pictures.
It also includes a complete, step-by-step tutorial for making your own smoked "streaky" bacon using a 100 year old brine recipe.