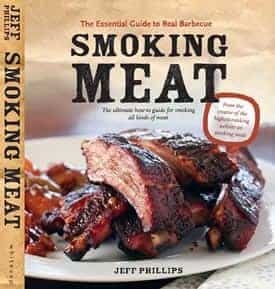 The book is full of recipes and contains tons of helpful information as well. Some have even said that "no smoker should be without this book"!
With more than 800 reviews on Amazon.com and a rating of 4.7 out of 5 stars, it comes highly recommended.
It is a Bestseller in Barbecueing & Grilling books on Amazon.
Amazon | Barnes & Noble | German Edition
Get Almost Anything at Amazon
If you enjoy the newsletter and would like to do something helpful, then..
The next time you decide to order something at Amazon.com, use THIS LINK to get there and we'll get a small commission off of what you purchase.
Thank you in advance for using our special link: http://www.smoking-meat.com/amazon
---
Printable Recipe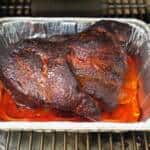 REC'n TEC'n Extreme Smoked Pulled Pork
The
REC TEC
with its PID WiFi controller is one of the most accurate cookers on the planet.. for it's maiden voyage, I decided to cook a boneless pork butt and it was not only beautiful with an amazing smoke ring, but it was smoky, tender and delicious.
What You'll Need
Pork butt

s

Yellow mustard or oil

Butter and Rub Mop

recipe below

Foil pan

Heavy duty foil

Digital thermometer such as the ThemoWorks Smoke or the FireBoard to make sure the meat gets done perfectly.
Instructions
Rub the pork butt with thin coat of yellow mustard. You can omit this step but it helps the rub to stick better.

Set the meat aside while you get the smoker ready to cook.

Set up your smoker for cooking at about 225-250°F using indirect heat.

If your smoker uses a water pan, fill it up.

Place the meat directly on the smoker grate and close the lid. If you are using a pellet grill/smoker, I recommend starting out in the special "Smoke" setting for about 1 hour then adjust to 225-250°F

When the meat reaches 160°F, it's a great idea to place it into a foil pan to catch the drippings and to help it to cook faster.

Use a thermometer such as the

ThermoWorks Smoke

to monitor the internal temperature of the roast.

When the meat reaches 205-207 °F it is done and perfectly tender.

Allow it to rest under a tent of foil for about an hour before proceeding.

Pull the meat into pieces using a couple of forks and discard any fat and gristle that you find.