I've been wanting to do a writeup on this for a while. I always save the dripping when I cook a pork butt or brisket and this is how I remove the fat and add it back into the finished product as needed.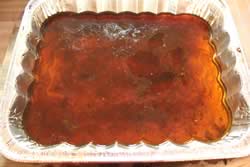 Pour the juices into a container such as a jar.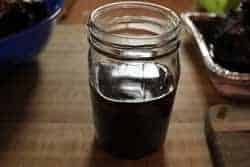 Put a cover on it and place it into the fridge.Once it gets cold the fat will turn solid at the top and leave the tasty juices at the bottom.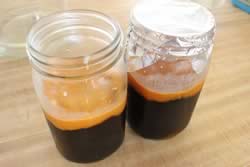 Remove and discard the solid fat with a spoon.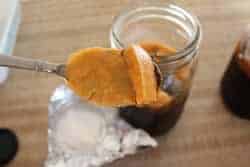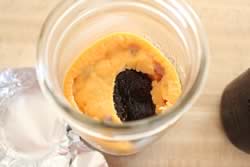 You are left with a jelly like substance that is very tasty and can be added back into the meat once it is pulled to juice it up.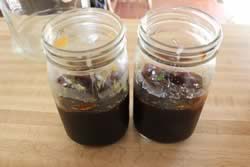 Jeff's Smoking Meat Book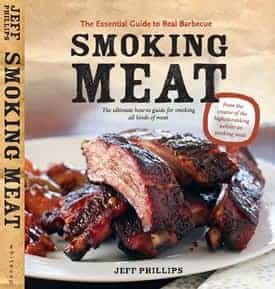 The book is full of recipes and contains tons of helpful information as well. Some have even said that "no smoker should be without this book"!
With more than 800 reviews on Amazon.com and a rating of 4.7 out of 5 stars, it comes highly recommended.
It is a Bestseller in Barbecueing & Grilling books on Amazon.
Amazon | Barnes & Noble | German Edition
Digital versions available via Nook | iTunes | Kindle
Get Almost Anything at Amazon
If you enjoy the newsletter and would like to do something helpful, then..
The next time you decide to order something at Amazon.com, use THIS LINK to get there and we'll get a small commission off of what you purchase.
Thank you in advance for using our special link: http://www.smoking-meat.com/amazon