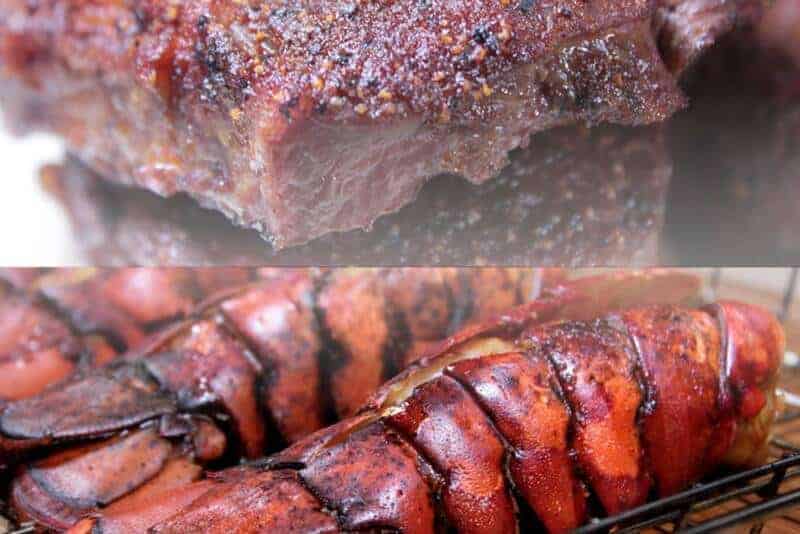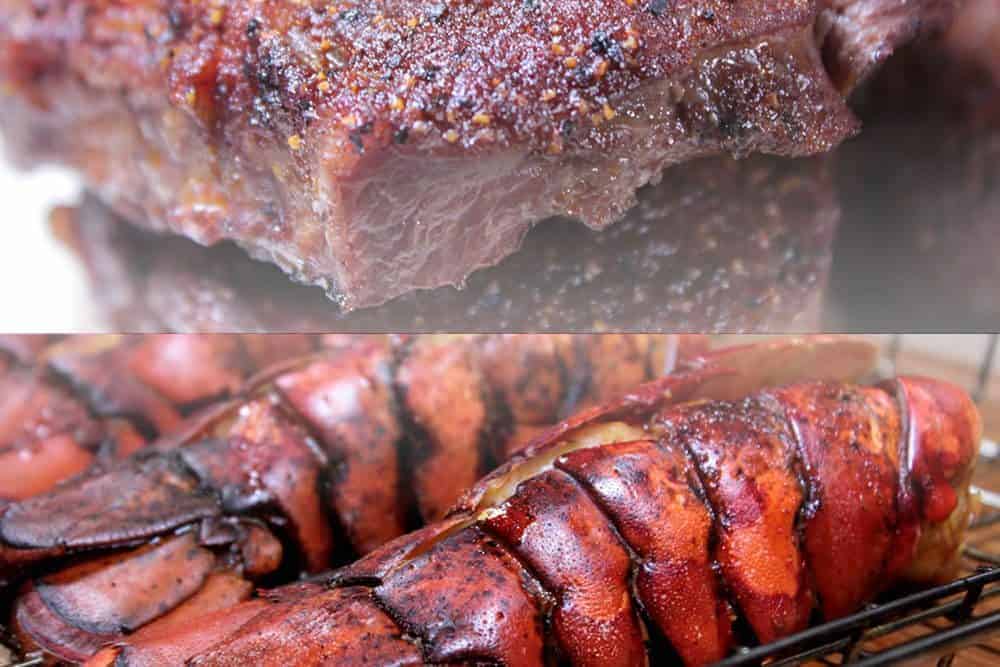 With Valentine's day on our heels, it's time to be thinking about doing something for that significant other and nothing says, "I love you" like cooking a fancy meal on the smoker or grill.
My smoked steak and smoked lobster recipes put together are a great way to do just that.
Smoked Lobster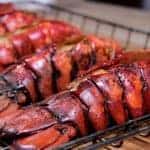 If you love lobster like I do, then you will absolutely love them smoked. They only take about 45 minutes to reach a perfect 140°F and a little of my rub (purchase recipes here)  and the smoke is really all you need for this to be a huge success! More detailed recipe HERE
Helpful Information
Prep Time: 20 minutes
Cook Time: 45 minutes
Smoker Temp: 225°F
Meat Finish Temp: 140°F
Recommended Wood: Apple or Pecan
What You'll Need
1 lobster tail (or more) per person (4 oz size seems to work the best in my opinion)
Butter mixture (recipe below)
Skewers
Kitchen shears or scissors
Get the Recipes for Jeff's Rub and Sauce
---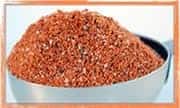 My rub works incredibly well on smoked steak and smoked lobster and it's really all you need to season this meal perfectly.
I promise you'll love my dry rub/seasoning recipe and my barbecue sauce recipe or you don't pay!
Reasons to buy: Support the newsletter and the website | Own "the recipes" | Get the email newsletter 100% AD FREE from now on | Includes the Texas style rub recipe

Step 1: Preparation
Use kitchen shears to cut a slit along the top of the tail stopping at the tail fin.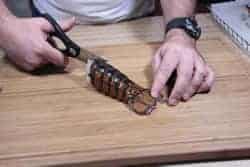 Carefully, run your fingers along the sides and under the meat to loosen it from the shell
Place a long skewer through the center of the meat at the front of the tail, exiting at the base of the tail fin.
This is to prevent it from curling during the cooking process.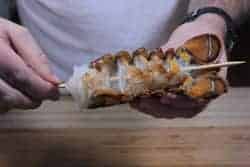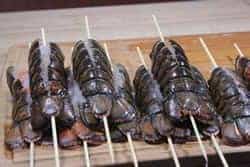 Step 2: Begin Smoking the Lobster Tails
Setup your smoker for cooking at about 225°F using a light wood such as apple or other fruit wood. Pecan will also work well.
Place the lobsters directly on the grate and keep the smoke going for the entire time they are cooking.
Step 3: Make and Apply the Butter Mixture
While the lobsters are cooking, quickly mix together the butter mixture below and get it ready.
To make the butter mixture you will need:
Melt butter in microwave then add lemon juice and rub. Mix together well and leave sitting for a few minutes to thicken.
At about the halfway mark or about 20-25 minutes into the cook time, spread the shells apart carefully with your hands and spoon in a tablespoon or so of the butter mixture into each lobster tail.
Quickly close the lid/door to let them finish cooking.
Step 4: Finish the Lobster Tails
Let the lobsters smoke cook until they reach 140°F (about 45 minutes) in the tail meat which is perfectly done.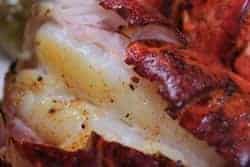 Set them aside and tent some foil over them to keep them warm while you are finishing up the rest of the meal.
Smoked Steak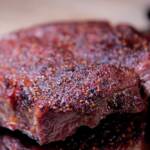 Almost any steak that can be grilled, is great on the smoker. A typical medium rare steak will be slightly pink all the way through instead of being perfect in the center and more done toward the outsides. More detailed recipe for these flat iron steaks HERE
Helpful Information
Prep Time: 10 minutes
Cook Time: 45 minutes
Smoker Temp: 225°F
Meat Finish Temp: 135-140°F (medium rare)
Recommended Wood: Pecan
What You'll Need
Flat iron or tenderloin steak (1 per person)
Olive oil
Step 1: Marinate the Steaks
I highly recommend marinating the steaks regardless of what type of steaks you decide to use.
I like to simply coat them with oil or Worcestershire and my original rub (purchase recipes here) on both sides and let them spend some time with this in the fridge.
3-4 hours or even overnight is best if you have the time.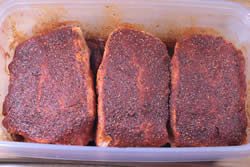 Step 2: Smoke the Steaks
Setup your smoker for cooking at about 225°F using apple or pecan if you are cooking these at the same time as the lobster above.
Place the steaks directly on the smoker grate and let them continue until they reach a perfect medium rare or less. Any higher than about 140°F and the steaks will diminish in flavor but if you like them more done, you can certainly do that by letting the temperature be your guide.
It will usually take 45-60 minutes to reach medium rare.
Another option is to let them cook to about 100-120°F in the smoker and then throw them onto a very hot grill to sear the outside and to finish the cooking process.
Step 3: Finish Up
When the steaks are finished, serve them immediately for best flavor and juiciness.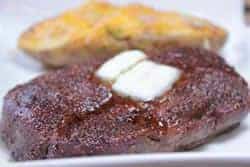 Jeff's Smoking Meat Books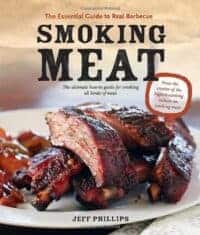 Smoking Meat: The Essential Guide to Real Barbecue – The book is full of recipes and contains tons of helpful information as well. Some have even said that "no smoker should be without this book"!
With more than 1000 reviews on Amazon.com and a rating of 4.7 out of 5 stars, it comes highly recommended and is a Bestseller in Barbecuing & Grilling books on Amazon.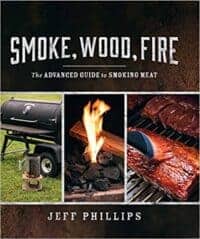 Smoke, Wood, Fire: The Advanced Guide to Smoking Meat – Unlike the first book, this book does not focus on recipes but rather uses every square inch of every page teaching you how to smoke meat. What my first book touched on, this second book takes it into much greater detail with lots of pictures.
It also includes a complete, step-by-step tutorial for making your own smoked "streaky" bacon using a 100 year old brine recipe.