My Best Smoked Rib Recipes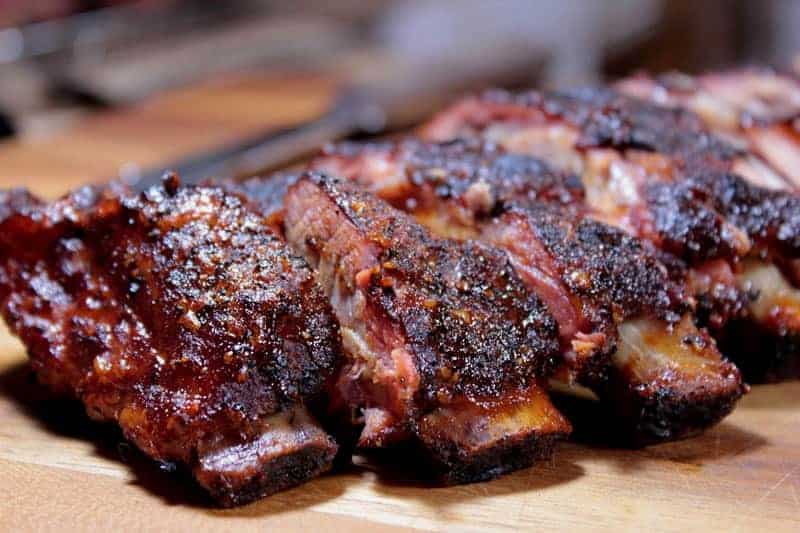 Smoking-Meat.com is supported by its readers. We may earn an affiliate commission at no extra cost to you if you buy through a link on this page.
Read this article without ads
I LOVE smoked pork ribs.
I don't think I'm alone in this but there's just something about gnawing that meat straight from the bone that's so primal and feels so "cave man". I'm a carnivore to my core and there's just nothing more carnivorous than this.
I've done a lot of smoked pork ribs over the years but if I have to pick my best ones, here they are! Let me know in the comments below if you which one of these is YOUR favorite.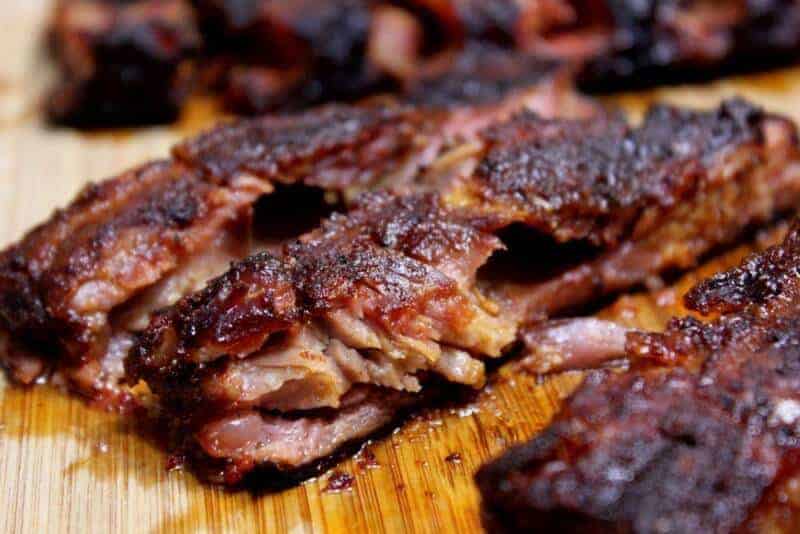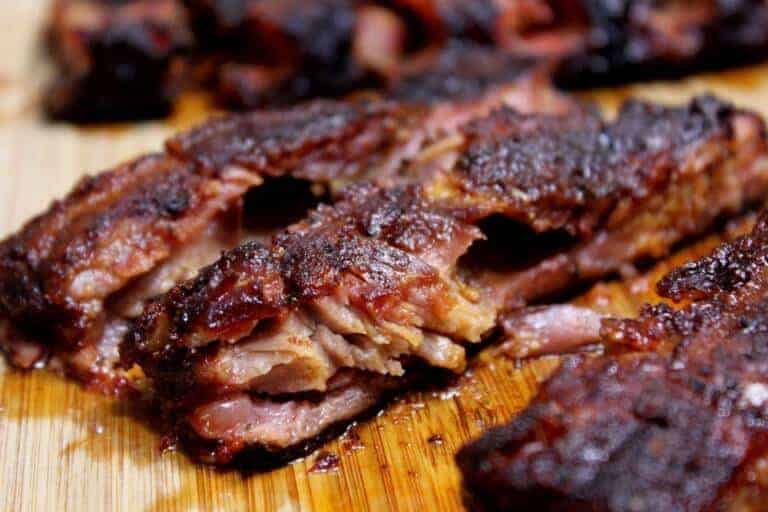 Smoked Spare Ribs that Literally Fall Apart
In this recipe, I show you how to make smoked spare ribs that are so fall apart tender that you can just pull the bones out as if they were in hot butter.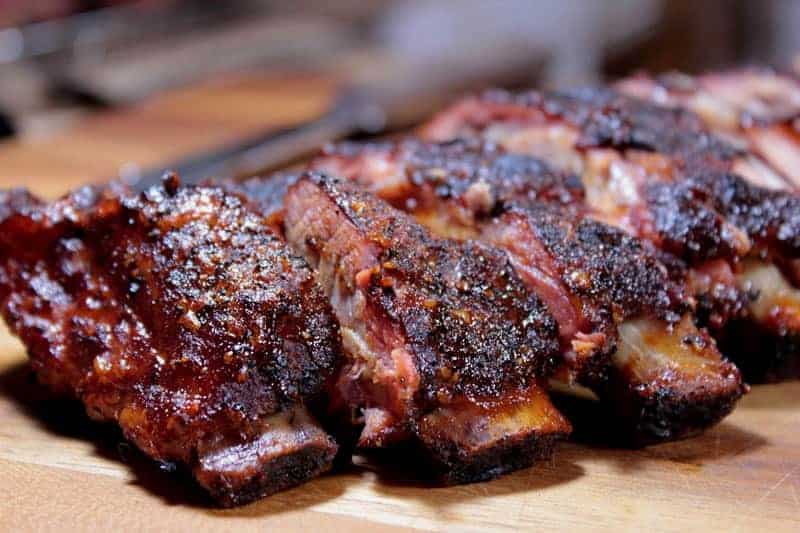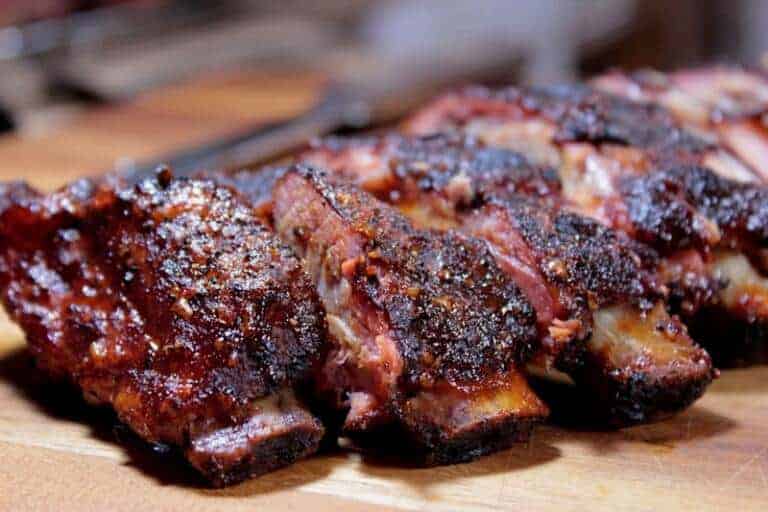 Coffee Brined, Smoked Baby Back Ribs
This recipe uses a coffee brine to give the ribs some added dimension and even goes so far as to introduce some coffee grounds into the rub to bring some cohesiveness to the flavors.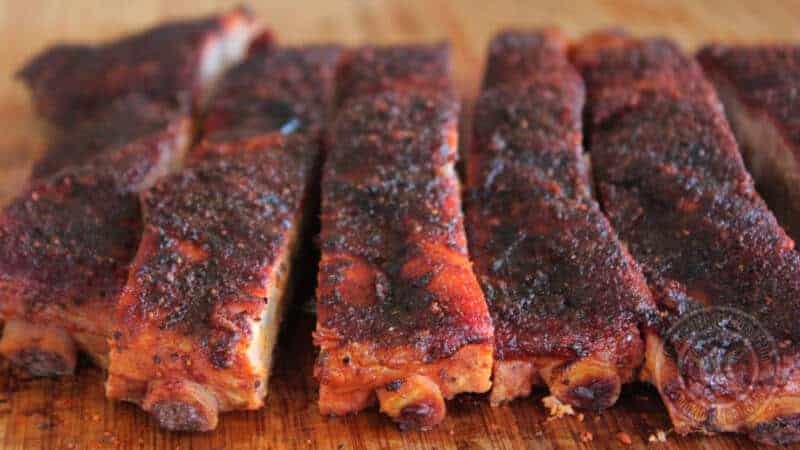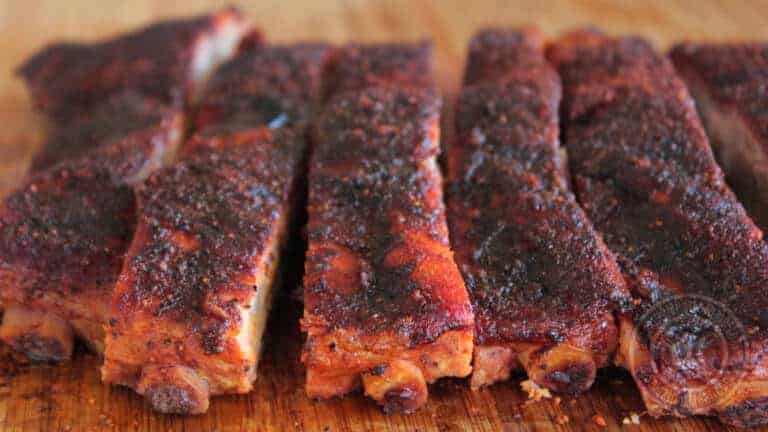 Smoked Onion Cola Ribs and Brats
With a base of onions, garlic and cheap cola, you can infuse spare ribs with lots of flavor while allowing the steam from the onions and cola to keep the ribs nice and moist while they smoke.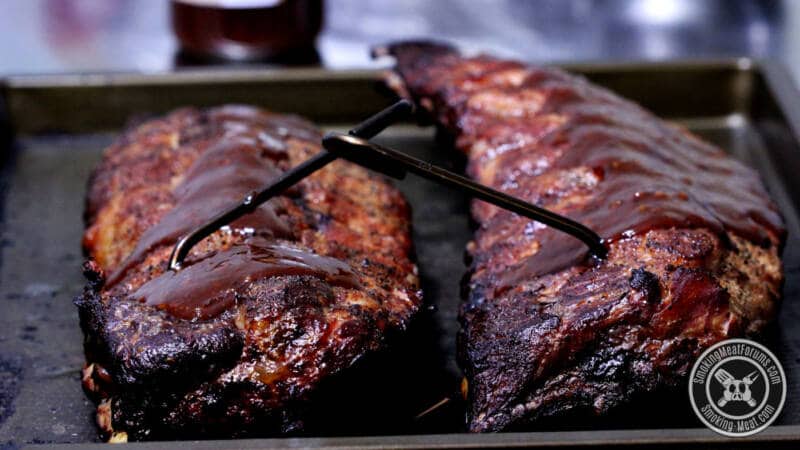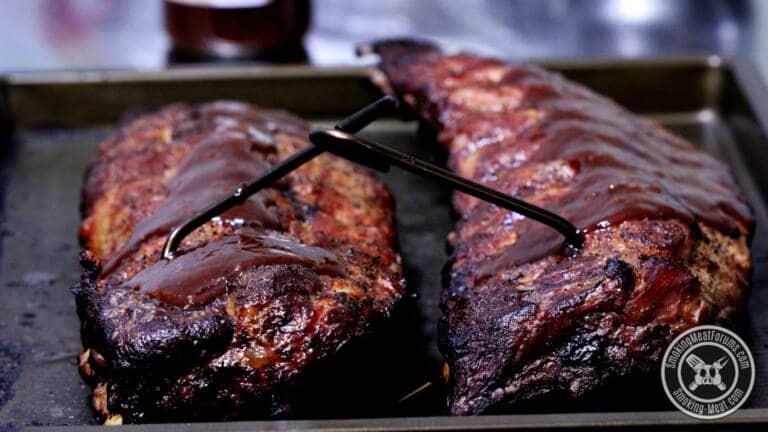 Smoke Ribs Fast on the Pit Barrel Cooker
Smoked pork ribs for Christmas is an annual tradition at my house and this year we are doing them with Jeff's Texas style rub on the amazing Pit Barrel Cooker.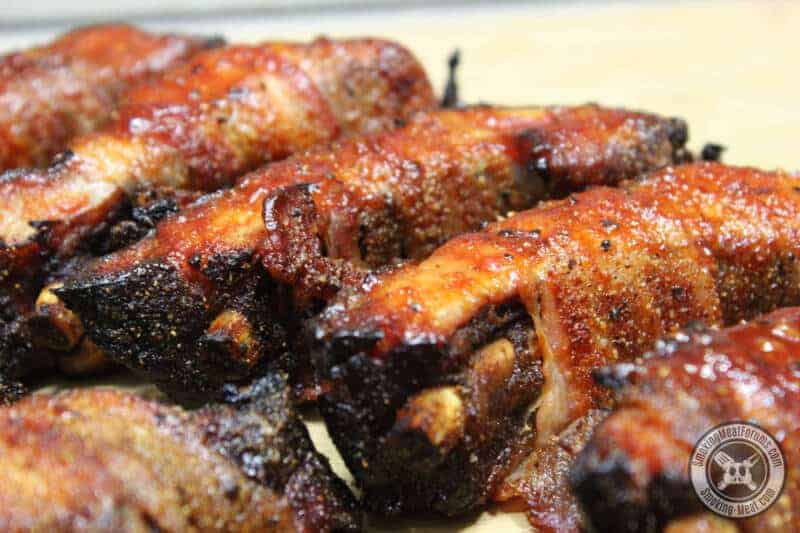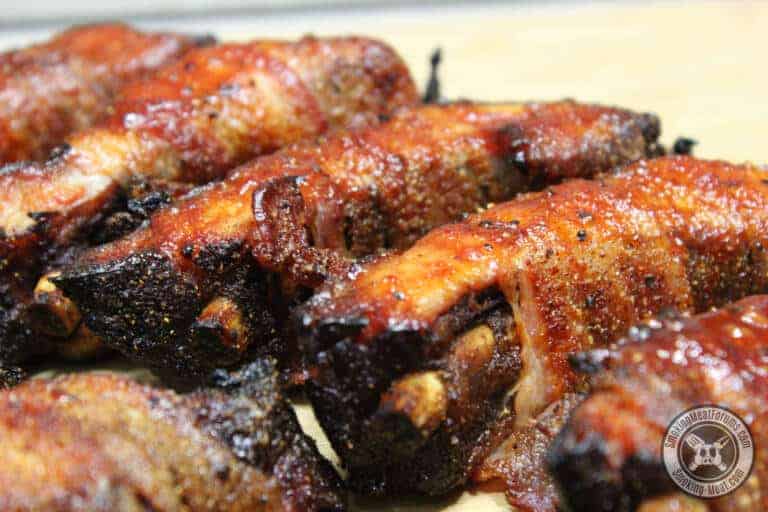 Smoked Bacon Wrapped Ribs
You would think that not too many things could improve the taste of perfectly seasoned and smoked 2-2-1 baby back ribs.. I give you smoked bacon wrapped ribs!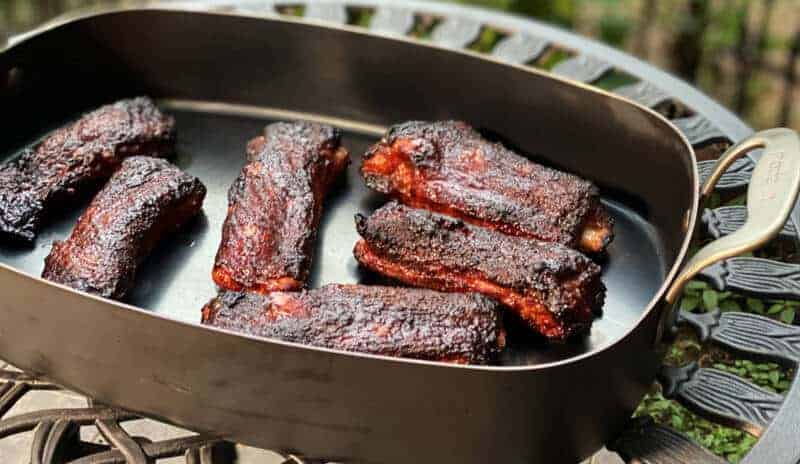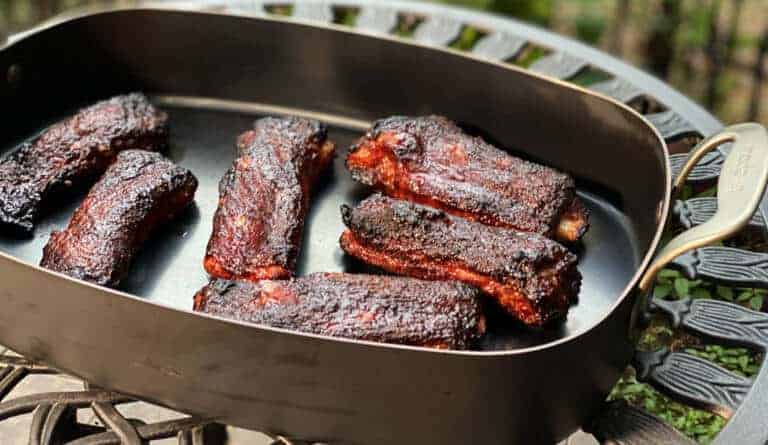 Wide-Cut Individual Smoked Pork Spare Ribs
The St. Louis style spare ribs in this recipe are cut into individual pieces before they are cooked. By cutting the ribs beforehand, you get more seasoning and more smoke on more surface area and you don't have to worry about slicing them before serving.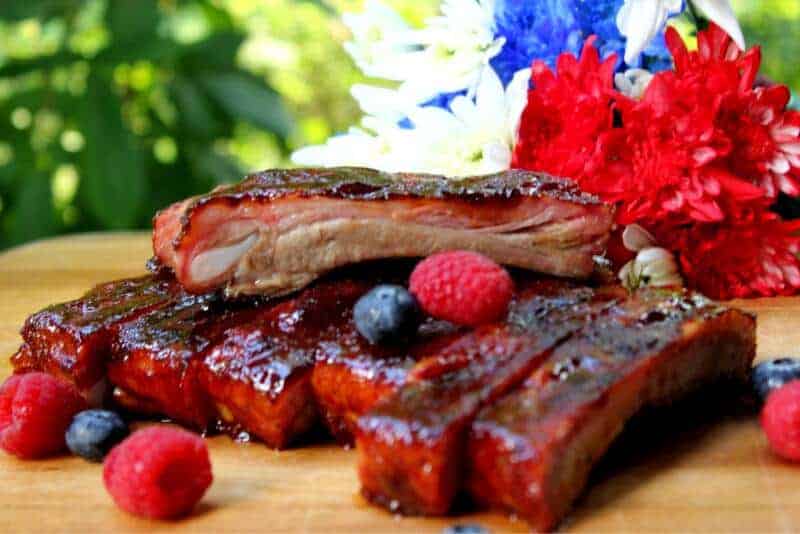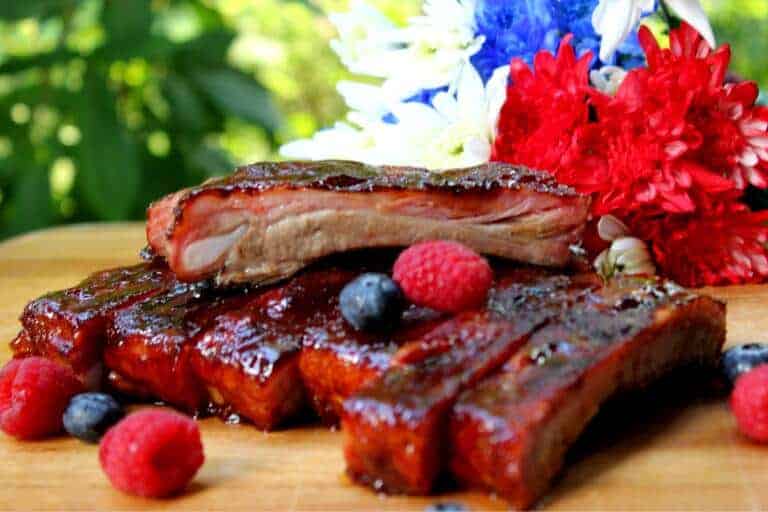 Jazzed Up Raspberry Glazed Pork Ribs
There is no better way to celebrate thanksgiving or any holiday for that matter than with these jazzed up raspberry glazed pork ribs.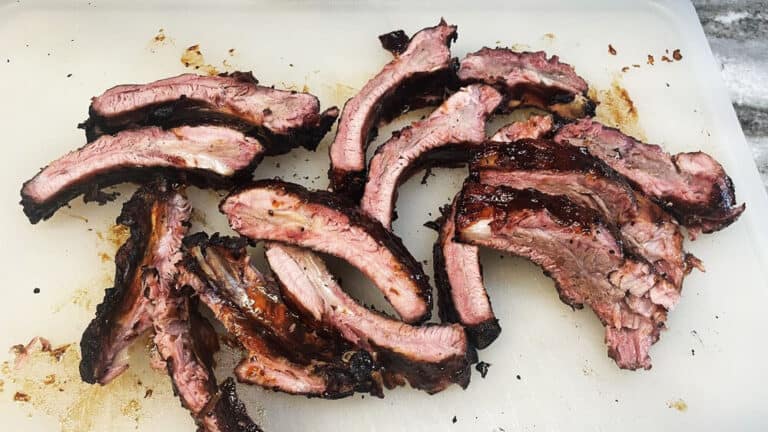 Frozen Ribs in the Smoker
Ever get a hankering for some smoked ribs but they're frozen solid in the deep freeze? Not a problem! Here' how to cook frozen ribs in the smoker without thawing them out first and have them turn out amazing!
Get Jeff's Products!